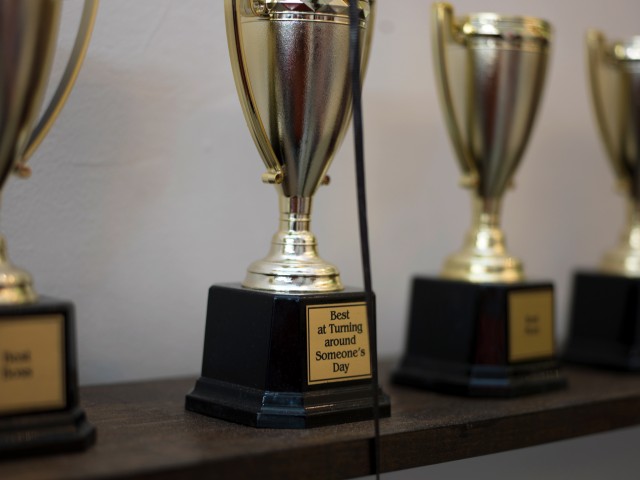 Earlier this month we held an event to celebrate both the closing of Civic Space–our storefront workspace project generously funded by The Ontario Trillium Foundation–and the people who make Windsor such a unique place to live. This project called upon the residents of Windsor to nominate someone they knew for a "Best of" award in any category they could think of.
We dressed up Civic Space with balloons, paper lanterns, a red carpet, and as much gold as we could find and hosted an awards ceremony to hand out 57 trophies we made for the nominees. We had these trophies engraved with the title each person bestowed on their nominee and lined the walls with them.
During the ceremony the trophies were handed out and those who made a nomination (and those who were nominated) had a chance to say a few words to the crowd. It was a memorable night for me and I hope everyone who came could say the same. Thanks to all who participated. Stay in touch!
Below are a collection of photos taken at the event.
Continue reading "The Best of Awards: A Celebration of Windsor Documented"