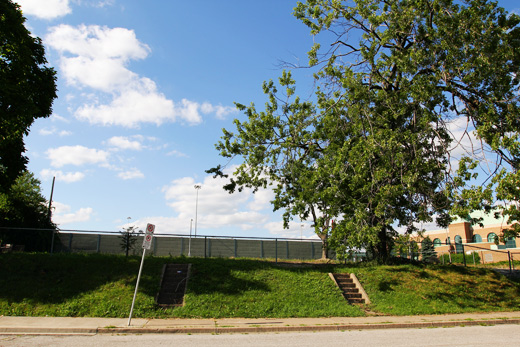 I took a leisurely bike ride around the neighbourhood yesterday afternoon. It's been a while since I've taken the time to explore, to spend time paying attention to things. I basically wanted an update on the neighbourhood that Danielle and I had lived in a couple years ago.
The eastern edge of Sandwich is quieter than ever. Four blocks of houses (well at least one side of the street for four blocks) is boarded up, it's beginning to feel like it will be a very long time before that situation is sorted out between the city and the bridge company.
In the meantime, the vacancies and the strange empty spaces created by that situation are increasingly curious. Those stairs need to be used in some kind of project.
Continue reading "Getting Reacquainted with the Neighbourhood"