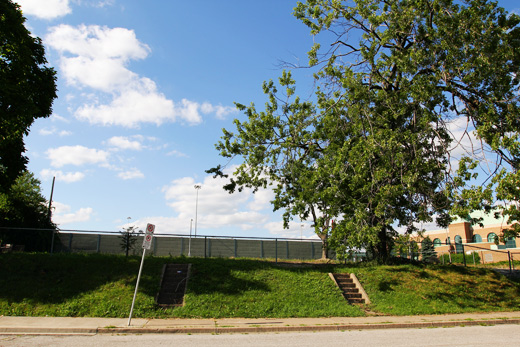 I took a leisurely bike ride around the neighbourhood yesterday afternoon. It's been a while since I've taken the time to explore, to spend time paying attention to things. I basically wanted an update on the neighbourhood that Danielle and I had lived in a couple years ago.
The eastern edge of Sandwich is quieter than ever. Four blocks of houses (well at least one side of the street for four blocks) is boarded up, it's beginning to feel like it will be a very long time before that situation is sorted out between the city and the bridge company.
In the meantime, the vacancies and the strange empty spaces created by that situation are increasingly curious. Those stairs need to be used in some kind of project.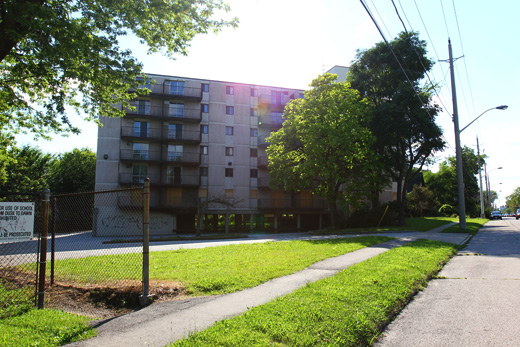 Just around the corner, this apartment building remains vacant as well. I'm not sure if this building is under the same political pressures as the houses on Indian Road — it may have been a fire that shut this place down, if my memory serves me correctly.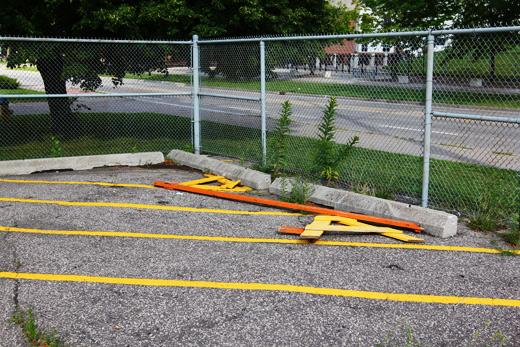 There are so many spaces like this around — corners, edges, boundaries — spaces that aren't really used anyways. Why don't we make something to use this space? Or, why don't we start a Sunday afternoon parking lot reuse league — maybe we could ask all those fellows that play cricket in the parking lots around the University's main campus to show us how to play?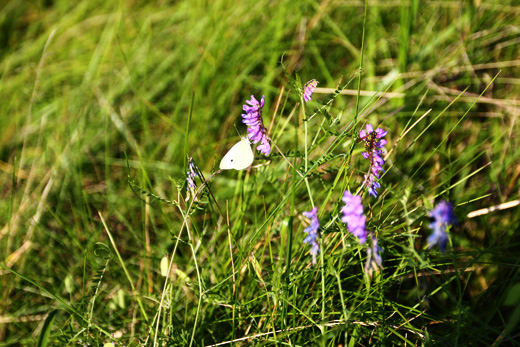 Along Huron Church, across from LeBel, some flowers grow. I'd like to think that some of these came from one of the projects last sumer, though I can't say for sure.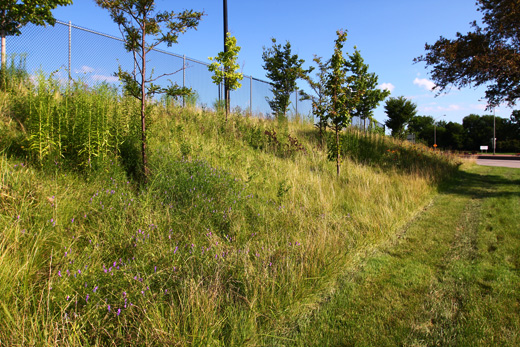 Down the way, there's a lot more flowers that came up from the University's efforts to plant wildflowers,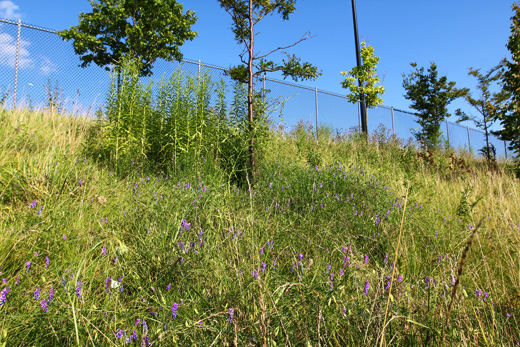 I really, really, really like how this looks.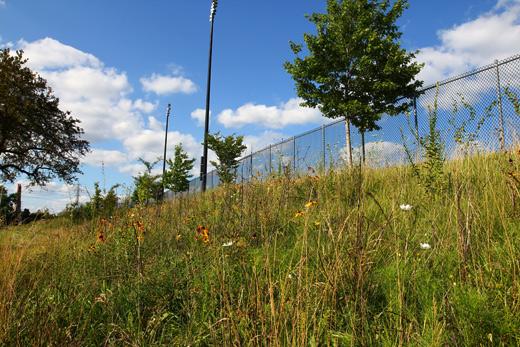 If only it could be spread throughout the city like this.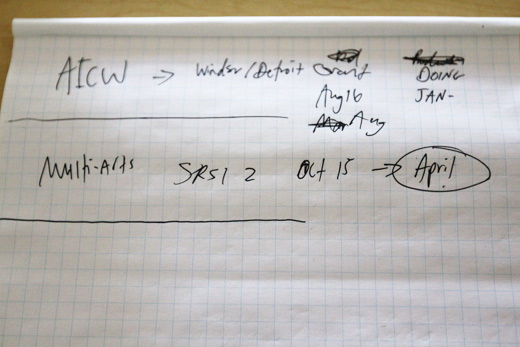 And finally, a trip to the Ecohouse to pick up a few things … some leftover notes from the other night.