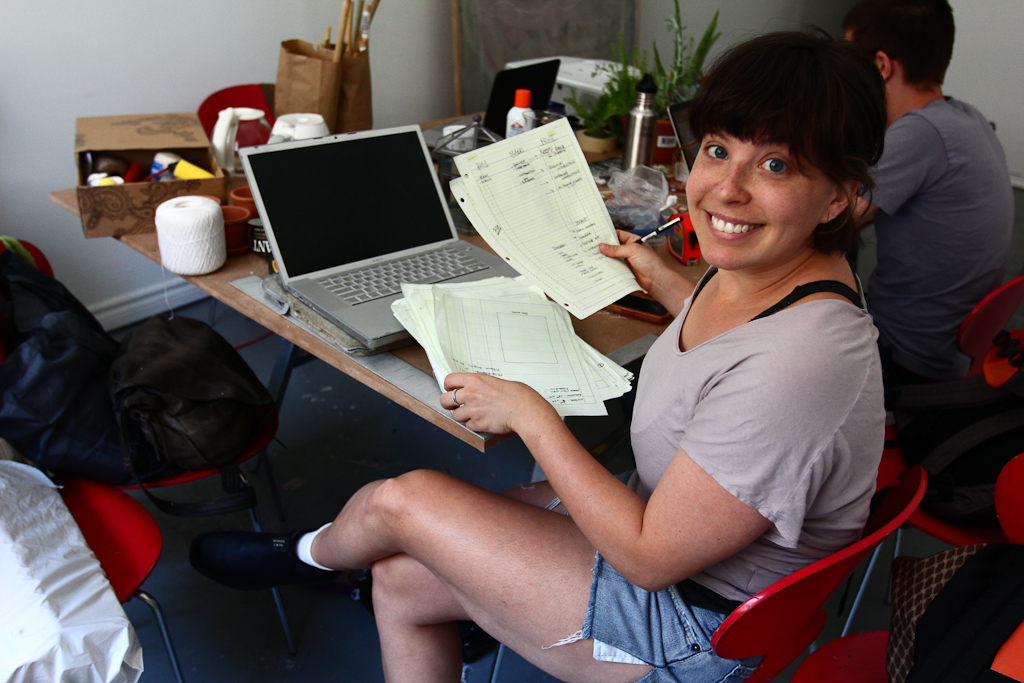 Today, we're pleased to kick off the first workshop from our first artist-in-residence at CIVIC SPACE! Samantha Lefort will host a series of workshops this week on Urban Ecology — starting today at 3pm with Urban Apiaries (BEES AND YOU, IN THE URBAN LANDSCAPE).
Need to know more? Check out more info on Windsor's CBC Radio's The Bridge in an interview with Sam!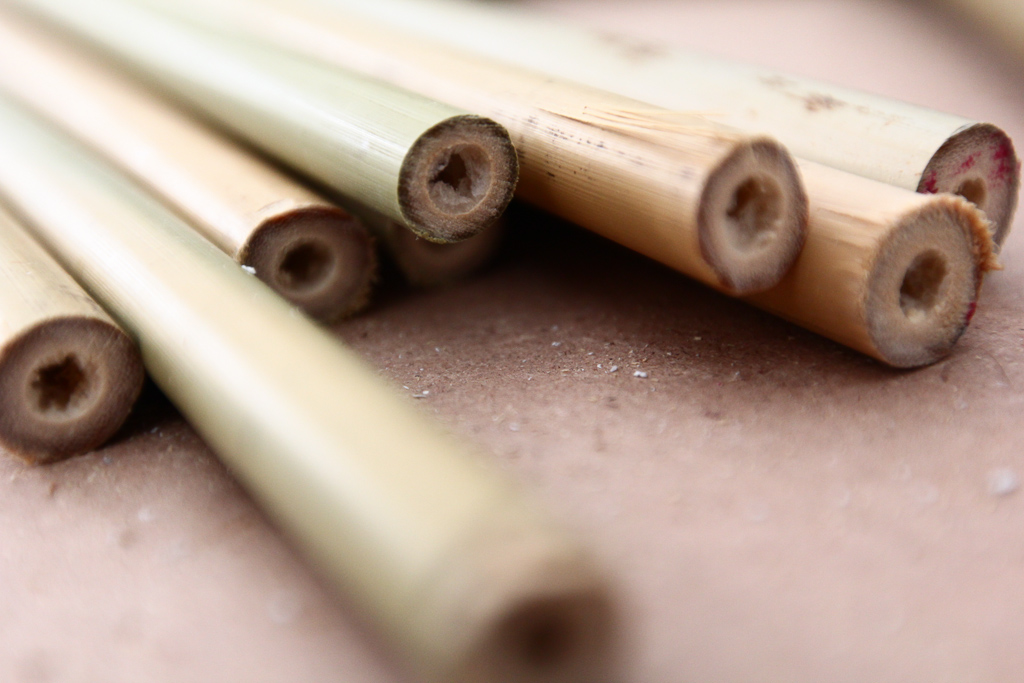 Sam and Hiba spent the bulk of Monday preparing the space and materials for the workshops.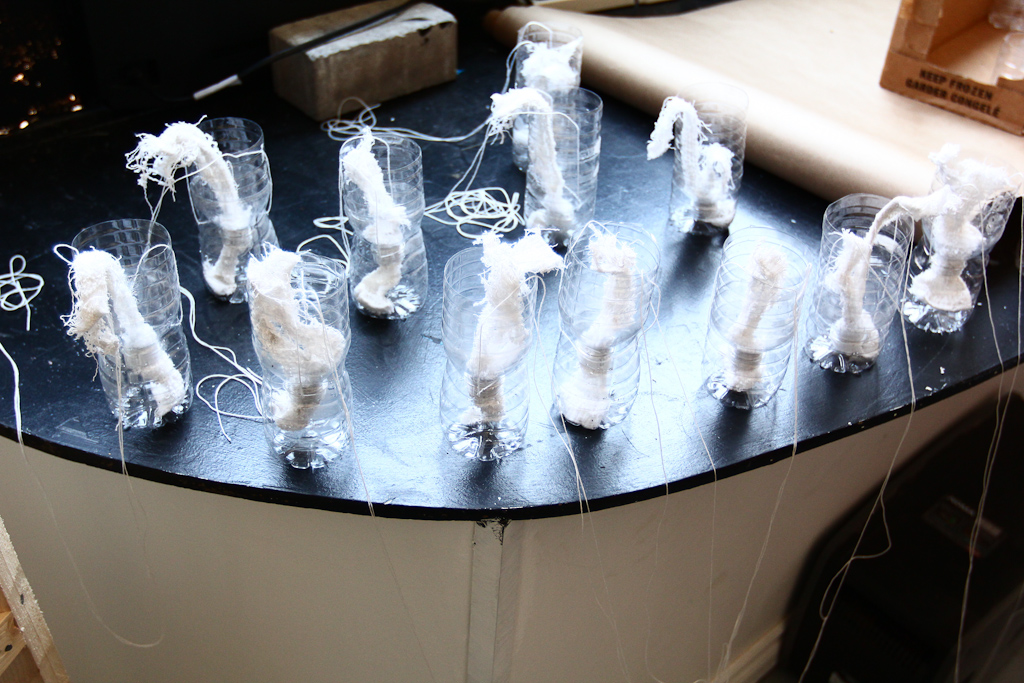 Some prep for the window installation and urban container gardening workshop.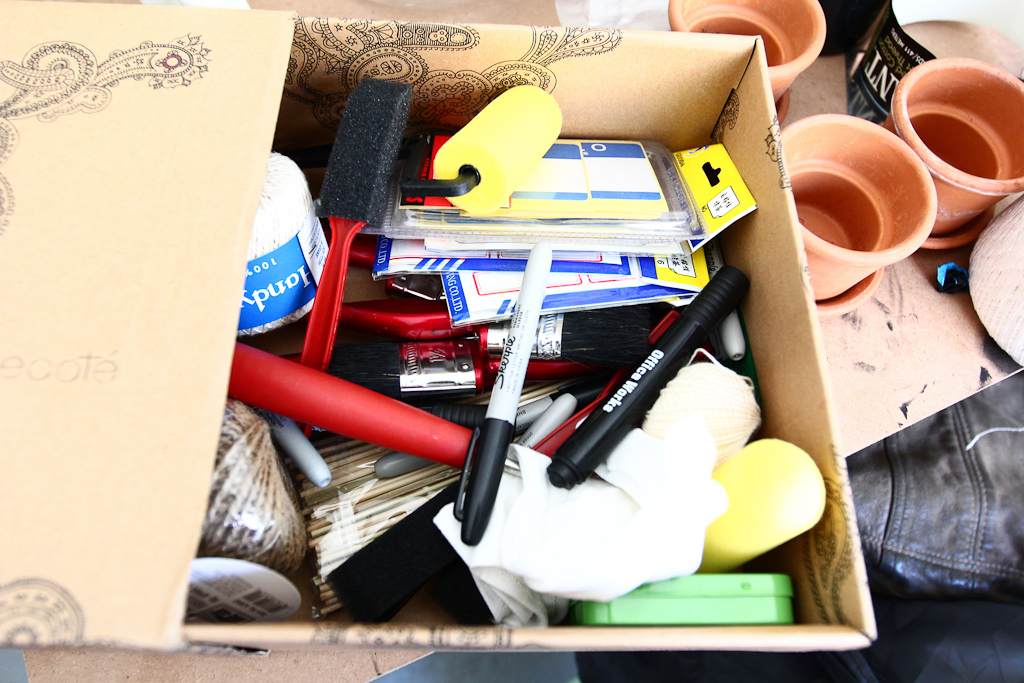 Box of supplies!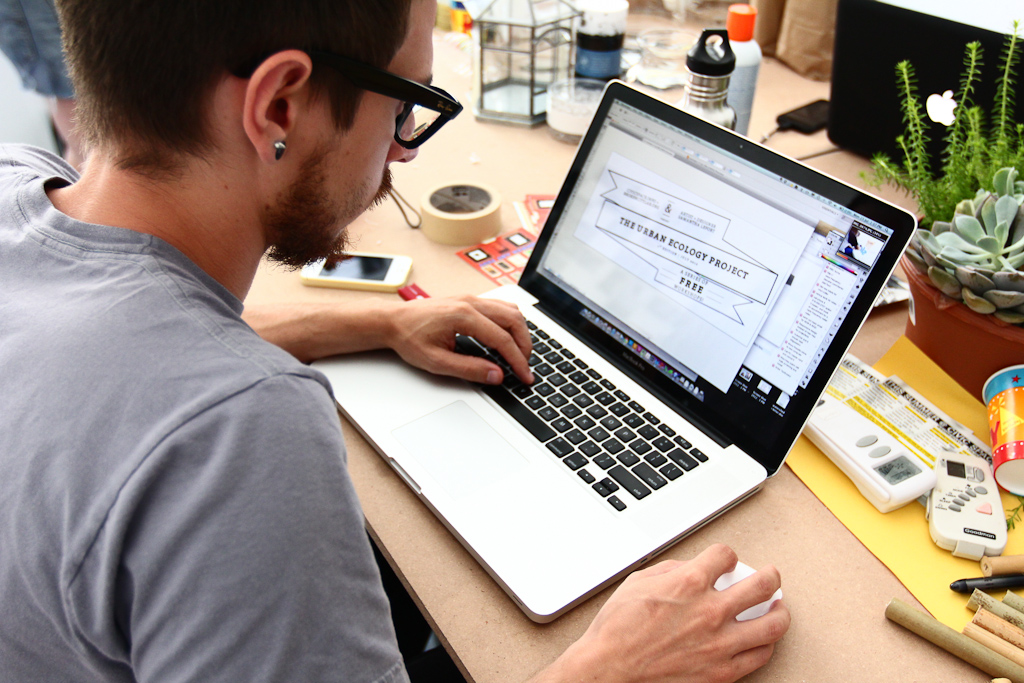 We also put up some signage in the window … translating Sam's banner graphic into a vinyl cut.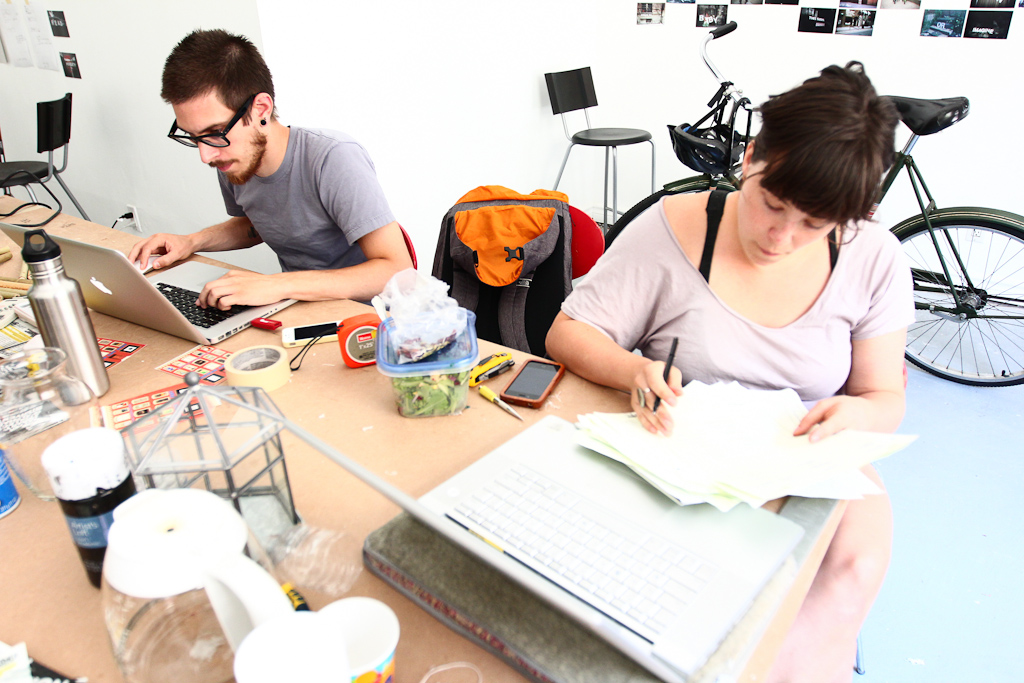 Justin and Sam at work.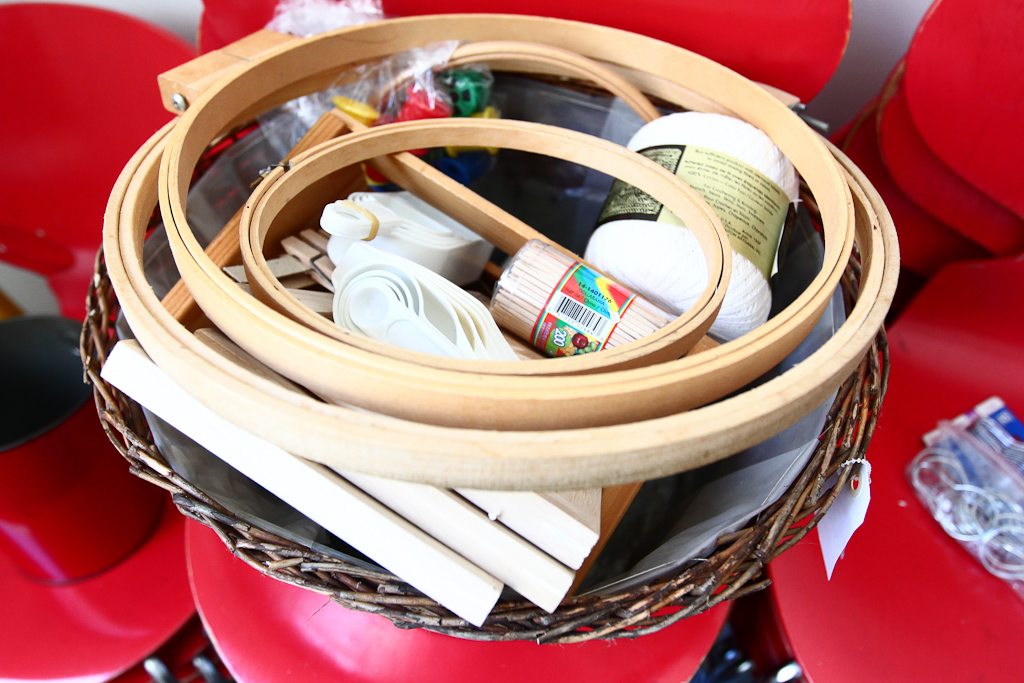 Can't wait to see all of this come together.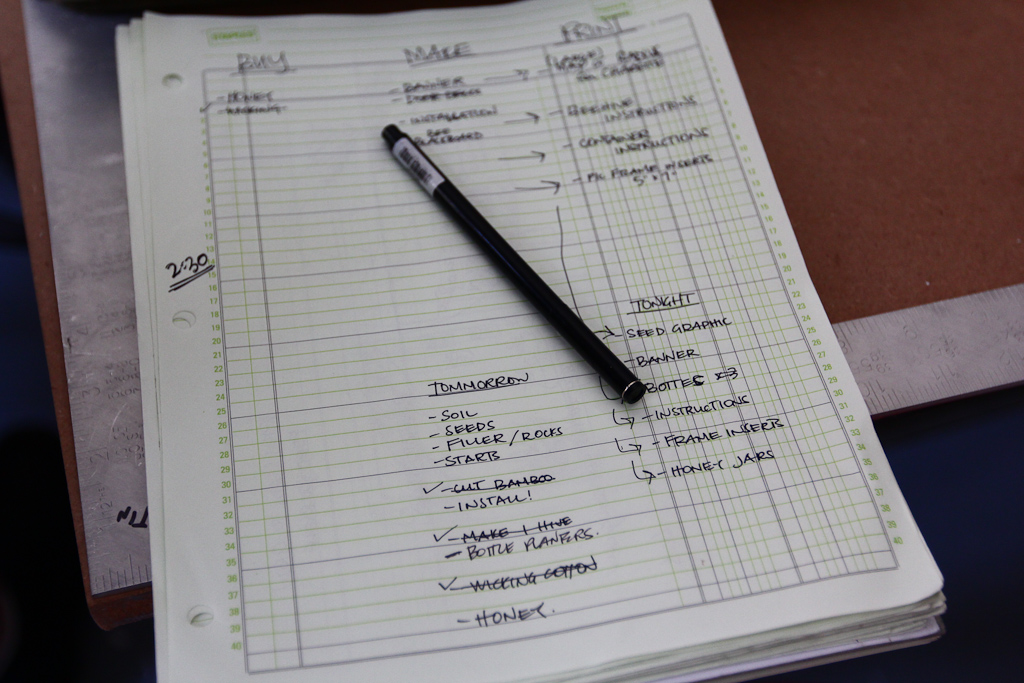 Sam's to-do list on some ledger sheets she found in an attic in Philadelphia.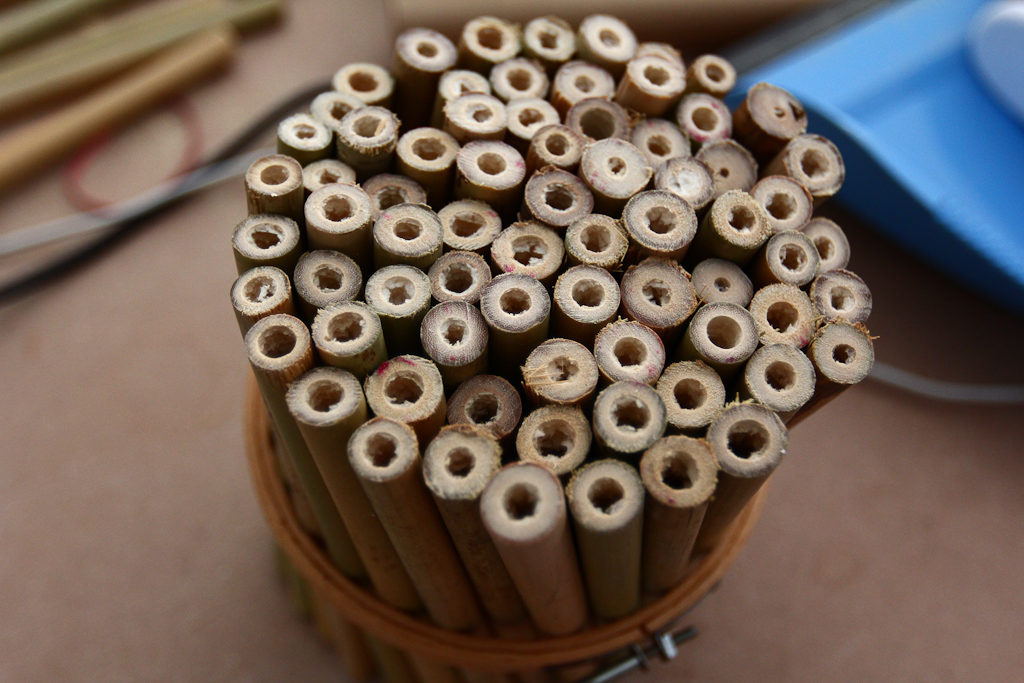 Bundles of bamboo.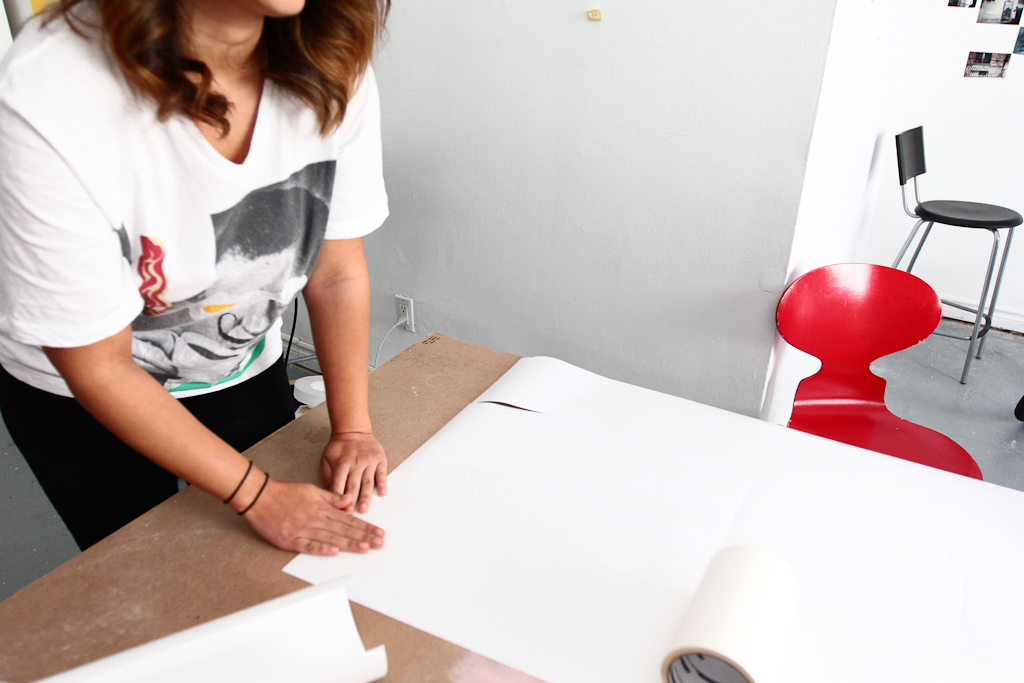 Hiba prepping the vinyl transfer tape.
The cut turned out well — and white looks great on the windows.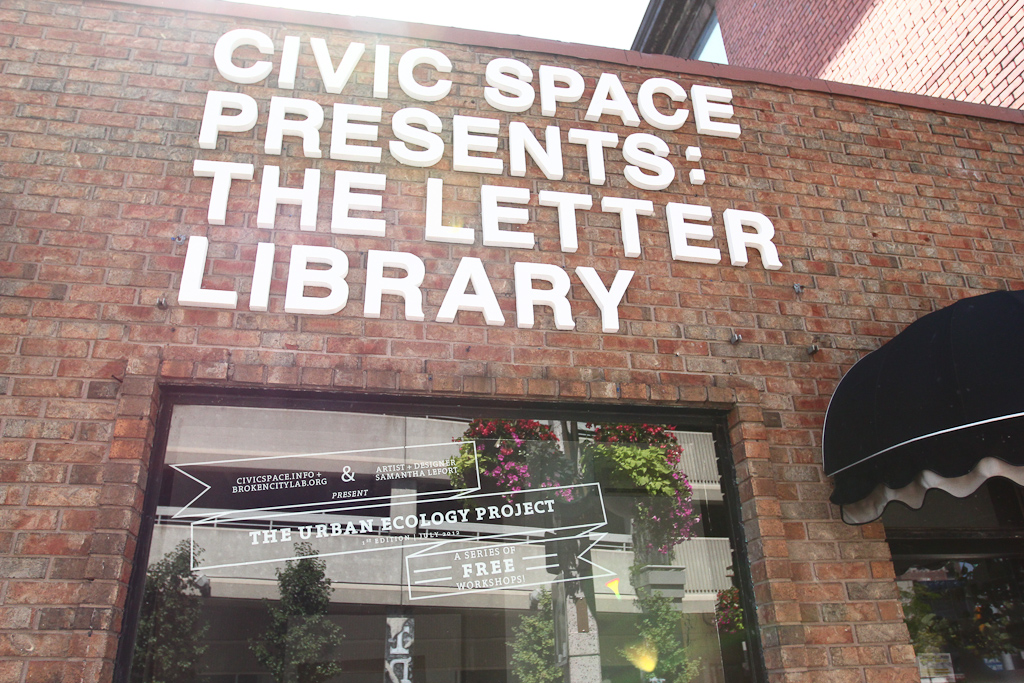 I think we'll be changing our other graphics to white as well.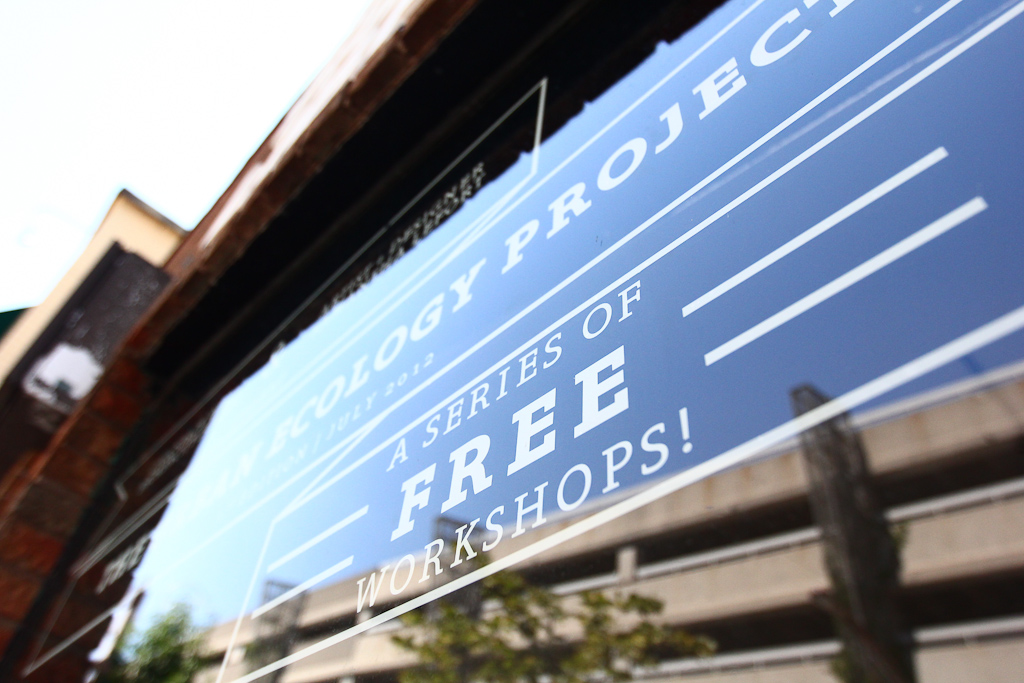 Free workshops all week on making our city a more livable place! Check out the details here:
http://civicspace.info/programming/urban-ecology-workshops/
Also, we're still looking for some moss for Thursday night's workshop– anyone have any leads?