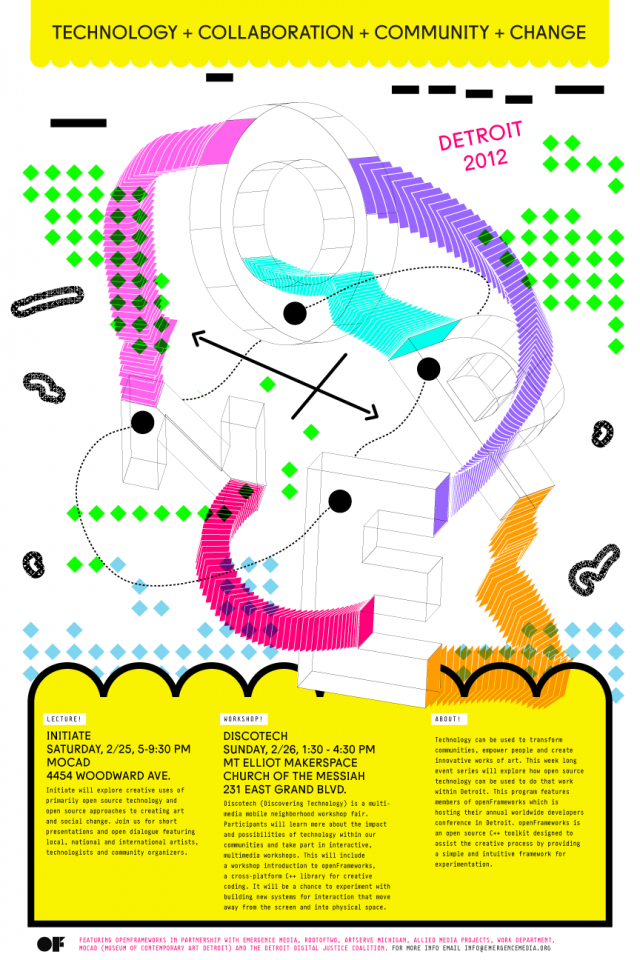 I'll be presenting Broken City Lab at:
Initiate! Technology + Collaboration + Community + Change
Saturday, 2/25, 5-9:30 PM
Museum of Contemporary Art Detroit
4454 Woodward Ave Detroit MI, 48201
Looking forward to a great discussion on creative uses of primarily open source technology and open source approaches to creating art and social change with a bunch of awesome talented people.
Hope to see you there!