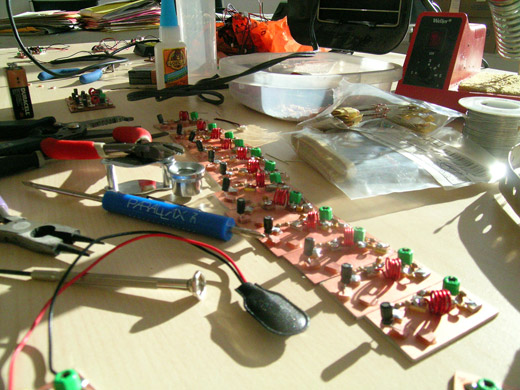 Iga Janik is an artist, curator, and the director of Artspace in Peterborough. We got to hang out with her back in October for about a week. It was awesome, and now we get to hang out again, but this time, in Windsor.
For her Micro-Residency, Iga will be bringing some micro radio transmitters, which you can see above.  We're not sure what she'll do with them over the course of the weekend, but their signals can be picked up by car radios, and hanging out in a parking lot or bugging a city block could be a lot of fun.
However, for Iga, the important part of all of this is what transmitters can do, not how they do it. Consider us very excited!!!
If you want to catch up with Iga, send us a note, we'll get you connected.