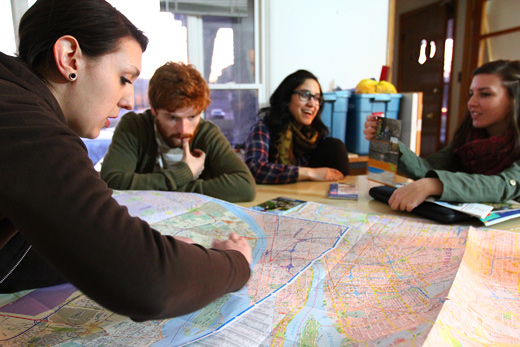 Around the maps, we're beginning to imagine two cities collapsing into one.
As part of How to Forget the Border Completely, we're doing and planning all sorts of things — border portals, border etiquette classes, new maps, new tourism guides, interviews, stories, and imaginary architecture.
Michelle and our dear friend, Lee Rodney, spoke about HFBC and the Border Bookmobile on Friday on CJAM's The Shakeup. You can listen to it here. It's a lot of fun so far, and we're just getting started!!!
Continue reading "BCL Report: Feb 18, 2011 (Maps & Portals)"