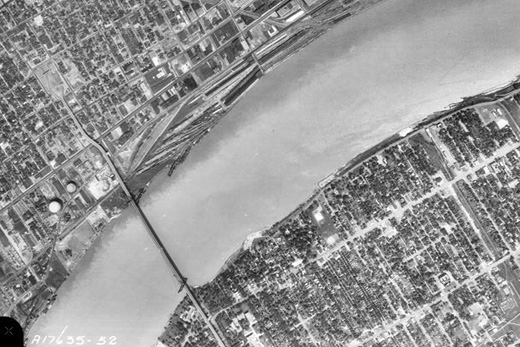 You love Windsor, don't you? Well, show your Windsor Pride by putting this ringtone on your phone! The zip file has an iPhone-ready m4r file along with a standard mp3 file AND NOW a MIDI version for any other phone not mp3-enabled. Preview the 25 second ringtone below:
[audio:wonderfulwindsorRingtone.mp3]
If we could get someone to re-compose this melody in MIDI (thank you to Derek Harrison for transcribing the tune to MIDI), I'd challenge the entire city to use this ringtone for a week. Credit goes to Steven for originally coming across this song some time ago. From what I was able to find out about this, it was a 1960s radio jingle that used to be played on CKWW. Maybe you could also use this aerial photo from Windsor / Detroit made sometime in the 1960s.