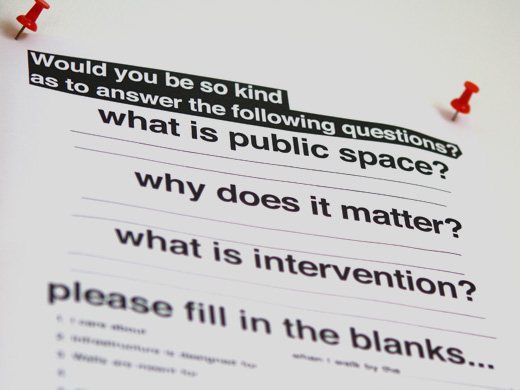 We're participating in an upcoming exhibition entitled, Public Realm, at Propeller Centre for the Visual Arts in Toronto. For the exhibition we're going to be doing some outdoor projection around the gallery, and we want to have your input!
We want to know what you think about the public realm, and about public and private space, and about what you can do in that space and maybe even, why you'd want to bother doing something in that space in the first place.
To participate, you can do one of two things …
Download this fillable PDF, fill it in and email it back to us, or fill in this form below:
[form 2 "Public Realm"]
We're going to project all of the submissions we get on Thursday, January 21st, as part of the opening for the exhibition!