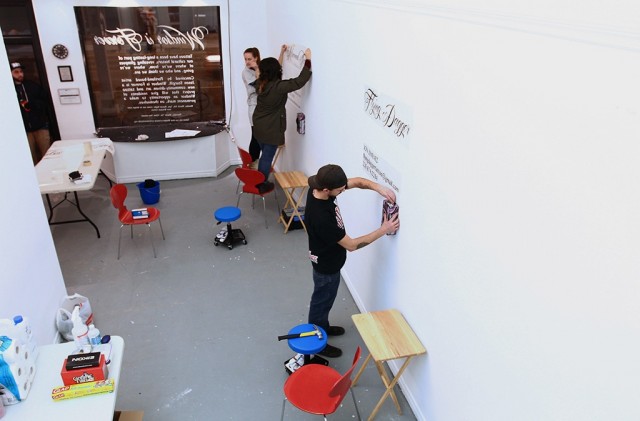 Last Thursday, March 7th, we transformed Civic Space into a tattoo shop for one full day. This was the final event in a project we co-hosted with Portland's Jason Sturgill called Windsor is Forever. In the spirit of Jason's Portland project Art is Forever, Windsor is Forever became a community-driven art and tattoo project that gave Windsor residents an opportunity to make a permanent mark on themselves. It also gave us an opportunity to discover what Windsor might look like as a set of icons. We found out which objects or symbols were important to Windsor residents, and which could begin to tell a story of what Windsor was and will be.
Windsor is Forever allowed us to connect with artists from the area and help create something that would last forever. This project demonstrated that Windsor is very important to many people, and for some, it is an integral part of their identities.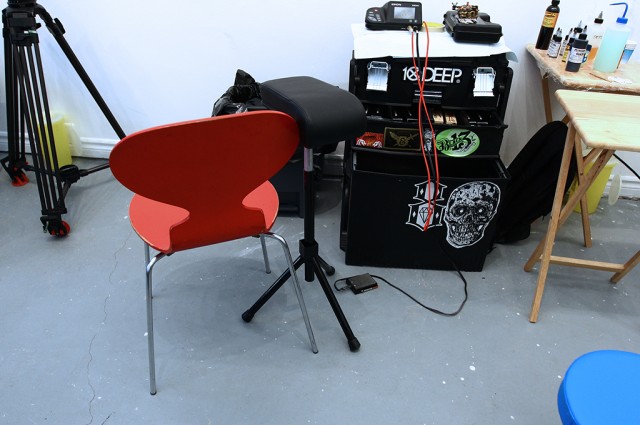 Civic Space was transformed from a multi-use studio space to a sterile and appropriately-lit tattoo parlour in a day. This wouldn't have been possible without the hard work of everyone who played a part in making Windsor is Forever a reality. The commitment from those involved and the participants themselves was incredible.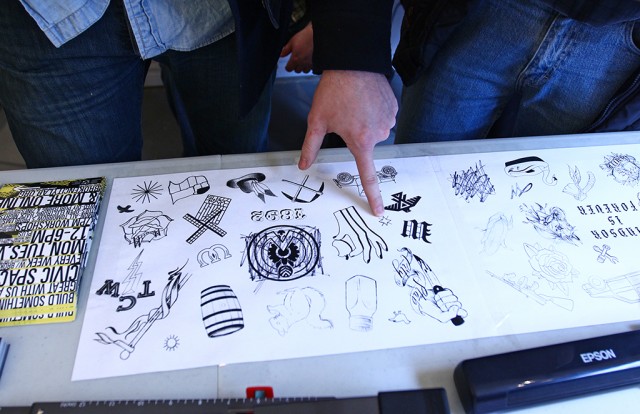 We should also note that if you didn't get a free tattoo on Thursday, but you're interested in using one of the designs, don't worry. The flash set that was created from Monday's Sketch Night and from submissions thereafter will be available at local tattoo shops shortly!
We'd like to give huge thanks to everyone involved in this project. Thank you Jason Sturgill, Dave Kant, Steve Jones, Jon Jimenez, Arts Council Windsor & Region, all the reporters who came by to document the event, everyone who came out and contributed to Sketch Night, and everyone who contributed a Windsor story and came to get free a tattoo!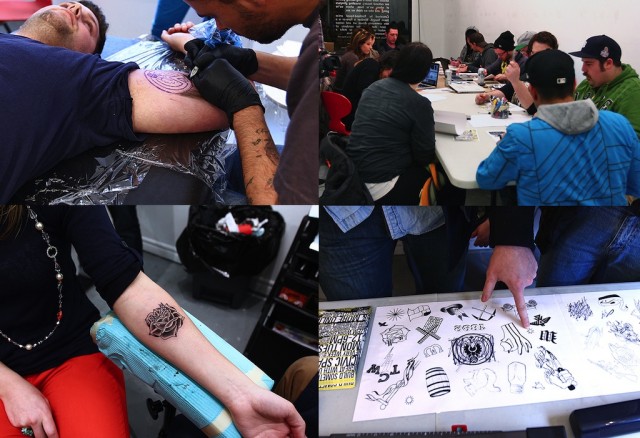 To view the entire set of tattoos finished during Windsor is Forever, please click here.