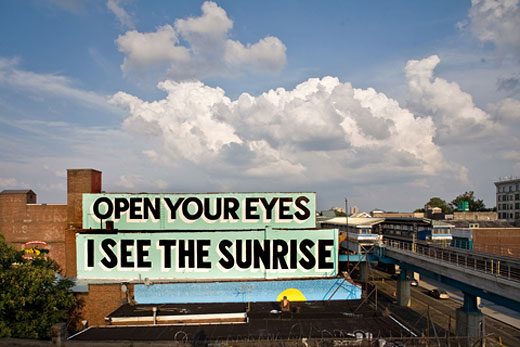 In Philadelphia, an artist named Steve Powers is working alongside the Philadelphia Mural Arts Program to create this large-scale mural project that paints huge sentiments of love letters onto the sides of 50 buildings on one street.
The project is called A Love Letter For You and totally made me think that there might just be potential in murals after all.
Take a look at the project blog and read it from first post to the most recent, it really gives some great context to the project.
[via an email from Nathan]