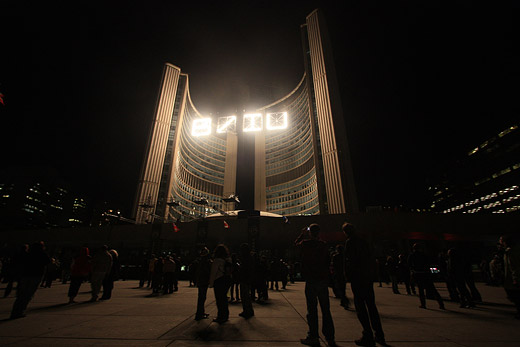 4 LETTER WORD MACHINE is a giant illuminated computer-controlled / live performance text display by artist, David Therrien.
Recently exhibited at part of Nuit Blanche this past Saturday attached to Toronto's city hall, the installation displays "the phenomema of light and electricity and the role of light in our belief systems, language, biology, natural world and cosmology – light as illumination, energy, information – and as a metaphor for good and evil."
Guess how much I'd love to be able to work with something at this scale.
httpvh://www.youtube.com/watch?v=g0cDE2g1QQs&feature=player_embedded
Ignore the music in this video, but watch the work come together in Scottsdale back in January 09.
[via today and tomorrow]