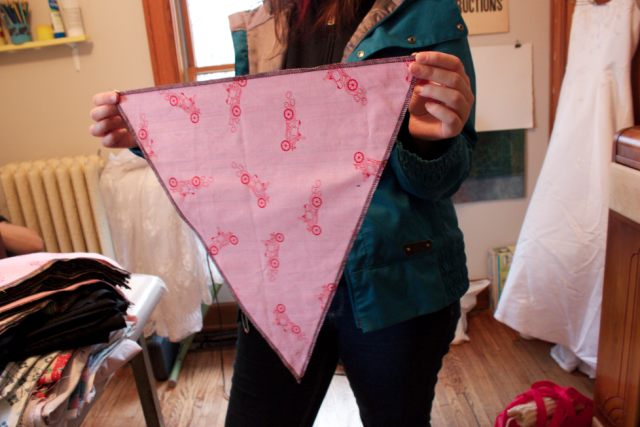 Equipped with a vehicle, Michelle and I spent a few hours on Wednesday out and about in the city gathering materials to further the process on our upcoming project in Hamilton.
Our first visit was to The House, a thought factory of sorts where Jodi has been fruitfully working on our collection of sewn squares and bunting triangles.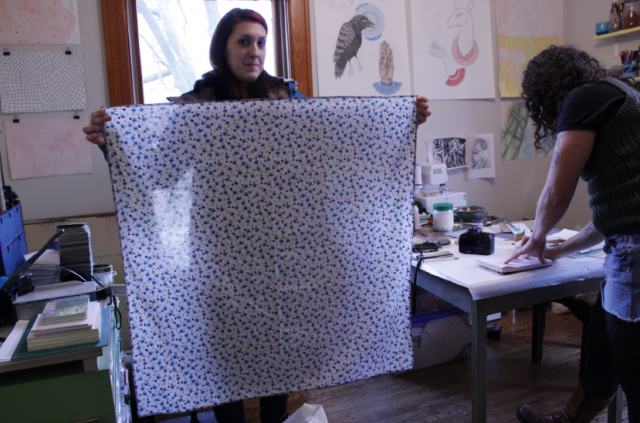 Jodi has finished with our 31×31 squares, one of which Michelle is holding. The next step for these guys is to apply the transfers using the gel medium we discussed in my previous post.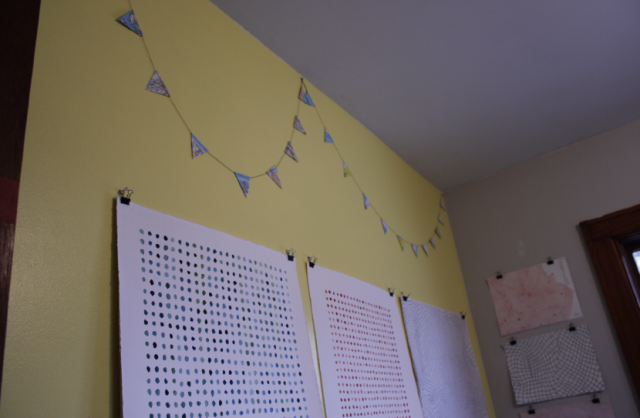 A cute bunting string of what appears to be pieces of a map hangs in Jodi's office, along with various other neat and compelling pieces.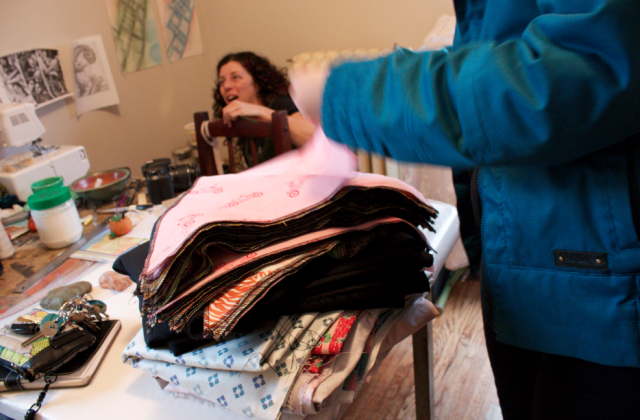 The stack of bunting triangles Jodi has finished. In order to finish with them so we could start the transfers, she needed a few supplies, which we grabbed at the local fabric store.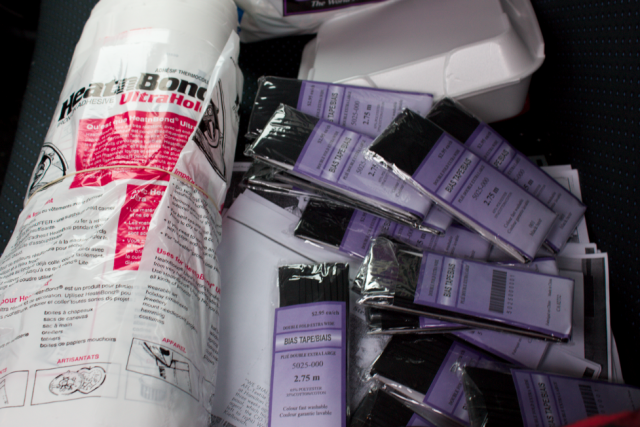 A roll of Heat n' Bond, which Jodi will use to stiffen the letters we will be placing and interchanging on the triangles. Beside that are rolls of bias tape, which Jodi will use to connect the triangles together. Once that is finished, we can transfer, so Michelle and I went to Staples to prepare and reverse the documents that we'll be adhering to the fabric. We copied around 200 sheets of paper, and also jammed the photo copier machine, but we are about halfway through finishing!