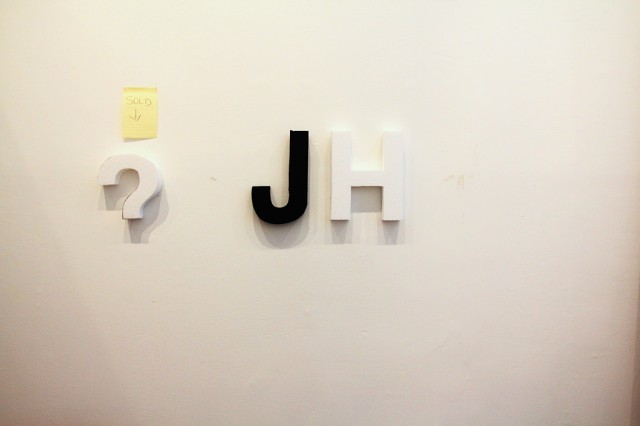 First decisions of the day to be made — whether to commit or not to painting the letters black or white. Somehow this has been one of the longest ongoing discussions we've had for a while. The next step though is to paint and test in the wild.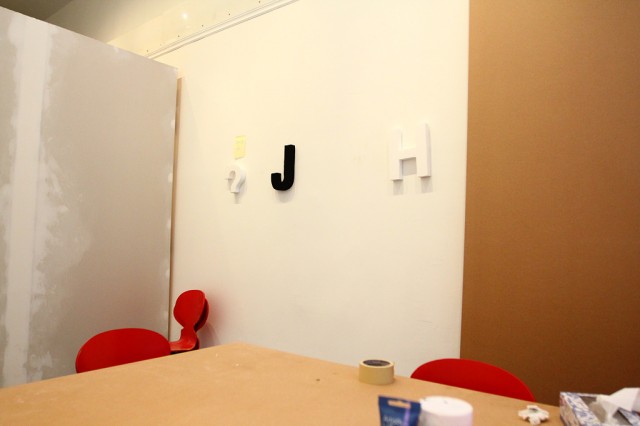 The letters from the table view.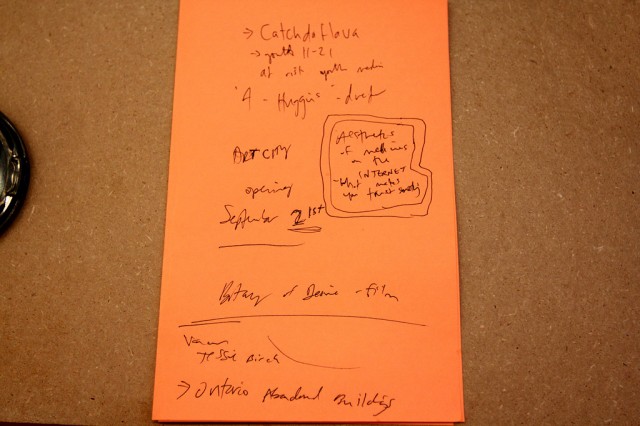 Notes from a meeting with the wonderful Kika Thorne. She's coming back to Windsor in September for a project with the AGW.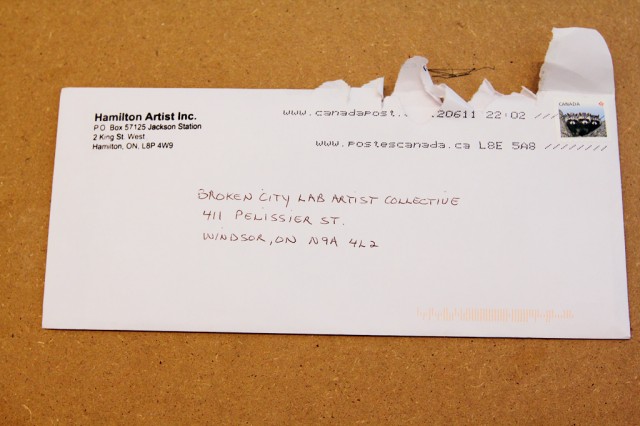 Our first piece of mail showed up today from our friends at Hamilton Artist Inc.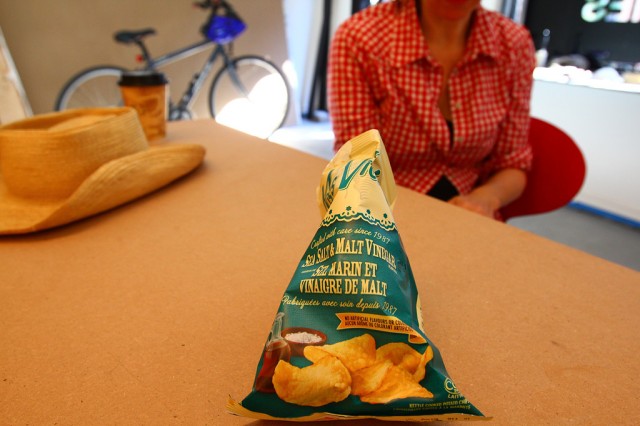 Also, breakfast of champions with Kika — Ms. Vickie's Sea Salt and Malt Vinegar with coffee from Milk.
And, in between, a meeting with the City of Windsor and the Arts Council Windsor & Region — good things ahead.