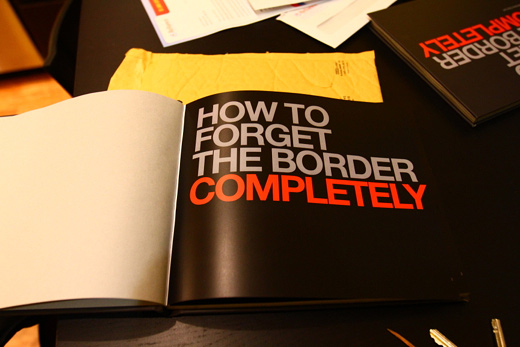 So … the book we created from our research project, How to Forget the Border Completely, finally showed up!!!
I'm really happy with how it looks and I can't wait to have some time to read through it all. After this week's activities, we should plan some kind of launch for the book.
Tom's renderings of our cross-border portals.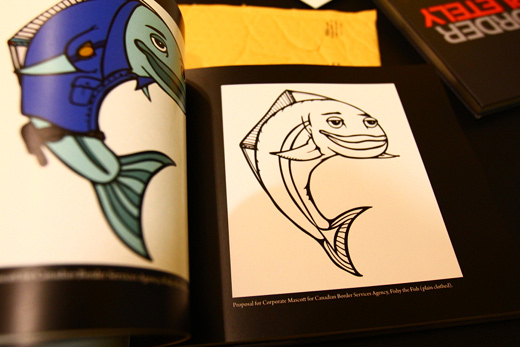 Fishy the fish, the mascot for our Canada Border Services Agency Consultancy.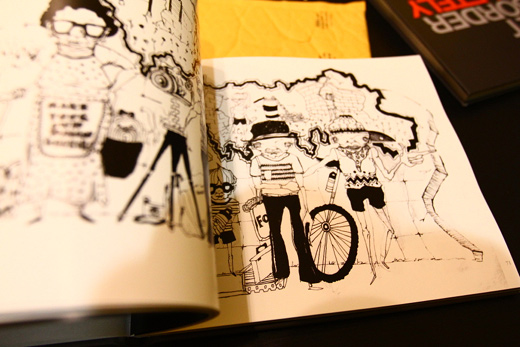 Dan's inventions for crossing border walls.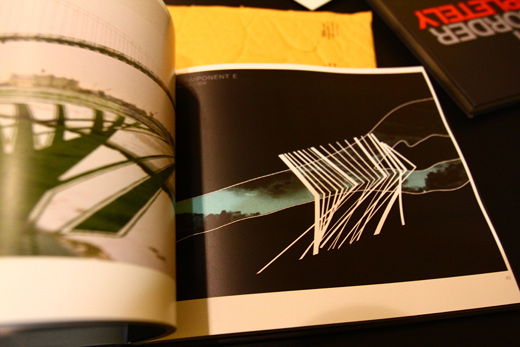 1,000 pedestrian walkways across the Detroit River.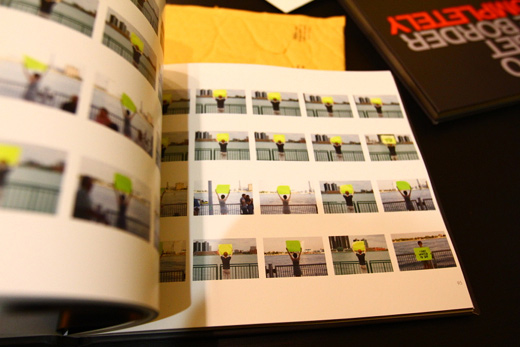 Sending a message.
BFF Necklaces, to back up a proposal for a cross-border public sculpture.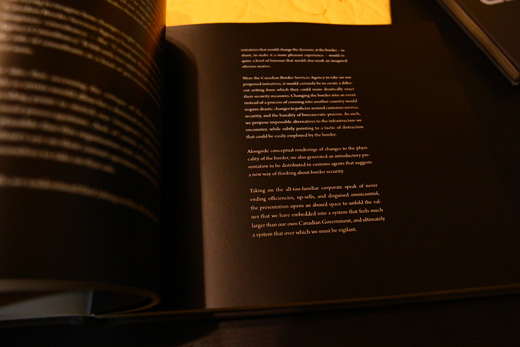 Some essays.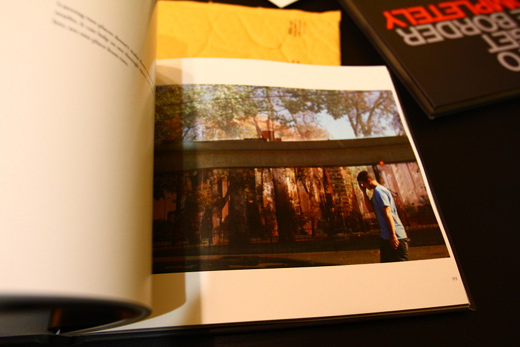 Ro's project, layering cities.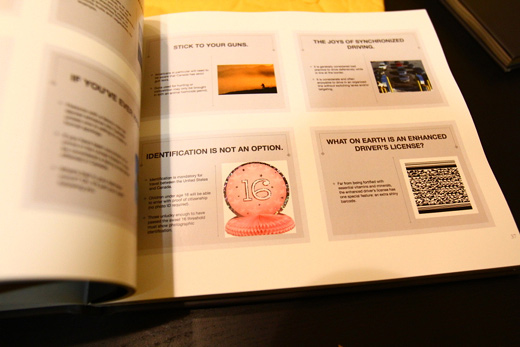 More from the CBSA's consultancy — wittiness provided by Josh.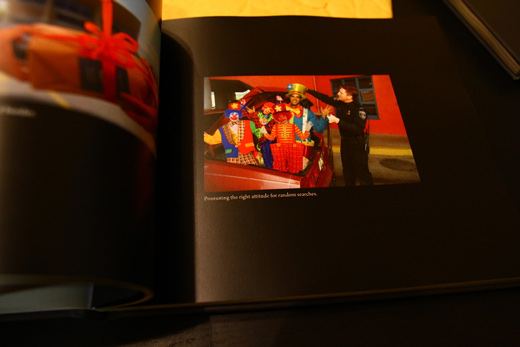 Some renderings to back up that proposal — Sara likes clowns.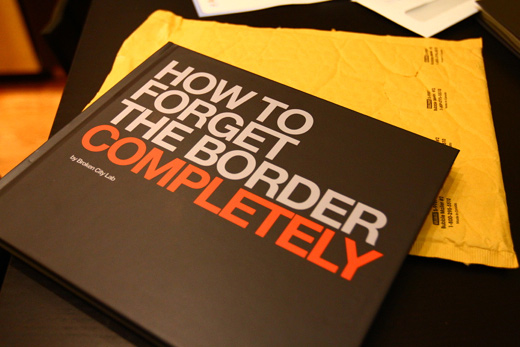 And, the imagewrap cover. All the above is just a sampling of everything in there. It's been an incredible research project, giving us a lot of material to drive further projects. I'm anxious to get a copy for everyone, just a few adjustments to be made for the next round of prints (hopefully, Blurb can do that).
This particular version of the book is a bit pricey, with the image wrap hardcover and higher quality paper, it's around $80. But, we'll be able to get some copies that are a lot less expensive. If you want a copy, let us know, we'll post a link.
How to Forget the Border Completely is generously supported by the Ontario Arts Council.