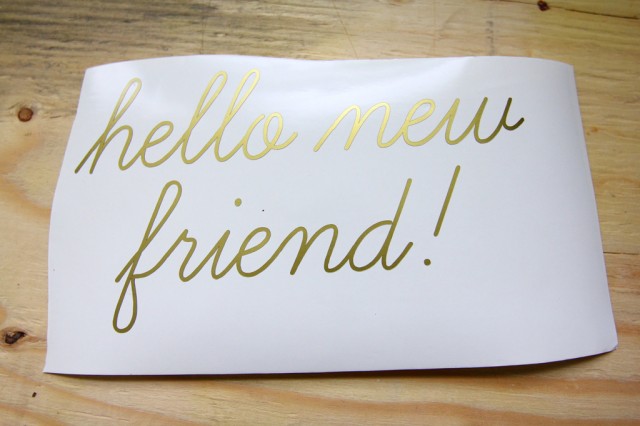 We recently acquired a Graphtec CE5000-60 cutter and we're already dreaming up a whole bunch of new projects to put it to use. It cuts up to 24″ vinyl rolls (though I've also seen it score and maybe even cut cardstock) and with the Illustrator plugin, its incredibly easy. Above, a test with some gold vinyl.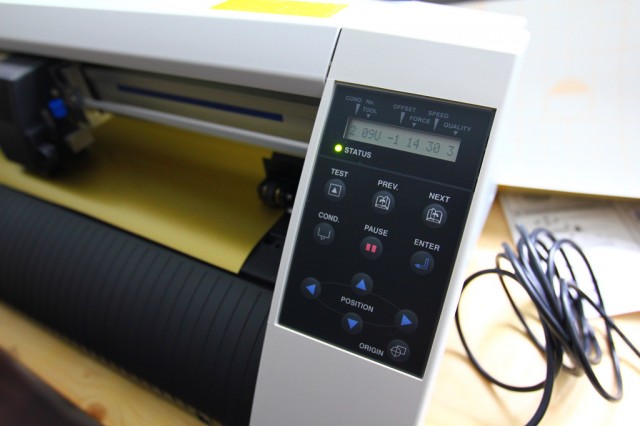 It took only about 15 minutes to get it setup and running — there were some adjustments that needed to be made to in the offset to get the test triangle / square with the appropriate straight lines, but once that was setup and after I found the solution to the  HP-GL error 1 (change the command from HP-GL to GP-GL), I was able to send files from Illustrator just the same as you would send a file to print.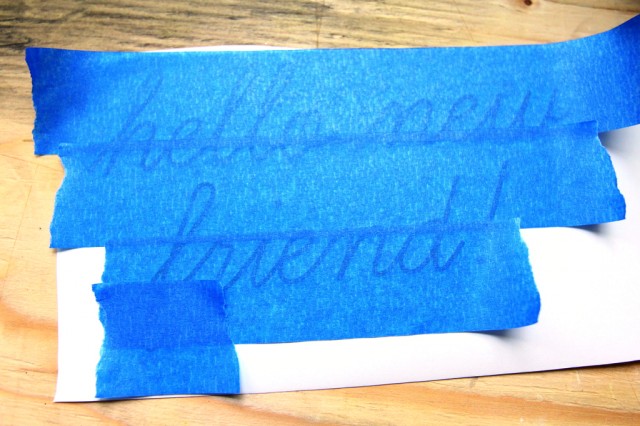 In these early tests, I'm just using some masking tape to transfer the vinyl.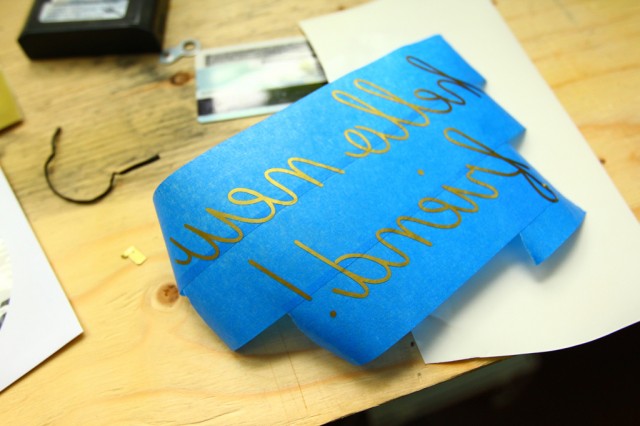 It comes off pretty well — I was impressed with the quality and speed of the cut even with a cursive font like this.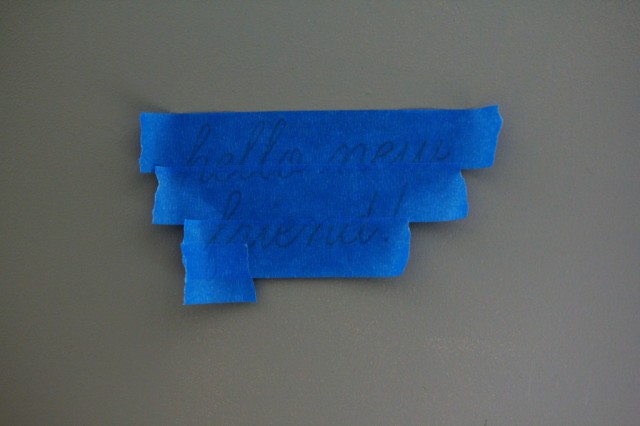 I think they sell larger/wider rolls of masking-tape like material, but for now this works.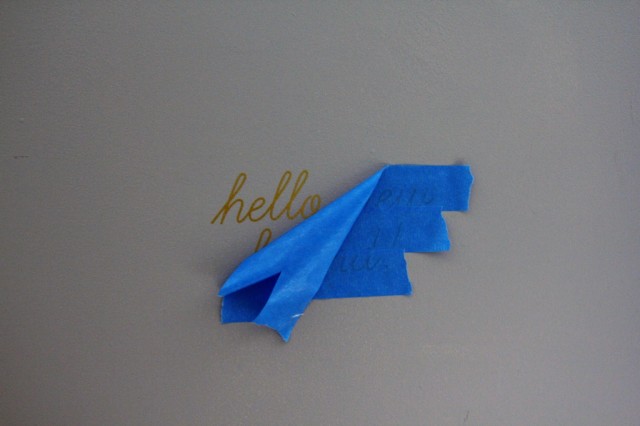 The maiden transfer onto a wall.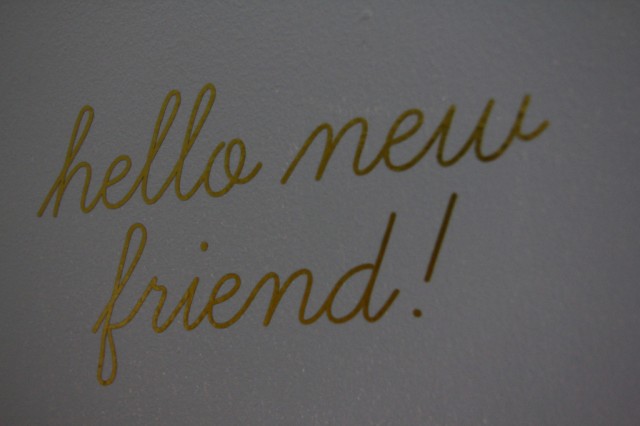 Easy transfer, just a little trouble with the bottom loop of the f.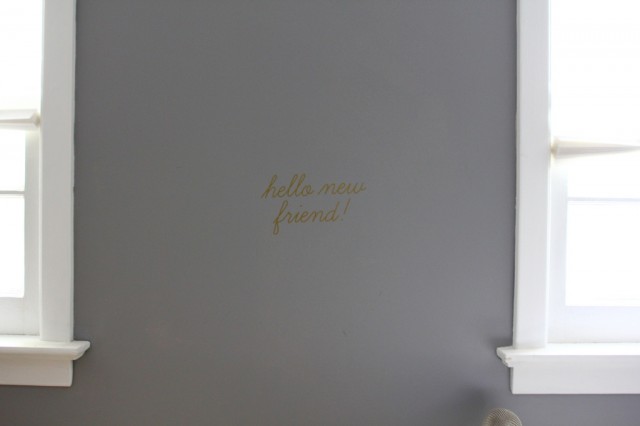 So, a successful first test! In the past, we've worked with Printhouse for a lot of our one-off vinyl cuts, so if you're looking for someone local we can highly recommend them. The things we're going to be doing are just going to require so much volume that it was worth investing in one ourselves to do our own cuts. No details just yet, but I'm really looking forward to playing with this some more and I can't wait to launch these new projects soon!