Meeting twice in a week can make such a difference in terms of how much we can get done. We're still in the thick of planning for the first event of Save the City. We met earlier last week to go over the basics of finalizing our adjusted budget, put together the first round of promo, and just to sort of regroup after the holidays.
It also really helped to keep us from losing track of where we were, which seemed to be the case when we went a week (or sometimes more) between meetings. Certainly, it's a bit more intensive, but it gave time and brain space to start talking about some larger ideas (about projects and our practice in general), and really helps to keep multi-tasking things moving.
It might seem like a lot of sitting around and talking and writing, but this is how we get things done!!!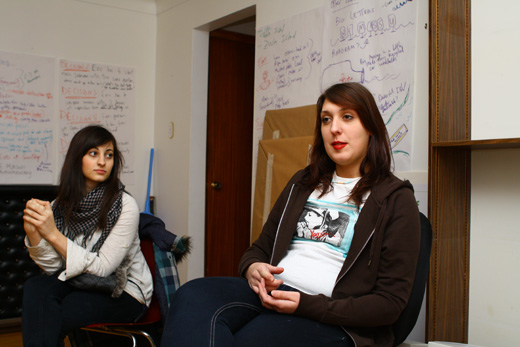 We started with a recap of what we needed to get done. Michelle lists things off the top of her head.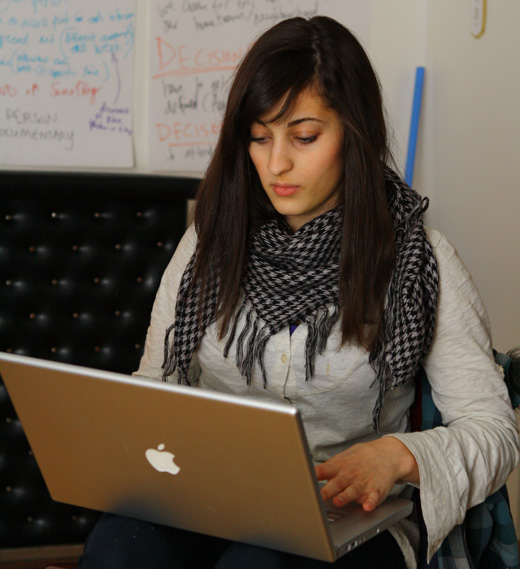 Rosina took over making some notes and keeping us on track (we had set up an agenda on Google Wave), it helps.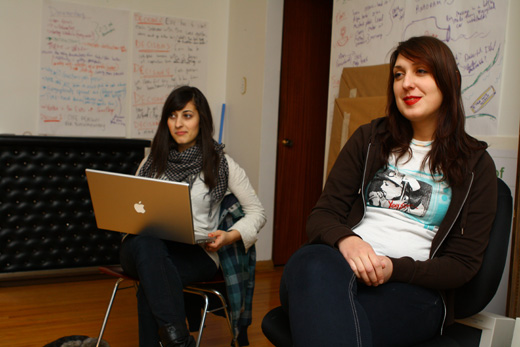 Rosina and Michelle listen to Josh tell a funny story, I presume.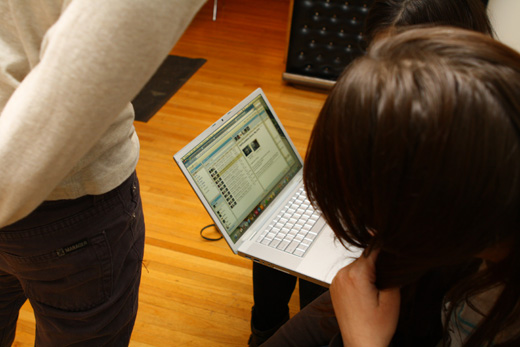 Not to harp on how great Google Wave, because we've definitely already run into its shortcomings, but I think the reason it makes so much sense for us is because we can keep a bunch of information in one place and all access it. On top of Save the City, we're also starting to plan for a potential exhibition in Detroit and trying to put together the final details for an exhibition / performance coming up in Toronto later this month.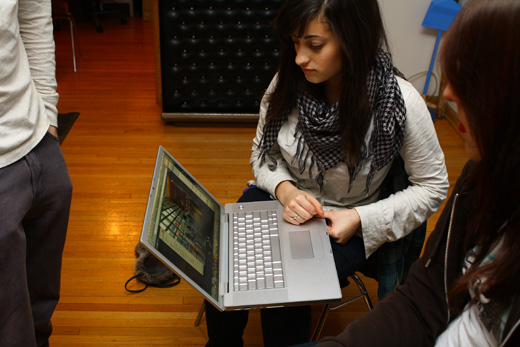 Using Wave let's me upload photos and information to one place and for everyone to reference it at any time. It's also helpful since Danielle's schedule has been so hectic lately, she can get a better idea of what we've been up to.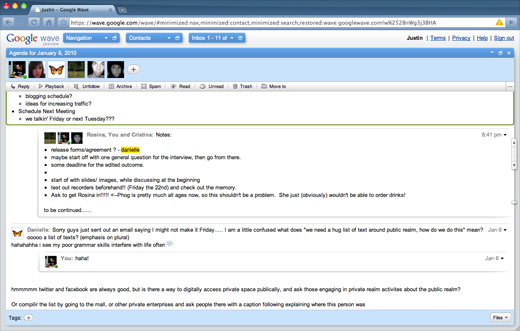 An example of some of the to-do lists we made earlier.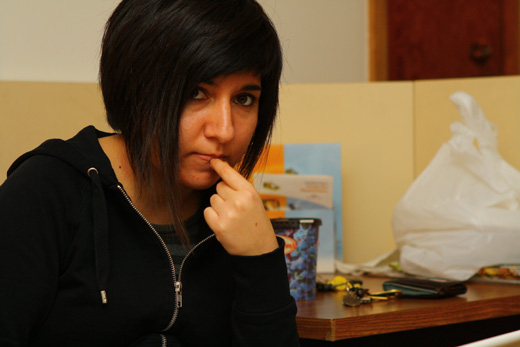 Cristina getting caught up on what we talked about a bit earlier — Friday night work shifts…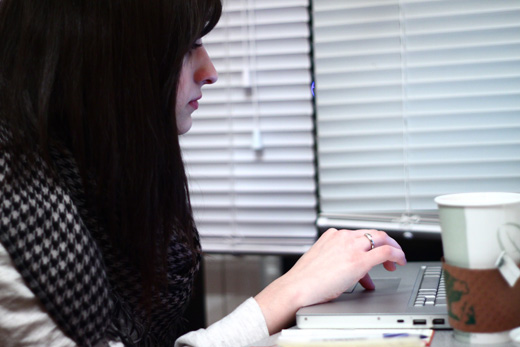 Rosina and Cristina set out to work on a proposal for the Open Engagement conference in Portland.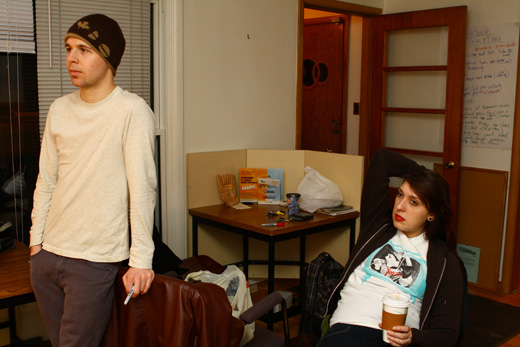 Josh, Michelle, and I mapped out some ideas in how to, in the largest sense, present the Save the City project, and to start with, the Listen to the City event.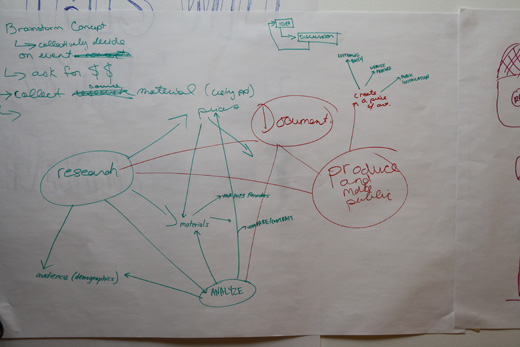 Josh and Michelle's mind map.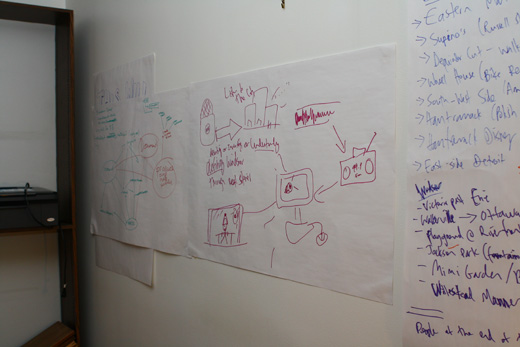 At some point, we were also trying to figure out how we might best present the idea of what we were going to do with the recorded audio material from Listen to the City.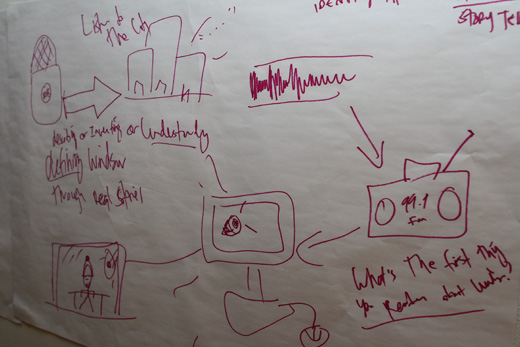 Some details on that second mind map.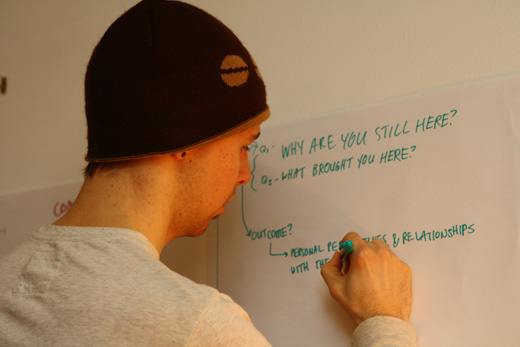 Josh took notes on what exactly we wanted to ask at the Listen to the City event and how we would ask it.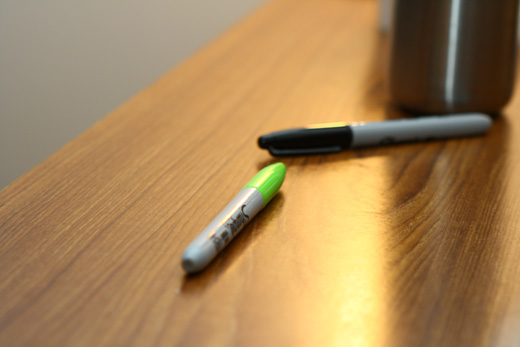 Tools for the job.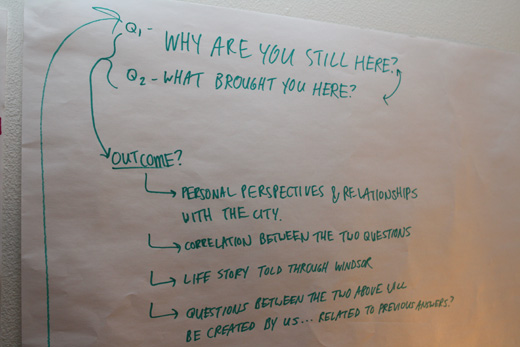 The two big questions: what brought you here (here as in Windsor), and why are you still here?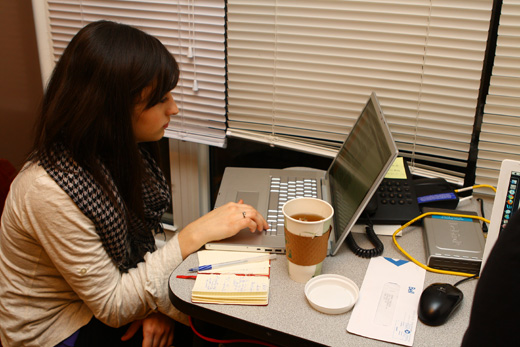 In the other room, Rosina looking into the city of Portland for the conference proposal.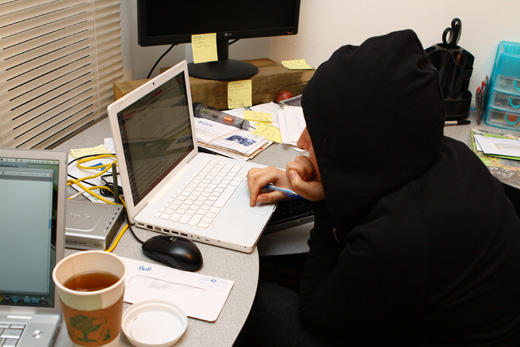 Cristina reading up on the conference itself.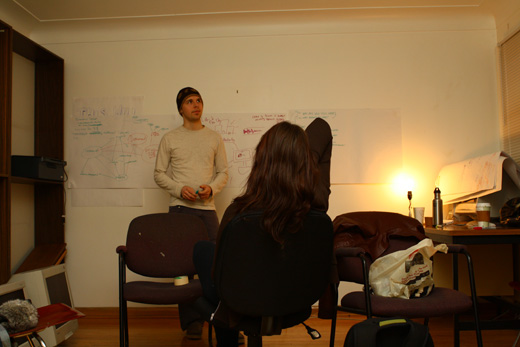 Josh and Michelle still trying to brainstorm.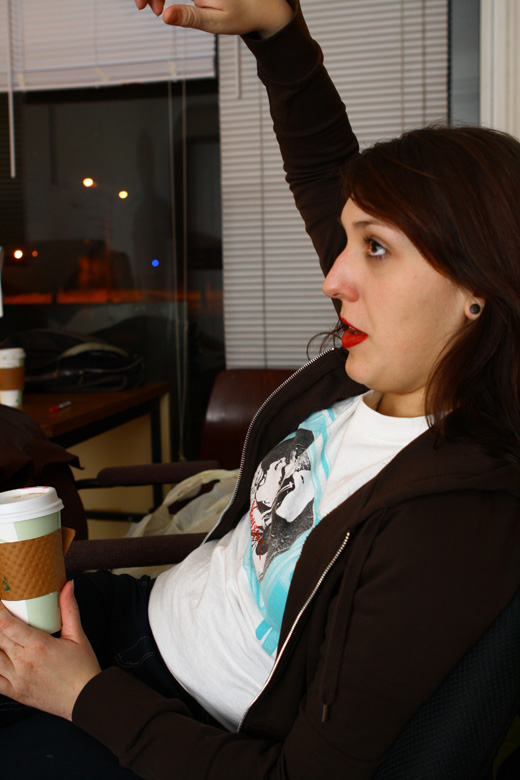 Michelle explaining something elaborate about how we might think about presenting the Save the City project as a larger project, rather than just the individual elements.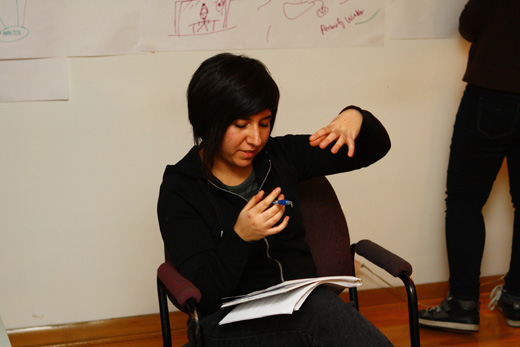 After Cristina and Rosina finished their research, Cristina talked about what we could propose.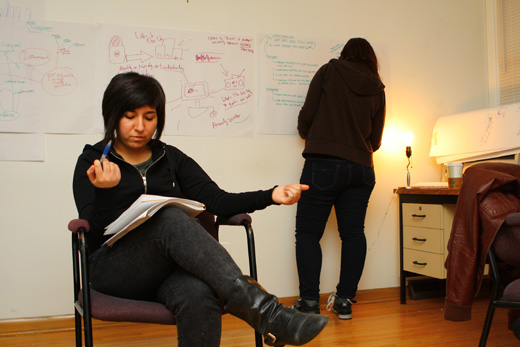 We're thinking a panel discussion of sorts on the responsibility of artists engaging socially in a community, but either way, we'll have to finalize it this week.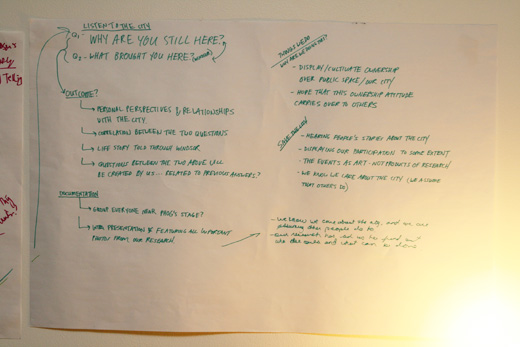 By the end of the evening, we had a solid plan for how we should present the Listen to the City event and some more thinking into the larger background of what we want to get out of the Save the City project. We're asking ourselves some really good questions throughout this process, and we're getting very excited for the first part of Save the City, coming up on January 24, 2010 — details are imminent.
Broken City Lab: Save the City is generously supported by the Ontario Arts Council.