iPhone/mobile app dev diagraming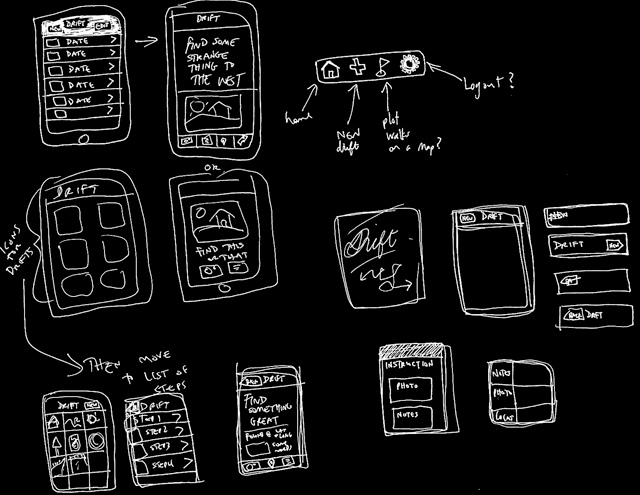 It's been a long time coming, but I'm getting a lot closer to completing a mobile app. I've abandoned objective-c and native app development in favour of what I actually know how to do — namely php, html, css, and a bit of javascript.
Access to phone hardware to make this app do what it needs to do will be accomplished through phonegap.
I'm aiming to try to wrap up a working version of this in the next 10 days or so, baring any major issues I could very likely run into. I'm anxious to share this!!!