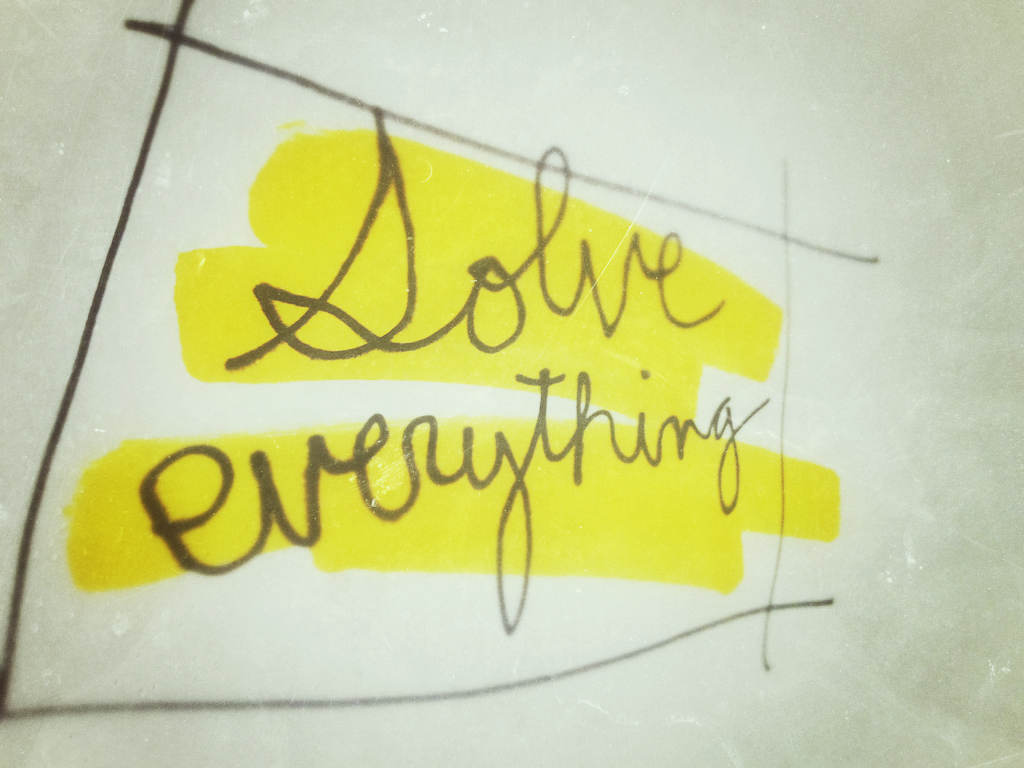 All Tomorrow's Problems doesn't aim to necessarily solve anything, but it takes up the position that we can't wait for anyone else's solutions either. Every Monday night, a group of people (artists, communicators, designers, academics, students, researchers, strangers, and just all-around passionate people) get together and try to spark conversations around the problems we're encountering on an everyday basis and the long-term, large-scale potentials of them.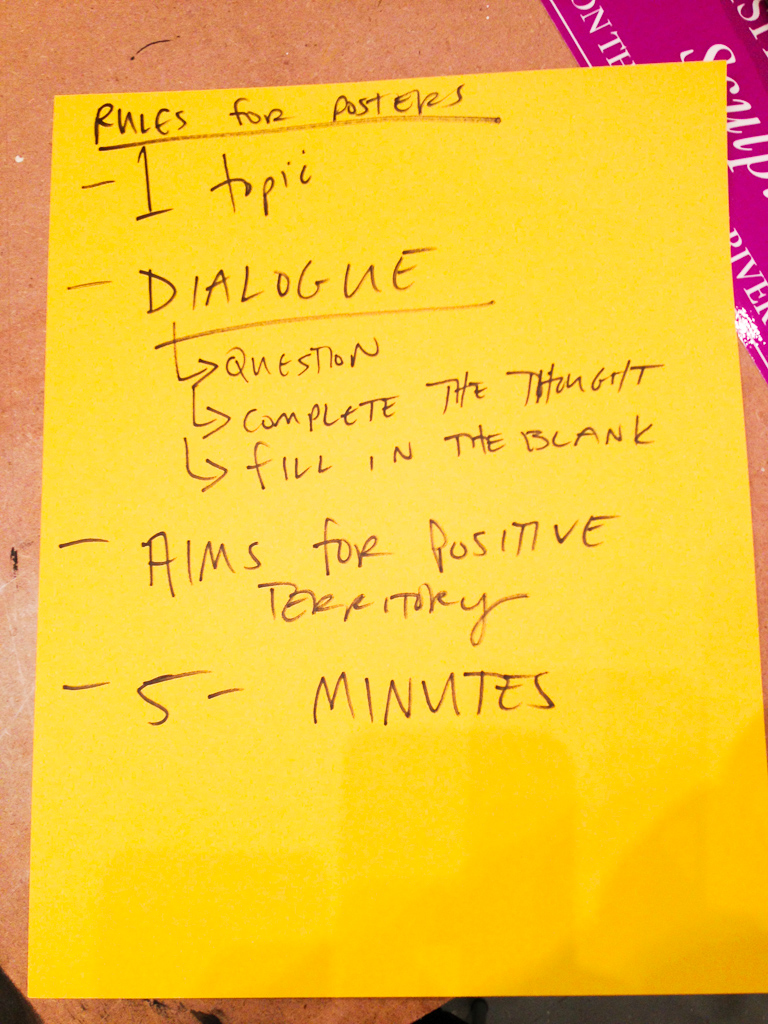 Those conversations are sometimes focused, while other times they're rather sprawling. The work last night revolved around a decision to make a series of posters on a range of issues the group might continue to tackle at large. Nudges, adjustments, conversation starters were the general description we gave to the rationale behind the posters. The form was also constrained by these rules.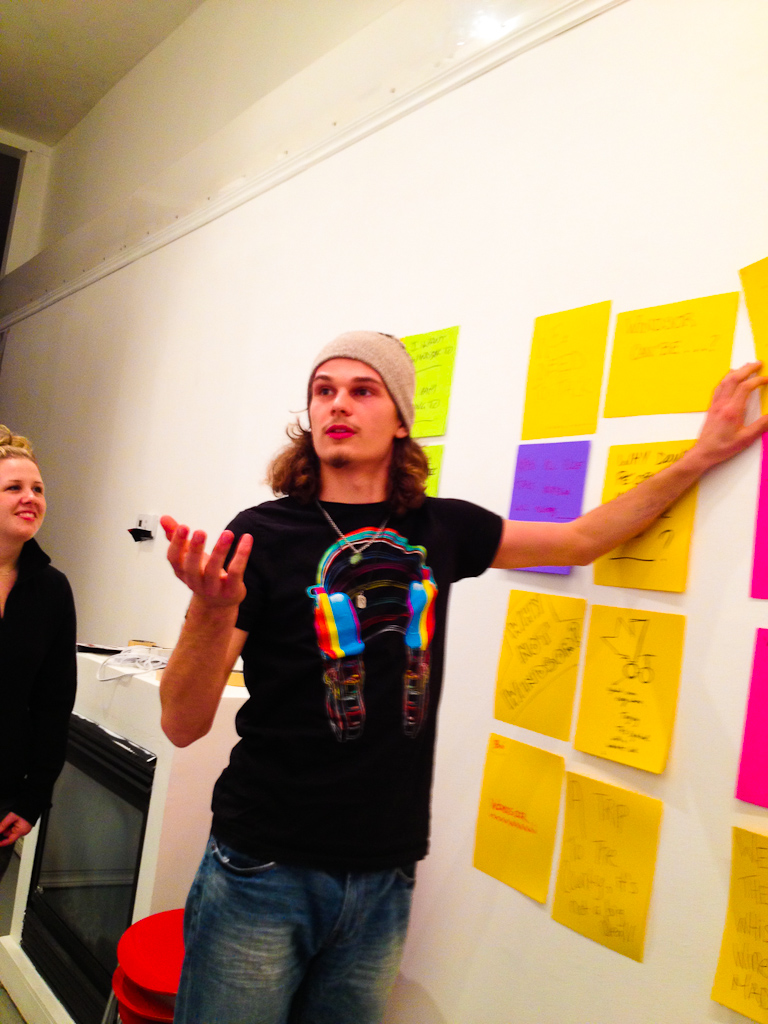 5-minutes to design and then we discuss.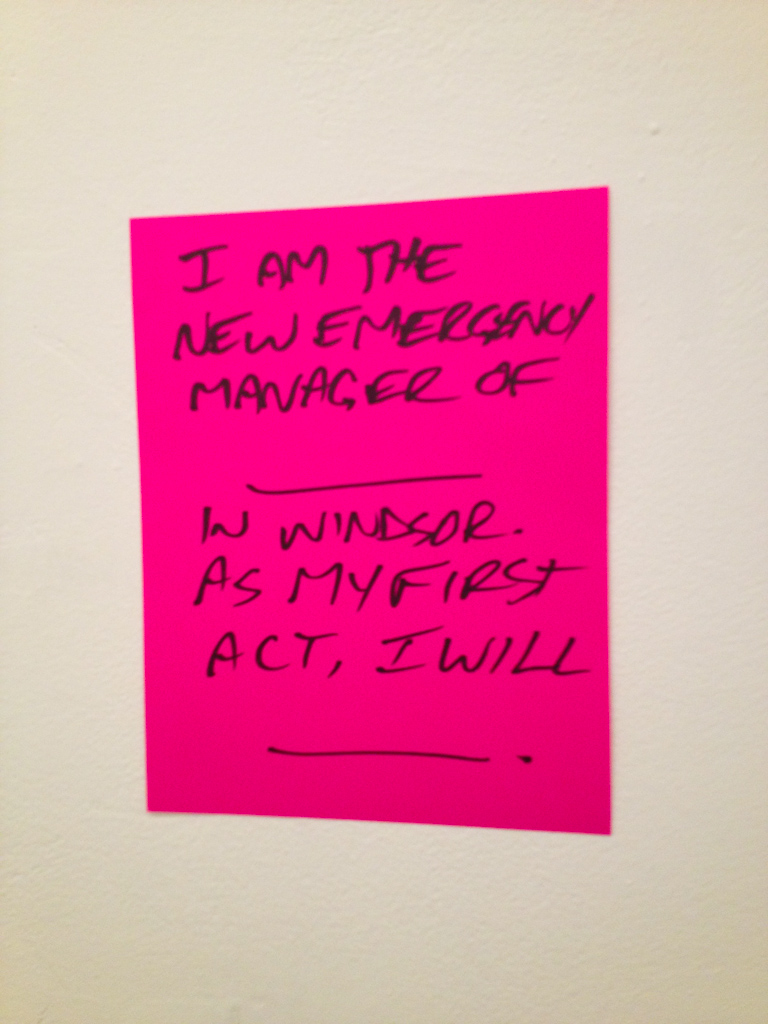 The posters captured prompts and positions.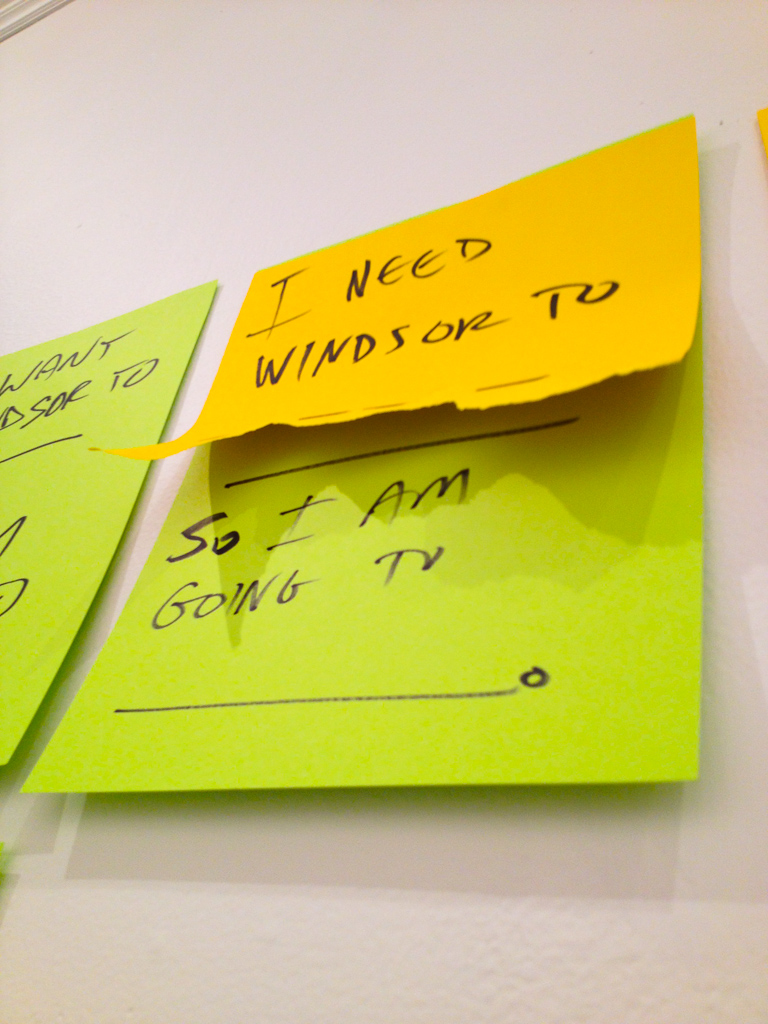 Some were interactive sketches.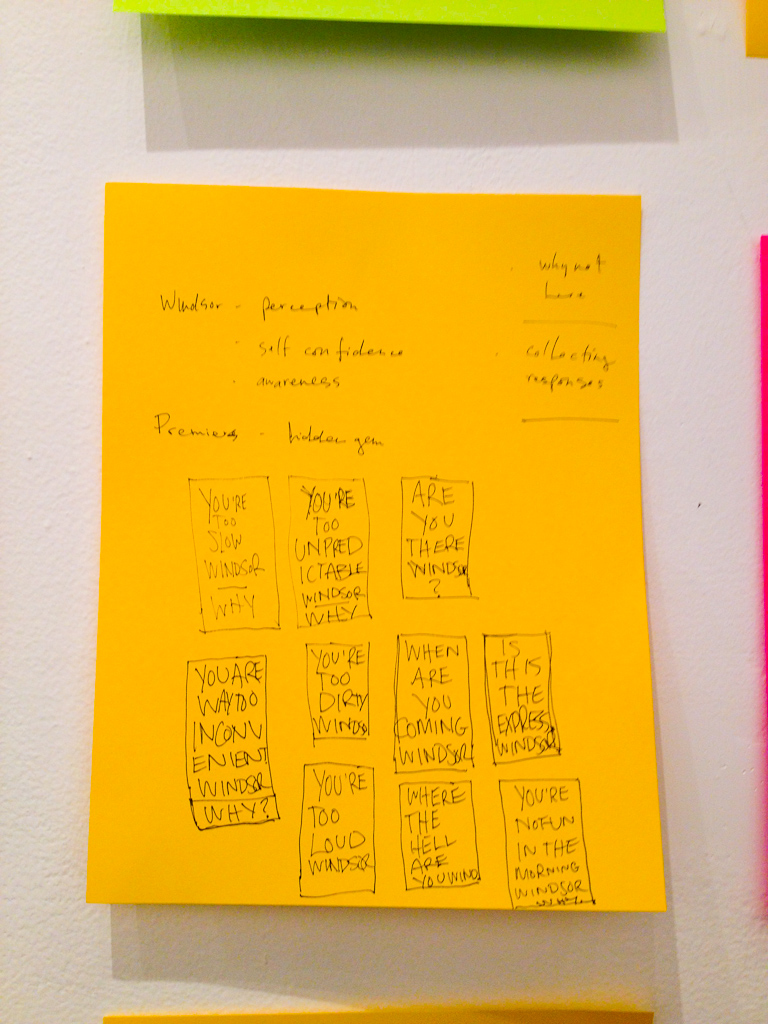 Others a plan for a serial conversation.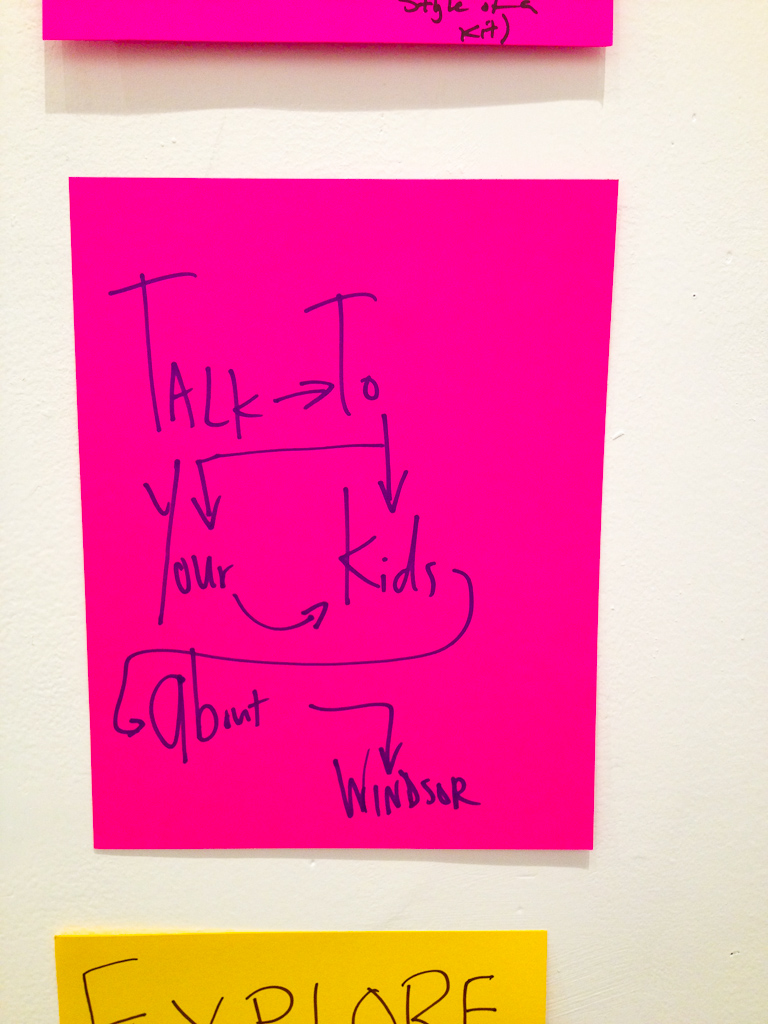 Some riffed off of existing campaigns (CCS, talk to your kids about art).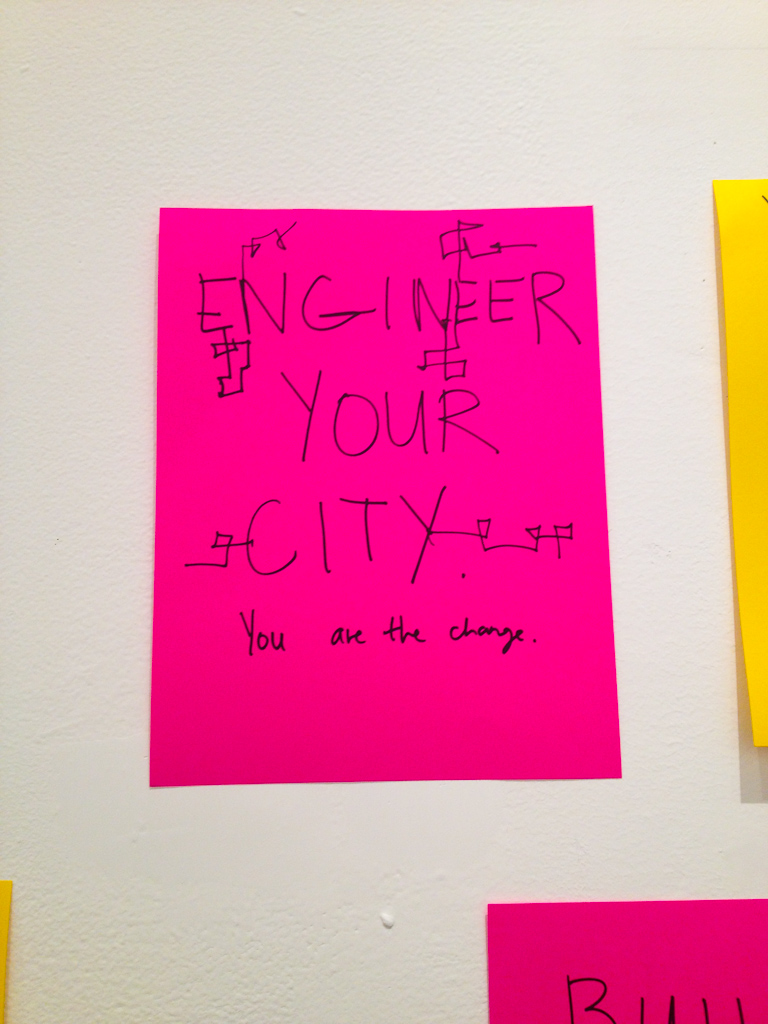 Others attempted to claim new territory.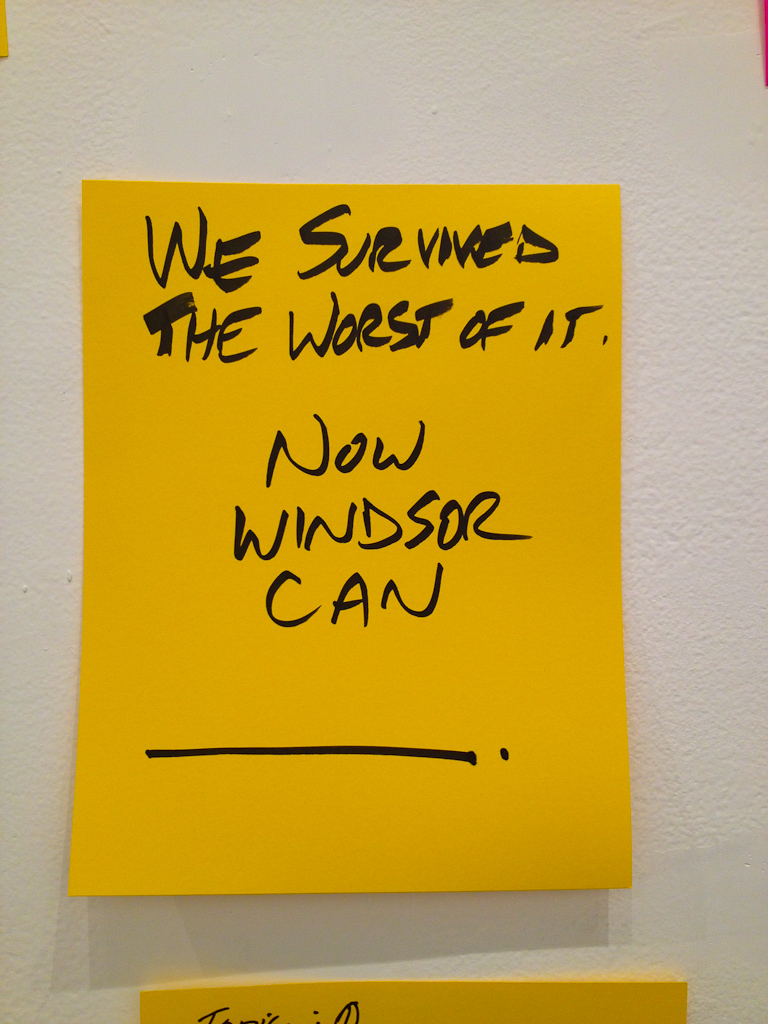 Fill-in-the-blanks.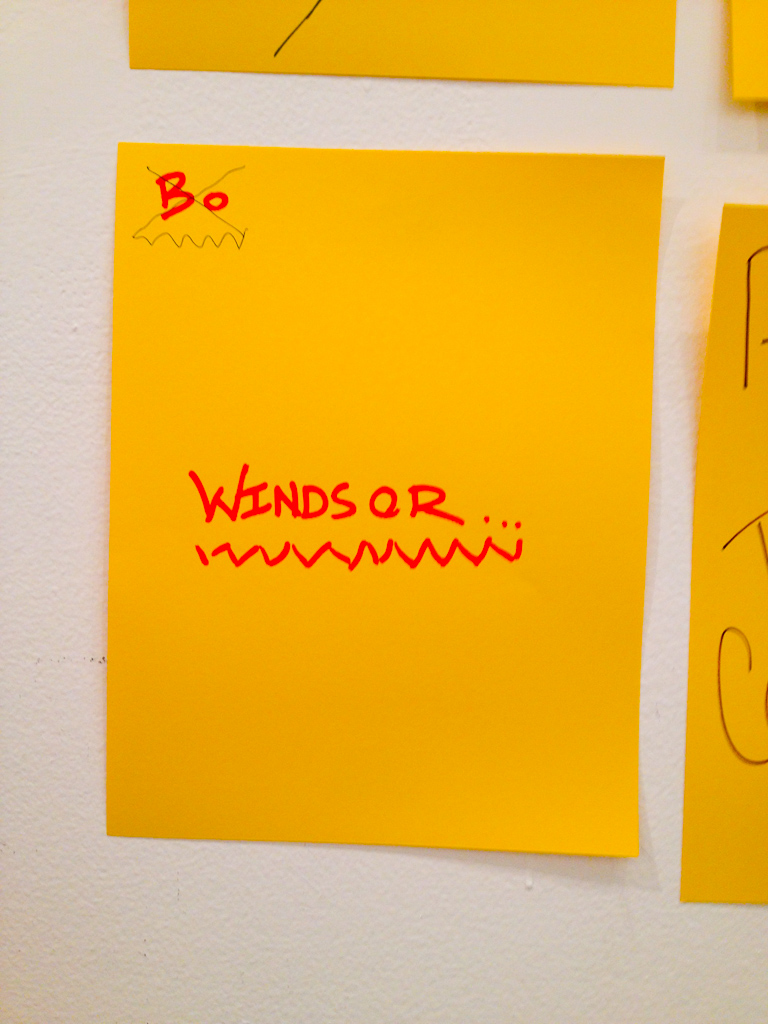 Familiar interfaces.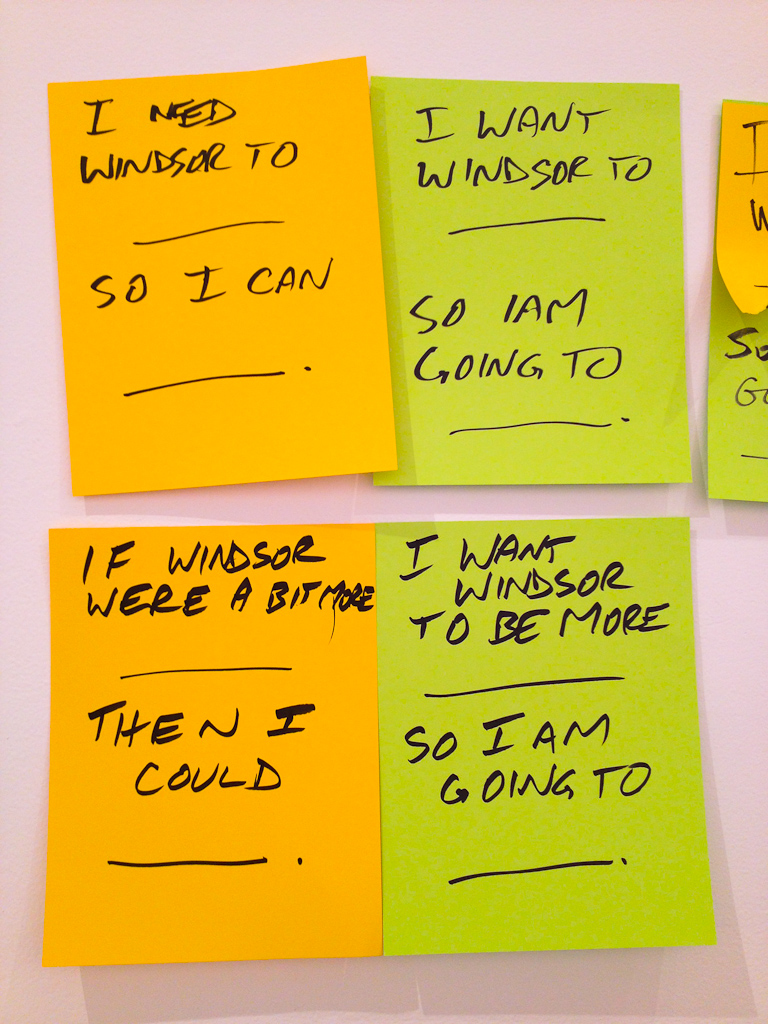 Companion pieces.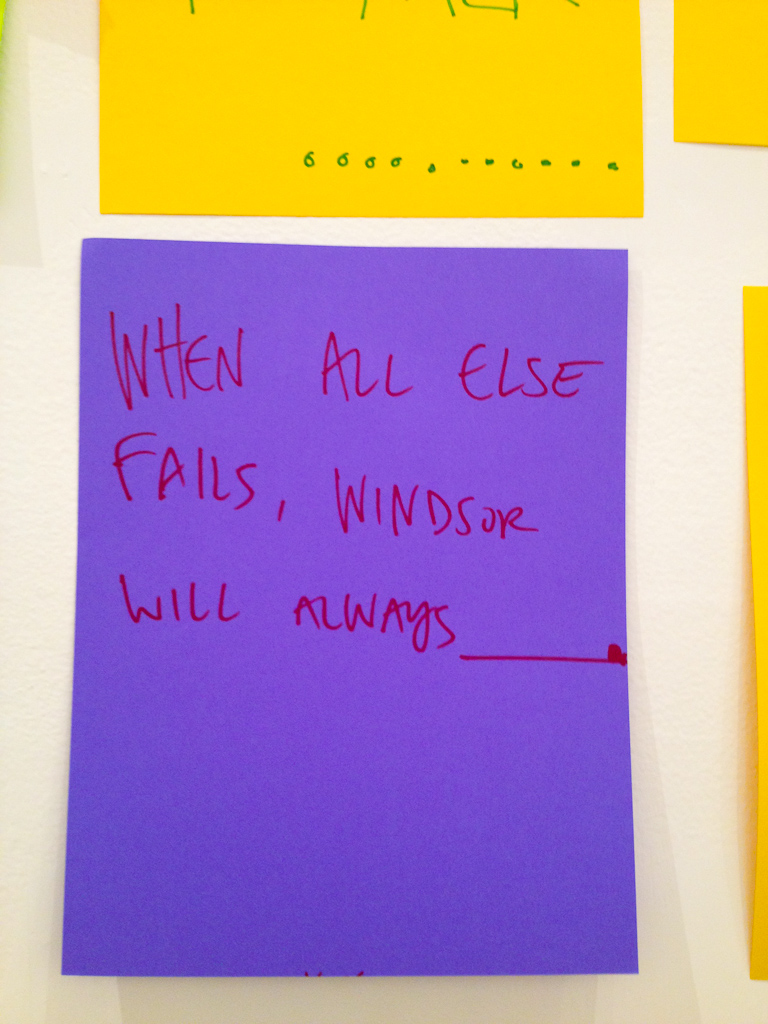 Promises.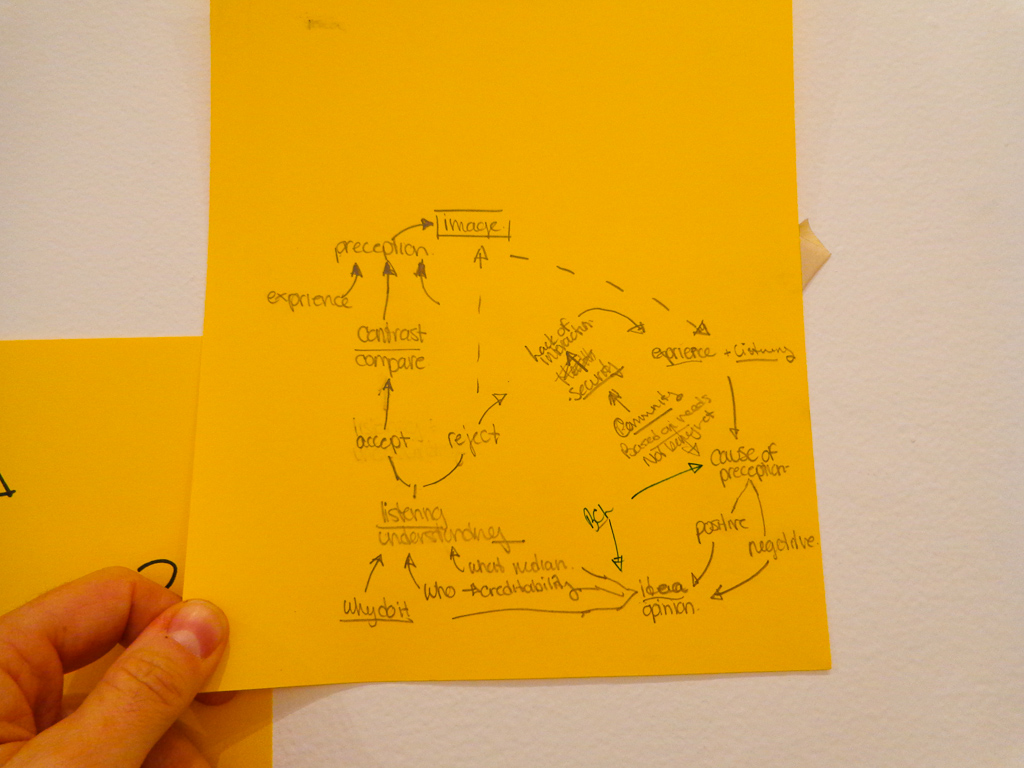 Sketches of thought patterns.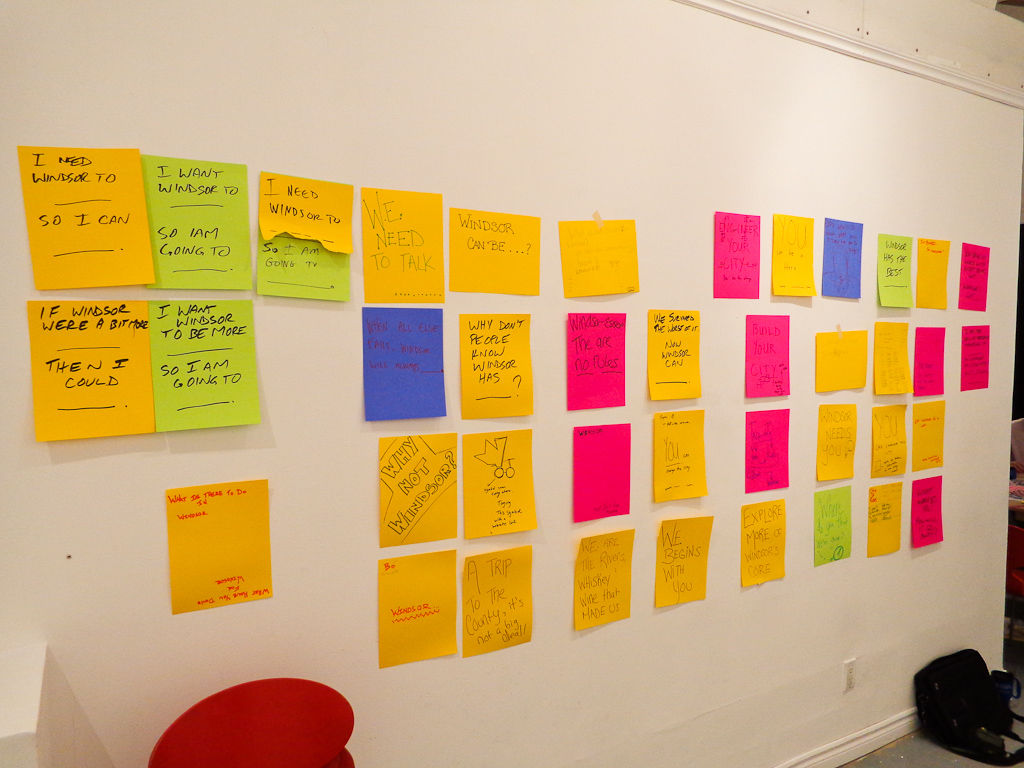 Most of the results at the end of the night.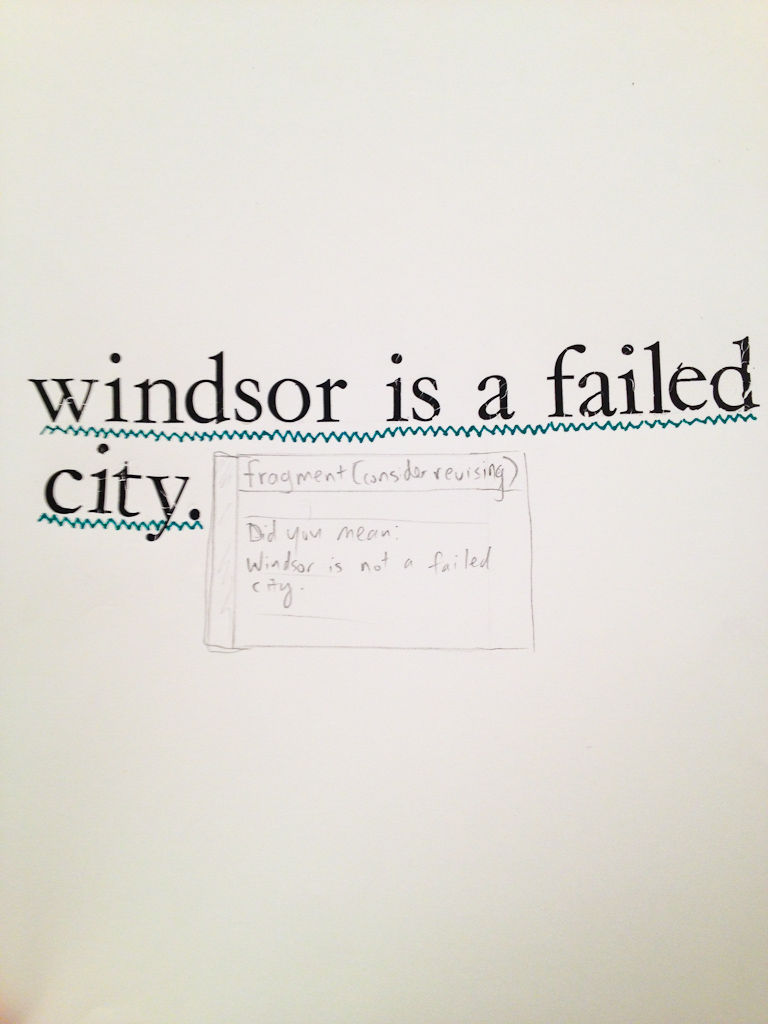 Sketching ideas, but no commitments to production yet.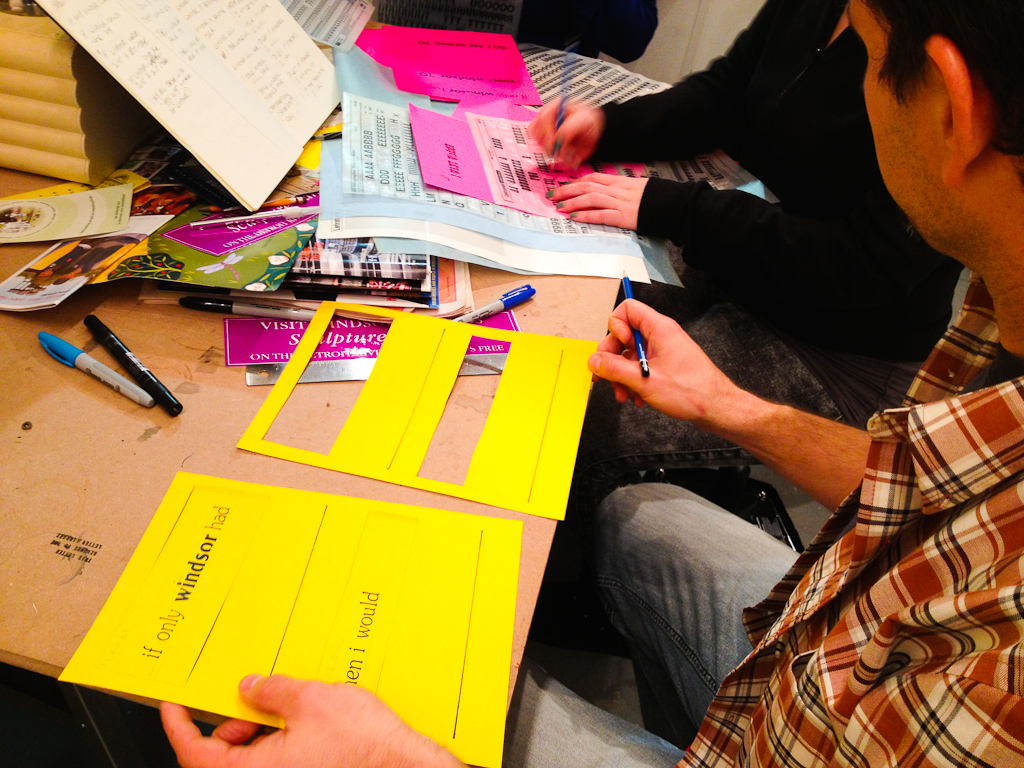 We used Letraset to typeset the posters.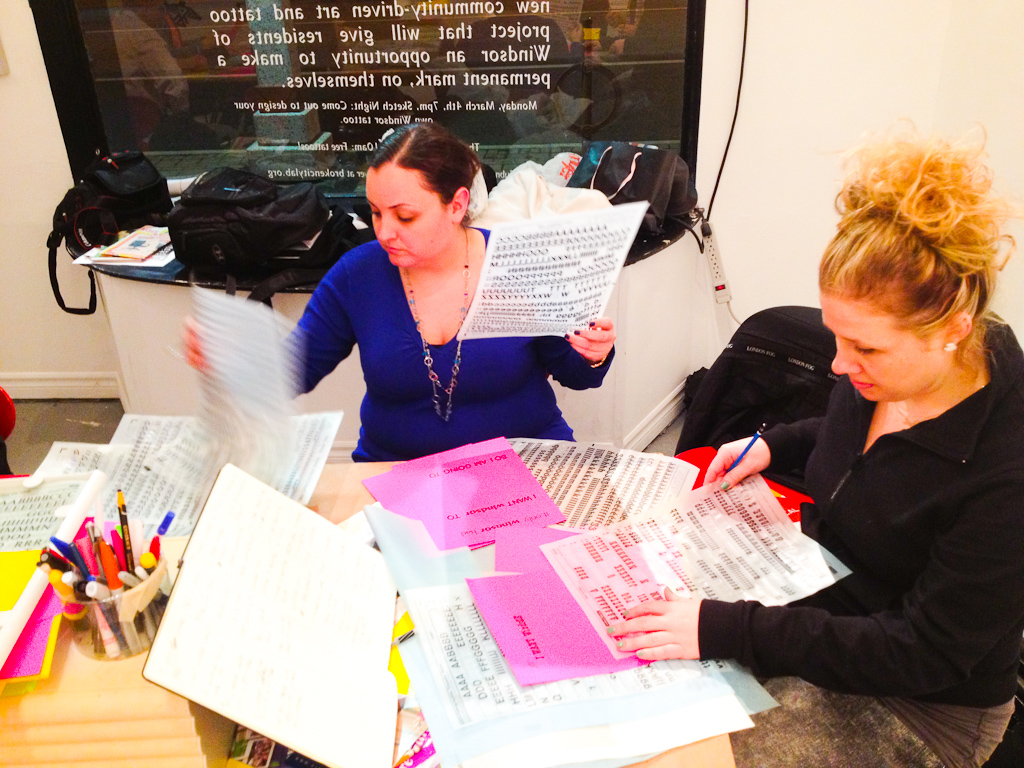 Tanya and Veronica sorting through sheets of random fonts…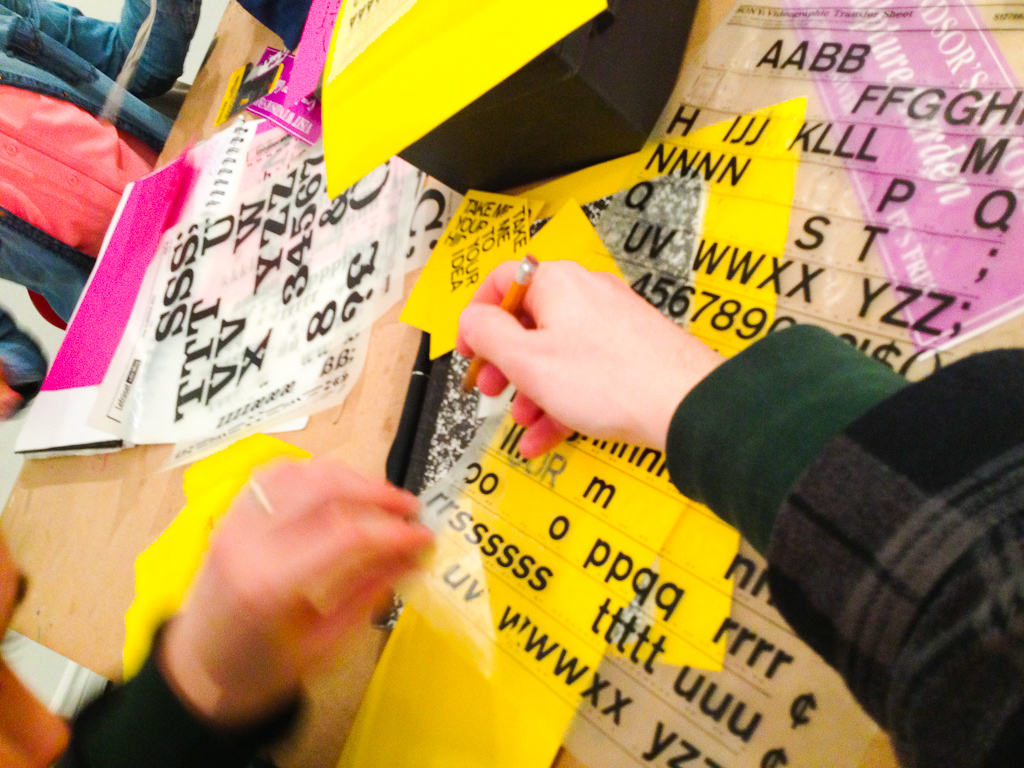 …there's an immediate gratification to applying the letters one by one, as we all became designers for the evening.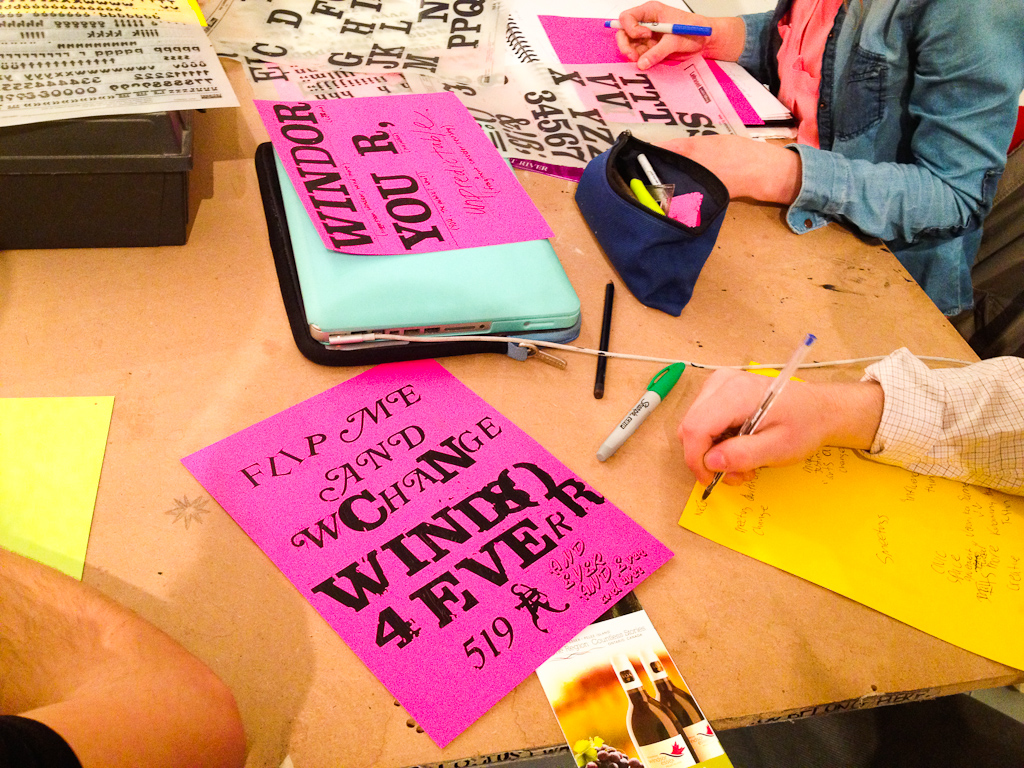 Flip me and change Windsor for ever.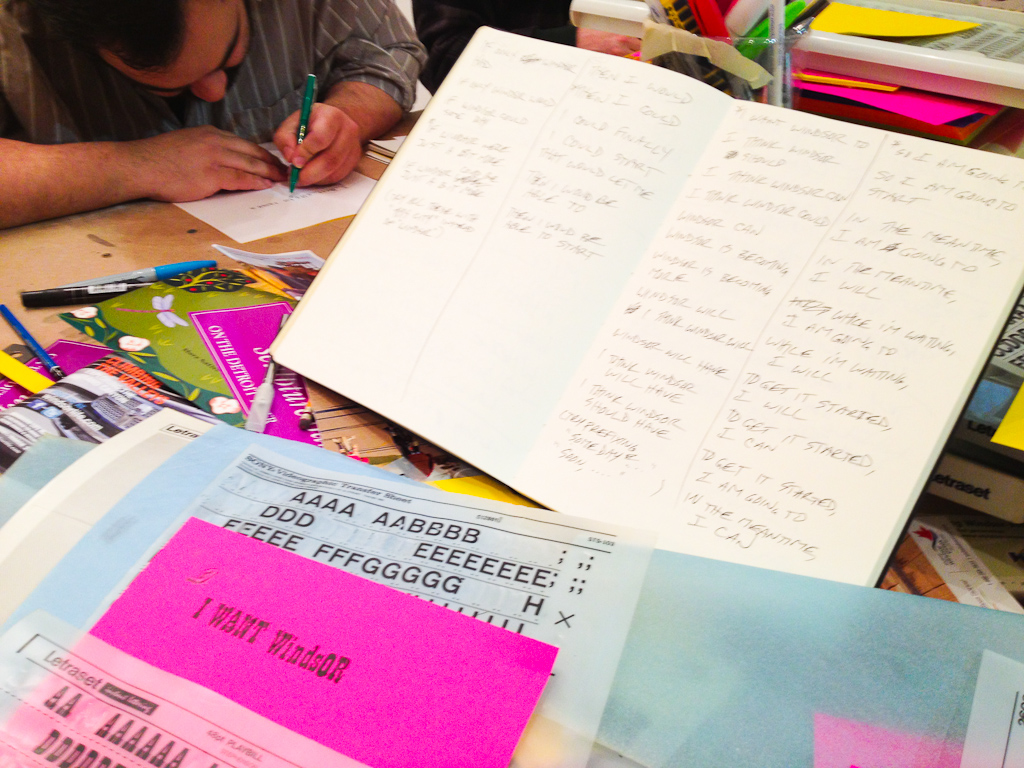 Randy working his green pen to annotate the grammar posters, with Phil's notebook of ideas.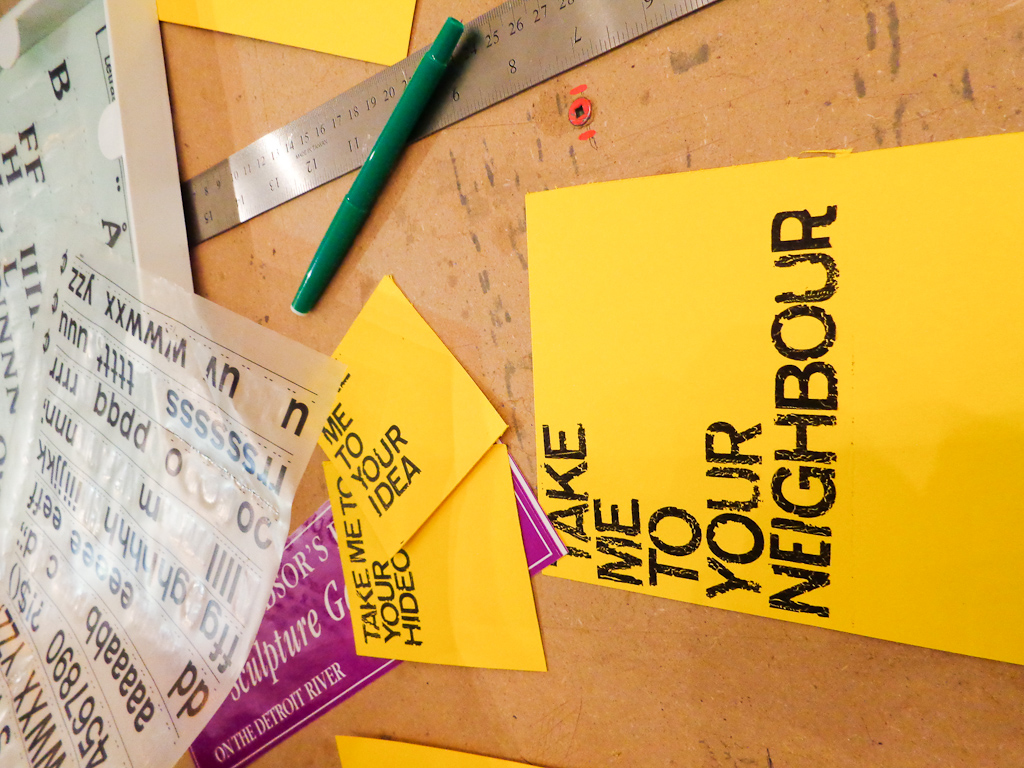 Dan's 'Take me to your neighbour' idea.
Windsor, you are unpredictable.
Nicole working with a very heavy font.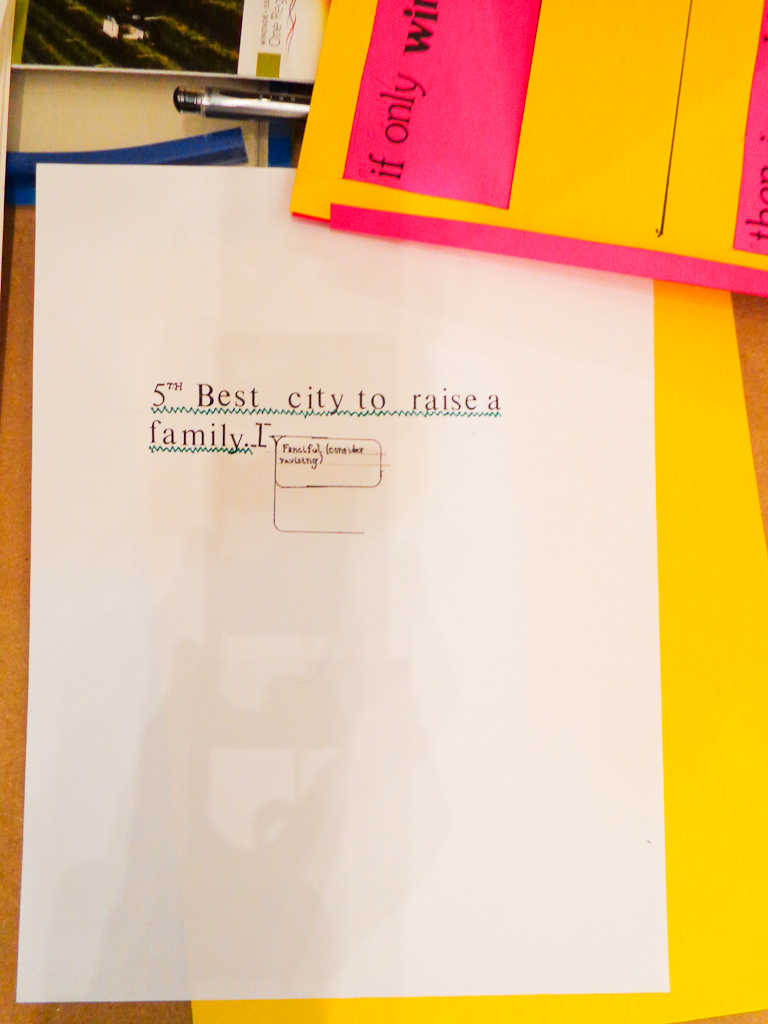 More grammar, by Randy.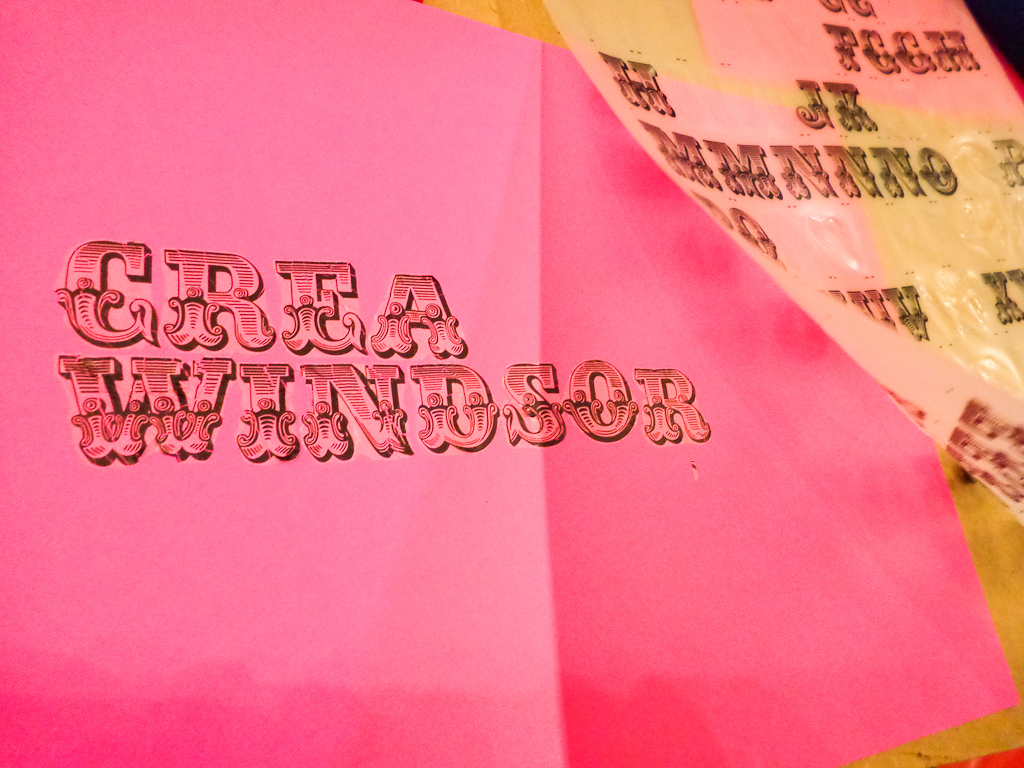 Great Windsor (forthcoming).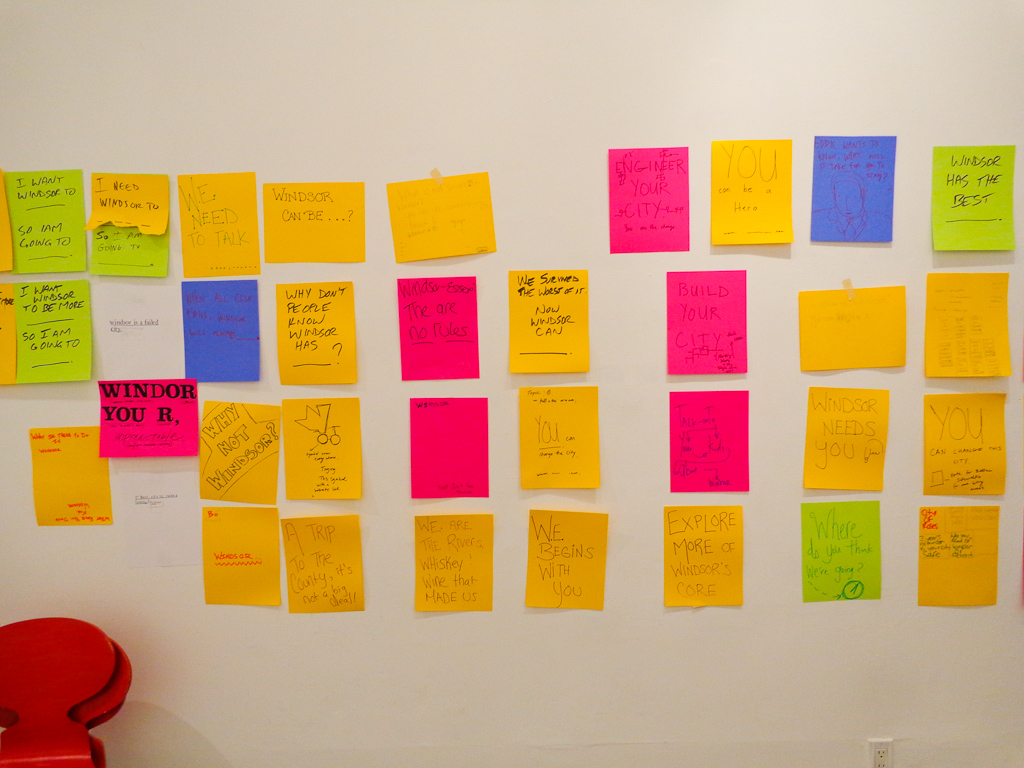 End of the evening.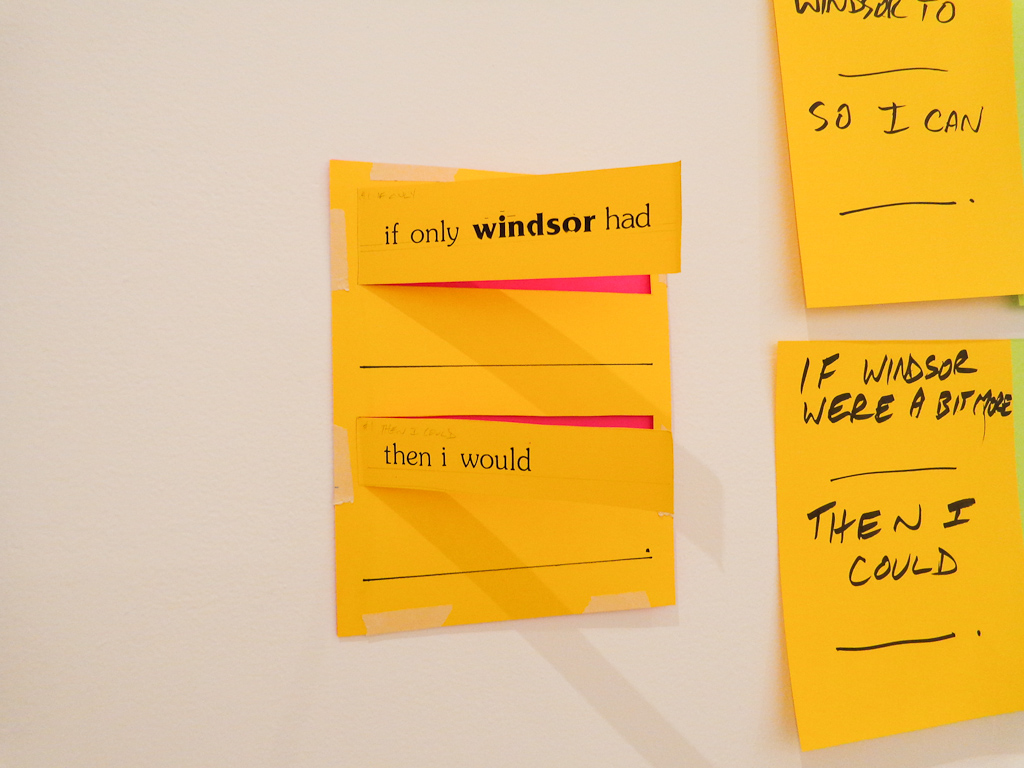 Phil's interactive poster, part 1.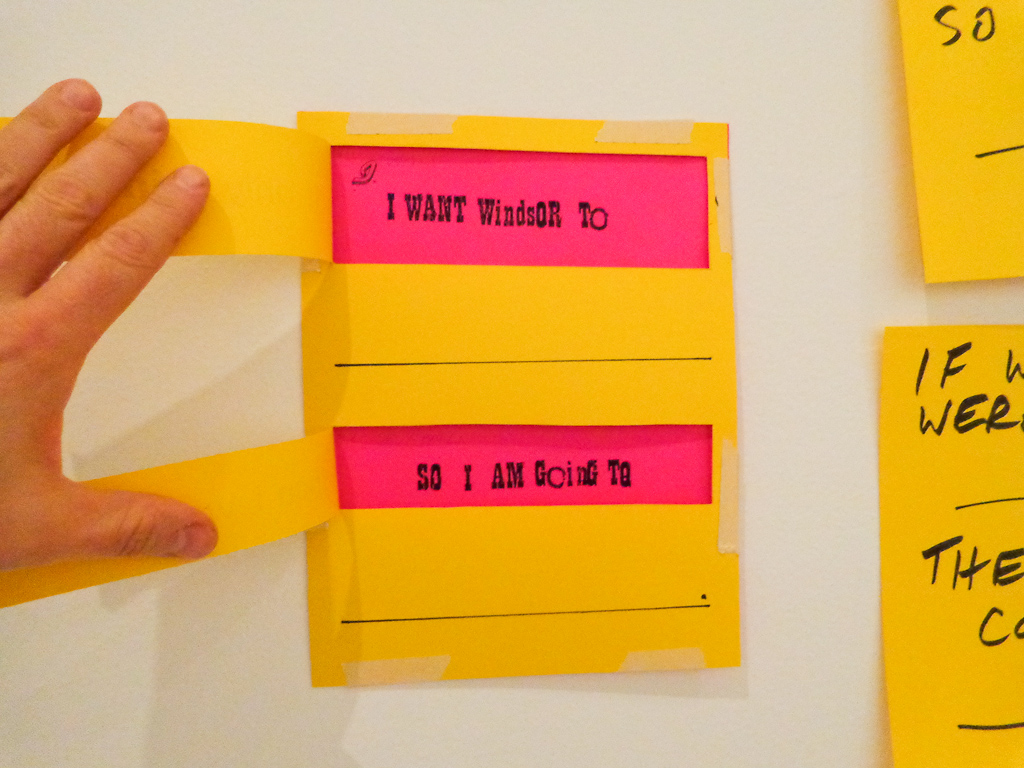 Phil's interactive poster, part 2.
You should come by next week. Not sure if we're making posters or not, but you can be sure it's going to to the best two-hours you'll have spent on a Monday night in a while. As always, it's free and open to all ages.