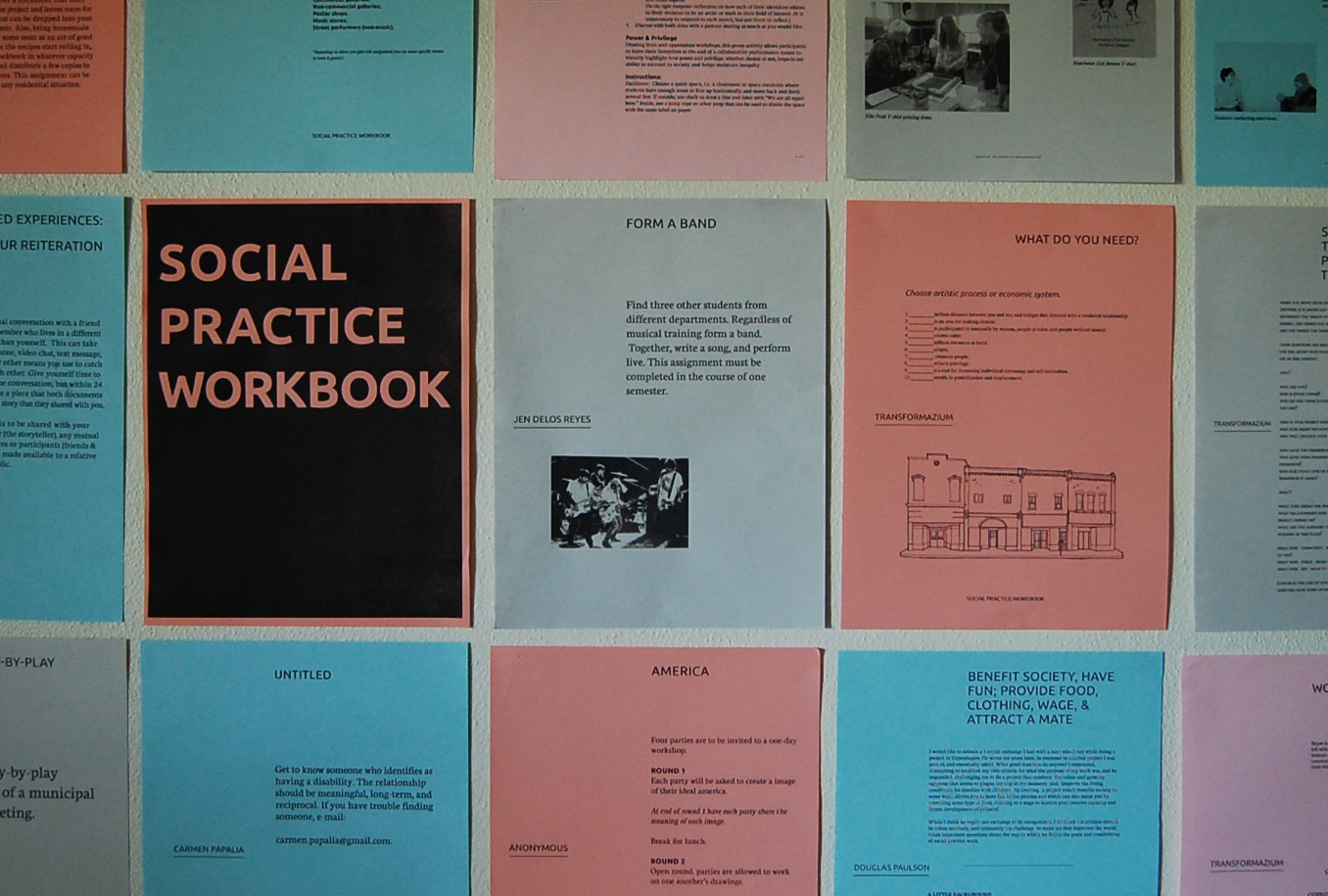 Introducing: The Art and Social Practice Workbook (March 20 – April 7, 2013 @ CIVIC SPACE)
A new exhibition featuring the Art and Social Practice Workbook; an edited volume of assignments from students, faculty, visiting artists, and alumni of Portland State University's Art and Social Practice MFA Program, comes to CIVIC SPACE!
Visitors of the exhibition will be able to assemble their own workbook from printouts of the text designed by students of the program, Erin Charpentier and Travis Neel. Visitors will also be invited to submit their own assignments for possible use in the workbook. This exhibition will accompany a lecture by Professor and Co-director of the program Jen Delos Reyes, regarding the topic of education and Art and Social Practice. Also on display, a collective bibliography and relevant framing questions by Paul Ramirez-Jonas, a visiting professor in the program.
Also, with the support of the University of Windsor's School for Arts and Creative Innovation, Jen Delos Reyes will be giving an artist talk on Thursday, March 21 at 12pm in Room 115, Lebel, followed by an open house at CIVIC SPACE from 7pm-10pm (also on March 21).
Participating Artists:
Erin Charpentier
Jen Delos Reyes
Heather Donahue
Fallen Fruit
Farm School
Harrell Fletcher
Zachary Gough
Alexi Hudon
Grace Hwang
Betty Marin
Mario Mesquita
Adam Moser
Travis Neel
Carmen Papalia
Douglas Paulson
Paul Ramirez Jonas
Sean Schumacher
Alysha Shaw
Molly Sherman
Temporary Services
Transformazium
Lexa Walsh
Caroline Woolard