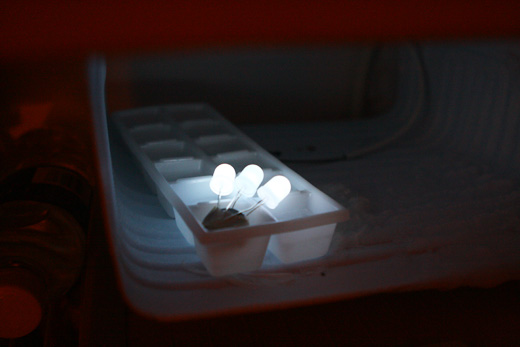 Just a quick update…the LEDs in the freezer are still going strong, more than two days later, which is good news for any potential LED-embedded ice or snow project. The glow was way more exciting than this photo makes it appear, as I had assumed the battery wouldn't have lasted this long at all.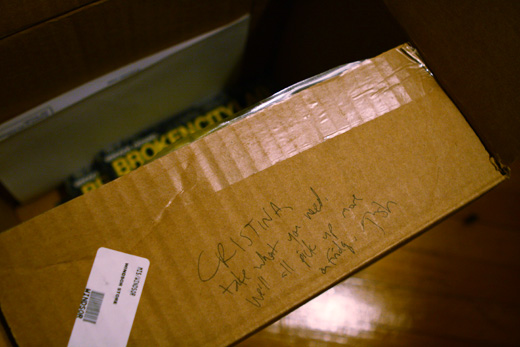 Finally had the chance to pick up some more postcards, and yet continually finding myself not having them when I'm actually talking to people. Cristina picked up a bunch to distribute downtown, Josh went to Walkerville, Michelle went through campus, I've mostly been doing hand-offs.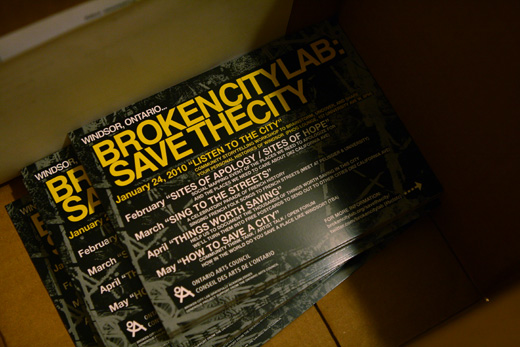 Here's the remaining pile — 250 goes pretty fast, but we need to get rid of them all by the 24th! We're excited, hope you already have the date in your calendar!