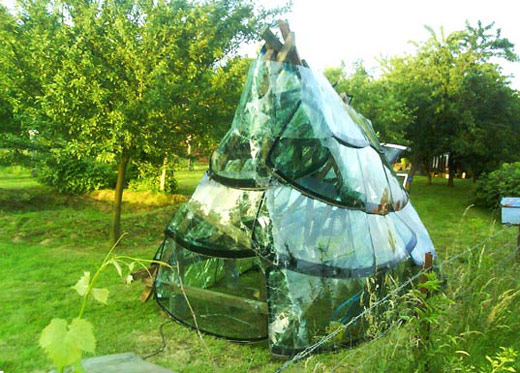 I've been collecting a bunch of great ideas lately, but haven't had the time to post them, so I thought it was about time to get them up here, again as reference points, context, and markers for projects we're hoping to do and general inspiration.
First off, an idea that Josh once imagined, in some fashion anyways, a green house made from recovered windshields.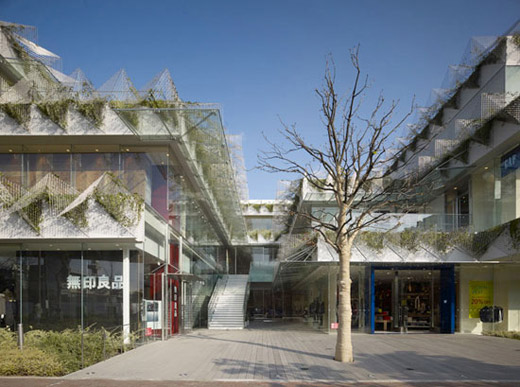 In Toyko, a new shopping centre incorporates green roofs and triangular metal mesh that facilitates plant growth in a way that appears to extend off of the building.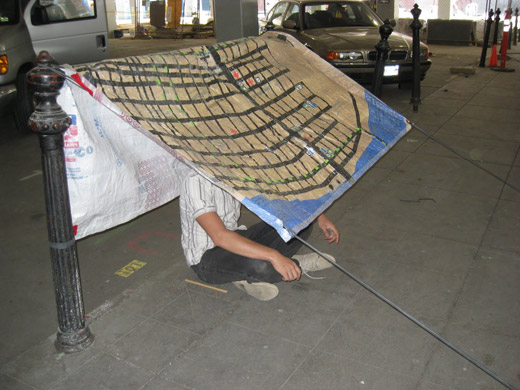 Some product design students at the University of Oregon utilize a technique we're very familiar with — fusing plastic bags — to create proposed temporary shelters, called the Utility Quilt.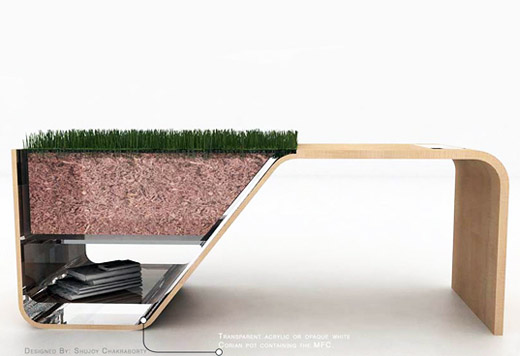 A design proposal for powering your electronics with microbial fuel cells by Nectar Designs.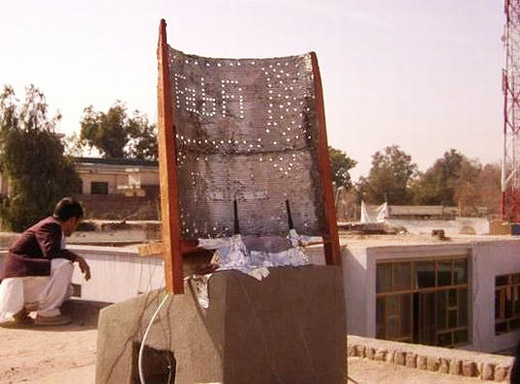 And finally, using trash to make a wifi network, MIT's Bits and Atoms lab work in Afghanistan and teach local residents how to build their own.
All very cool projects, my favourites being the rather lo-fi technologies and solutions. It feels kind of like designing for the world of Mad Max, which maybe isn't so far off from the way we'll need to consider solutions under economic and environmental stresses.