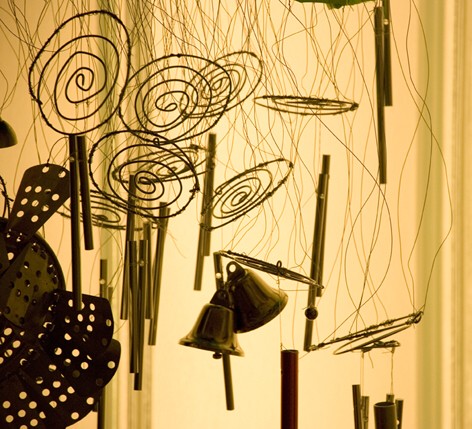 I have been interested in field recording and found sound as of late, but do not know of many artists. I stumbled across an experimental electronic sound artist named Stephen Vitiello. He uses atmospheric noises for most of his audio work and has worked with artists such as Tony Oursler and Julie Mehretu.
"In 1999 he was awarded a studio for six months on the 91st floor of the World Trade Center's Tower One, where he recorded the cracking noises of the building swaying under the stress of the winds after Hurricane Floyd."
I had a hard time finding visual documentation of his sound installations besides a short video of a project called "Flutter", which was a collaboration with Molly Berg at the World Financial Center in NY.
I really like the idea of using the vertical space and atmosphere of a building to create sound. I can think of at least one building at the University of Windsor with the height to accomodate a project such as this.