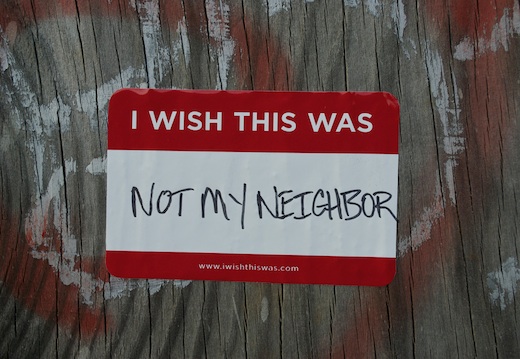 This project, appropriately called "I Wish This Was", was created by New Orleans designer Candy Chang. Candy actually did her B.F.A. at the University of Michigan and created a design firm and record label called Red Antenna. The project you see above is quite a simple, but powerful, little proposition. She created a vinyl sticker design based on the famed "My Name Is…" badge with the intention that people would fill them out and stick them to anything in the city. Apparently her idea has caught the attention of quite a few concerned citizens; there is a Flickr album full of examples. I've included a few below. This reminds me of something that Windsor's graphic designers could do as a sort of weekend public design project.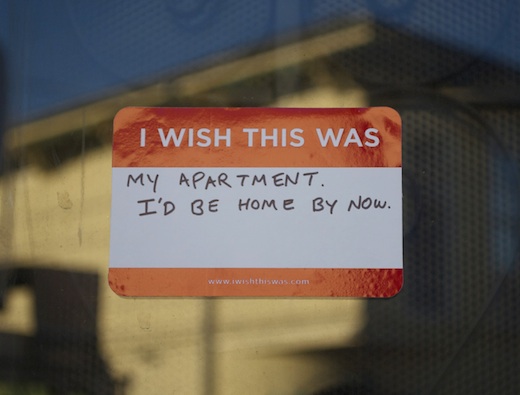 I wish this was…my apartment. I'd be home by now.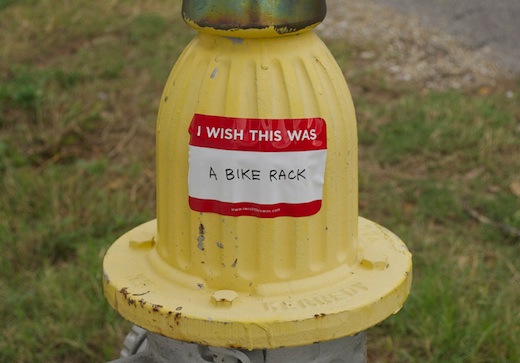 I wish this was…a bike rack.
An important thing to note here is that Candy's stickers, while seemingly permanent, can be easily removed without damaging most surfaces.