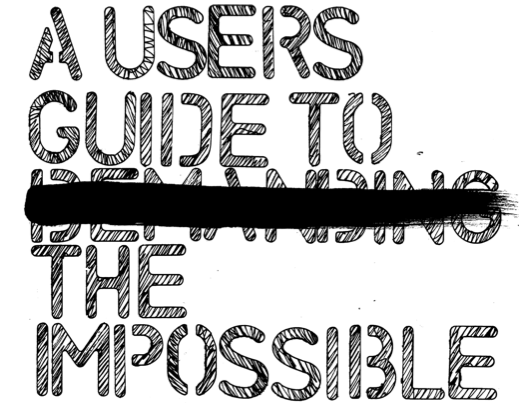 A great downloaded book/PDF is available over at Half Letter Press. A Users Guide to Demanding the Impossible by the Laboratory of Insurrectionary Imagination presents a very accessible and readable overview and introduction to the history of art+activism based practices.
Well worth the half-hour or so that it will take to read through it.
The ending, which will particularly resonate with Danielle, I'm sure:
Creative resistance is not simply about designing glitzy visual stunts that the media will pick up on, it's a lot more than that, it's about making things that work, fashioning situations that both disrupt the mechanisms of power and show us our own power, our own potential to connect and create. The beauty is in its efficient use, and nothing is more beautiful than winning.