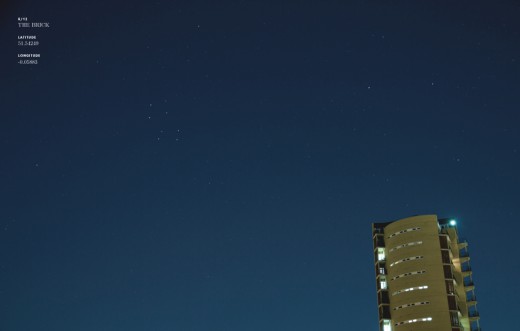 Here's a project which is particularly interesting for its subtlety. Designer Oscar Lhermitte created twelve groups of artificial stars and added them to the night sky of London, titling the project Urban Stargazing. Oscar and his team installed a group of lights on thin transparent lines. These lines were then anchored to nearby structures. I find the modification of an 'image' humans have lived with and interpreted for thousands of years is a pretty powerful statement.
This project "attempts to have us raise our head again up to the stars in the city sky by adding new constellations that narrate contemporary myths about London. They can only be observed by the naked eye at night time and from the ground they look so uncannily like the old constellations that you might never notice that any change has occurred."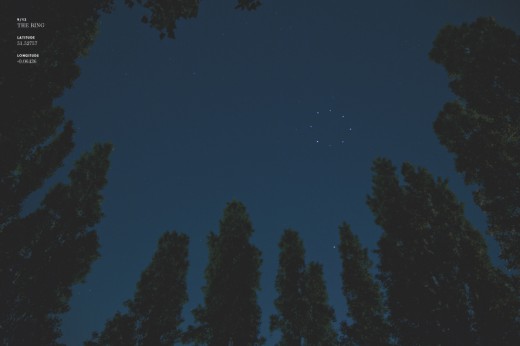 Here's one of the groups which looks quite artificial but still remains subtle enough to warrant a double-take.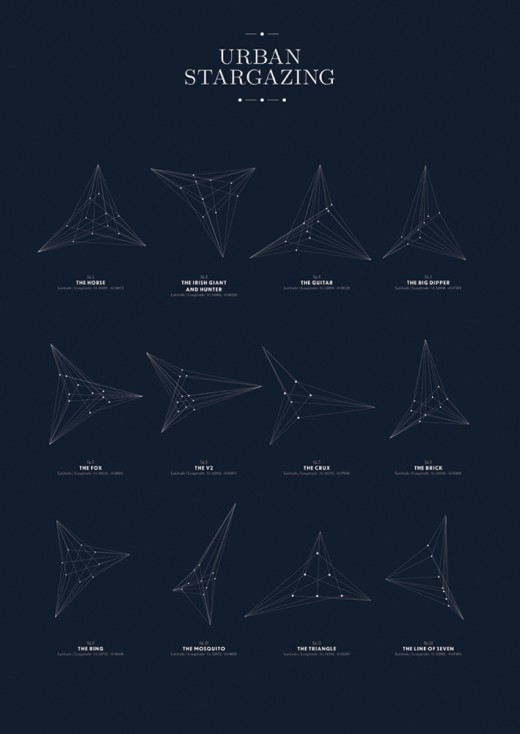 Here is a poster of the star groups and their respective mounting designs.