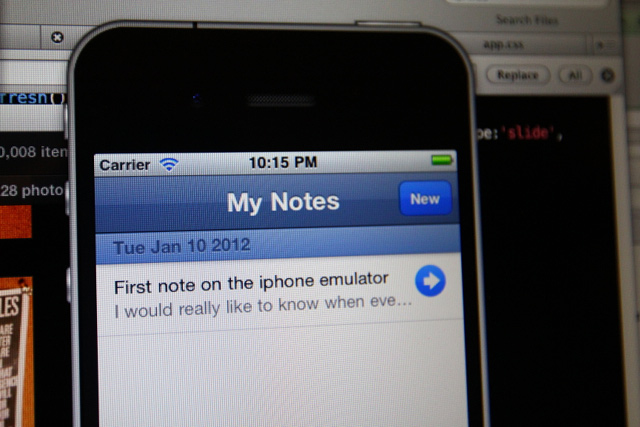 It's been a while since I've done one of these posts — a kind of summary of some of the things I've been working on. It seemed about time. I like posting as a sort of summary for myself, but maybe it's interesting for my dearest BCL colleagues to see what I've been up to as well.
One of the things that has been taking up a lot of brain space has been a project I began over a year ago developing some Windsor / city-exploration specific iPhone apps. After wrestling with Objective C for way too long, I've moved over to HTML5 and in particular using Sencha Touch as a base. My progress has increased a lot.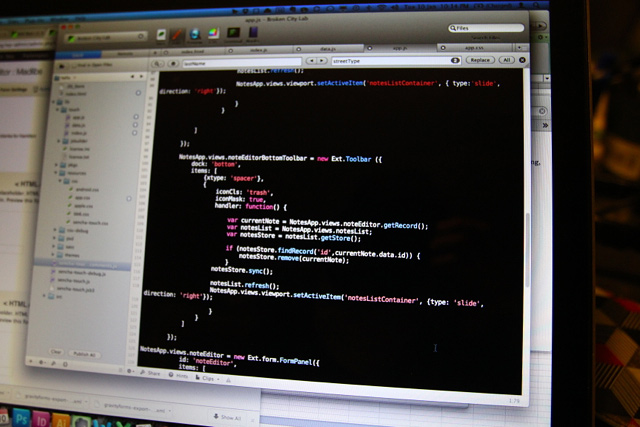 I'm comfortable with HTML, CSS, PHP, but I've somehow avoided picking up a firm grasp of javascript. Sencha Touch is a set of js libraries, or more specifically, from their website, "Sencha Touch is a mobile JavaScript framework for developing HTML5 web apps that look and feel native." I'm just following tutorials right now, but things are sinking in.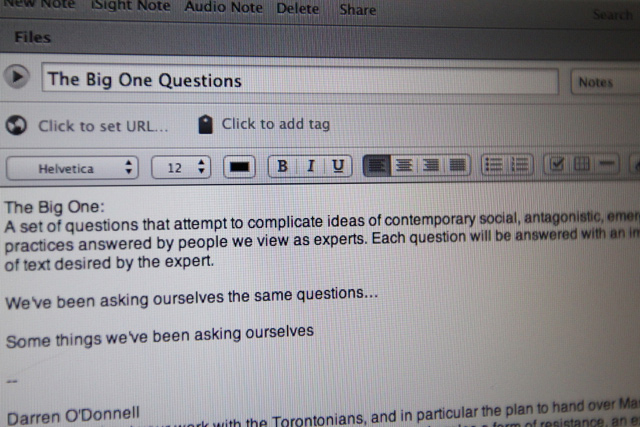 A project building off of something Josh started a little while back. Basically a set of questions for a list of people. I'm hoping to post the responses on here — I've asked for a photo and text as answers to the questions — and maybe turn it into some kind of short run publication.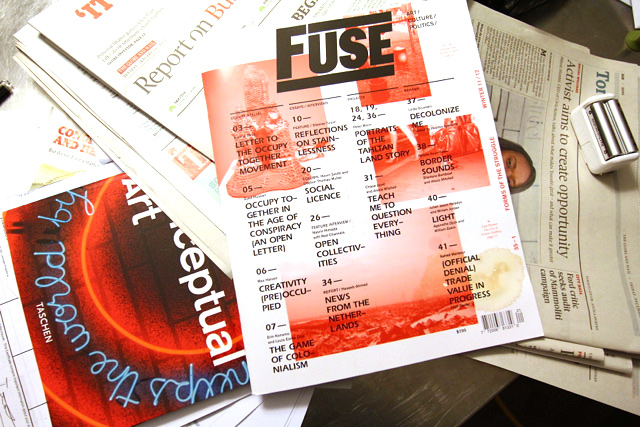 Awaiting my perusal, the latest copy of Fuse!!!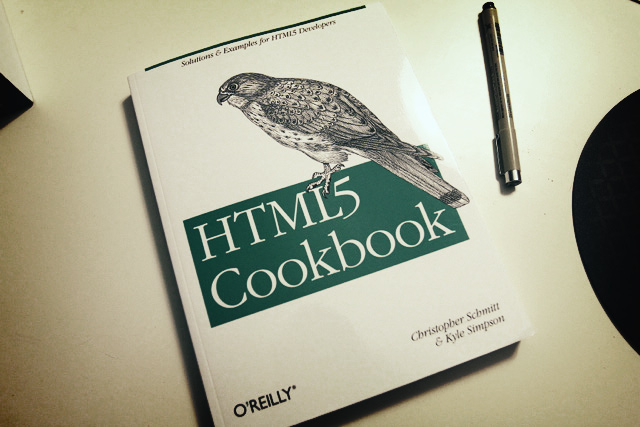 And, a trusty guide already, the HTML5 cookbook.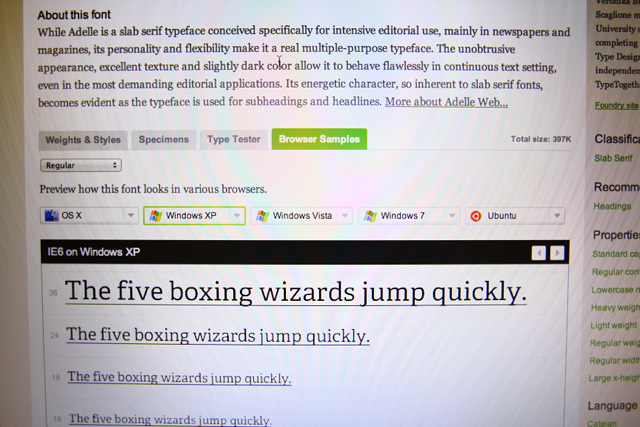 Also, as you may have noticed, I've been playing around with other webfonts. We're currently deploying Adobe Typekit, using Adelle and Museo-Slab.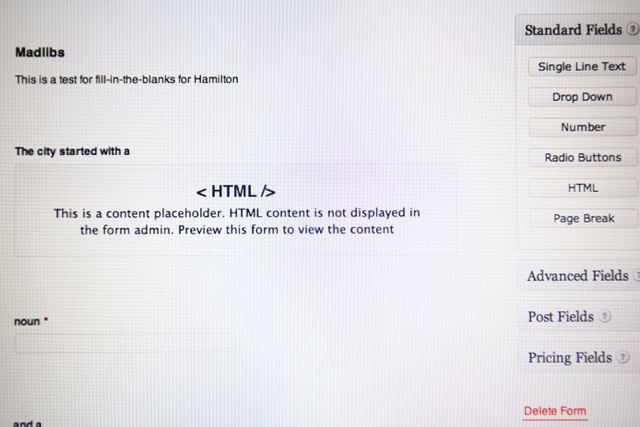 And, in preparation for some work we'll be doing for a project in Hamilton, I'm working with Gravity Forms and a tutorial for creating mad-lib style forms. Gravity Forms seems flexible, but there's some basic stuff that I haven't been able to get an answer for on the forums, specifically, an issue with the Reply To part of a contact form.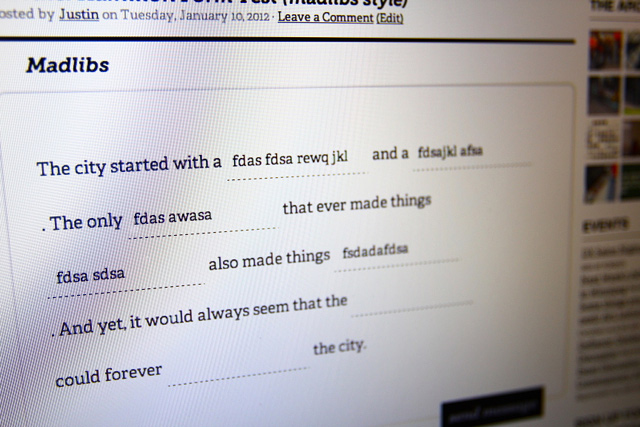 Basically, I'm try to get this effect. I'm thinking there's too many blanks above, but you get the idea.
A final shot of some mad code. I type things out from tutorials by hand then try to catch my own mistakes. It's kind of like a game, but then it's not actually fun when you can't find your own error.
Tomorrow, mid-week BCL work time! We've been meeting Fridays, taking minutes, prepping for a potentially incredibly busy year, etc., just in case there was any thought that we'd been taking it easy.