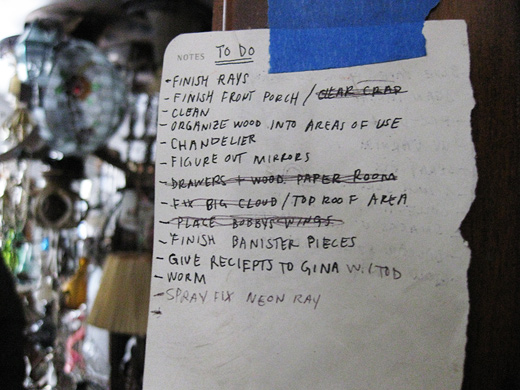 On Saturday, Eric, Danielle, and her sister, Jessica, and I headed over to the Power House neighbourhood walk in Detroit.
I'd been hoping to finally see this project in person, as it's been a little over two years since I first wrote about it here. I'd missed their residency at the DIA (saw the installation, but didn't get to see Mitch or Gina) and also missed them at MOCAD (but seeing their Neighborhood Machine on exhibition was very cool). So, to be able to get a tour and talk to Mitch about their project was really, really great.
Above, a to-do list from artist-in-residence, Monica Canilao, who plan to return to purchase the upper-half of this duplex.
Continue reading "Power House Walking Tour: Understanding the Incremental"