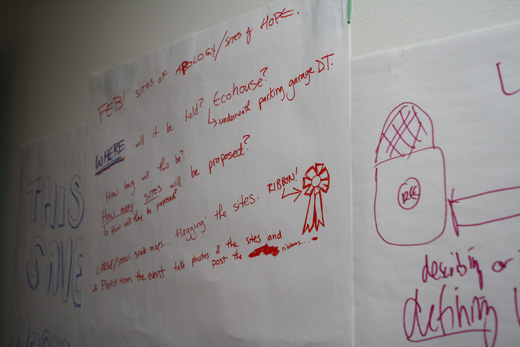 As we gear up for the first event of our Save the City project, Listen to the City, we're also planning ahead for the February event: Sites of Apology / Sites of Hope. Another Friday night at HQ trying our best to get as much work done as we could before heading out to the opening at the Art Gallery of Windsor.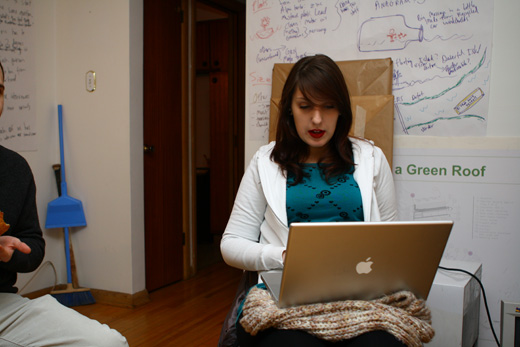 Our task list for the evening: figure out as many details as we could for Sites of Apology / Sites of Hope, finish the Open Engagement application, and some other things we never got around to…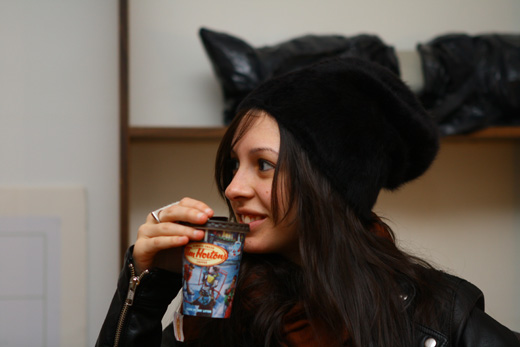 Danielle was also able to make it to the meeting, which was awesome, schedule conflicts are the worst.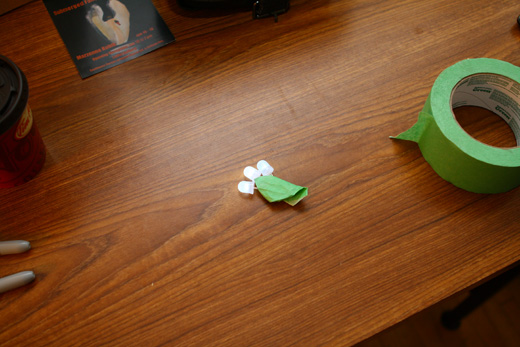 The LEDs and battery that survived many days in the freezer, still working.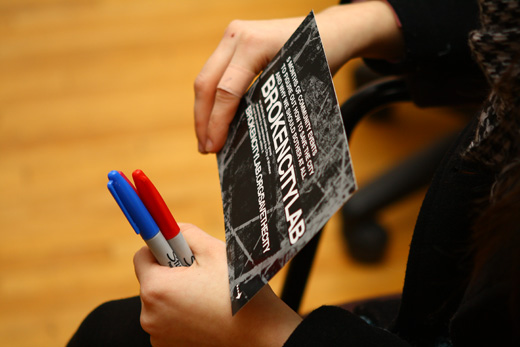 Rosina took notes for the Sites of Apology / Sites of Hope and also took some of our postcards to distribute.
Michelle looking over the Wave we made for SoA/SoH, realizing we had nothing planned.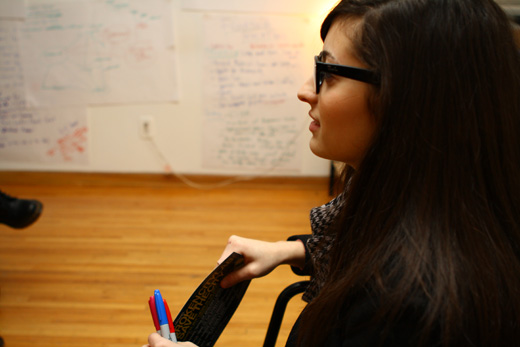 Rosina with new glasses.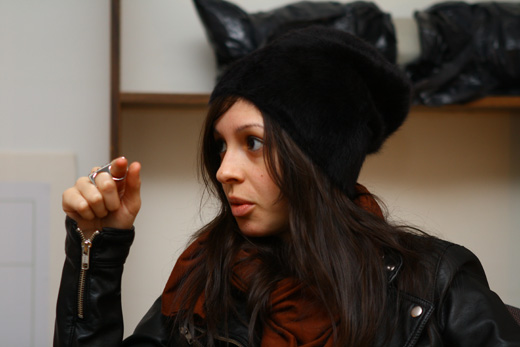 Danielle getting updated on what we've been doing lately.
Michelle shows Danielle some of the notes from past meetings.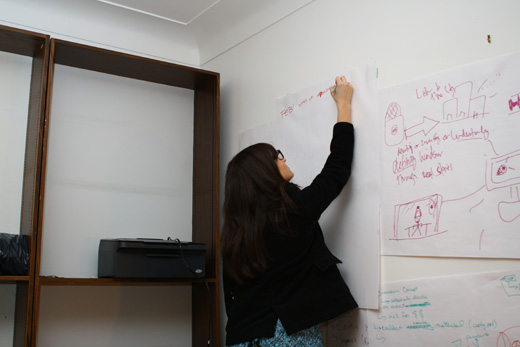 Rosina starts noting some basic questions and ideas…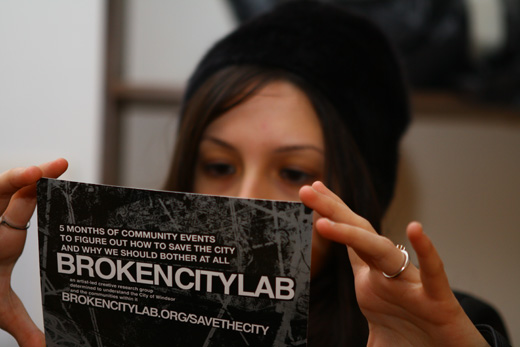 Danielle approves of the postcard!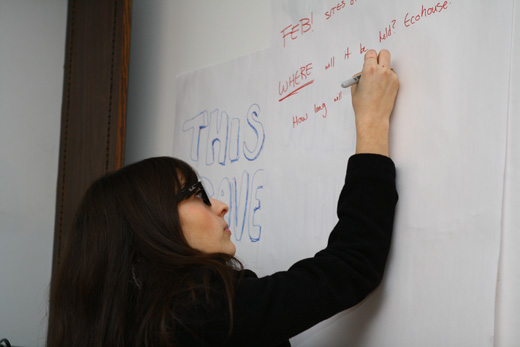 Big questions for SoA/SoH: Where??????? When?????? We're hoping to get into the old downtown space again for this event, which means a phone call to the city on Monday.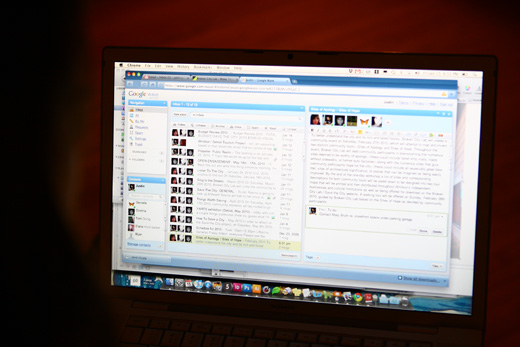 Michelle simultaneously takes some notes on the Wave.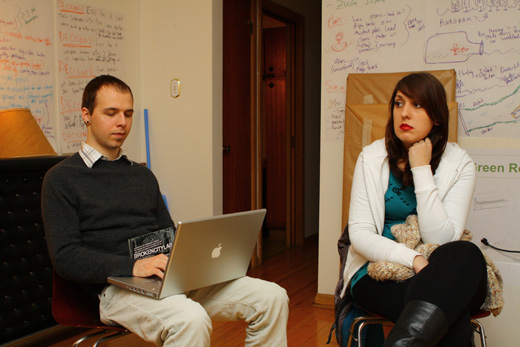 And then Josh takes over.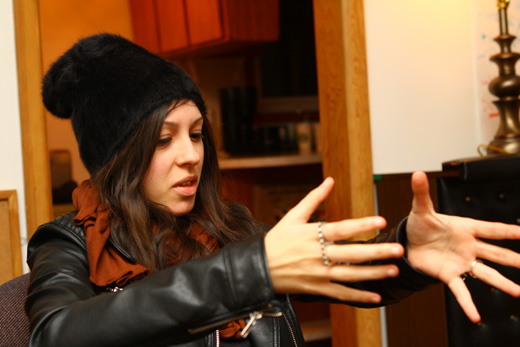 Danielle talks about how best to run an event where we need a lot of participation in a short amount of time. How do you work with group dynamics when you need something fairly specific?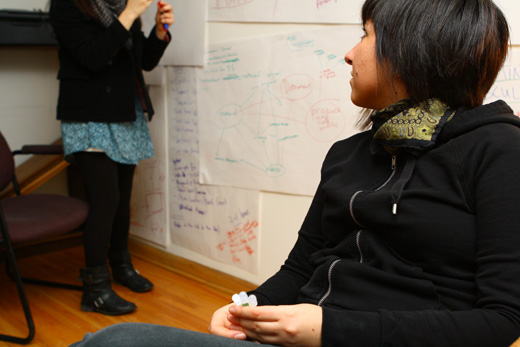 Cristina taking care of those once-frozen LEDs, while Rosina takes some more notes.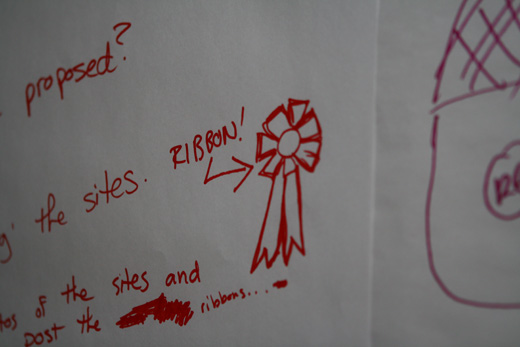 The most exciting decision of the night — we're going to get a bunch of ribbons made up, and not just like those 1st place ribbons, but big county-fair style.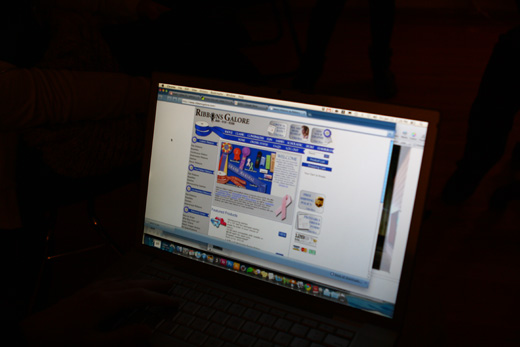 Ribbons Galore.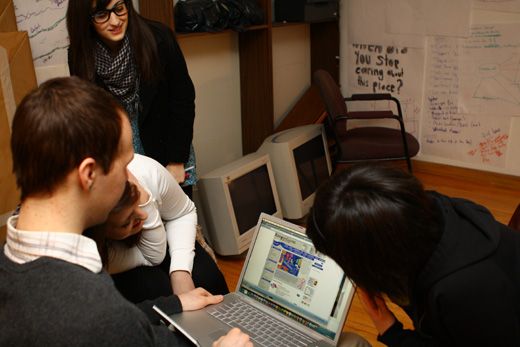 Finding the perfect ribbon is expensive.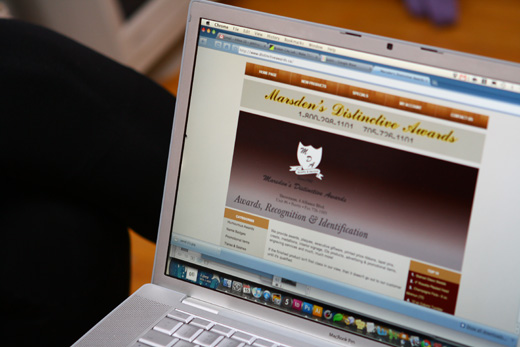 Canada's selection isn't quite as good as the US's Ribbons Galore.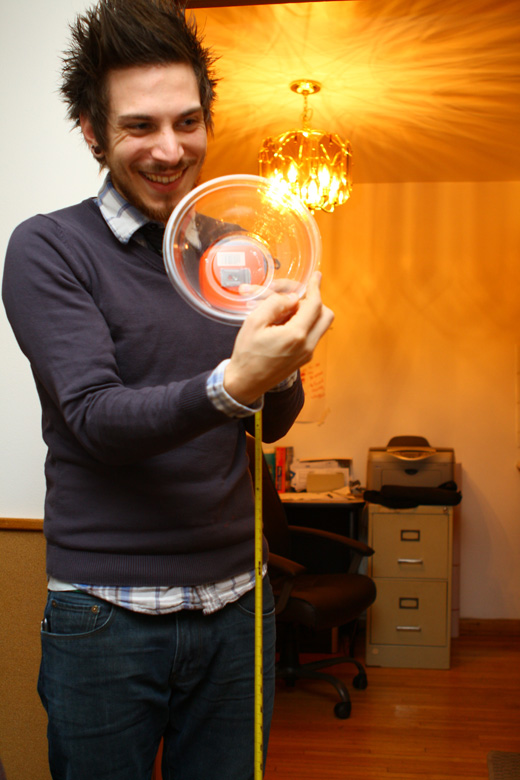 I attempted to give everyone an idea of the size of one the ribbons we were looking at (10″ diameter button with 24″ ribbons, probably too big) — the larger ones seem to be $15 or $20 or $30 — way beyond our budget when we want to get so many made.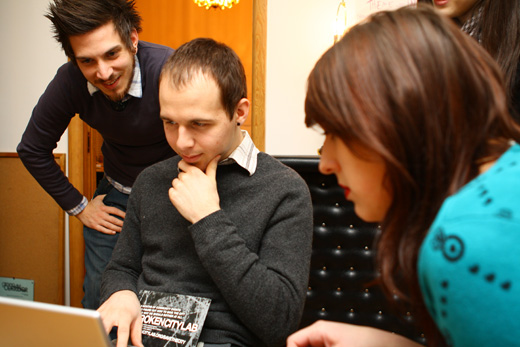 Trying to figure out our best option, Josh is going to look into this further.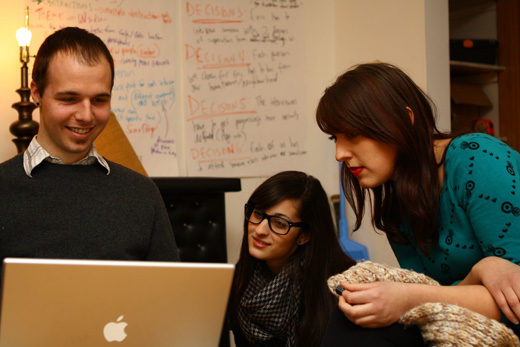 Josh, Rosina, and Michelle consider other ribbon options.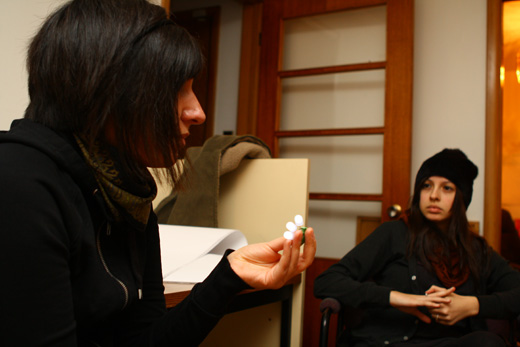 Cristina starting to discuss our proposal for Open Engagement, which we did submit by the deadline, but it felt like it got away from us a little bit, however, our fingers are crossed!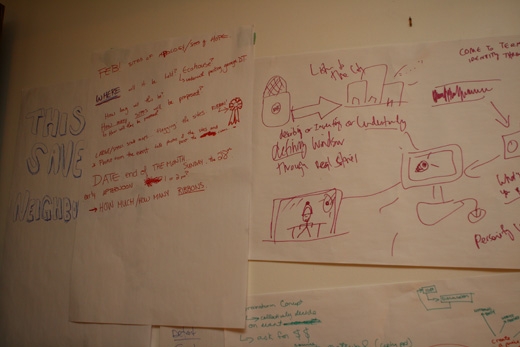 Rosina's notes amongst past work…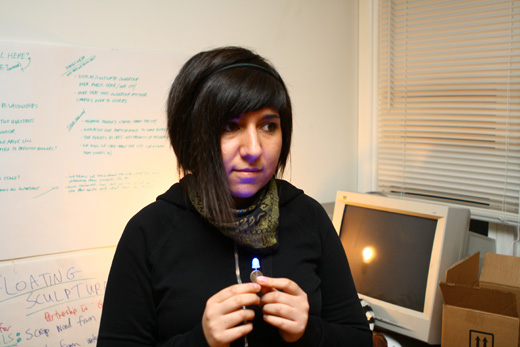 Cristina holding an LED with a still strong battery. She'll be looking into doing some more experiments over the next week or so.
January 24th – 8pm at PHOG — you'll be there, right? We want to hear your stories about this city!!!!
Broken City Lab: Save the City is generously supported by the Ontario Arts Council.