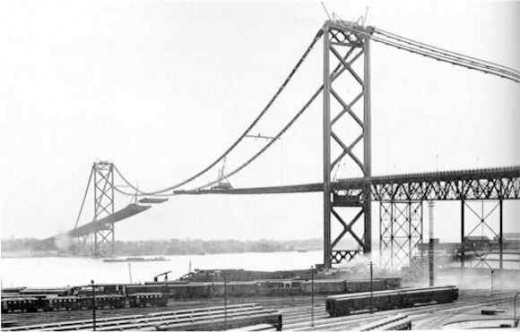 Y'all know i love the bridge. The damn thing is tattooed on my back. So, I google searched Ambassador Bridge, and found it's official website!
The history section of this website is pretty interesting but i think the photo section is lacking extremely.
Everyone takes pictures of the bridge! There has to be more historical ones lying around the city as well as new ones.
If you have some, send them to skip@canadiantransit.com with the subject "more bridge photos for your Ambassador Bridge website."