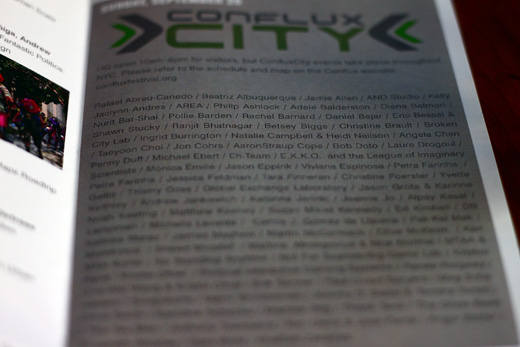 We're in New York for Conflux 2009 and we're participating as part of Conflux City! We spent the first day catching up on some sleep, then venturing out into the city and touching base at Conflux HQ. There were a number of presentations we wanted to see, all of which helped us to start articulating some bigger questions we've been having about our own practice lately.
We're scrambling right now to finish up our prep for our Algorithmic Subway Adventure at noon today (Sunday), so more details in the next posts later.
In Detroit Metro Airport around 5am on Friday.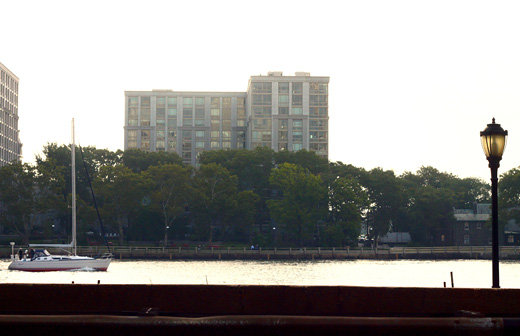 Arriving in New York.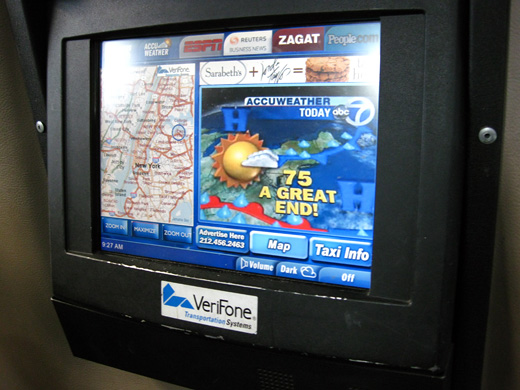 The weird TV in the cab.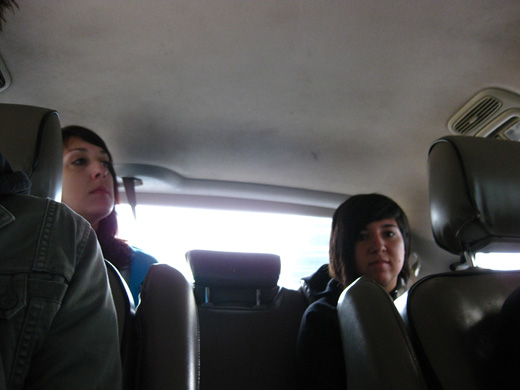 Michelle and Cristina in the back.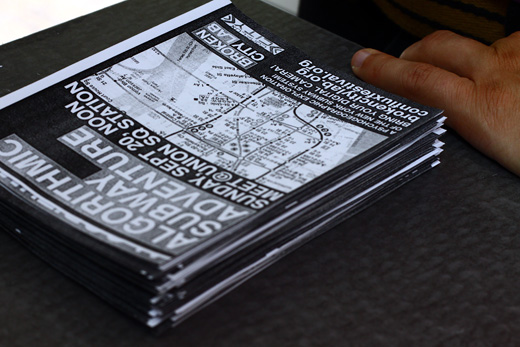 First order of business after checking in at our hotel—making the flyers for our algorithmic subway adventure!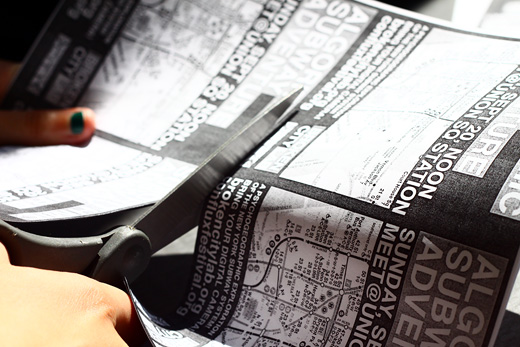 Kinko's is cheap and easy.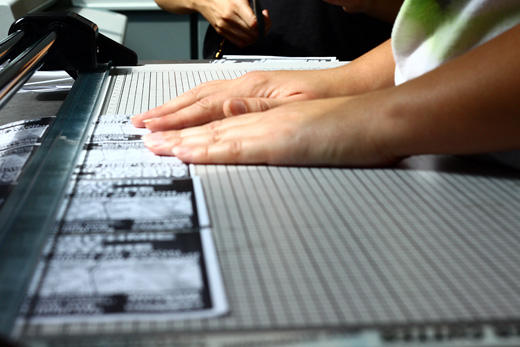 Michelle worked at the paper cutter.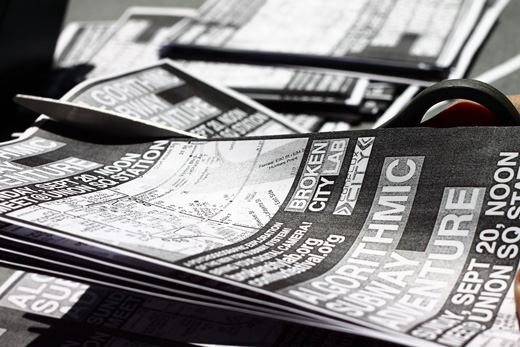 Danielle cut flyers with scissors.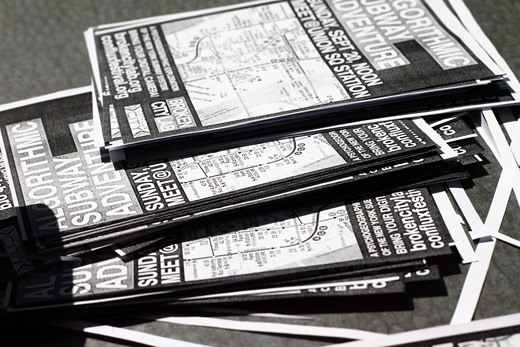 The flyers cut up.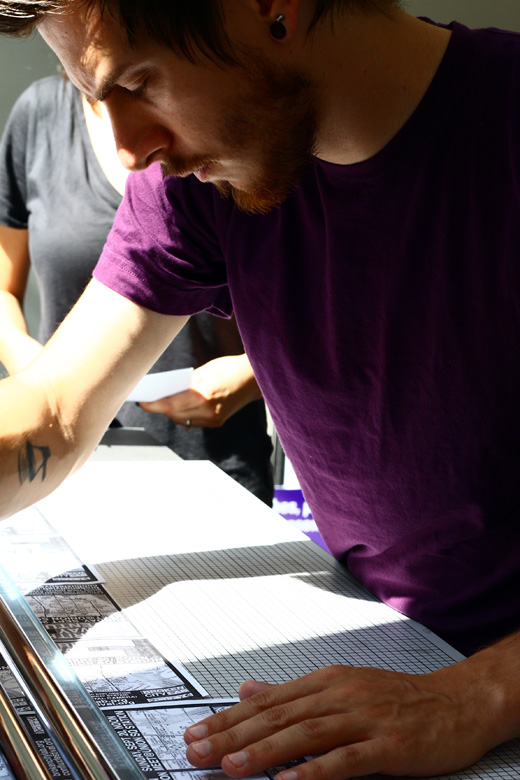 Justin tried his luck with the paper cutter.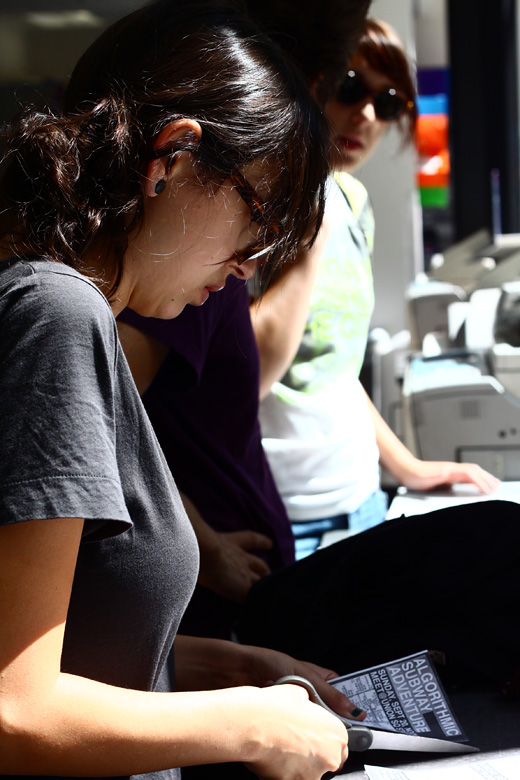 Danielle cutting flyers.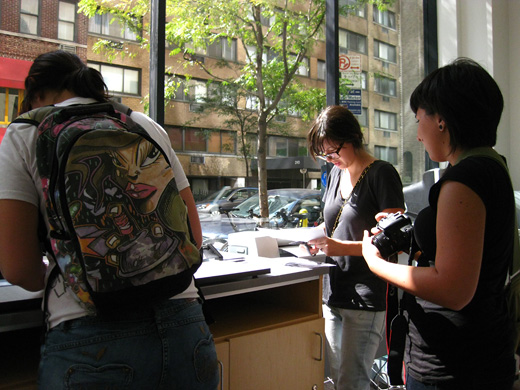 Michelle, Cristina, and Danielle at Kinkos.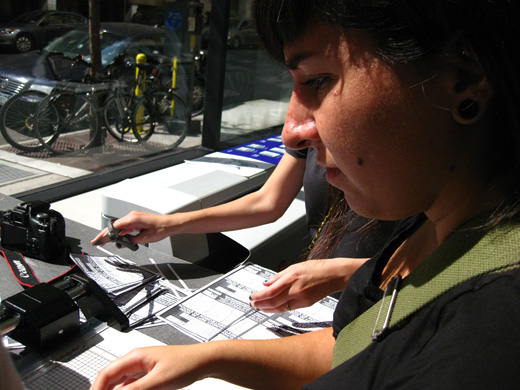 Cristina working at the paper cutter.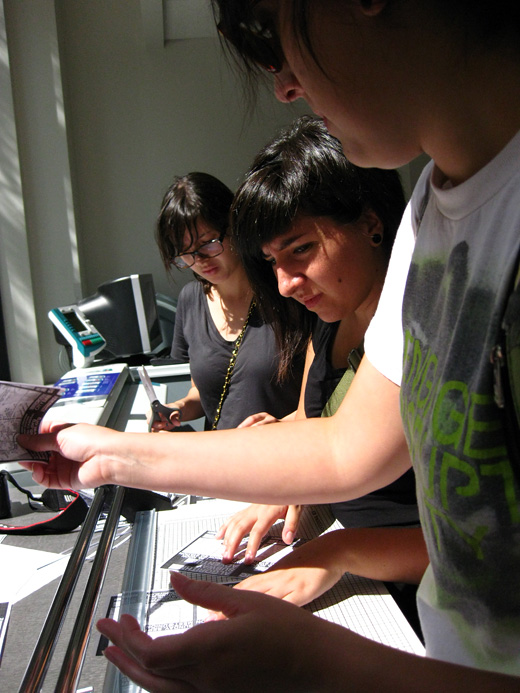 Michelle, Cristina, and Danielle working on the flyers.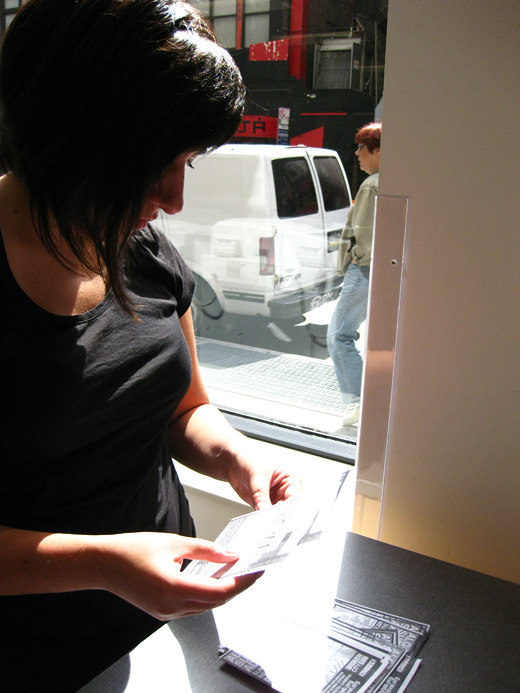 Cristina making neat piles of flyers.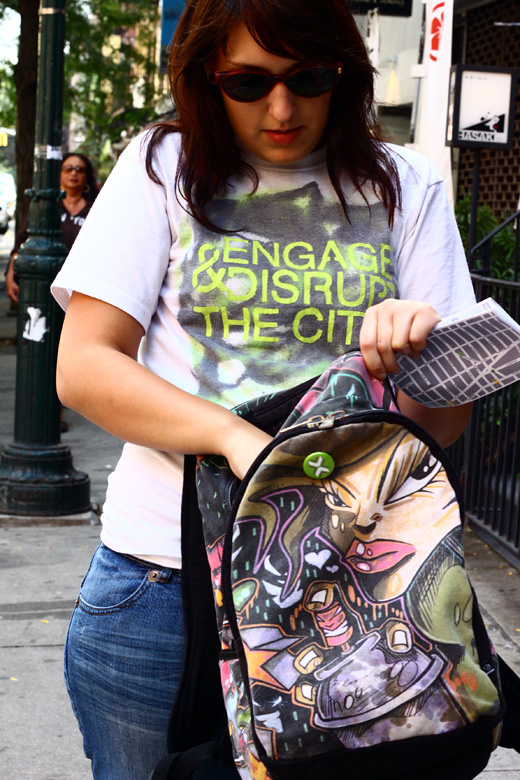 Michelle searching through her bag for some stickers.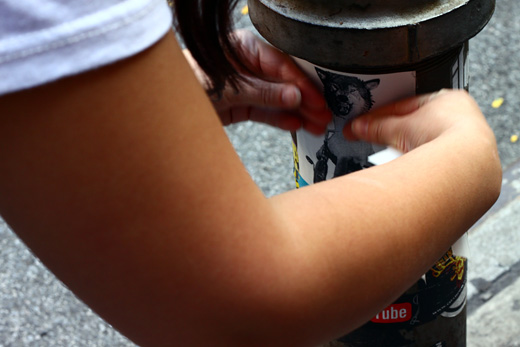 Michelle in application.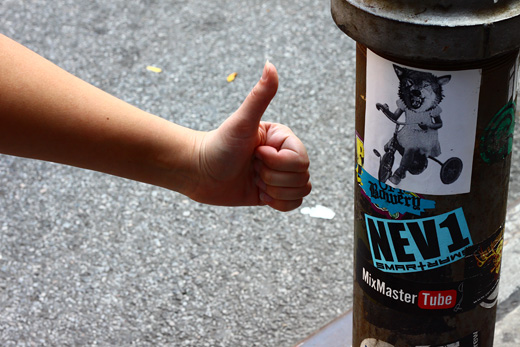 Michelle giving her sticker the thumbs up.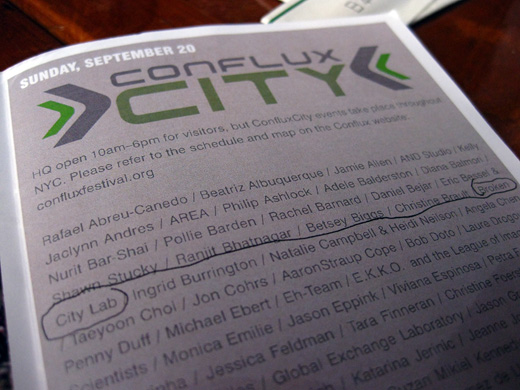 Broken City Lab in the Conflux brochure.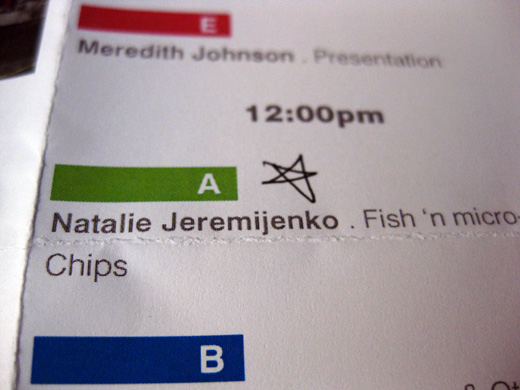 Natalie Jeremijenko was on our list of must-sees, she gave a presentation on her recent work (more on this in our next post).
After checking out the Conflux headquarters, we headed to a sushi restaurant for lunch.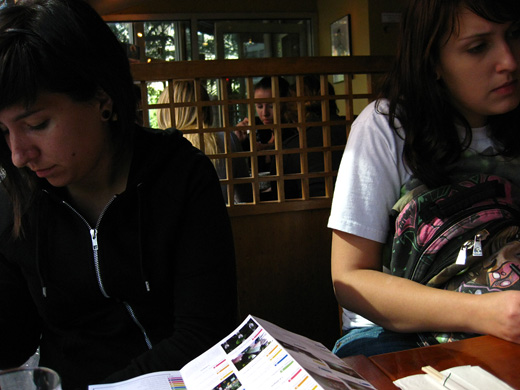 Cristina and Michelle  checking out the Conflux itinerary.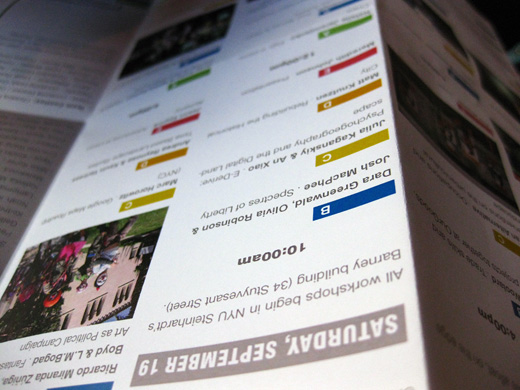 Excited for Saturday's events!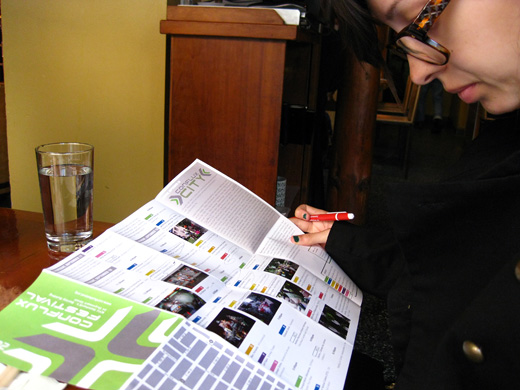 Danielle also looking through the conflux itinerary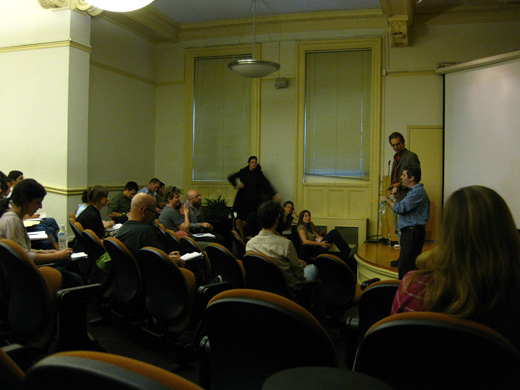 College of Tactical Culture presentation, we only caught the tail-end of this one, but there was some really good discussion that came out of it.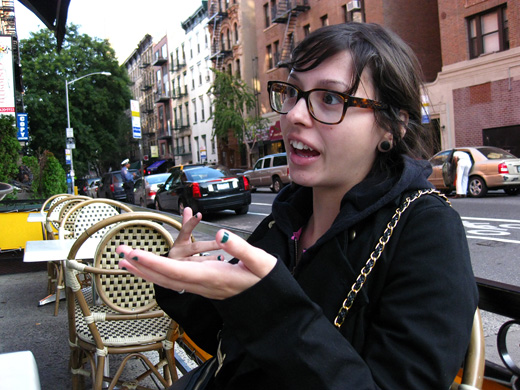 Daniele discussing what we just learned at the festival.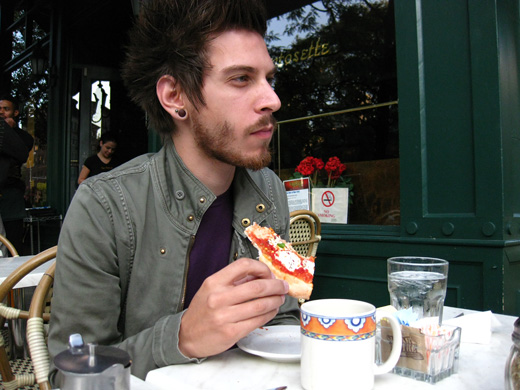 Justin eating pizza at a Cafe.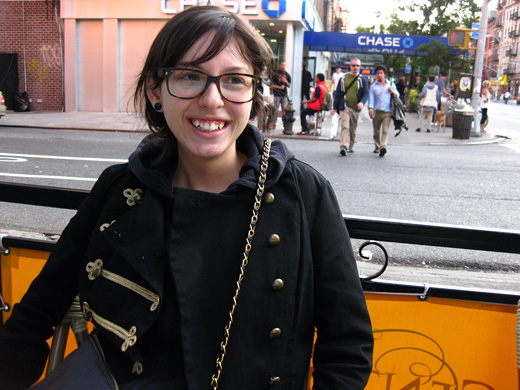 Danielle being her happy self.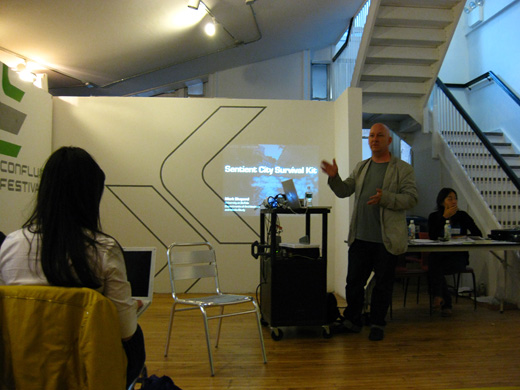 Mark Shepard's Sentient City Survival Kit presentation.
It was a really great first day, we were exhausted, we learned about some interesting new work, and had a lot of excellent conversations. We'll be posting more about Day 2 and Day 3 by midweek, with more details.