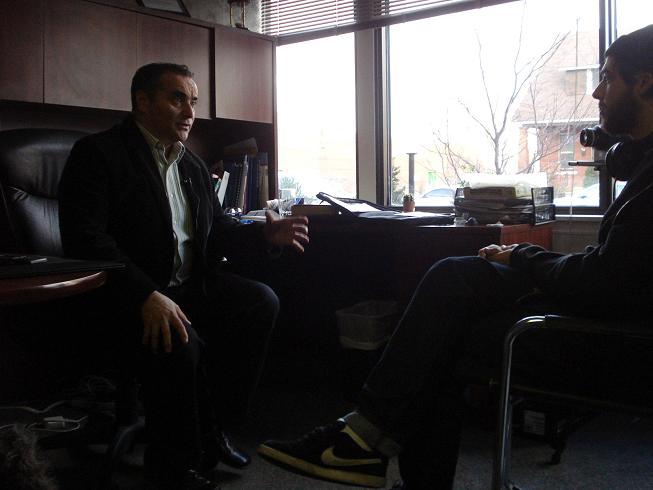 Yesterday, Eric Boucher met with my uncle, Lou Tortola, to interview him for his Micro Residency.  Lou immigrated to Windsor from Italy in the seventies, when he was about ten or eleven, and is now a successful entrepreneur, established writer, and CEO of eliquidMEDIA.  Over some espresso and biscotti, he talked with Eric about his first impressions of Windsor and Detroit as a child, and gave his perspective on the cultural aspects of the city. Because his line of work allows him to travel frequently to all sorts of places, he also discussed cities with similar qualities as Windsor and the lack of enthusiasm for home-grown talent.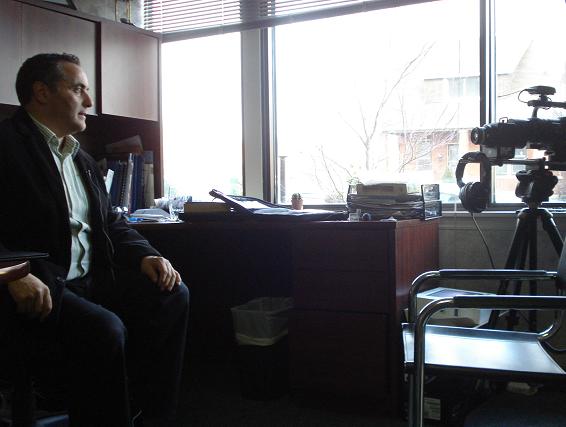 Eric shot my uncle in his office on Goyeau. The large windows proved to be great lighting even as the sunlight was slowly diminishing.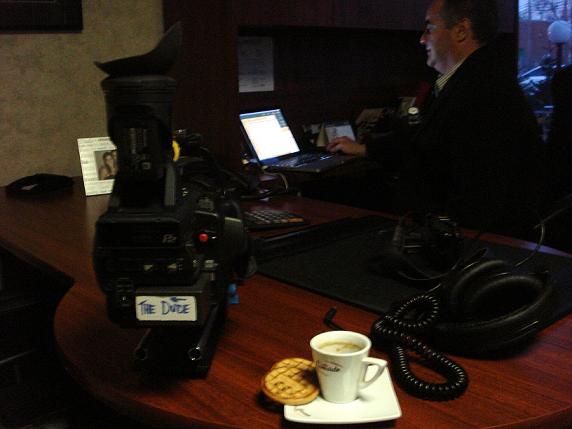 Afterwards, my uncle previewed a short sample of his novel which was recently recorded as an audiobook.