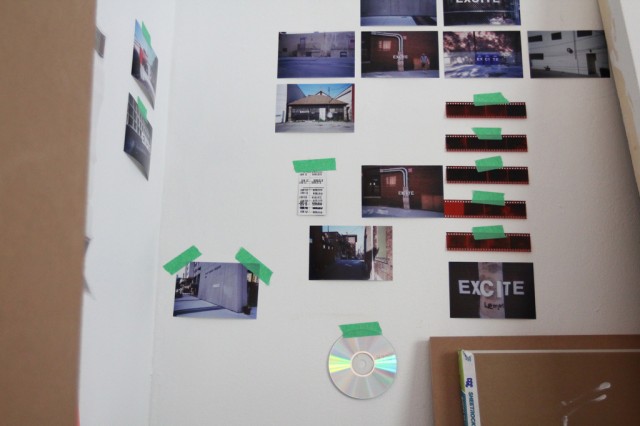 As we continue to paint the letters, we're now moving onto some exhibition design for the launch of the Letter Library.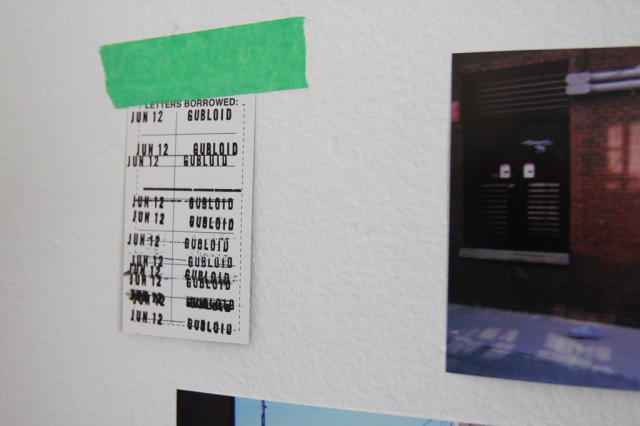 Really preliminary ideas here … but the gist of it is around wanting the work to feel open…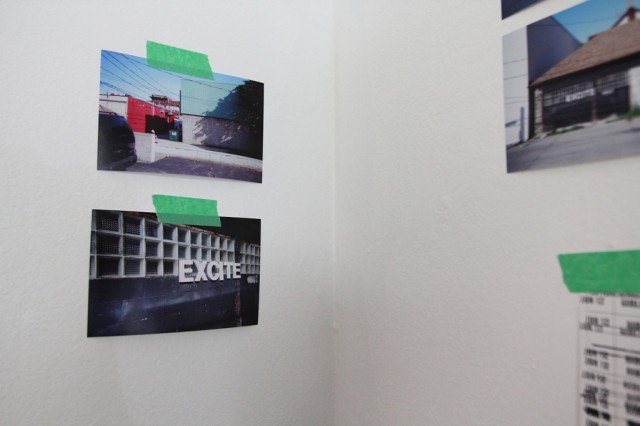 Not sure that we'll go with tape on top of the photos like this.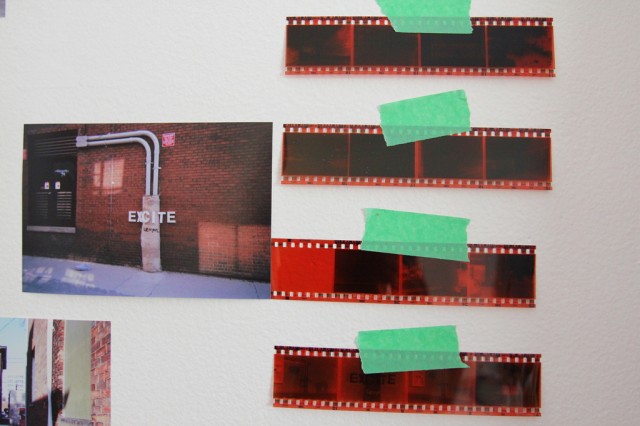 4×6 photos and corresponding negatives.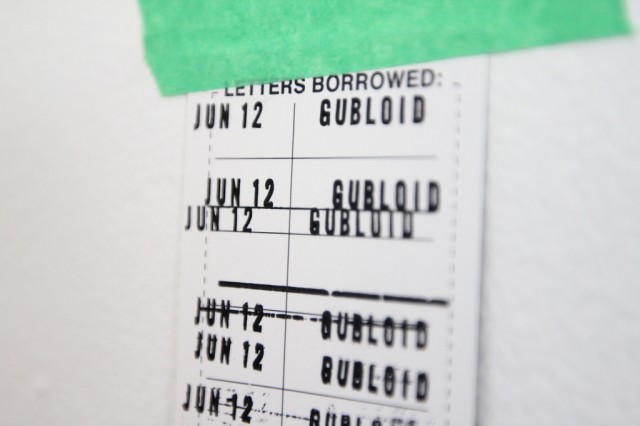 Lovely test stamp.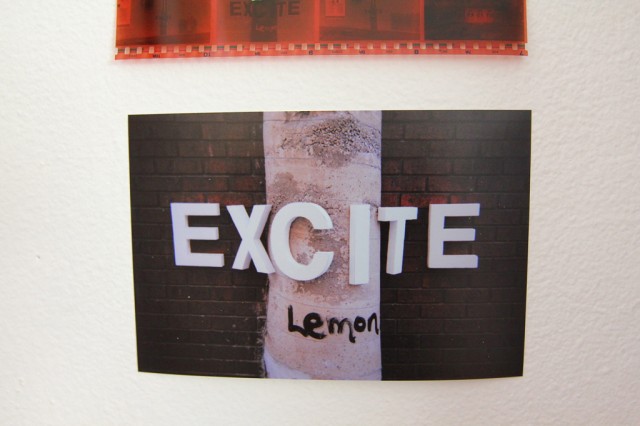 Call and response.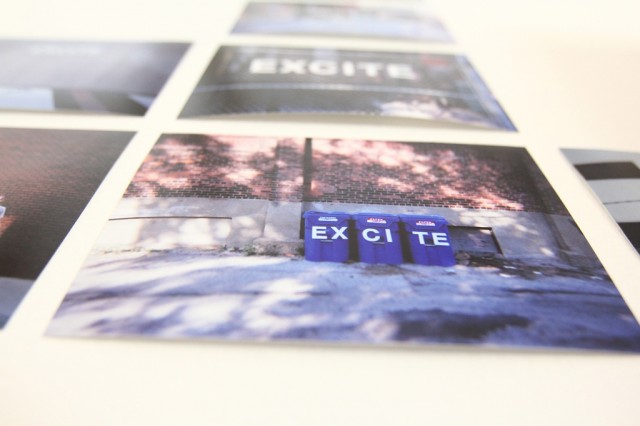 Excite, grid.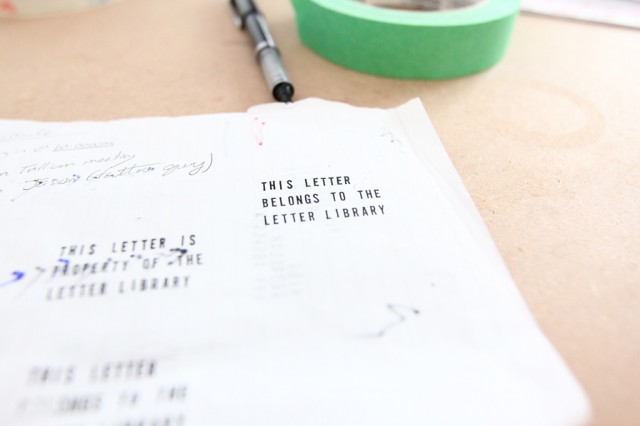 A proposed stamp for the backs of the letters.
Hiba and Sara are still at the space, I'm heading back later this evening. Huge shout-out to Kiki for kicking ass alongside Kevin today, painting white styrofoam white.
More tomorrow.