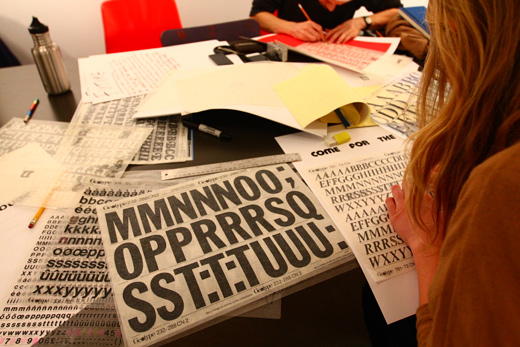 Arriving in Winnipeg late Sunday night, we were met with our first taste of winter for the year. It seemed like the right introduction to Winnipeg. This residency and exhibition is all about exploring the narratives that are (and are not) circulated about the city of Winnipeg, and perhaps any story of Winnipeg should indeed begin with the winter.
Suzie from Martha Street Studio picked us up at the airport and gave us a quick driving tour before we settled in at MAWA's apartment. Monday morning, we headed in to Martha Street Studio and got started right away sorting through the materials and work spaces available to us.
Among many things, we also got (re)acquainted with silk screening, which is now officially one of our favourite things to do.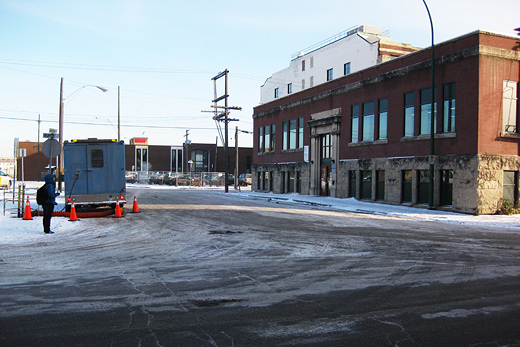 Martha Street Studio, around 10am on Monday morning. It's cold. Breakfast at a cafe attached to city hall and then our first encounter with the incredible building that houses Martha Street Studio. They purchased the building when property values were depressed, but they've transformed the space into an amazing mix of gallery, workshop, and office space.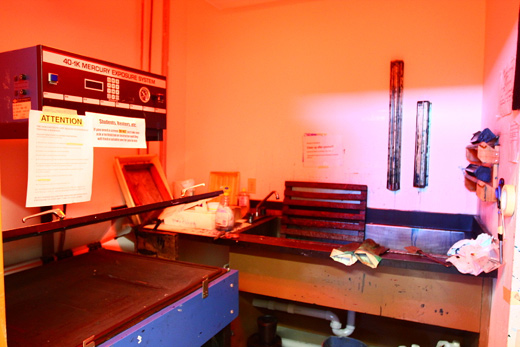 Quick tour of the facilities by the excellent technicians Andrew and Drex. The dark room to shoot screens.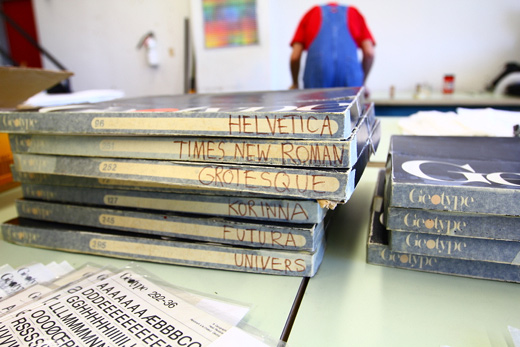 Also, uncovered for our use, piles of Letraset.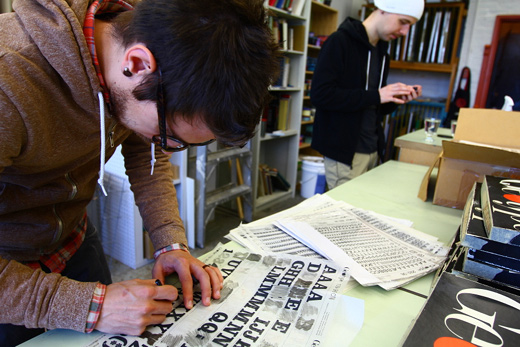 Of course, we immediately start playing.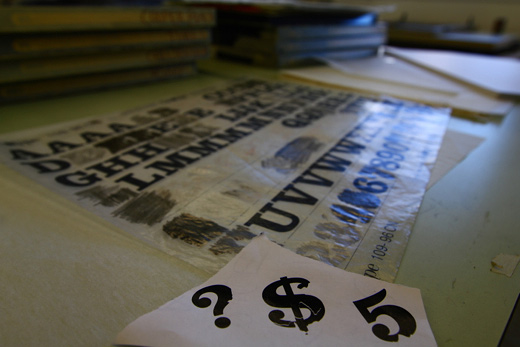 The Letraset was used for creating the screens in the past.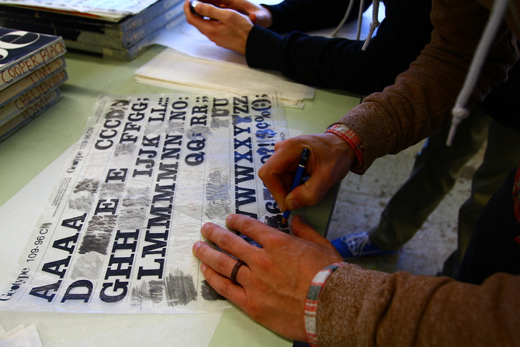 They've long since sat in storage.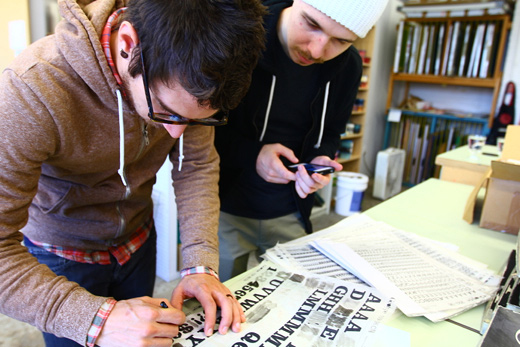 Some order sheets in the boxes have the year 1982 on them.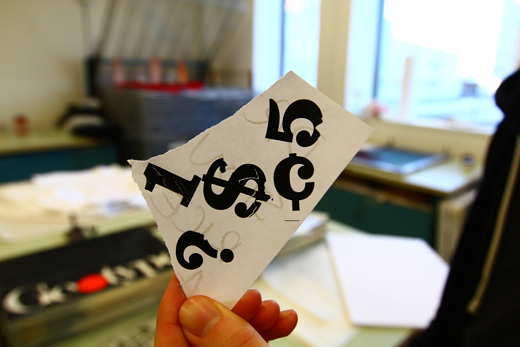 But, they're the perfect thing for our workshops we're running as part of our residency.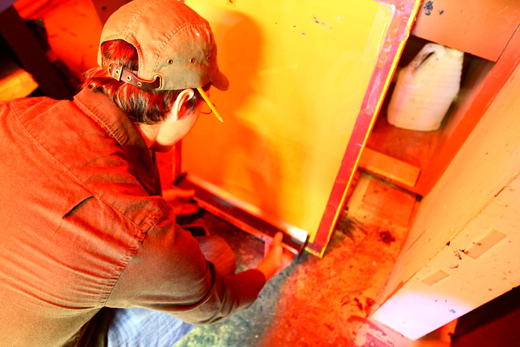 A short break to do the basics of silkscrening. Drex shows us how to spread the photo emulsion onto a screen.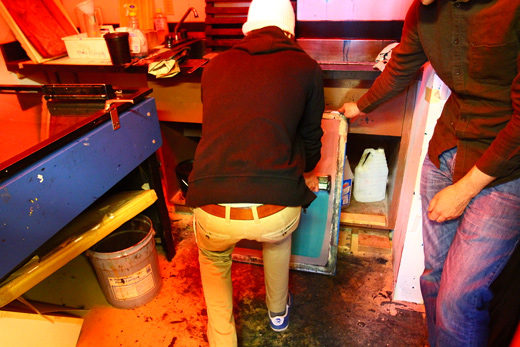 Josh takes a stab at it too. No big surprise, he's a natural.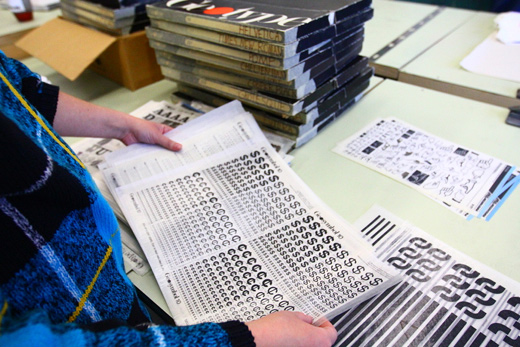 Back to the Letraset, we start to organize the useable sets from the ones better left alone.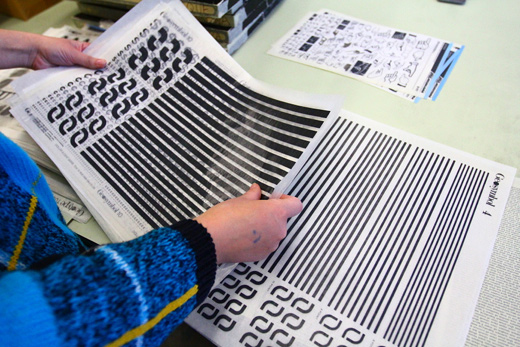 On top of letter sets there's a lot of extra characters, lines, glyphs, etc.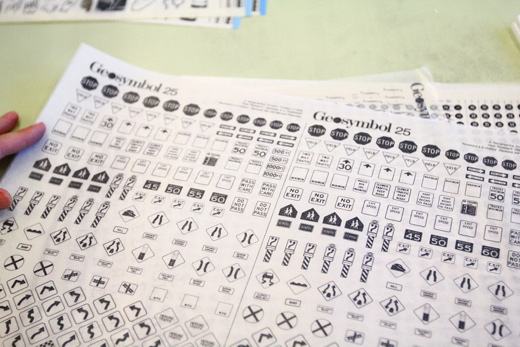 Oh, and road signs.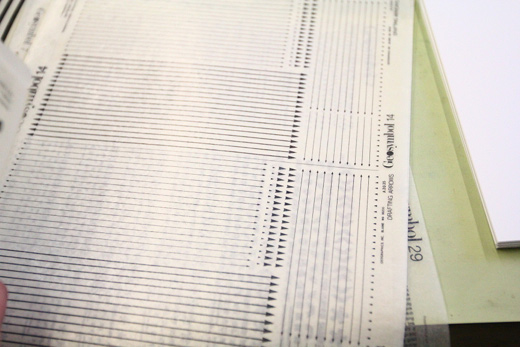 And arrows.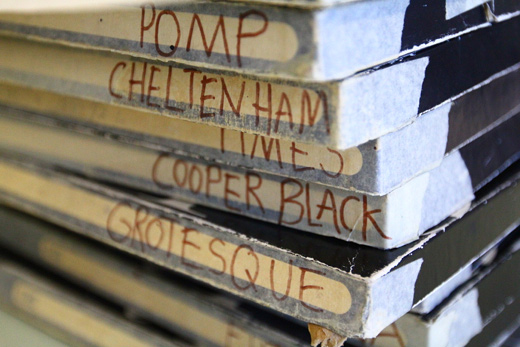 Some of the fonts we're going with.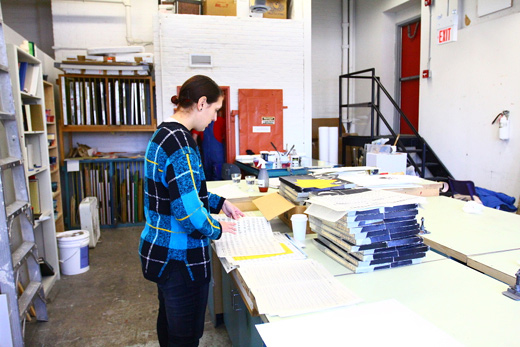 Michelle sorting Letrasets.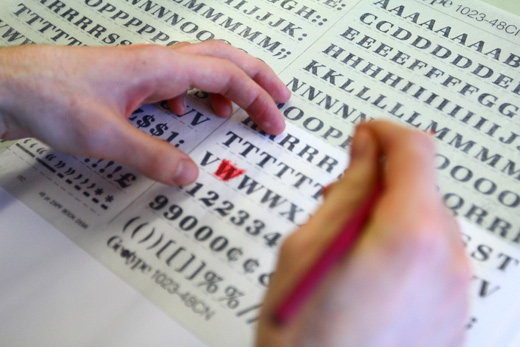 Josh jumps in with starting a poster in preparation for our workshop demo.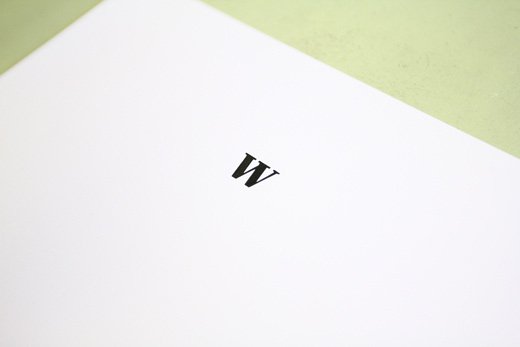 The letter W in Letraset.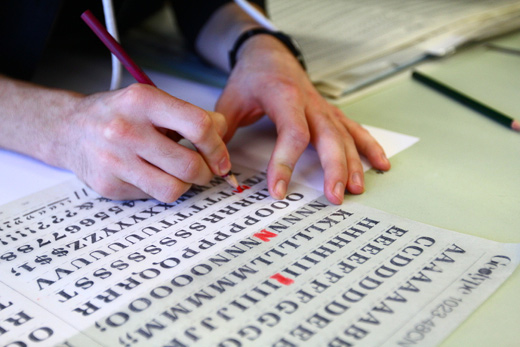 Guess what Josh is writing…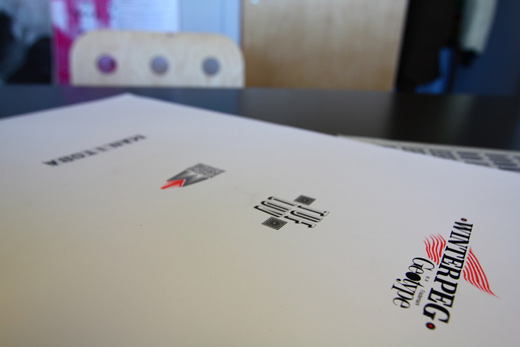 Yes, you guessed it, Winterpeg.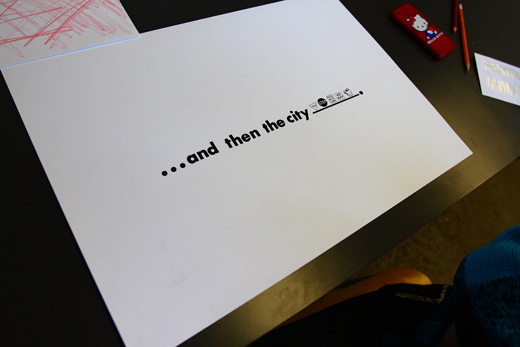 Michelle's play with road signs.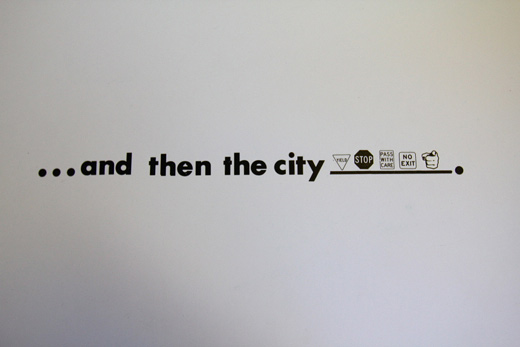 …and then the city yelded, stopped, passed with care, left no exits and point fingers.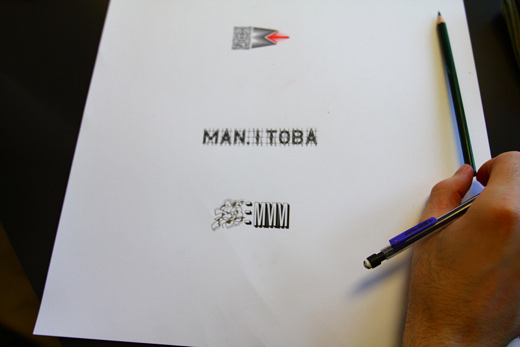 Some more tests by Josh.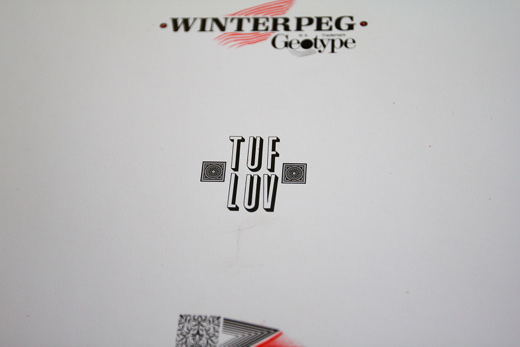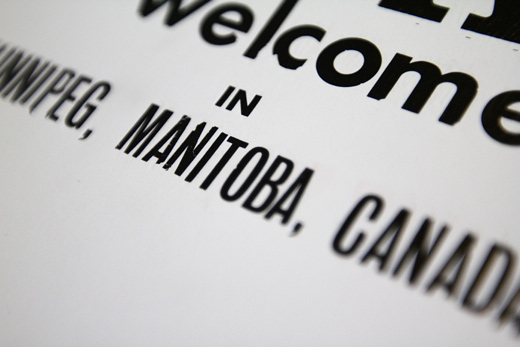 Details of my "heavy hand" technique on Letraset.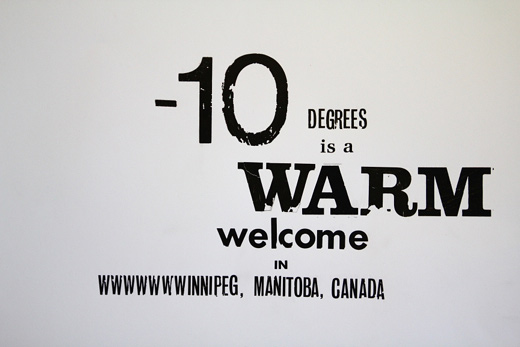 Reflections on Sunday night's arrival.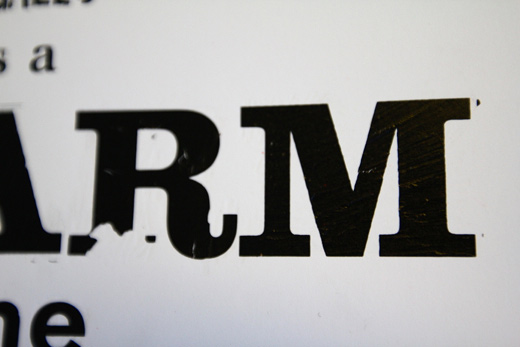 There's a lot of control with the Letraset when you get used to it, above, while accidental, the wear on the letters alongside some deep textures from rubbing the pencil too hard.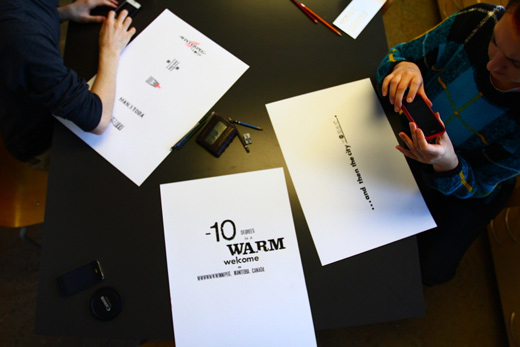 The posters we did as tests, while we each document them.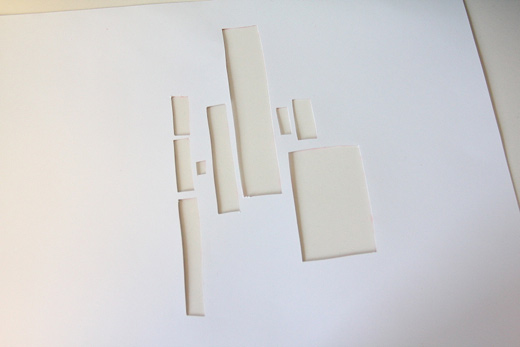 We knew that we wanted to introduce some colour, while maintaining some of the cut-out look that we've used for the "…and then the city" project that we've done elsewhere. So, I started to play with cutting out windows from a second piece of cardstock to layover the texts.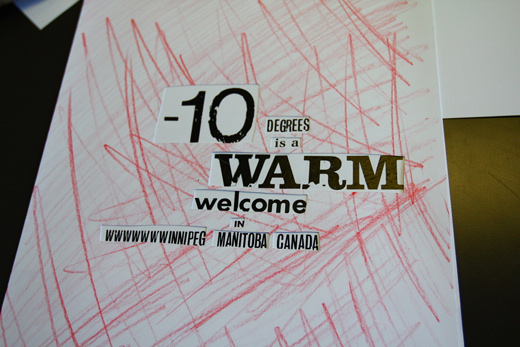 While a poor example with pencil crayon, it was enough to convince us to move ahead in this direction, which would mean screening a bunch of blank posters to later cut out.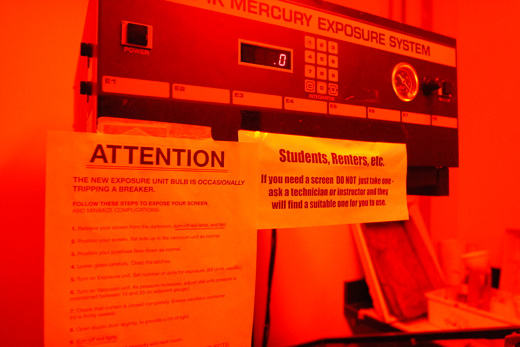 So, back to the exposure dark room with this crazy exposure machine.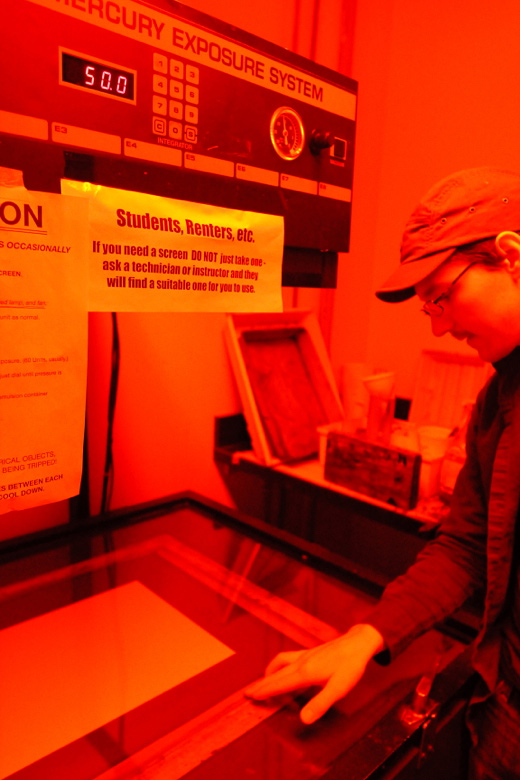 Drex explaining the machine — its exposure is measured in units of an amount of light.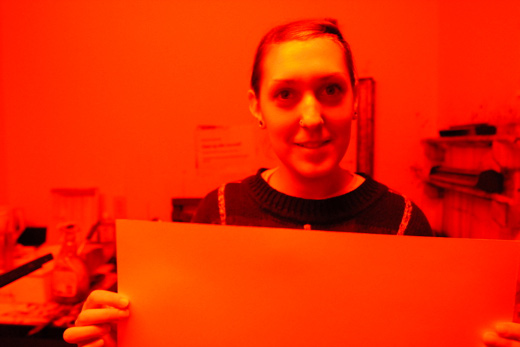 Michelle holding the card that would act as the shape we'd be exposing onto the screen.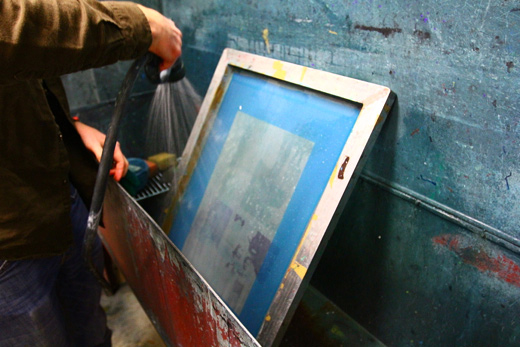 After exposure, Drex washes out the screen.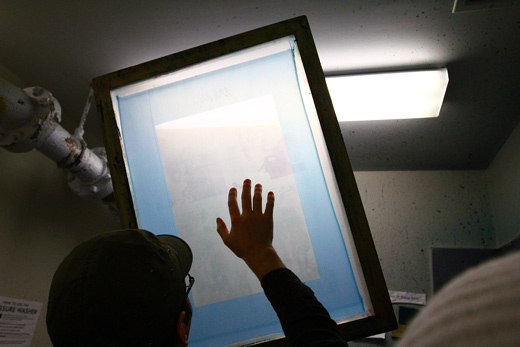 Drex examining the screen to look for any possible clogs.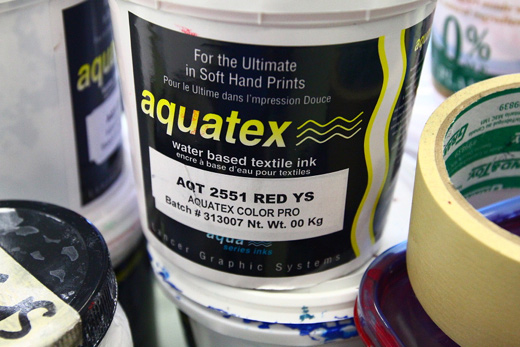 Then, back up stairs to start picking out some inks.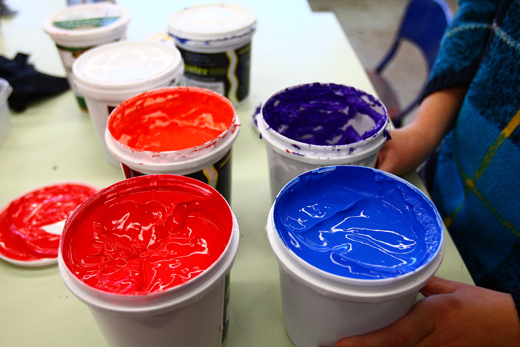 Some of our possible colour choices.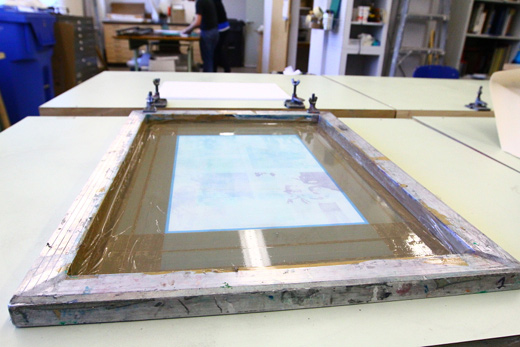 The screen taped and prepped.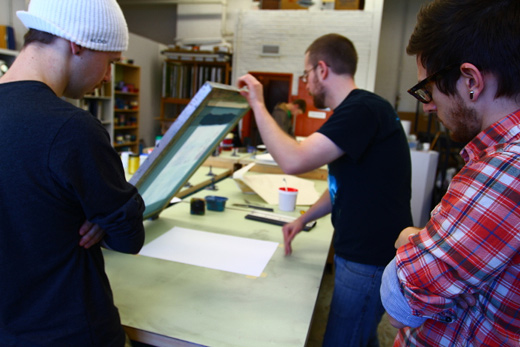 Andrew shows us how to setup registration marks.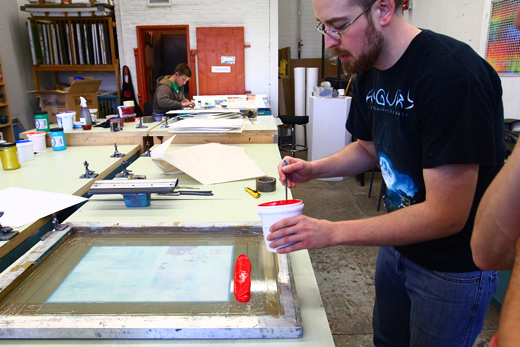 And then begins with a demo of silk screening.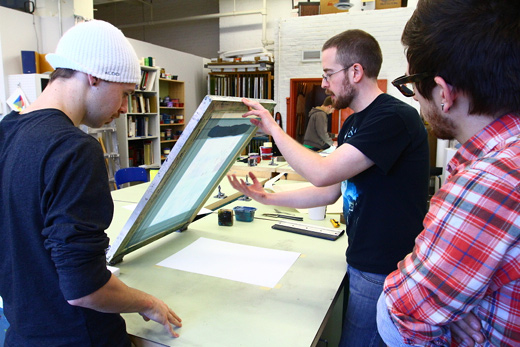 Andrew explaining the need to flood the screen after each print.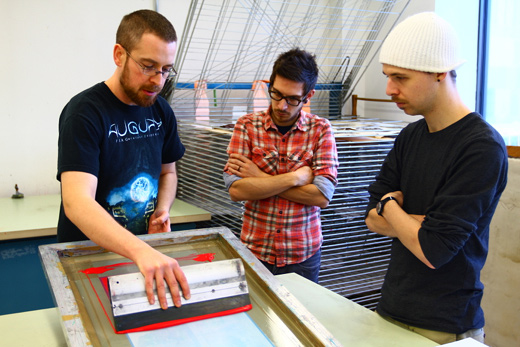 Flooding the screen.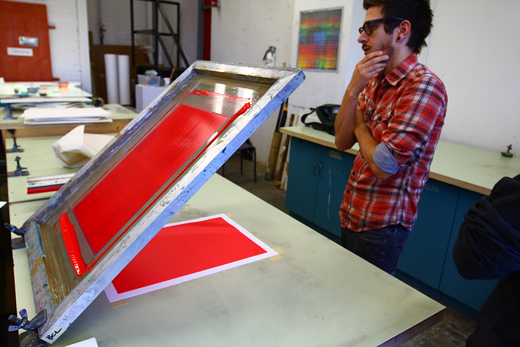 Our first poster printed.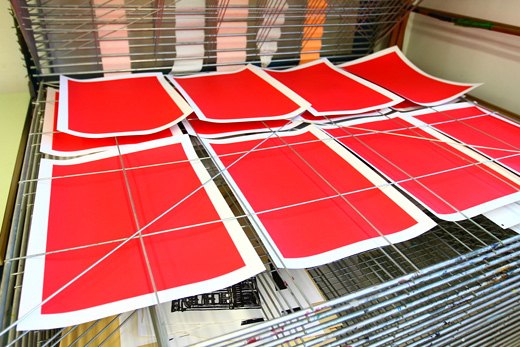 We decided to do 12 of each colour — we're aiming for somewhere around 50-60 posters for the exhibition.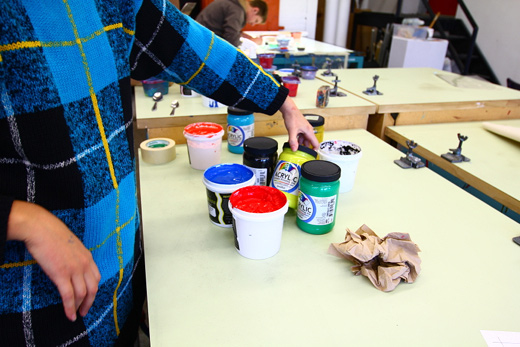 Further colour selection.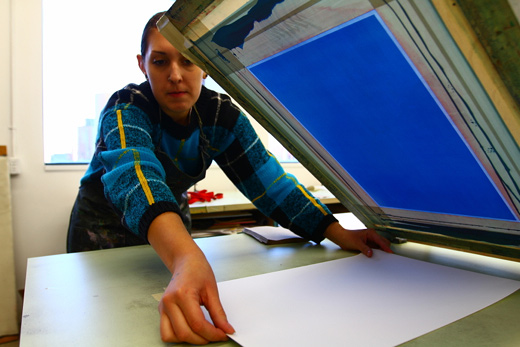 Moving onto blue, we got into a good rhythm with Michelle placing each piece of paper along the registration marks and Josh and I trading off on printing.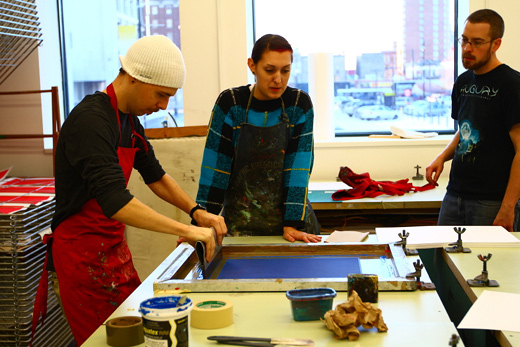 Josh screening blue.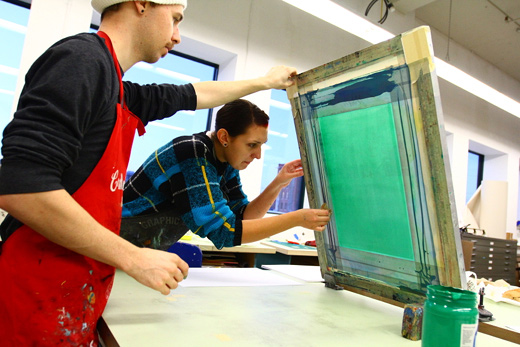 Then green.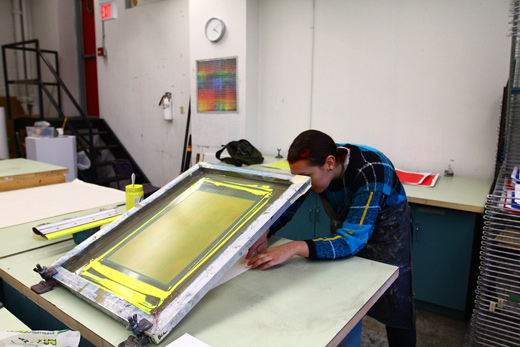 Then yellow.
We worked pretty much until about 5:30, with our workshop set to start at 6pm. Above, the poster for our workshop.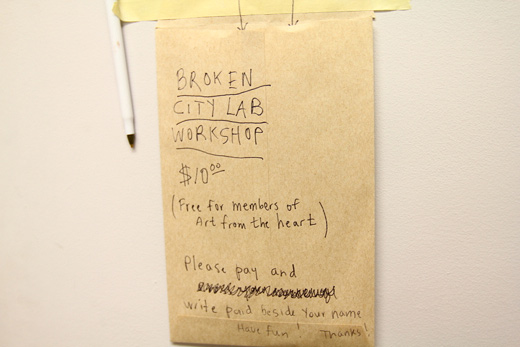 And our workshop envelope! Martha Street Studio operates on the honour system, it's amazing.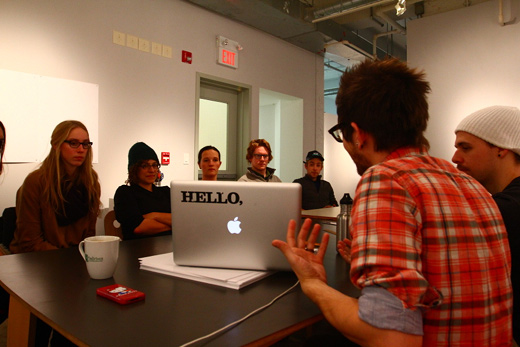 Then, the workshop. We started with introductions and a really quick rundown of some of the projects we've been working on. Trying to set the stage for the conversation we wanted to have — basically some ideas about all of the narratives we're telling and not telling about Winnipeg.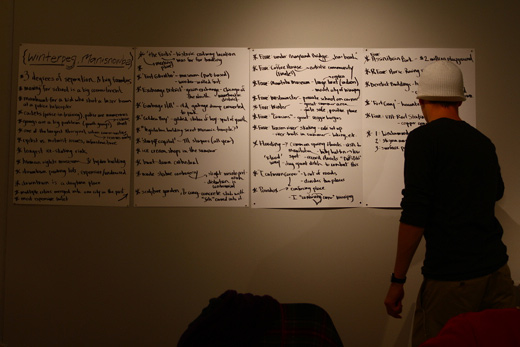 Josh takes notes, thankfully, as they're actually legible.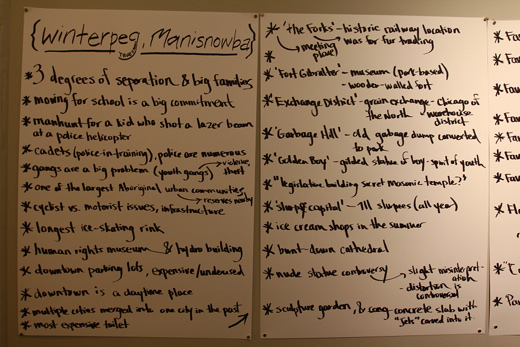 We asked questions about headlines, major landmarks…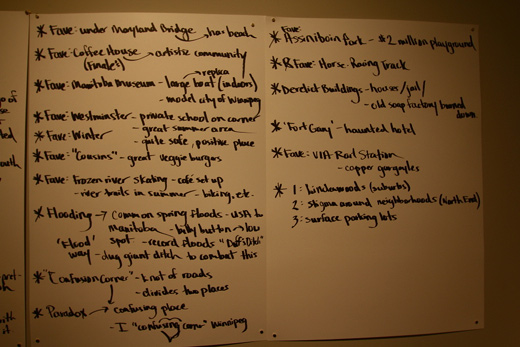 …favourite places, and the worst places in Winnipeg.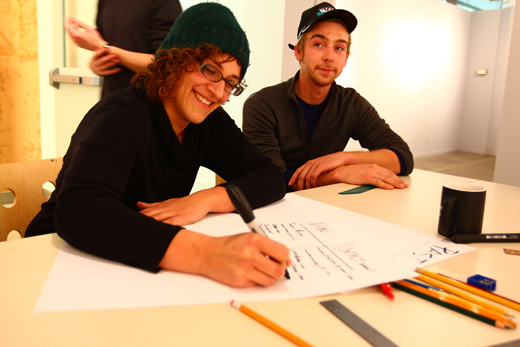 Some of our fantastic workshop attendees!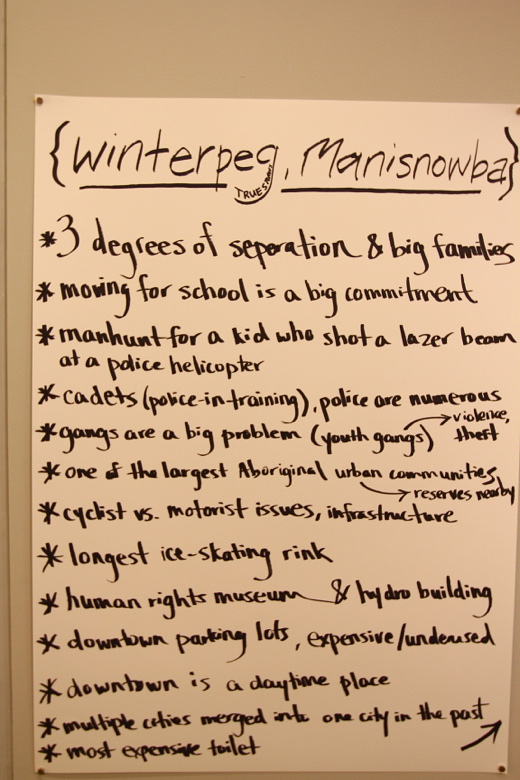 Details of Josh's notes of the conversation.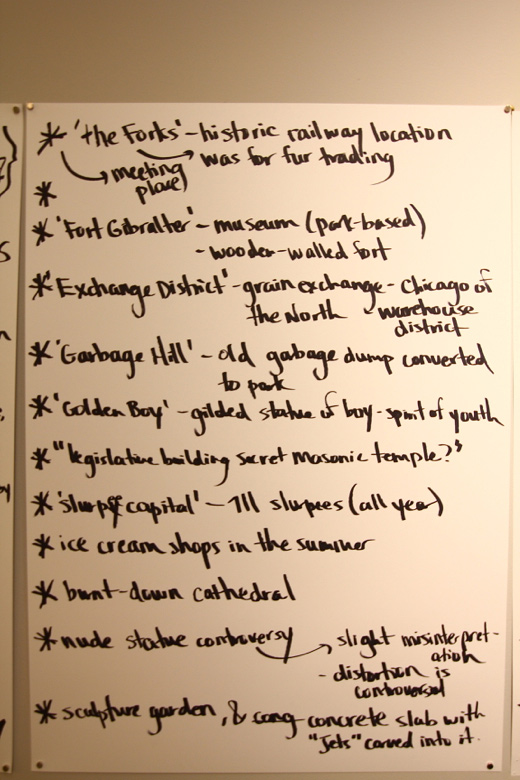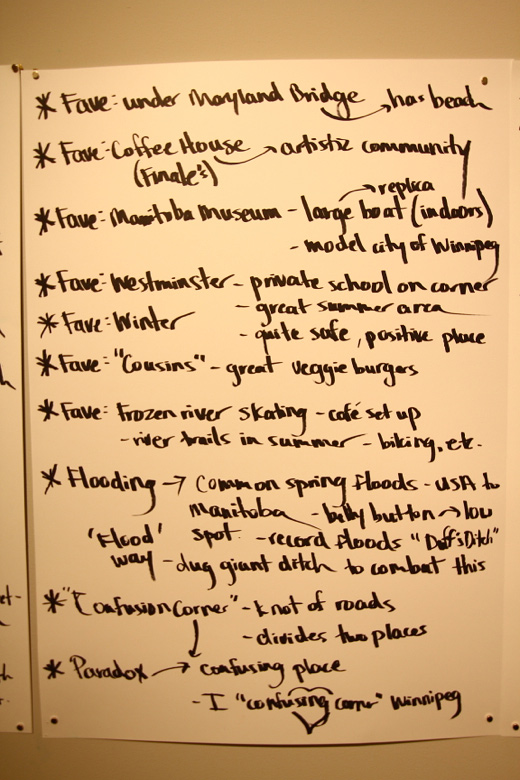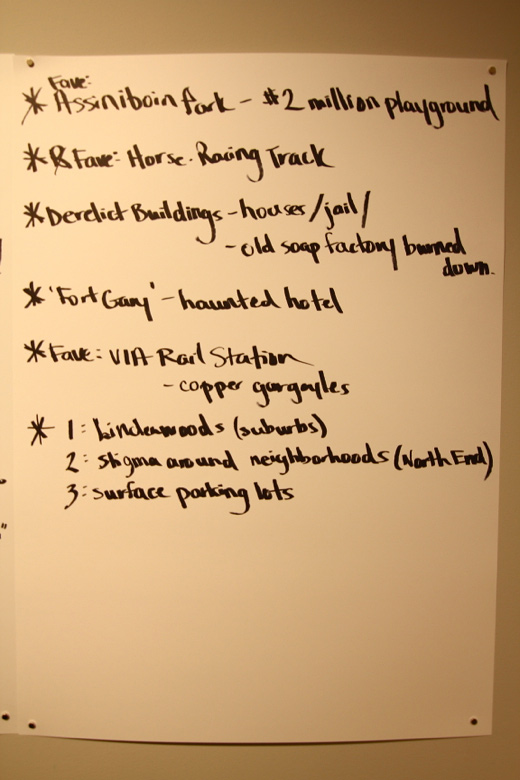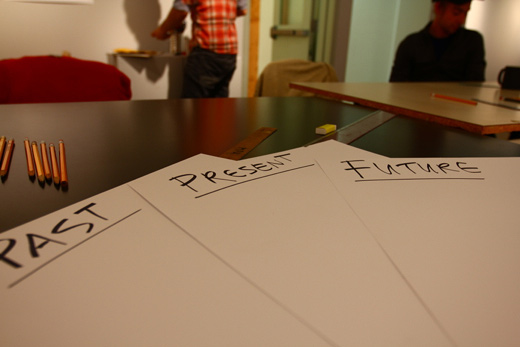 Then, we moved on to creating a story about Winnipeg. We split everyone up into small groups to tackle either the past, present, or future using the exquisite corpse game / method.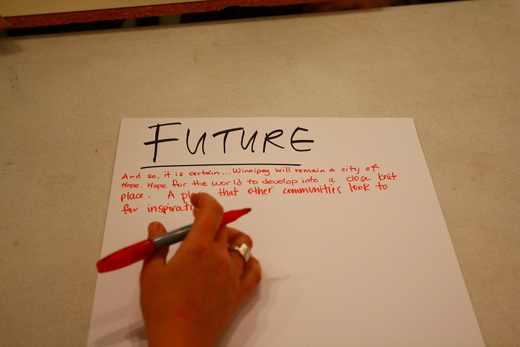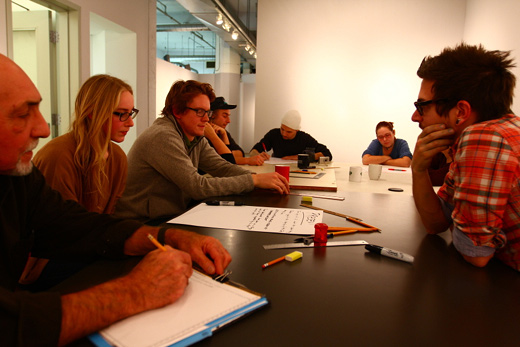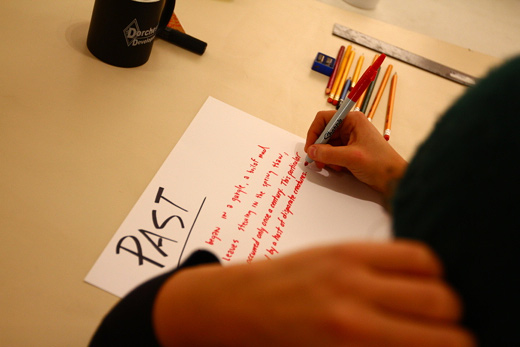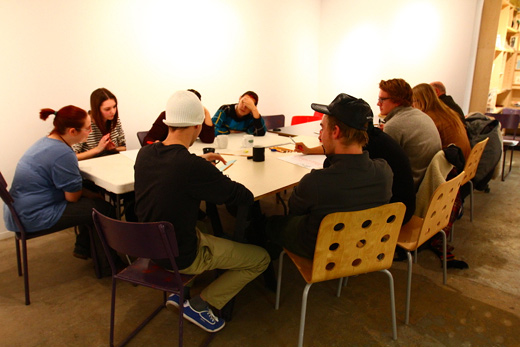 The group finishing up the stories that will then be turned into a poster with the collective story of Winnipeg on it!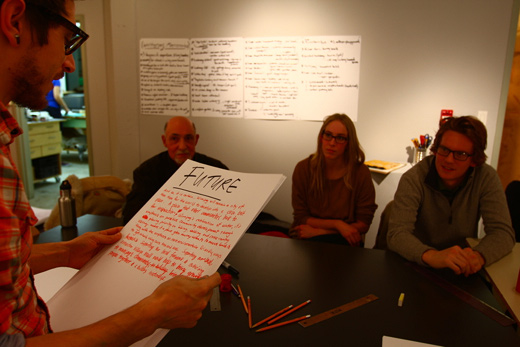 I read the collective story aloud, which incredibly worked nicely together. And, this is really the point of this work — looking at the ways in which all of these little non-sequential narratives we live and tell about a place add up to create one collective experience and acknowledgement of a bunch of buildings, streets, and people as a city.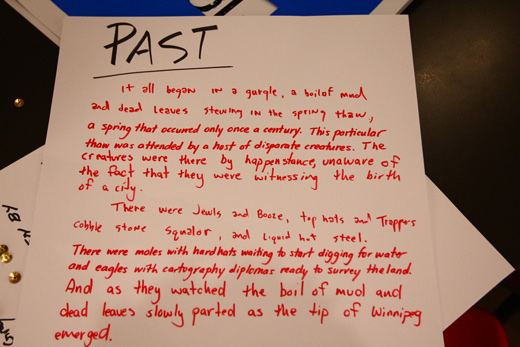 The story of Winnipeg's past.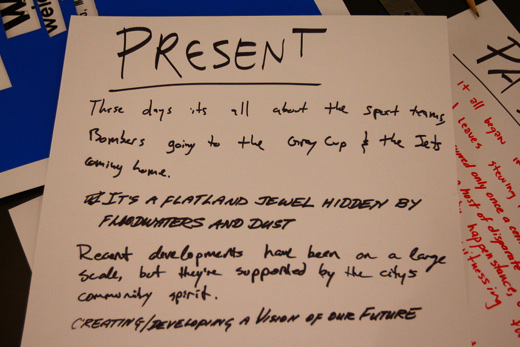 Winnipeg's present.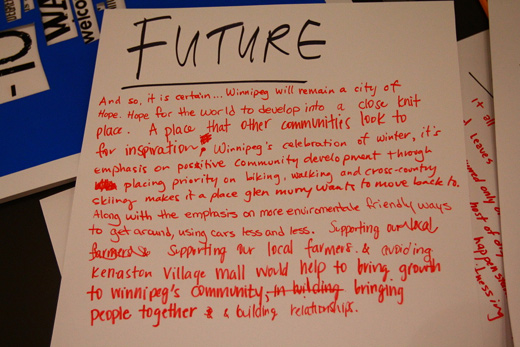 And Winnipeg's future. We'll be compiling these along with the narratives from Tuesday night's workshop into one big story.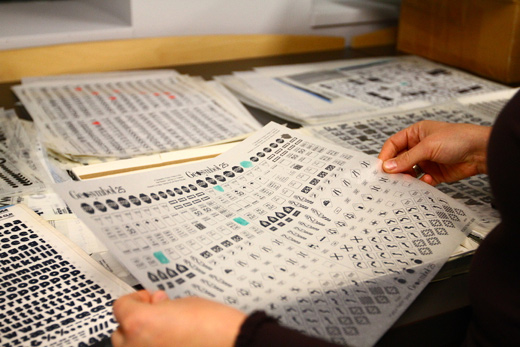 Then, we move onto the final part of the workshop, everyone making their own posters.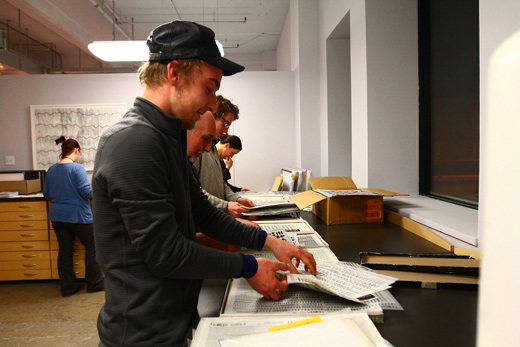 Some of the workshop attendees selecting their Letrasets.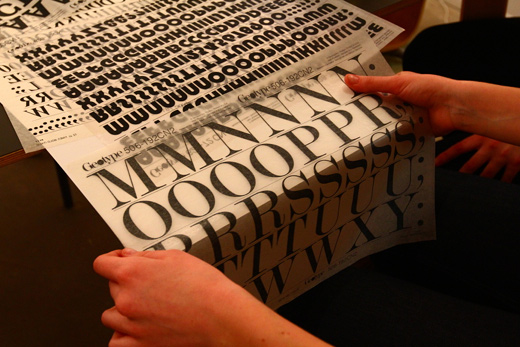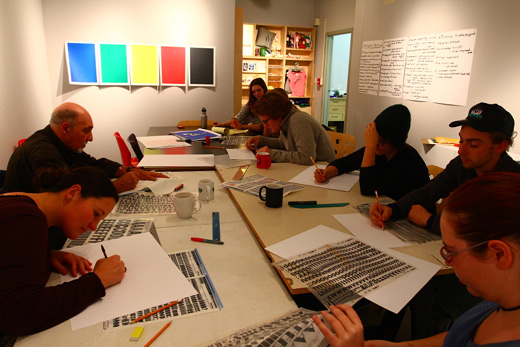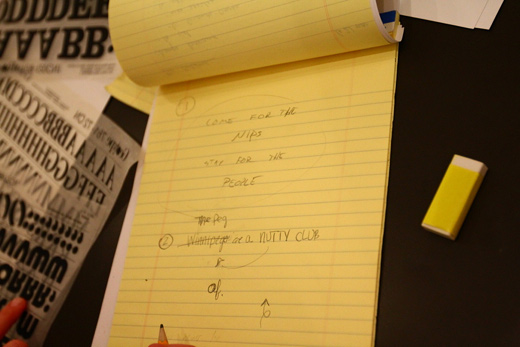 It was interesting to watch how people laid out their poster prior to doing the Letraset.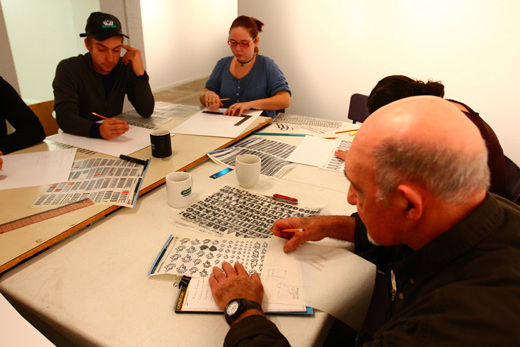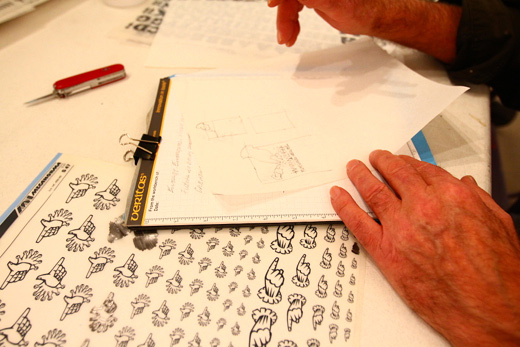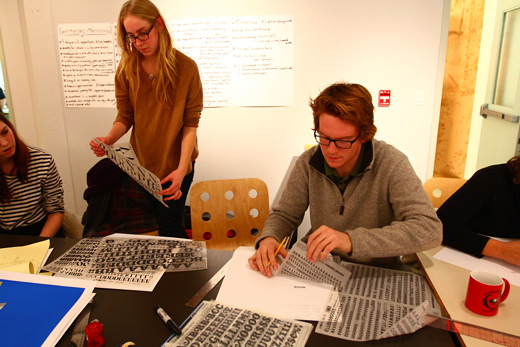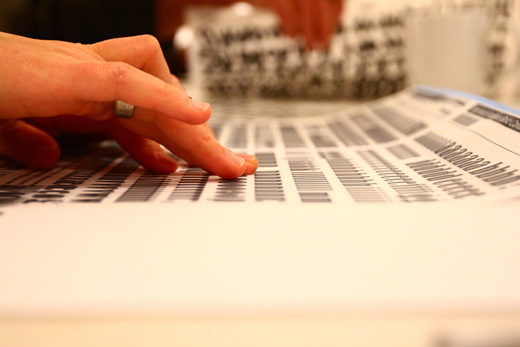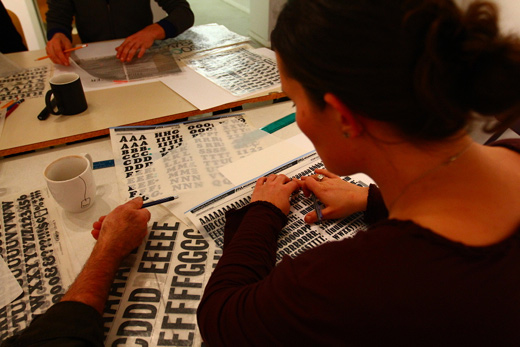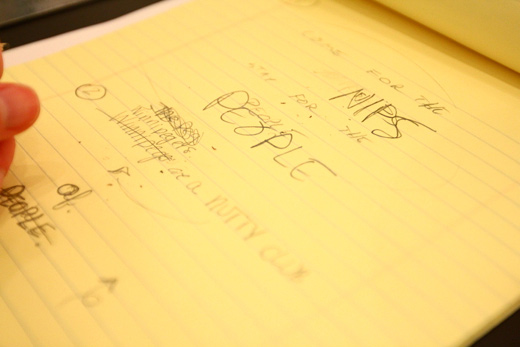 The posters are incredible.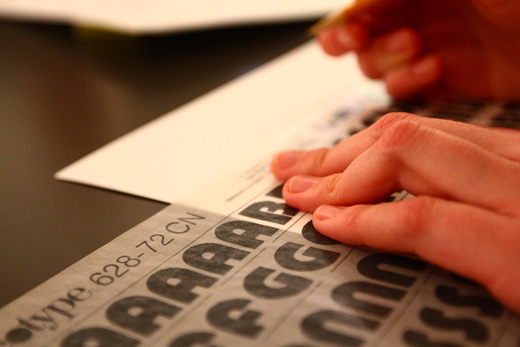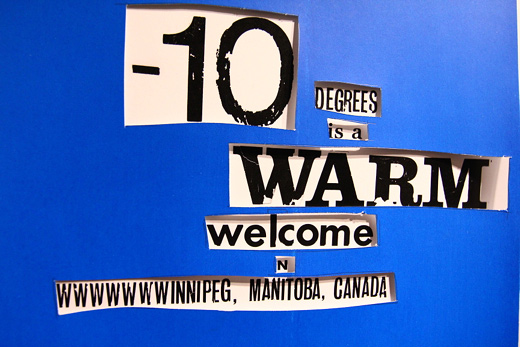 Some shots of a quick example of how a properly printed poster will work as a cut-out lens for the posters the workshop participants make.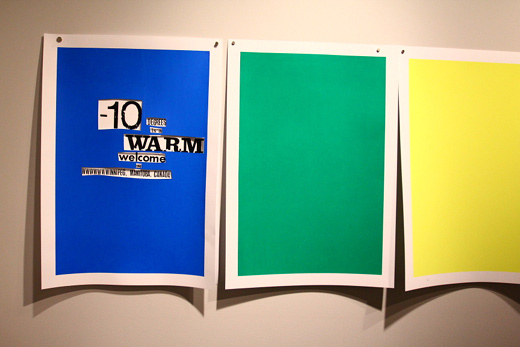 Colour-coding the posters will be an interesting way to gauge a sensibility on how people position the things they say.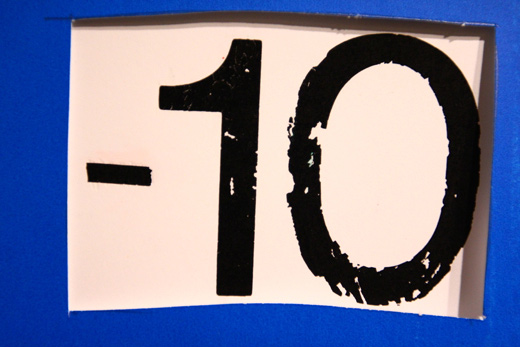 A detail of the cut out and Letraset.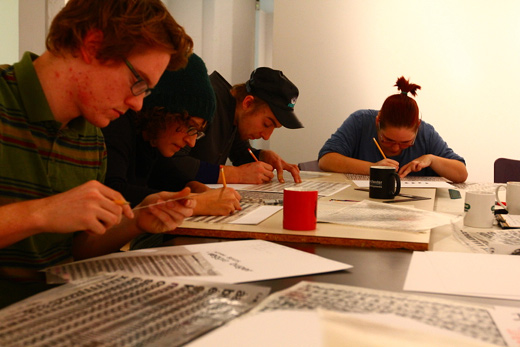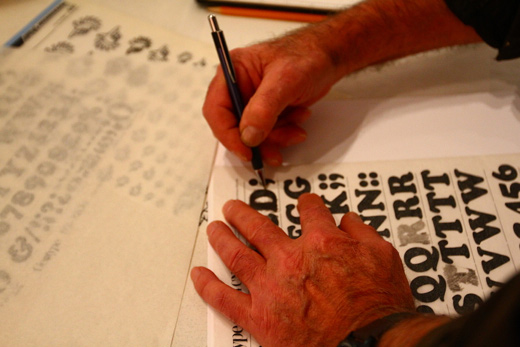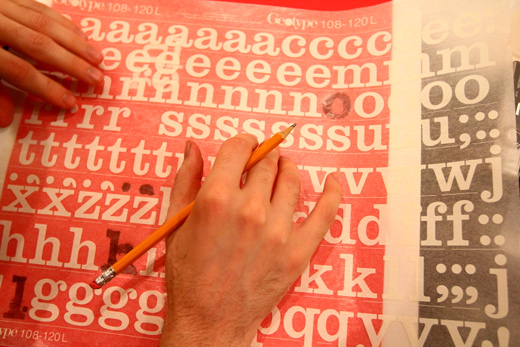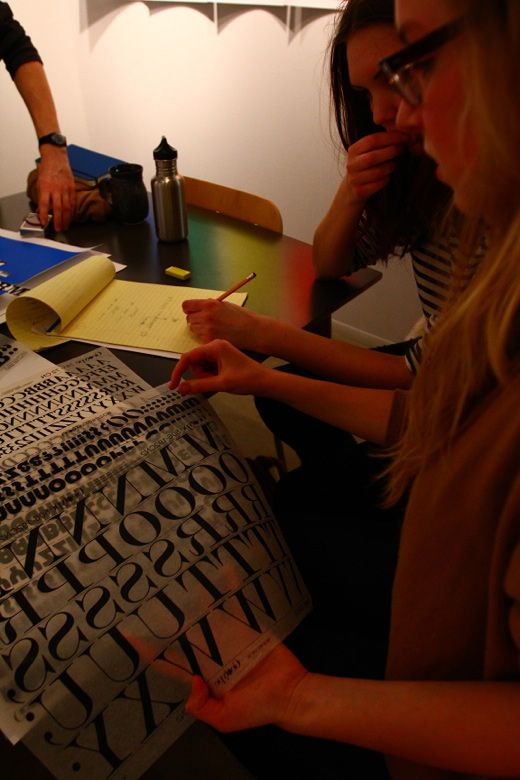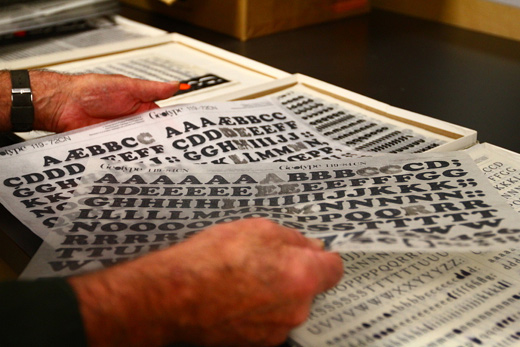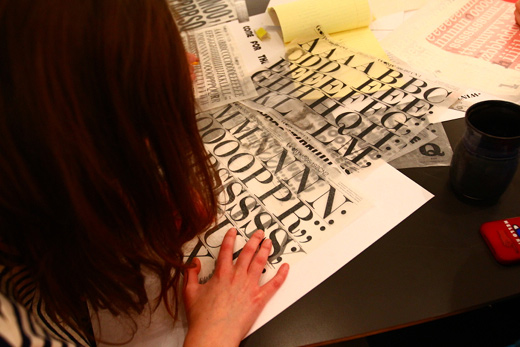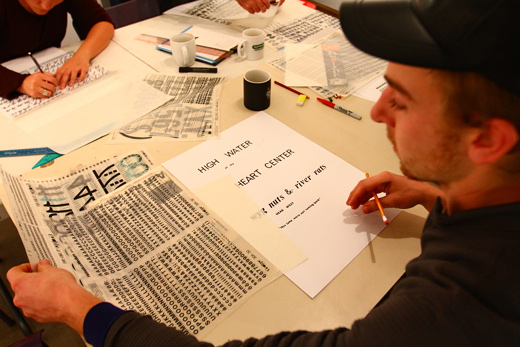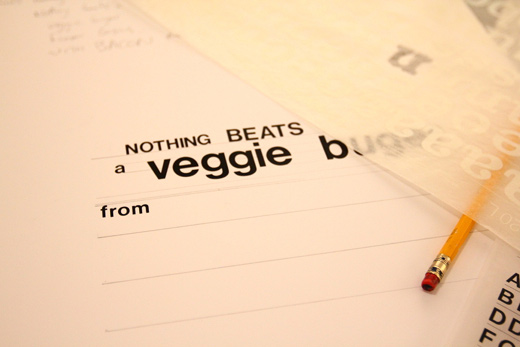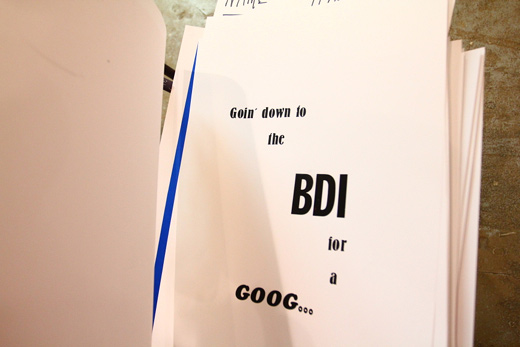 Some of the posters from the workshop. There were a few of them related to food.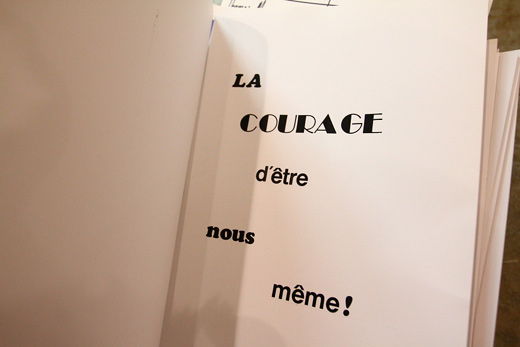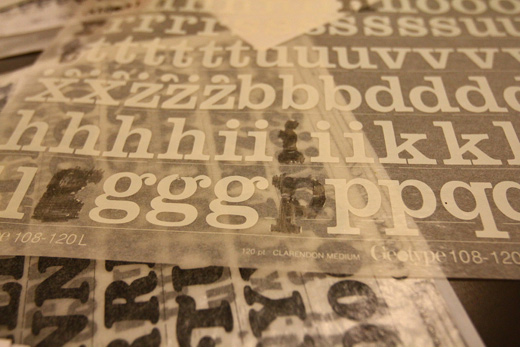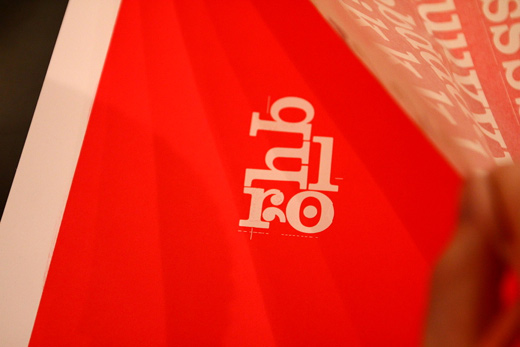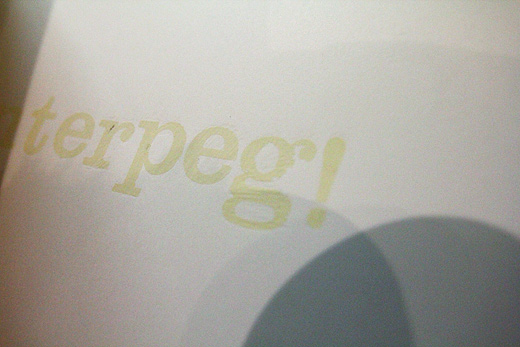 We also found some white Letraset that we'll probably continue to play with. Unfortunately there's not a lot of it.
The workshop was a lot of fun and a total success. We're looking forward to round 2 on Tuesday night, followed by the opening of the exhibition on Wednesday. There's a ton left to do, but this has to be one of the best places to work, anywhere. More soon.