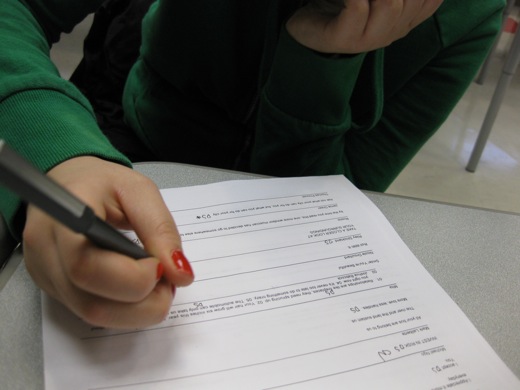 Despite the snow, the lethargy onset by exam schedules and year-end assignments, and a few core BCL folk leaving town for the summer, we had a great and productive meeting. We started going through the Text In-Transit submissions, continued working on our magnetic planters, worked on our Rhizome commission, brainstormed the idea of a book, and started to refine our ideas for our community garden (more details on this soon).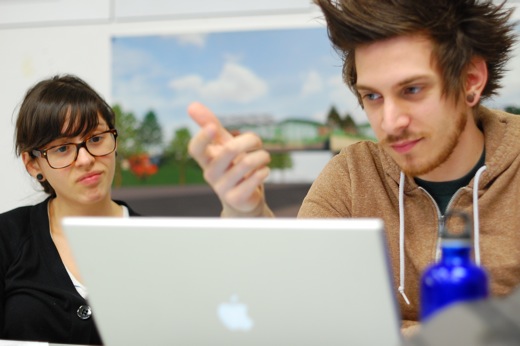 We had a long agenda. It's always tough to try to figure out where to start, what needs the most attention, and how to keep the momentum going.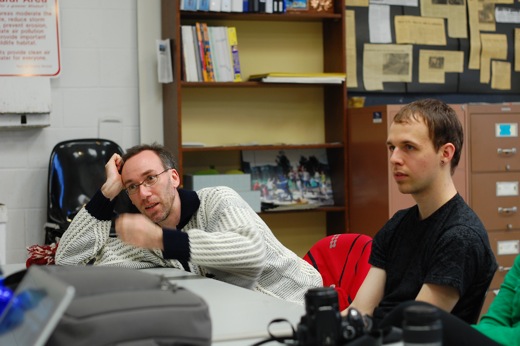 Darren brought up FedUp looking for art for their gardens. He suggested we work on making some small signs to hold labels for the plants in the garden.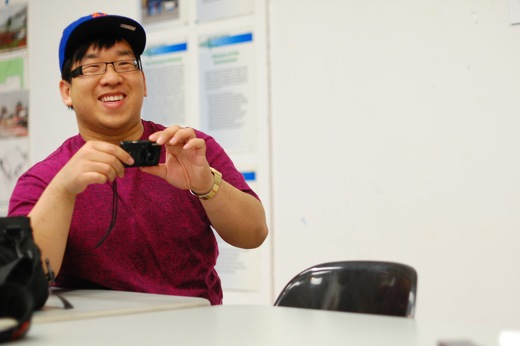 Mike got a hold of Darren's new camera—it's small, slick, and shoots 720p video.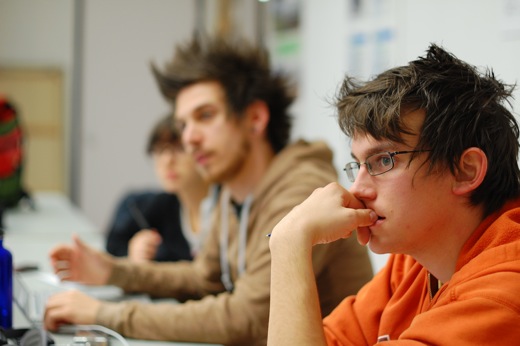 Stan, a student over in nursing, came out and helped to brainstorm some of the infrastructural needs around the community garden.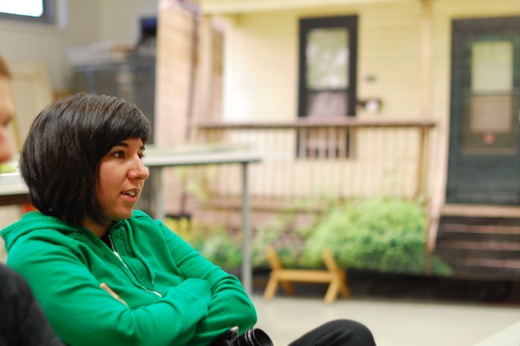 Cristina talked about her experiences making books in the past, and some ideas for what a Broken City Lab book could be.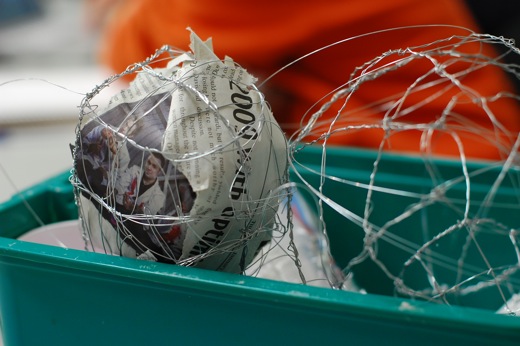 The wire and planters from past experiments.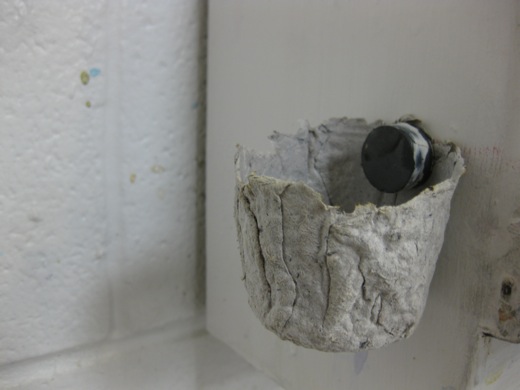 Testing the strength of some magnets I had in my studio.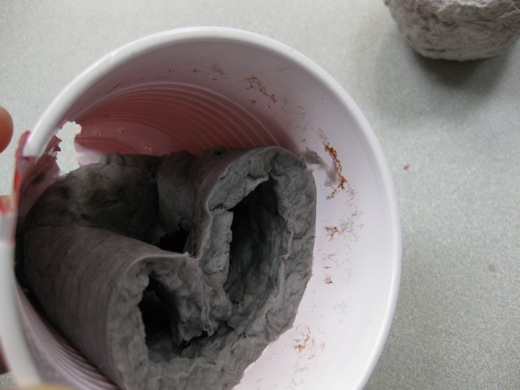 The disappointingly failed experiment. A week later and they never dried.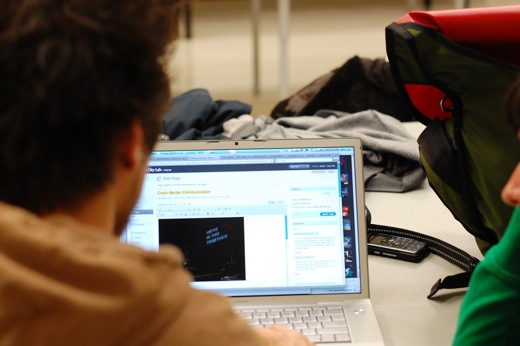 Cristina and I go over the Rhizome commission application, trying to put some final touches on it.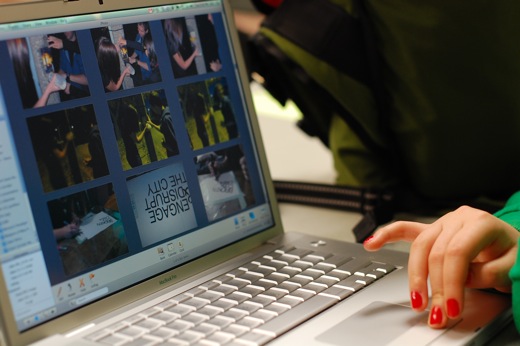 Cristina, Darren, and Mike went through some photos to try to pull together a long-promised bio page for the site.
Mike also took a look at the commission—fresh eyes are always good.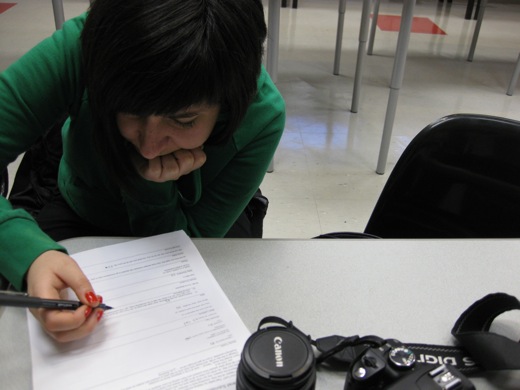 Cristina going through the many, many Text In-Transit submissions. I think we've started to narrow them down, hopefully we'll finalize the list next week.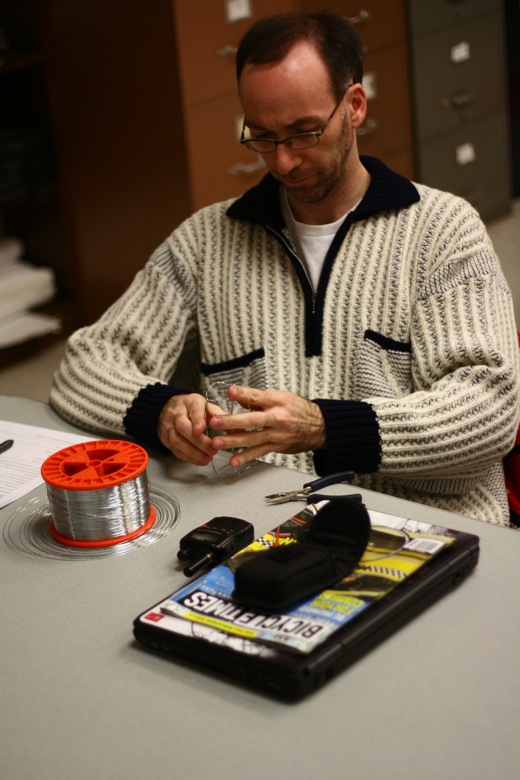 Darren working with the metal wire, trying to find a more suitable shape for the planters.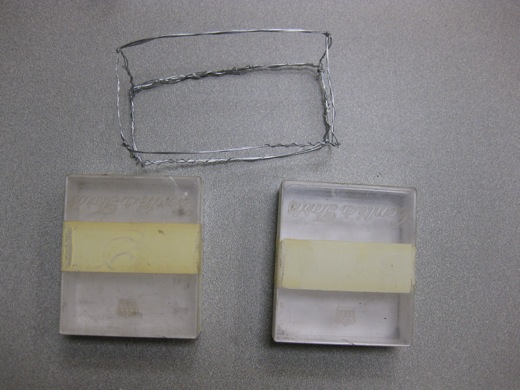 Darren did some experimenting with the wire and came up with a better potential shape for the planters. Doing something rectangular makes a lot more sense given that we're trying to have these stick to a flat surface.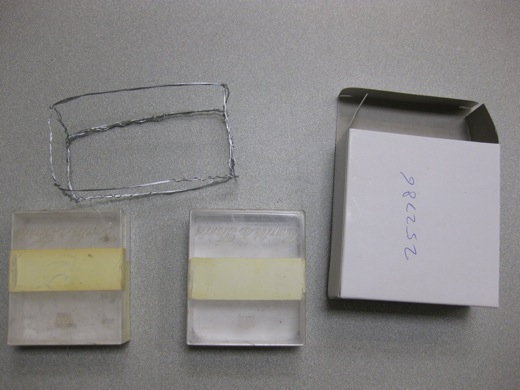 I went into my studio to try to find some preexisting shapes that we could mould the paper pulp around.
A brief snapshot of our discussion around the community garden.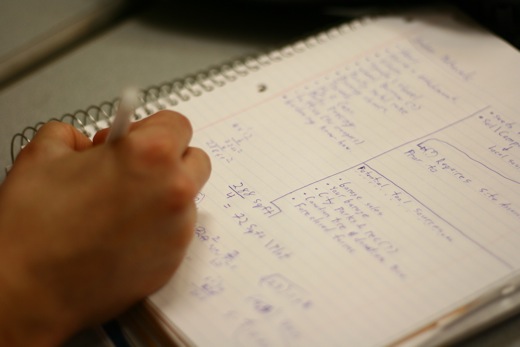 Stan kept some good notes of the discussion around the community garden.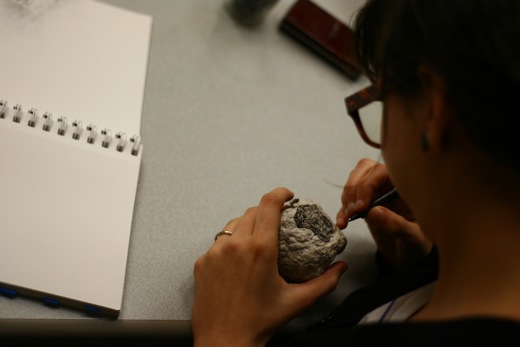 Danielle continued to work on addressing the aesthetics of paper pulp—it could probably be mistaken for a wasp nest.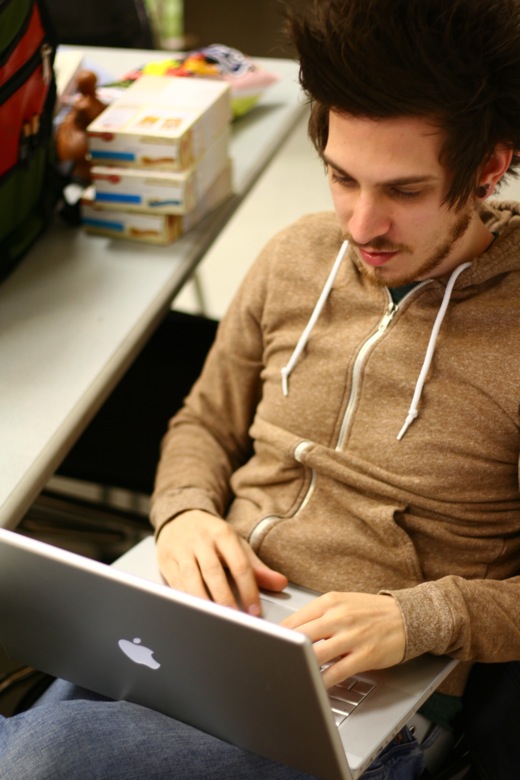 I went back to trying to polish the commission and renew my Rhizome membership.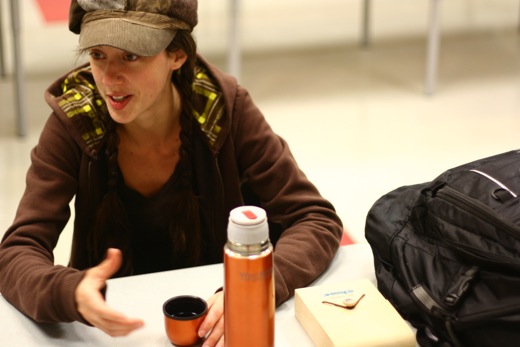 Bree brought a lot of energy for ideas around the community garden, lots to think about, and start to push forward.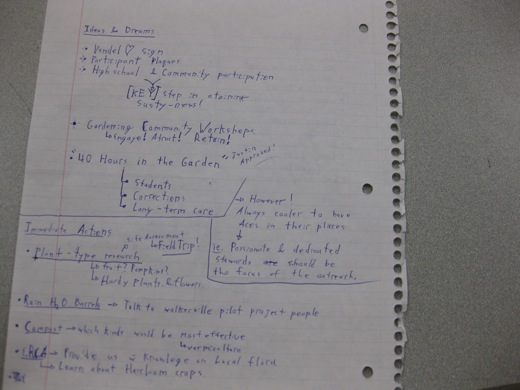 Stan's notes.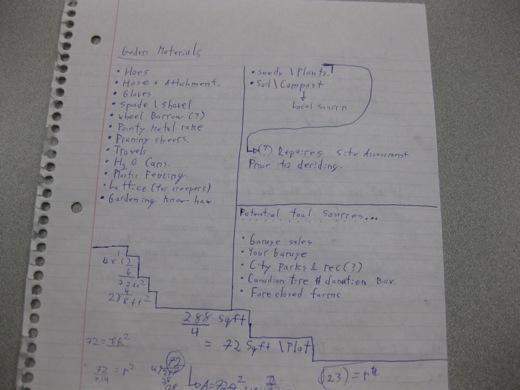 More notes.
Lots to do, but it feels incredible to know that spring is around the corner.