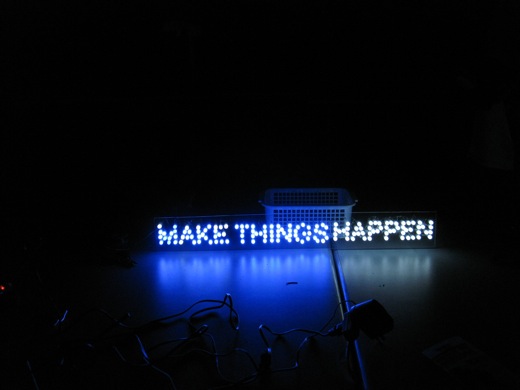 It's taken a number of weeks, but we finished wiring the LED sign at tonight's Office Hours! It was a pretty incredible moment to plug in the sign, turn off the lights, and realize that we made this come together. I'm really, really, really happy with how it turned out!!! There are still a few more things we need to do before this project is completely done, and I would like to try it on batteries, but now that we know how bright it is, I think we'll come up with some more LED projects soon.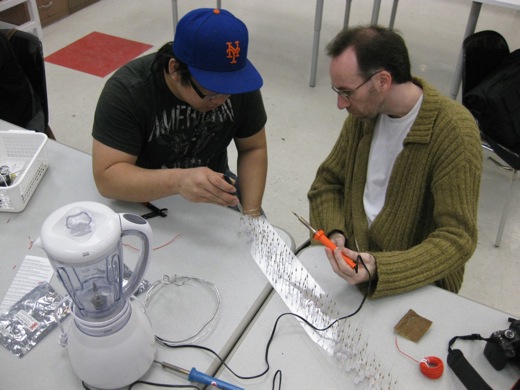 Mike and Darren set to replacing the dead LEDs and starting on wiring the positive lead for the sign. There's also a new blender from Mike!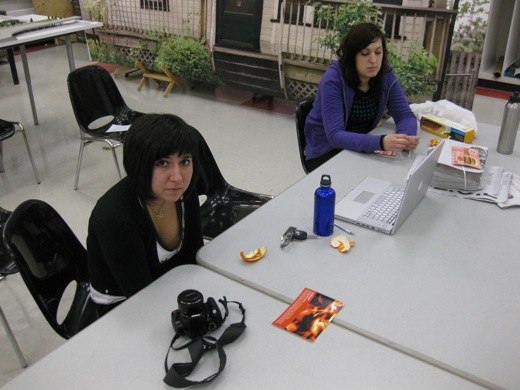 Cristina, Michelle, and I started to figure out some more details for the upcoming show at Lebel, including a use for that blender.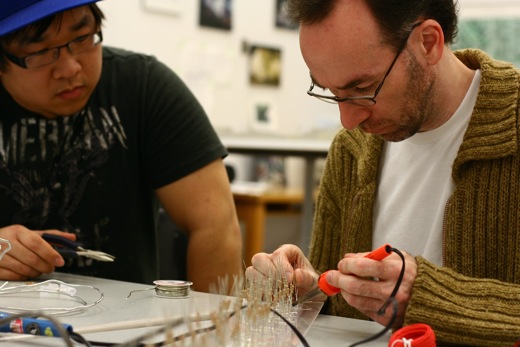 Mike and Darren working carefully.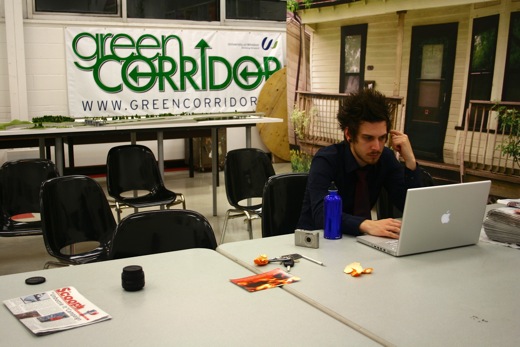 After some thorough discussion and brainstorming with Cristina and Michelle, I went back through the notes to try to make a to-do list … lots of things to get together in the coming weeks.
Mike had to leave before the sign was finished, so Michelle and Darren took over putting the final touches on the wiring.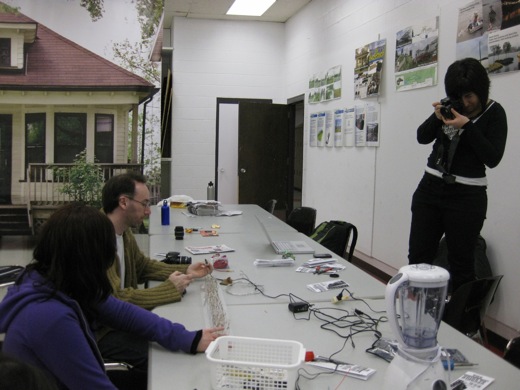 Cristina documenting the action.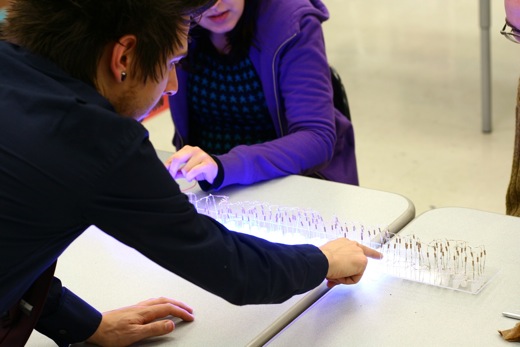 We successfully lit up half the sign, but had to do some final touch-ups. The soldering is fairly delicate given the thin wires connecting the LEDs. We'll have to make a brace for the back of the sign.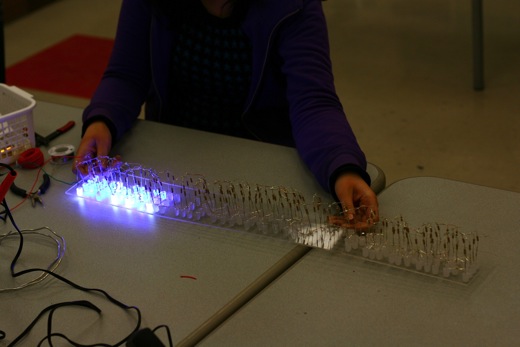 Michelle started to lift up the sign, but again the wiring was a bit finicky.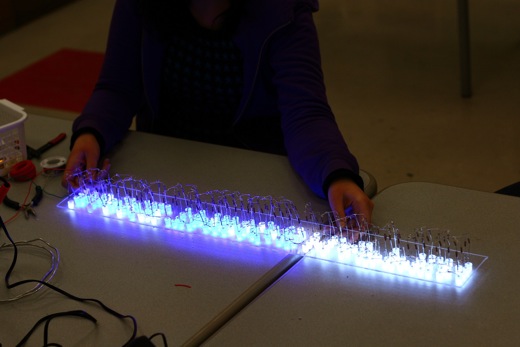 A little adjustment and the sign lit up!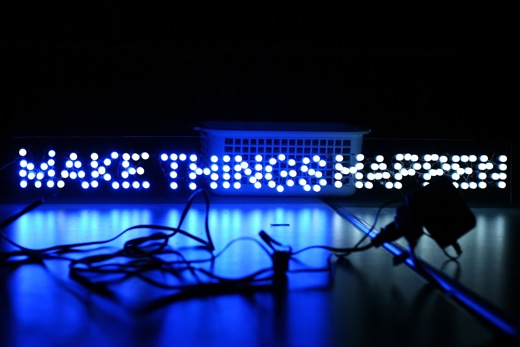 The sign successfully lit up! We still have to reinforce the sign somehow and we want to try some diffused plexiglass in front of the LEDs, as Steven had suggested back when we started this, but it feels pretty awesome to see it basically finished.