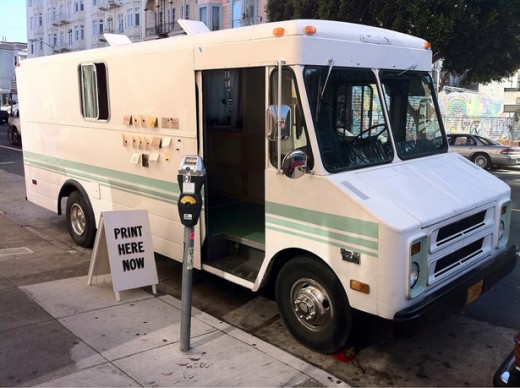 This mobile letterpress service-in-a-truck looks similar to the camper we occupied this summer at Truck Gallery in Calgary. The truck pictured is part of a touring project called Moveable Type. It is as it sounds: a truck with printing equipment installed where camping amenities used to reside. "It was originally a fleet truck for American Linens, and their logo is still faintly visible beneath the white body paint." The truck conversion itself is a feat of ingenuity, but its touring schedule is also pretty ambitious. I counted nearly 100 stops from June to December of 2011. I hope to catch it during one of its future Canadian appearances.
Via: Eyeteeth: A Journal of Incisive Ideas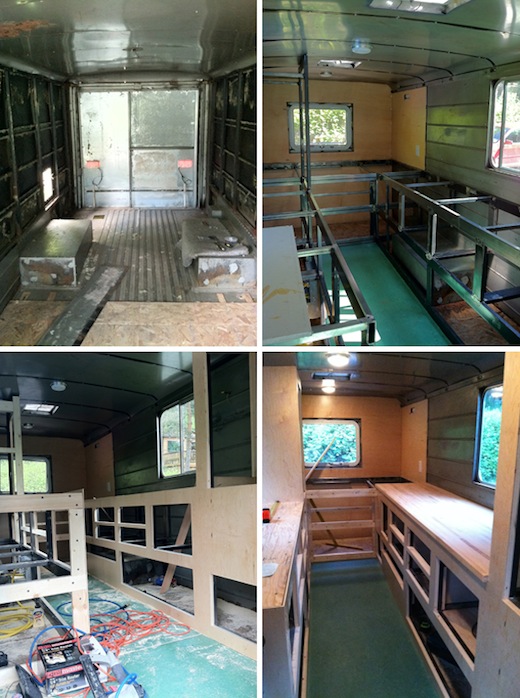 Pictured above are a few shots of the conversion process from RV to printing press studio. It was originally a utility truck, but the previous owner outfitted it with camping gear–toilet, sink, etc.