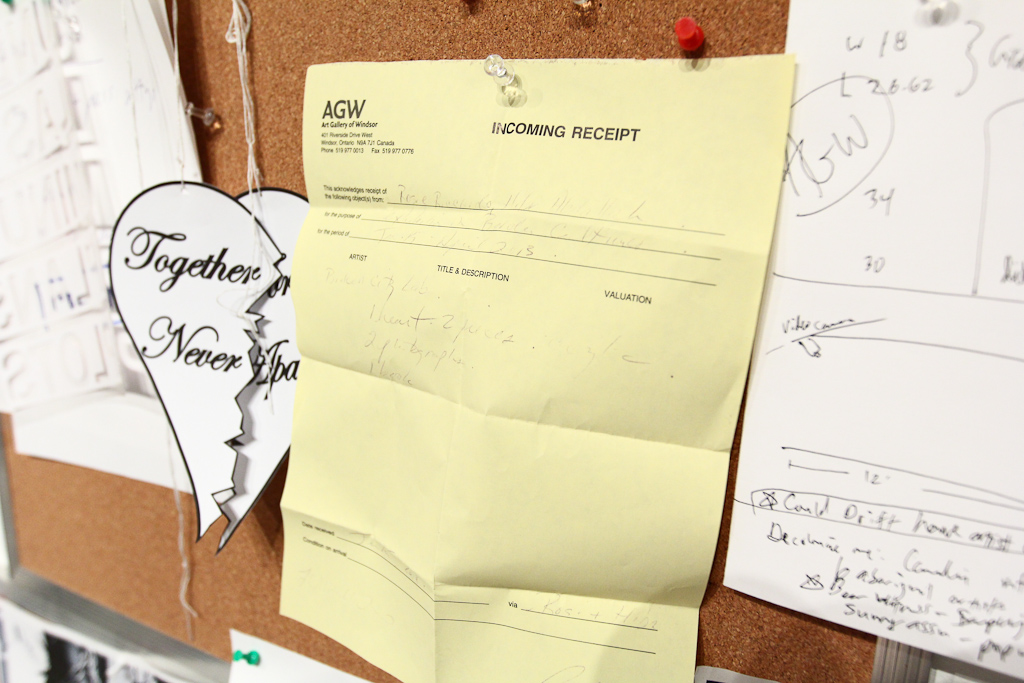 Yesterday morning Rosina and I went to the Art Gallery of Windsor for the install of BCL's piece that is going in the Border Cultures: Part One (Homes, Land)  along with some other great artists. The show is opening next week on January 25th.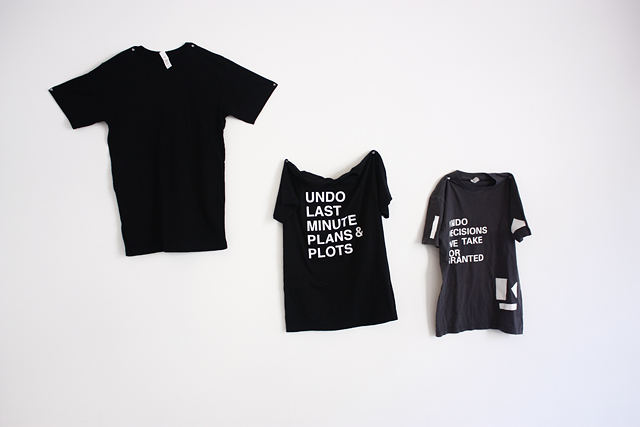 We spent the majority of the remainder of day planning for the Regret/Resolve Exhibition that's happening January 31st at 7:00pm.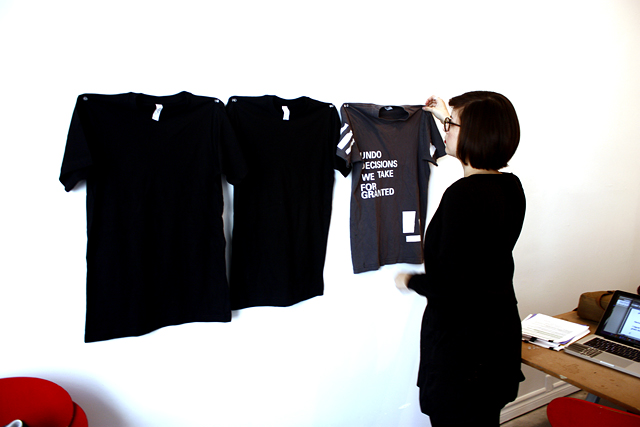 Sara, Rosina and myself each took a wall and started pinning the t-shirts in different variations so we could get a sense of what could work in the space.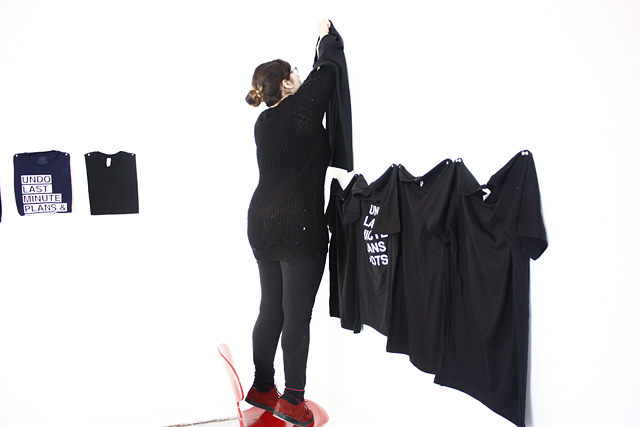 Rosina making a second row.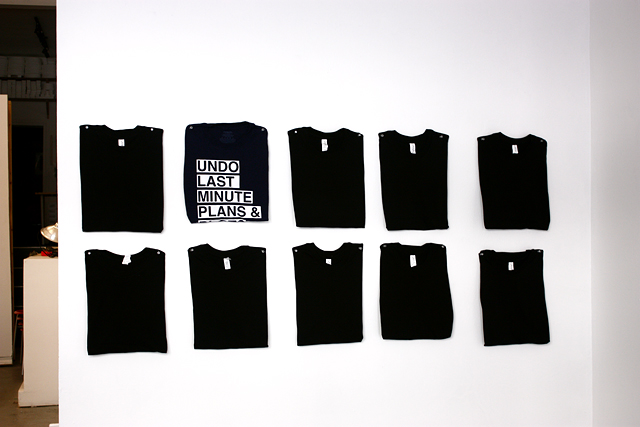 I decided to go with a more uniform shape, but it seemed to try and "hide" the fact that these were T-shirts.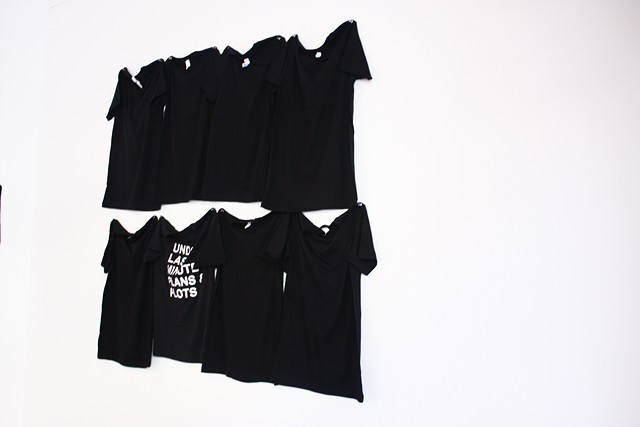 Rosina's more organic approach.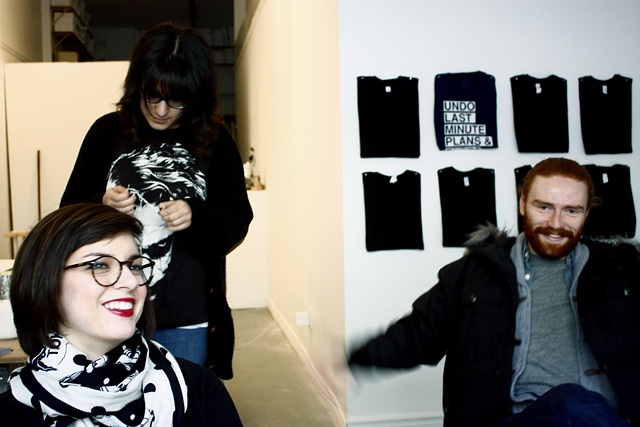 We almost had a full house which was great for working through our list of to-dos! Kevin, Josh, Sara, Rosina and myself hung out during the day, with Justin joining us at night to add some more input.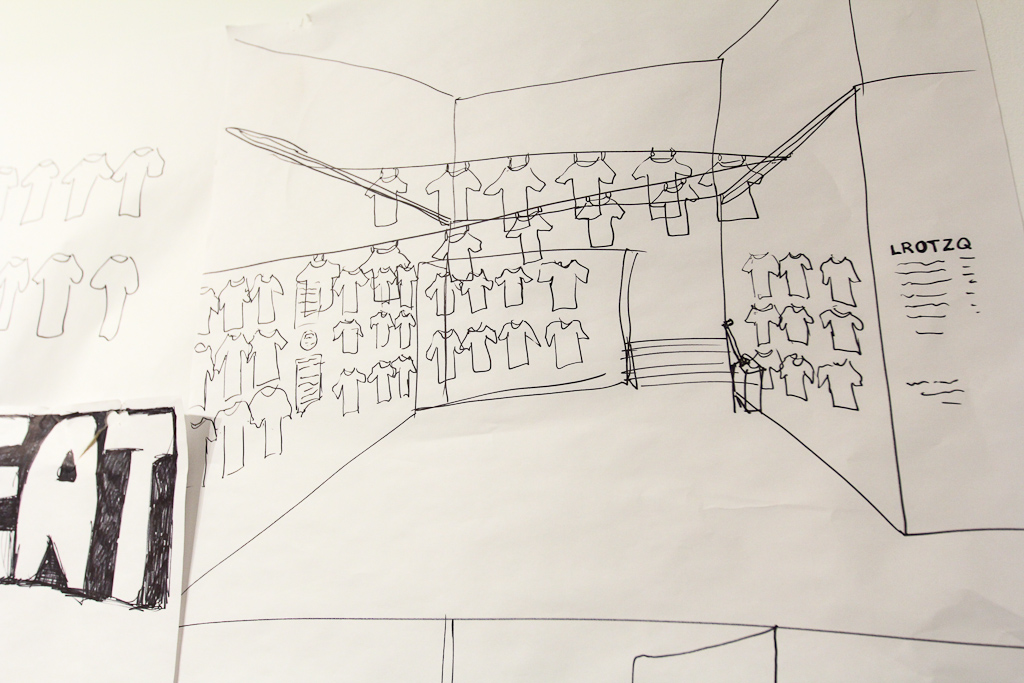 Kevin made some great renderings of the space, along with his own creative options of how the exhibition should look.
The most minimalist version.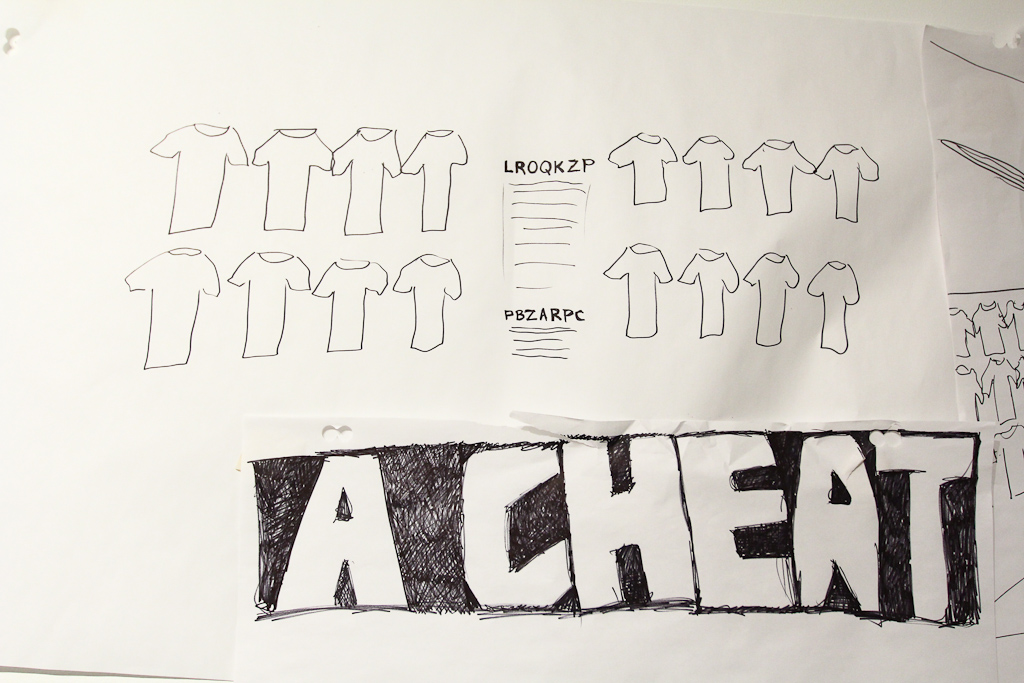 Another.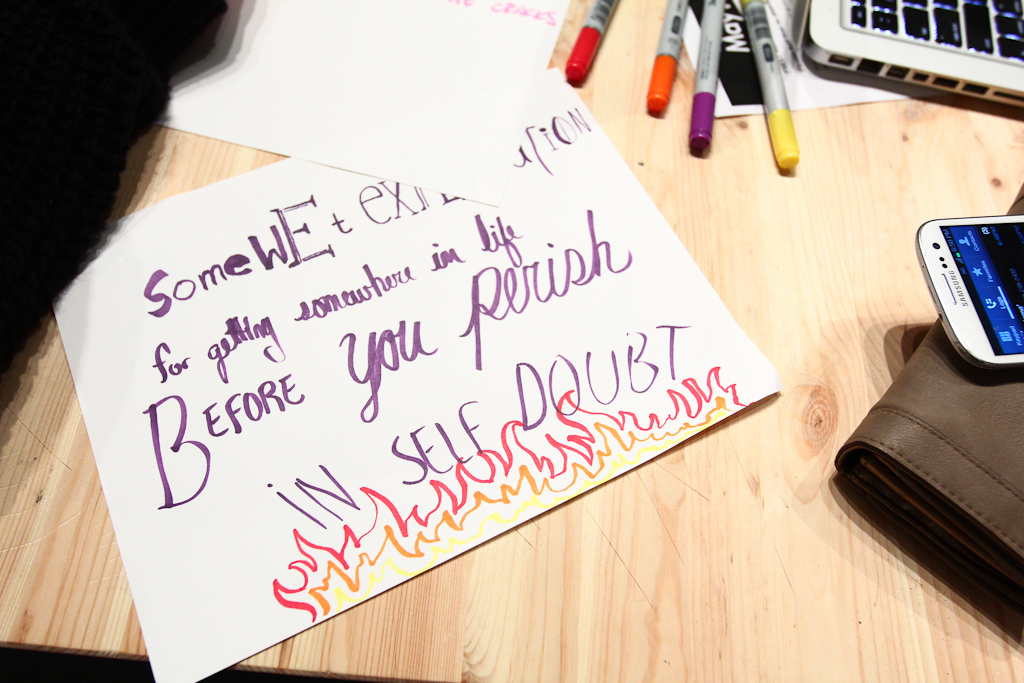 Some song lyric manipulations.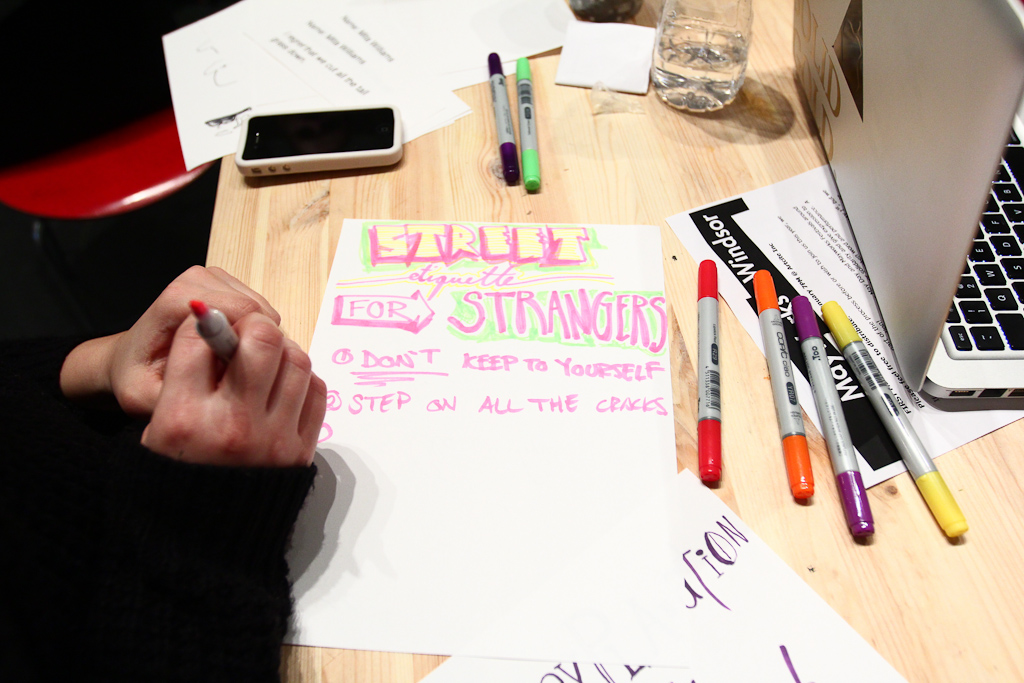 We changed our gears and began to focus on the North Bay publication that we have recently begun to work on.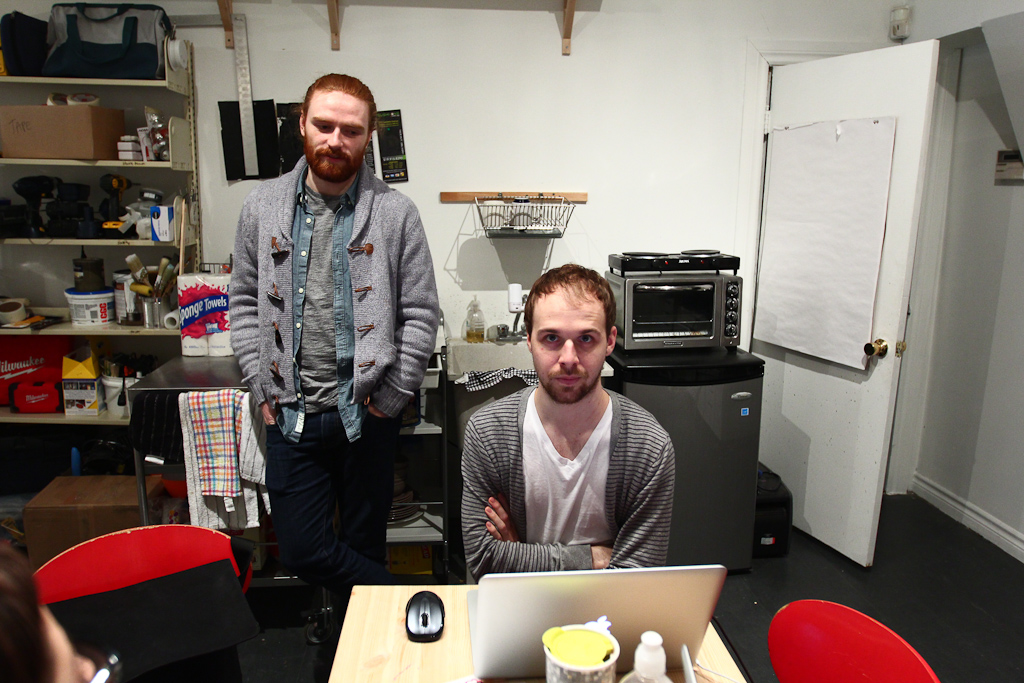 Diligent Joshua and Kevin.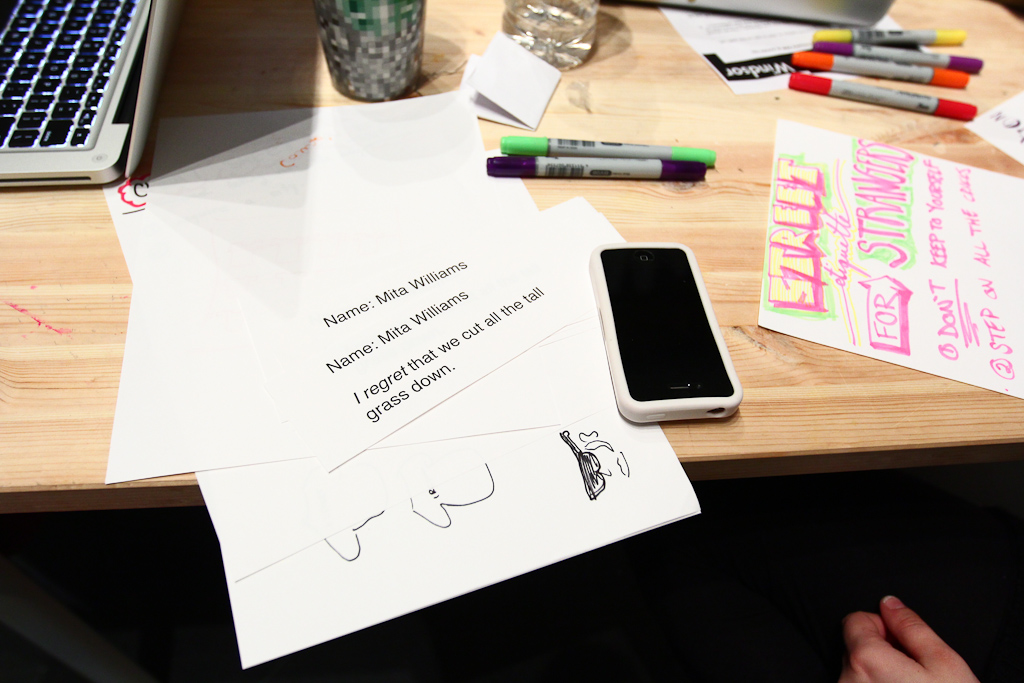 Drawings, printouts, writing, brainstorms.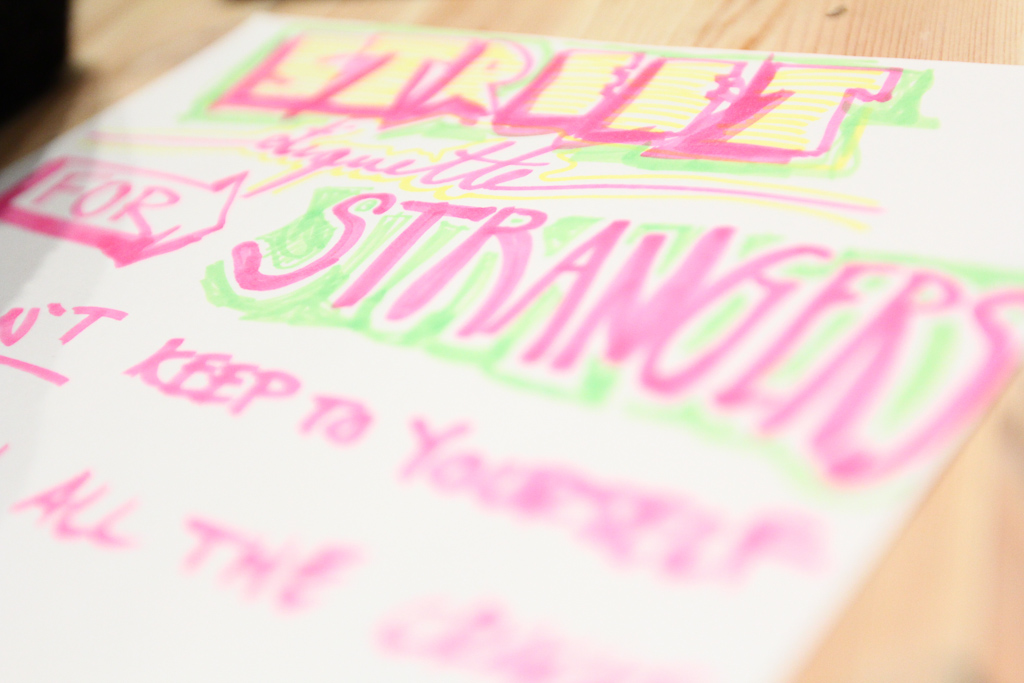 Rosina takes a stab at a chapter title for the publication: Street Etiquette for Strangers.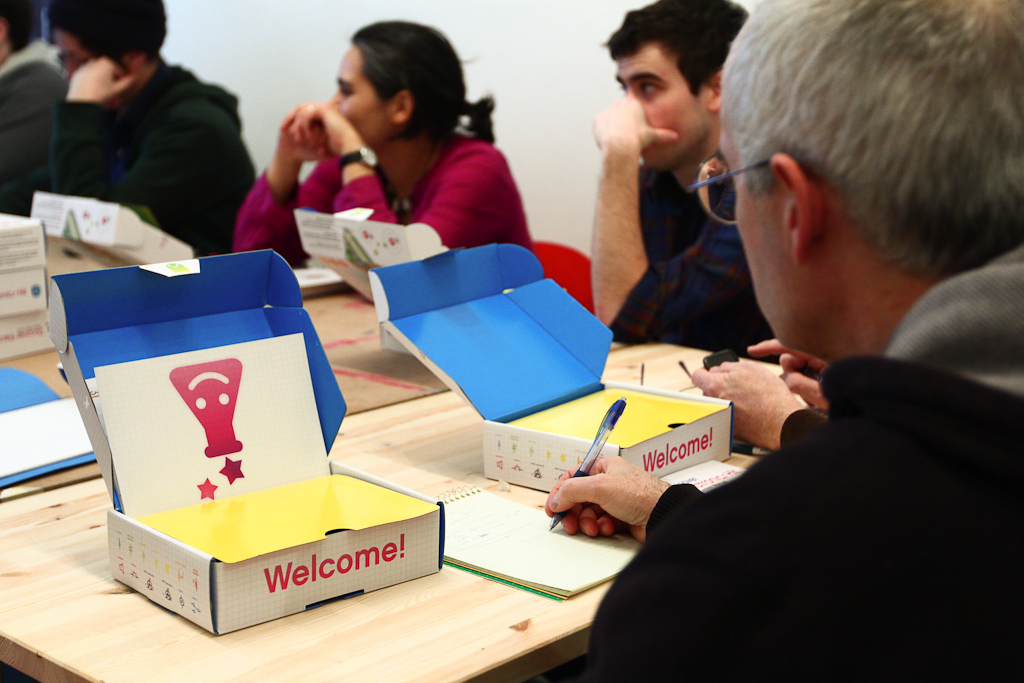 Meanwhile at the front of the storefront, Paul Anderson hosted his first Building Electronics Workshop. He had a full house of curious and attentive guests.
Taking notes.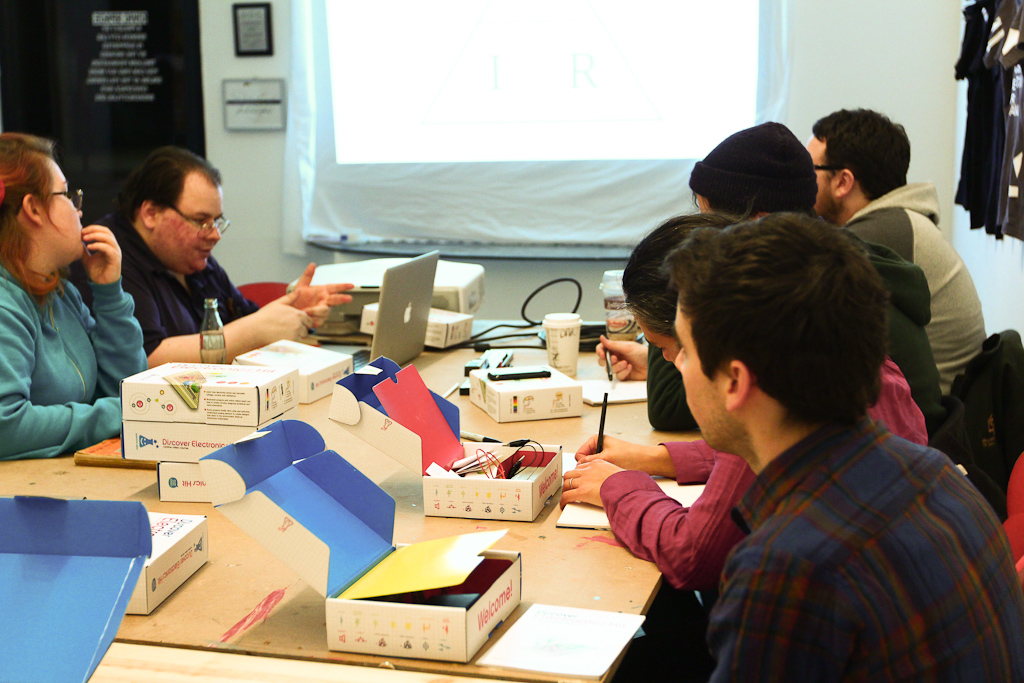 Overall, it was a very fun and productive day!
More soon.