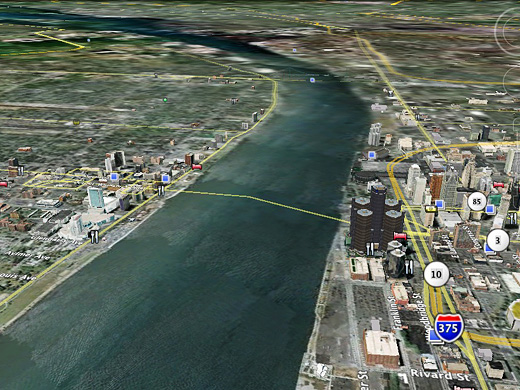 As previously noted on Windsor Visuals and Tom Lucier's Twitter (via Planetizen), a number of buildings in Windsor and Detroit are now on Google Earth in all of their SketchUp-rendered glory.
It's quite interesting to fly around and see what buildings have been modeled, not all of which have been done by the SketchUp team, but by local folks with the talent and skill to do it.
I think this is going to help us with a number of projects, since we love to do Photoshop renderings to imagine projects … having the ability to see those renderings on 3D objects can only make things that much easier. I just wish one of us knew how to use SketchUp.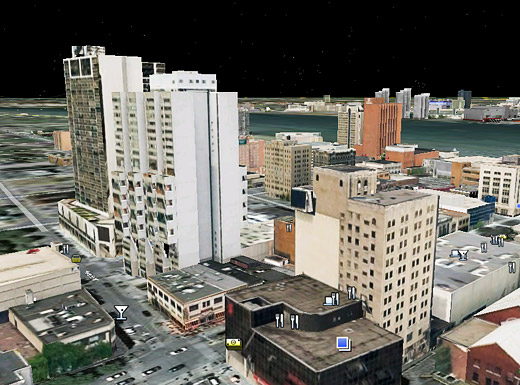 Buildings from Windsor looking north to Detroit.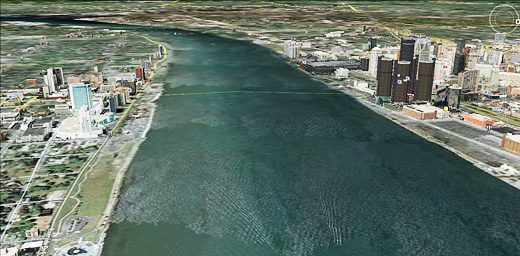 The stretch of the Detroit River between Windsor and Detroit.
With Google Streetview on its way for Windsor and with the long-standing access to an aerial view of parts of the city from Live Maps, I really like being able to see Windsor from so many different angles (and realities).