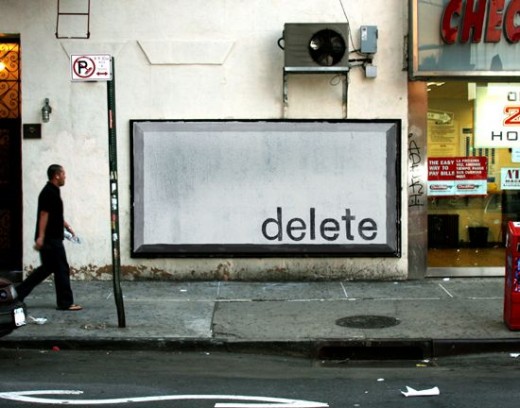 Late last week, over 120 illegal billboards were taken over by Jordan Seiler's incrediblely ambitious "New York Street Advertising Takeover."
Organized as a reaction to the hundreds of billboards that are not registered with the city, and therefore are illegal (and yet not prosecuted by New York city), the NYSAT whitewashed and then over 80 artists went and repainted the spaces. Above is just one of the many treatments artists gave the former advertising space.
Conversation about looking into getting a small portion of the huge number of billboards going up in Windsor for artists was brought up at last night's Artcite. Oh, the things we could do with billboard space.
[via Wooster Collective]