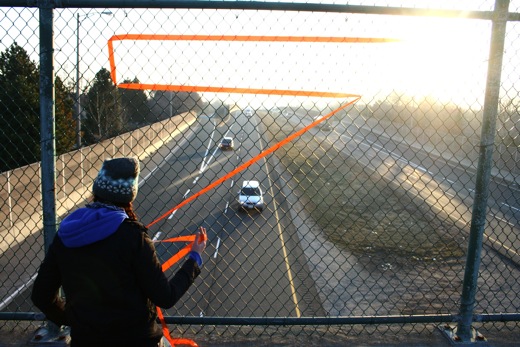 We got up early and headed down to the EC Row pedestrian overpass between the Dominion and Huron Church exits to install YOU ARE AMAZING! It's hard to describe what it felt like to do this—taking on this project gave us all a genuine excitement about participating in changing a part of Windsor and the way we interact with it, even if it's just for a moment. Windsor needs a lot of things, but I think maybe most importantly, it needs a little encouragement.
There was a lot of great documentation, with many photos after the jump, and a video on the way.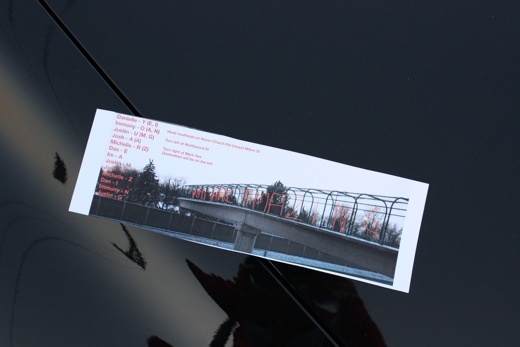 I made a quick plan, mockup, and directions to hand out to everyone to try to make the process a quick as possible.
We got to the site right on schedule. Darren, Cristina, and Mike documented, while Michelle, Danielle, Josh, Immony, and I set up to do the install.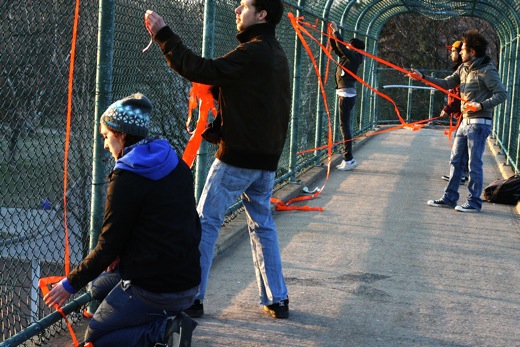 We had previously measured out the correct length of flagging tape for each letter, which made everything move nice and fast.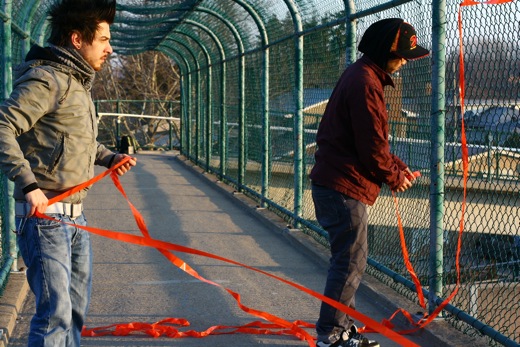 Everyone was assigned 2 or 3 letters.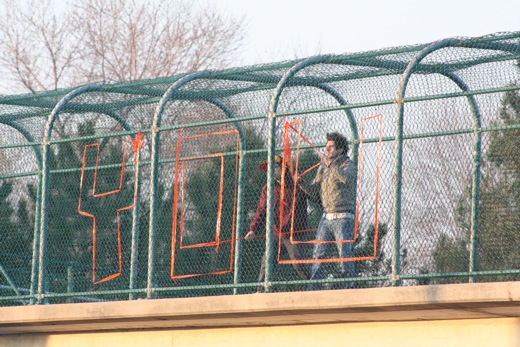 I think we were all surprised that it was as easy as it was. Having tried to do this in the cold previously, working in the sunlight on an incredibly beautiful day made the process that much better.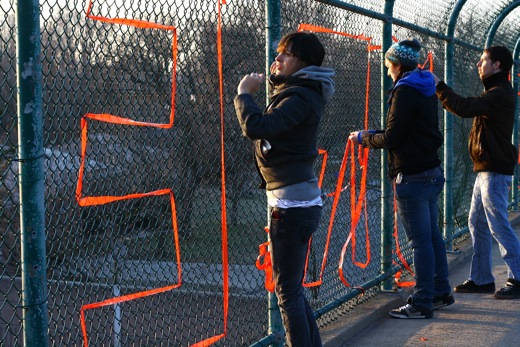 Danielle, Michelle, and Josh take on the ARE word.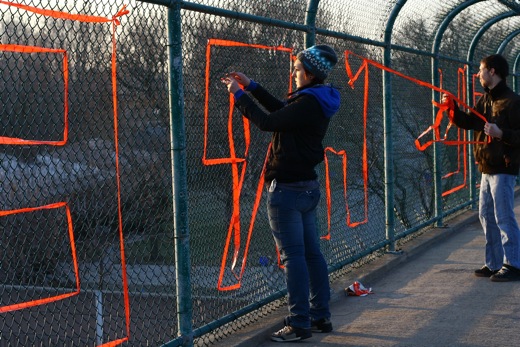 The process involved tying a knot to start, then basically just wrapping the flagging tape around the chain link fence for the corners of the letters. You can find the flagging tape at Canadian Tire for $5.19/300′.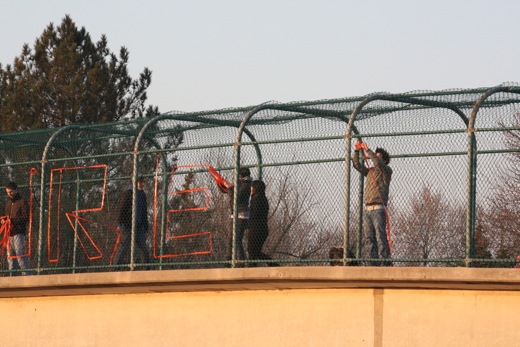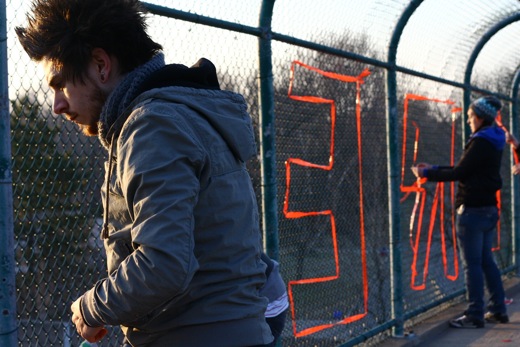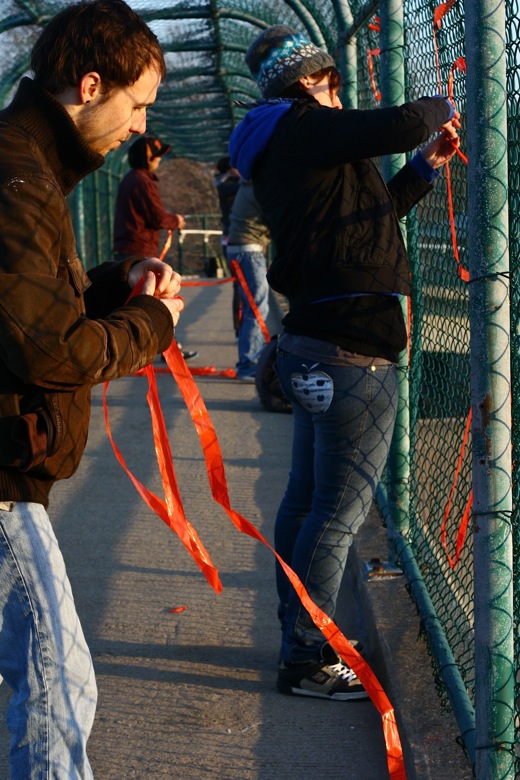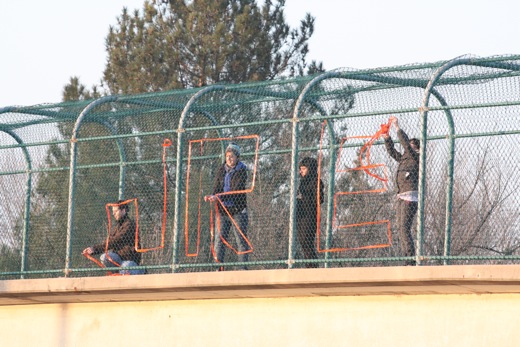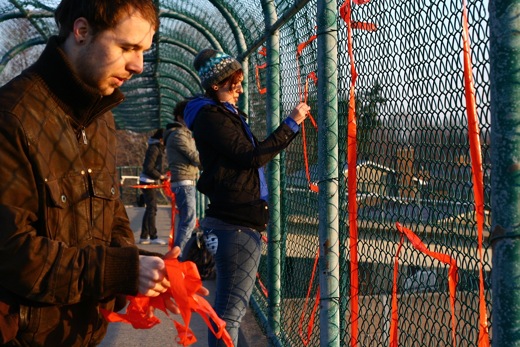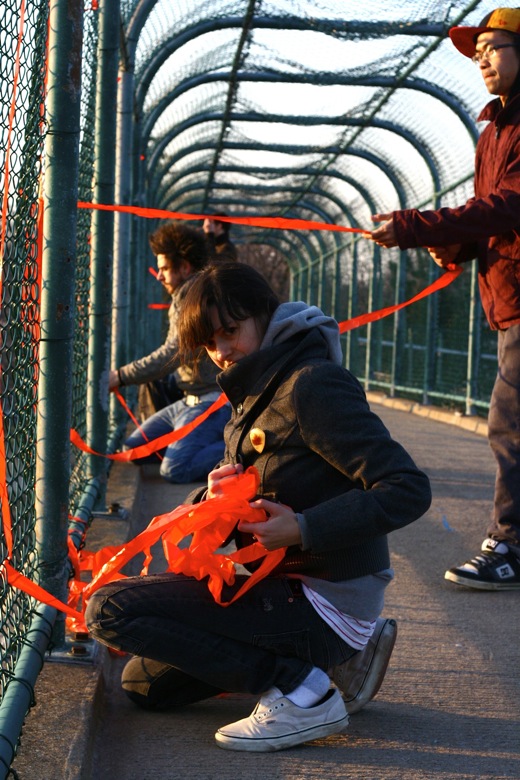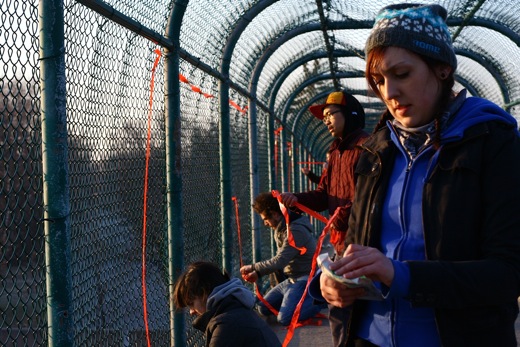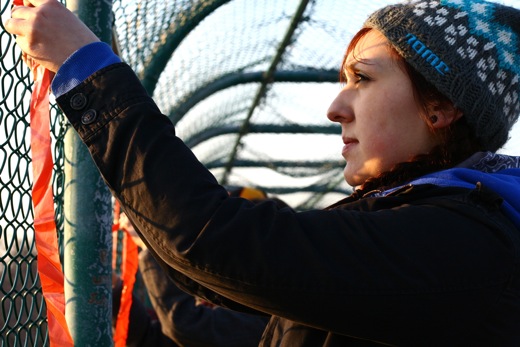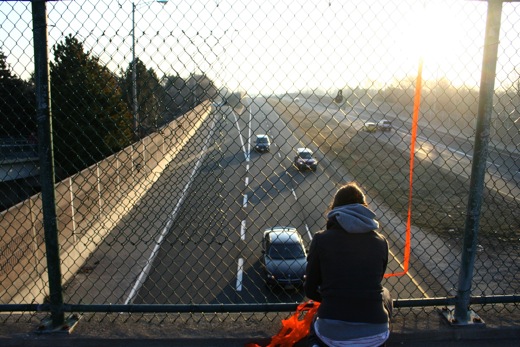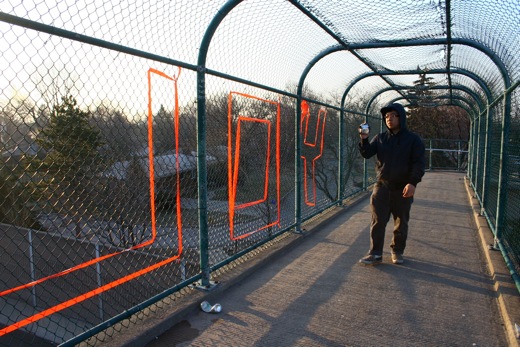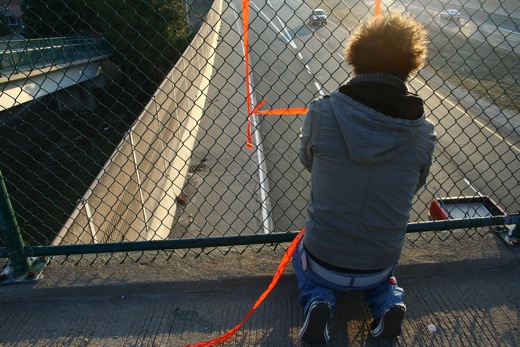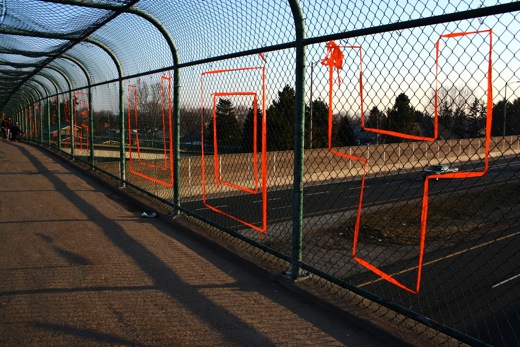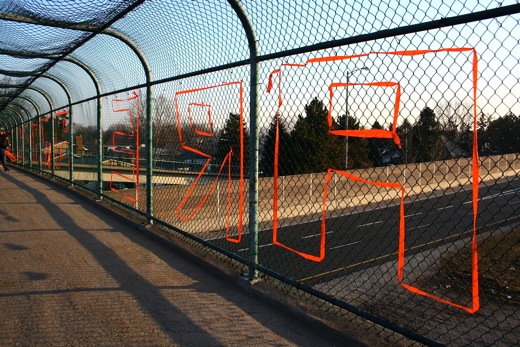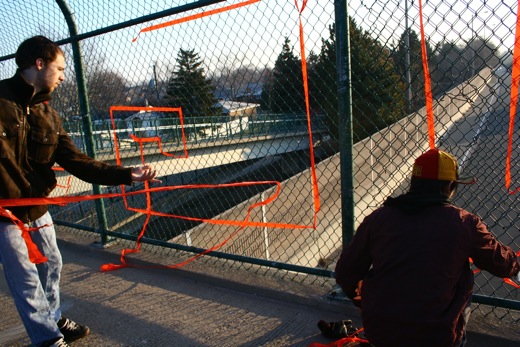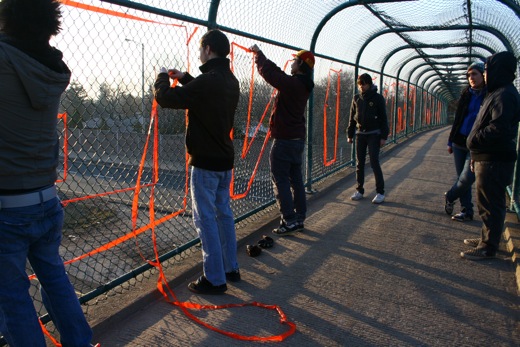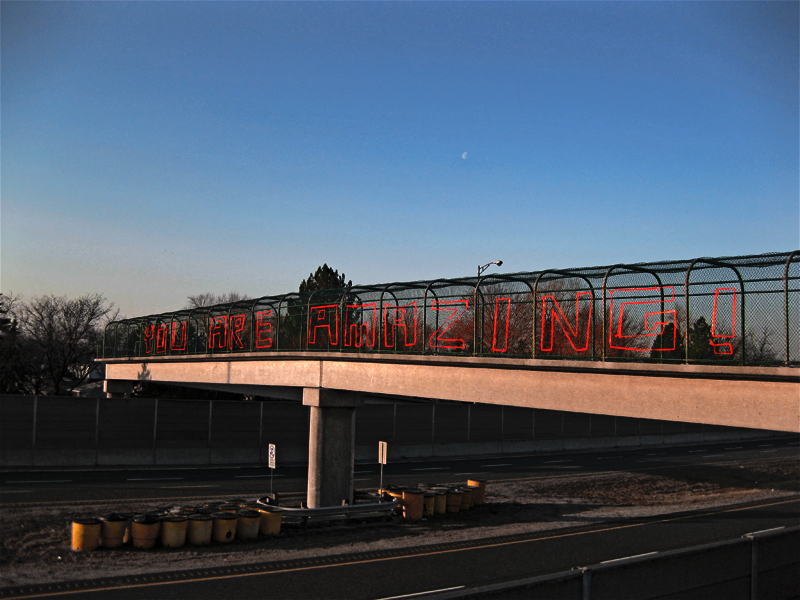 YOU ARE AMAZING! as finally installed. We'll be taking it all down on Thursday, but hopefully it holds up through the rain on Wednesday.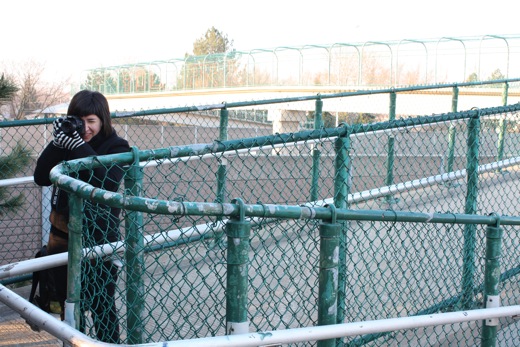 Cristina getting some final photos of BCL post-install.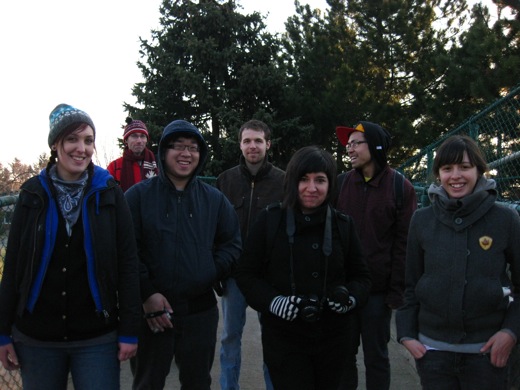 Broken City Lab, right after the install—it was an awesome experience.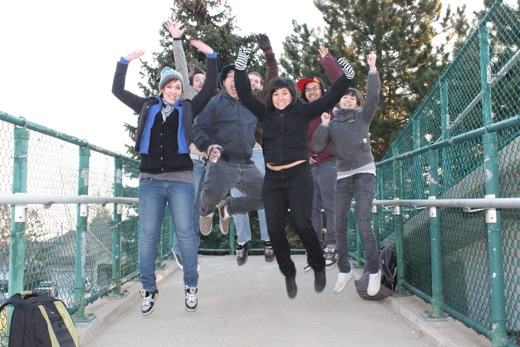 And for good measure, a celebratory team jump! I'm really happy we got this project up, and the response has been way beyond what we expected!!!  I can't wait for the next project, it's going to be a big one—stay tuned.