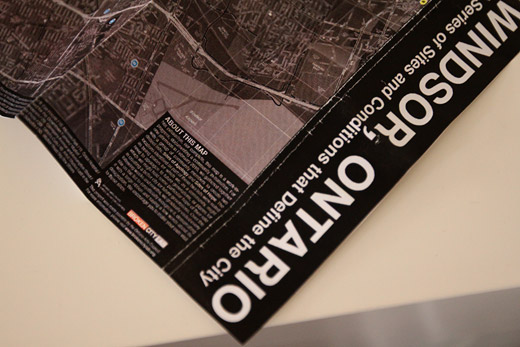 We've been quiet on the blog, but not because we haven't been busy. I've been working away at the final touches for the maps for Sites of Apology / Sites of Hope, which while taking longer than I had anticipated, was well worth it. The map looks great, we'll be posting it on here soon and distributing physical copies.
Meanwhile, work continues on our cardboard letters…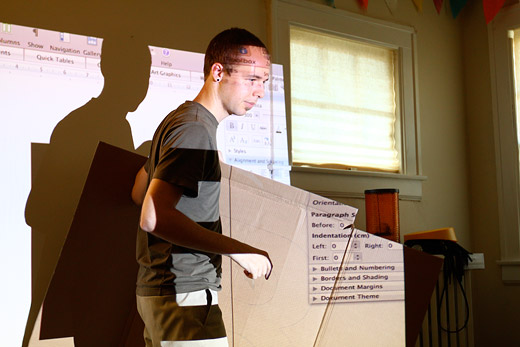 This week, Josh was on tracing.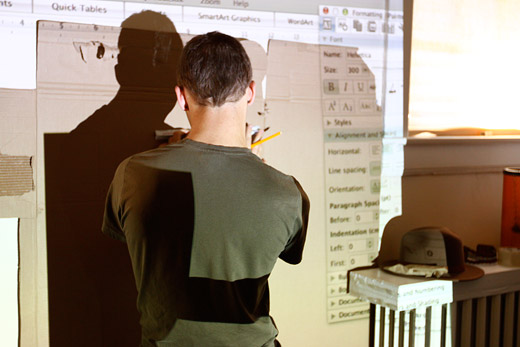 We finally got some tape to hold the letters up while tracing.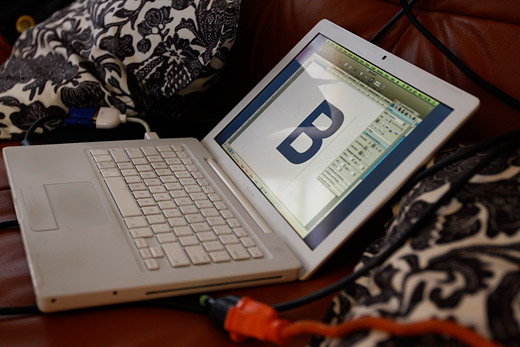 We finished tracing all the letters this week from the projector, which is great!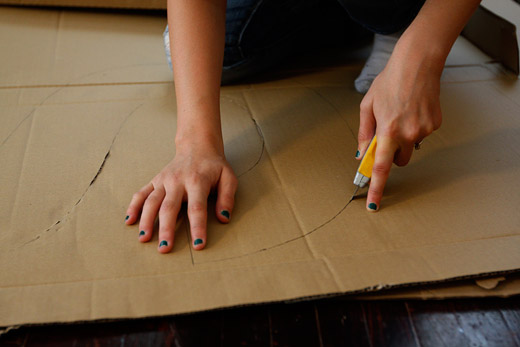 Rosina and Danielle took on cutting out the letters.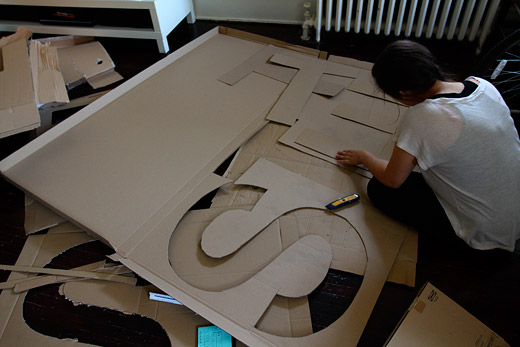 Danielle was doing the first cut from Josh's traces, then Rosina cut from Danielle's cut.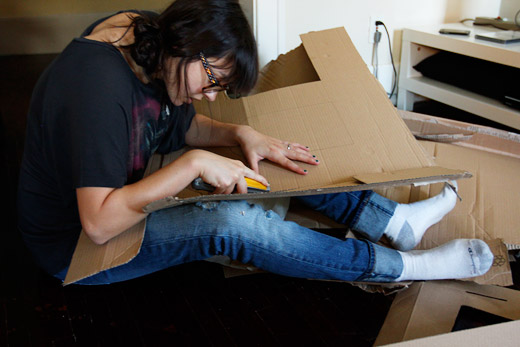 Danielle practicing not so safe cutting procedures.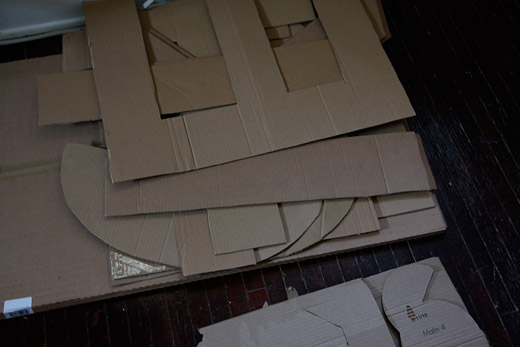 A pile of finished letters. Left on the to-do list is to finish the extrusions, do a layer of papier mâché, paint, and seal. Miranda has done some tests with encaustic, but it looks like boiled linseed oil is going to be easier and faster.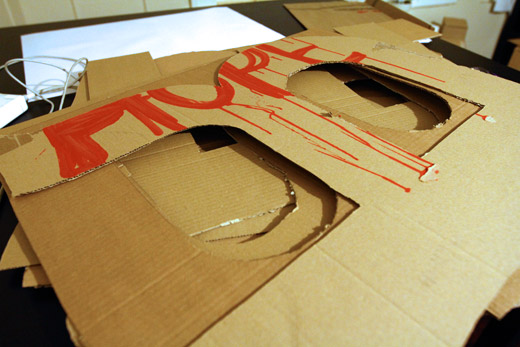 Rosina took some letters home to start working on the extrusions. Danielle had finished the extrusion on the letter A as well.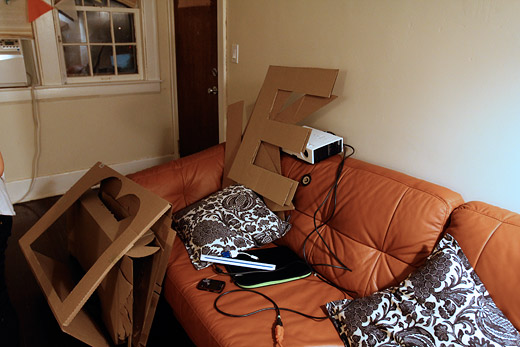 Rosina's take-home package at the end of the night.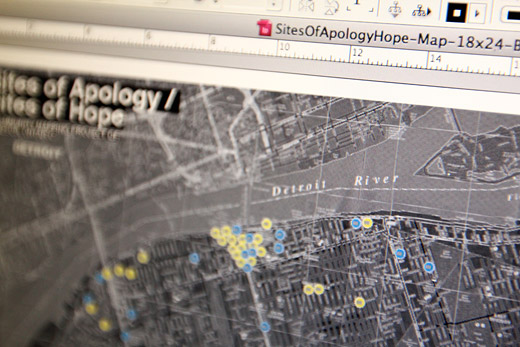 I've been using good old InDesign for the map, and I'm beginning to realize how absurd it was to do work like this in Illustrator in the past.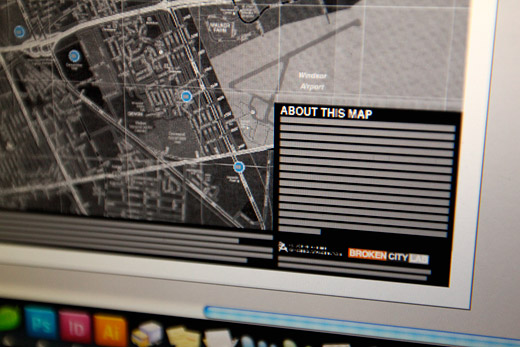 The map went through a few revisions…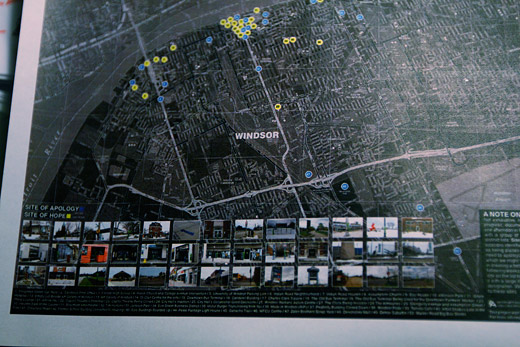 For a while, I had a grid of images of the sites with the ribbons on them from our demarcation ceremonies.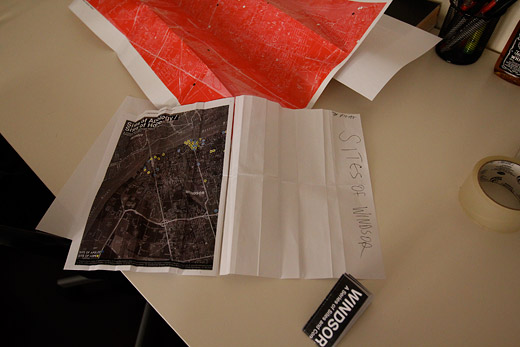 And while I had initially designed it for a 24×18″ print, the cost ($20 at the cheapest) was too high, given that we could do 11×17″ prints for $1 each.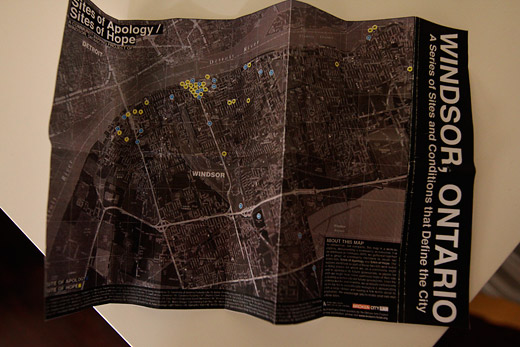 So, to adjust the dimensions for 11×17, I added the title strip on the right-hand side.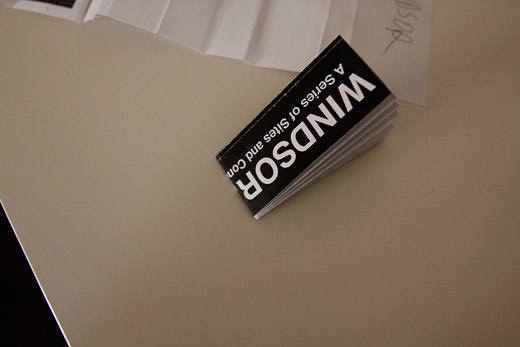 It also serves as a folding guide to make this map into a pocket-guide.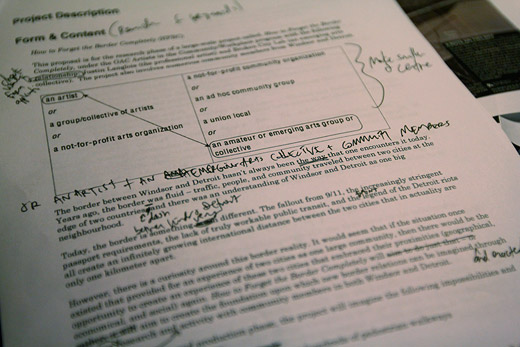 And, while all that was happening, we were also working through another grant…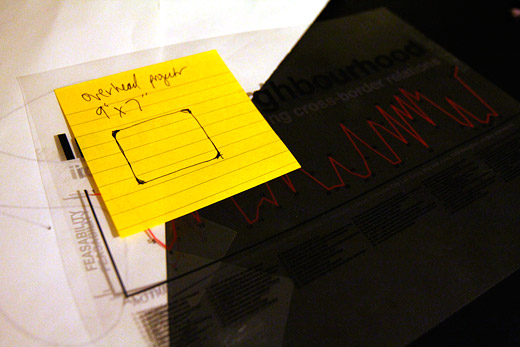 …and putting together another exhibition proposal. Being busy is amazing fun!!! More ahead next week, it's going to be great!