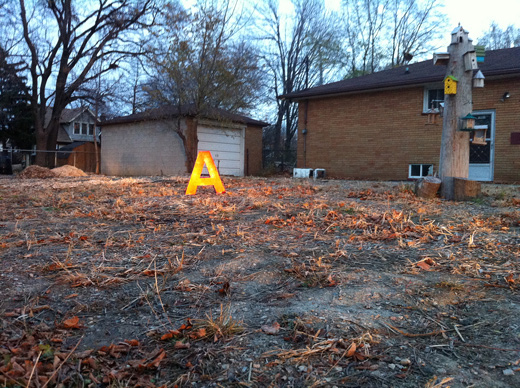 Yet another extremely productive weekend at BCL HQ! We've been finishing up the last preparations for our cardboard letters, which we hope to be unveiling them in our first chosen spot next week!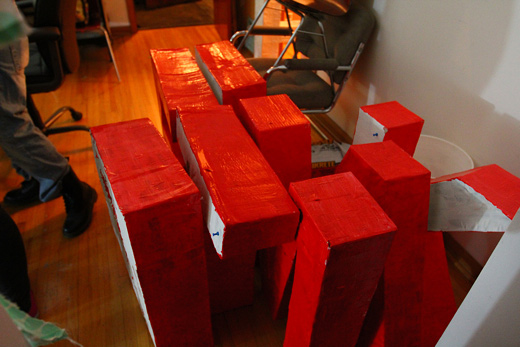 On friday night, we cracked open the paint once more to paint the final coats on before we begin to add the retroreflective glass beads.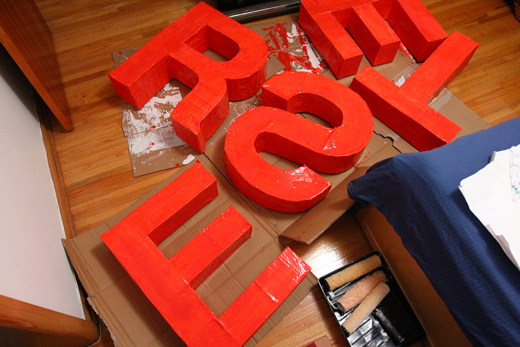 The red paint turned out extremely vibrant with just two light coats on the letters.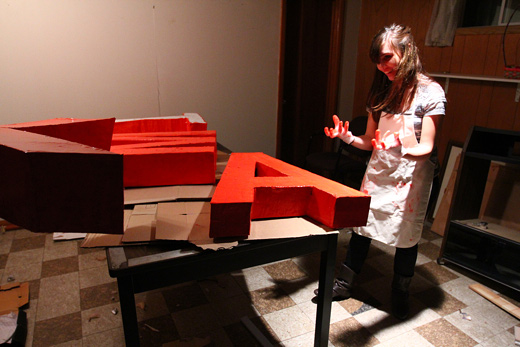 Karlyn's messy hands after the fun task of manoeuvring the letters to a dry place. We attached push pins to the bottom to help keep the letters in shape and to ensure the bottoms don't stick to the cardboard.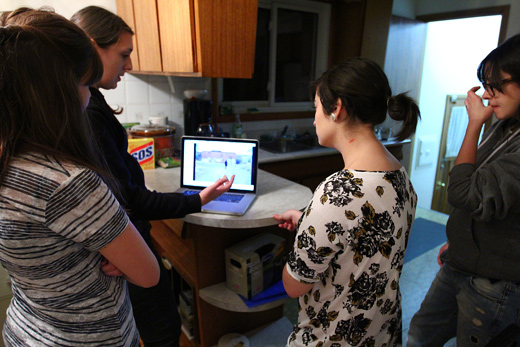 While we waited for the letters to dry, Michelle went over her first proposed location, which is situated within the downtown area. If all goes well, we will be  positioning the letters there sometime next week!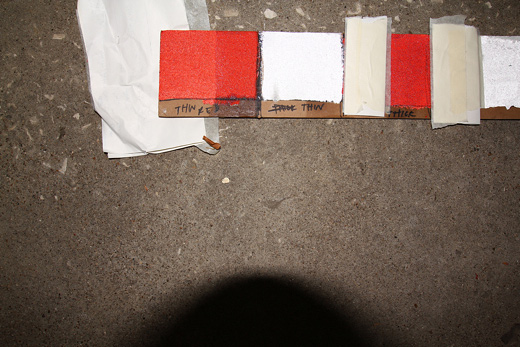 On Saturday, Michelle brought some clear coat to test on the bead samples we'd done previously to determine if it could hold the beads in place any better without altering the reflectiveness. On the first red panel, the left side was sprayed with clearcoat. Since it drastically shielded a lot of the light, we concluded that it wouldn't be needed.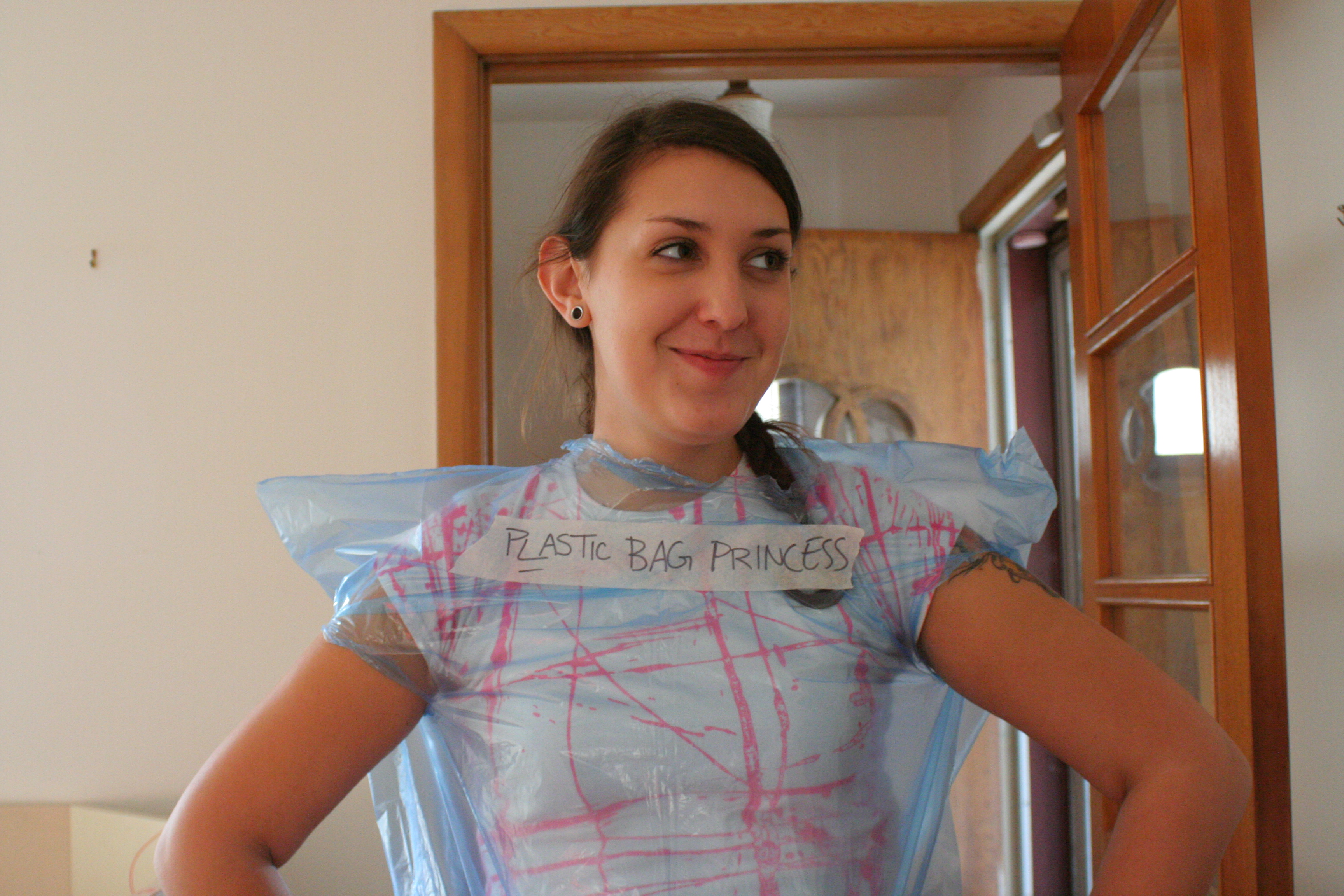 Michelle and I took fashionable precautions before painting the last coats on the faces of the letters.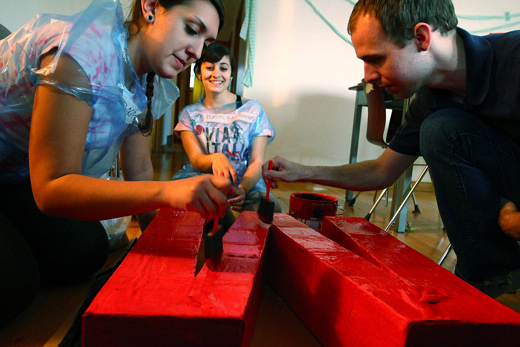 Michelle and Josh painted a final layer of red as I waited promptly to adhere the glass beads.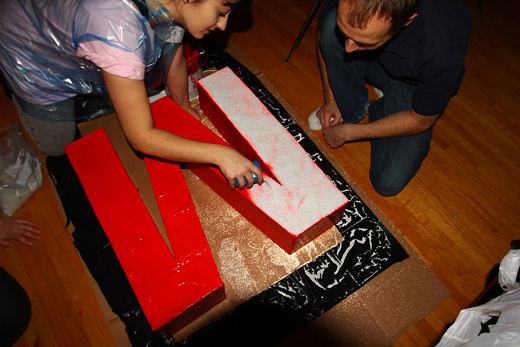 I coated the M with a very liberal amount of beads, making sure the surface area was completely covered.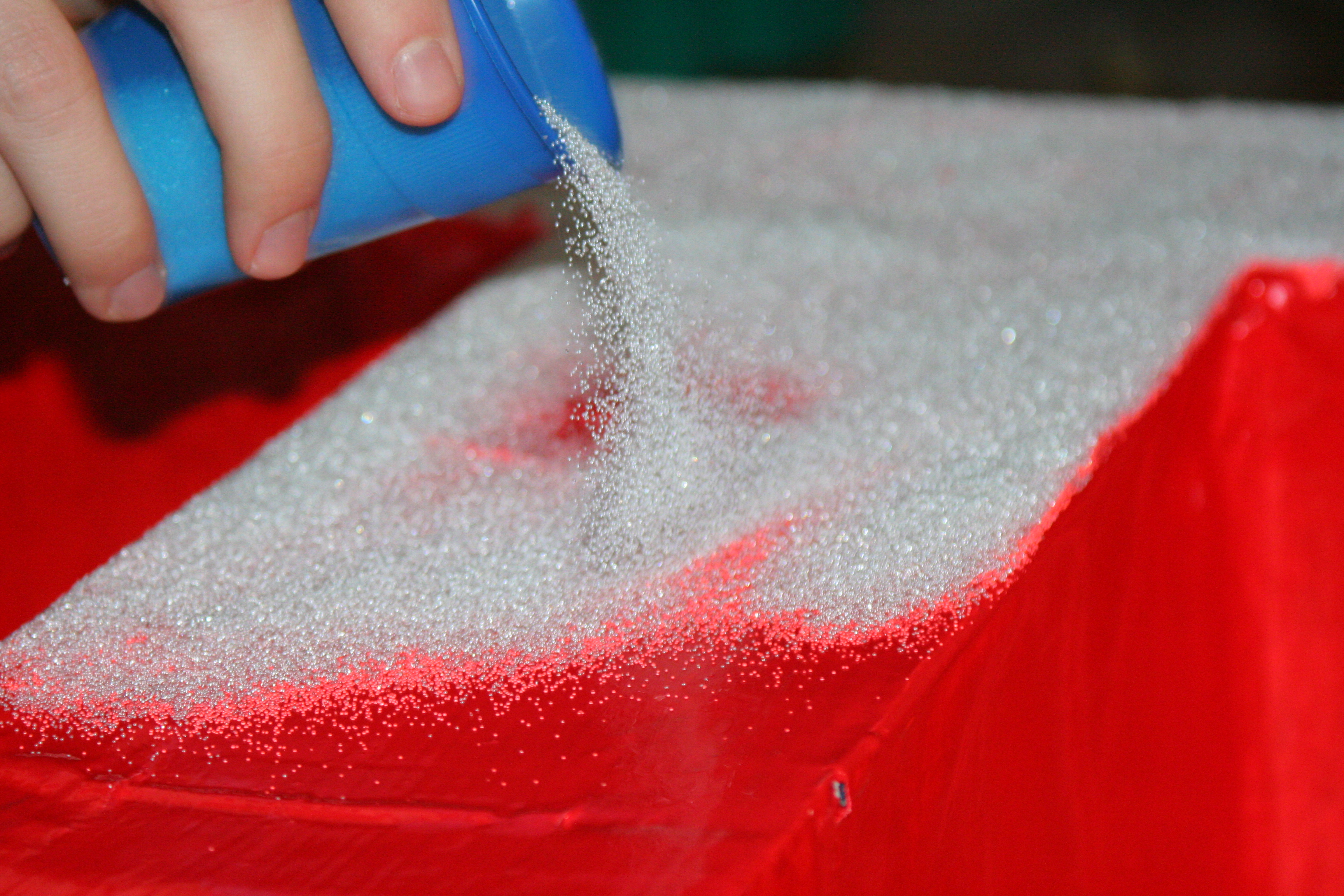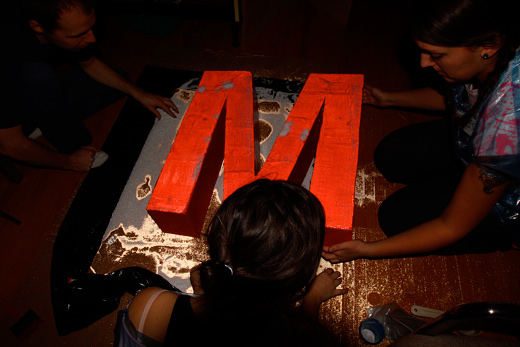 Once that was finished, we shook off the excess amount and filled in some spaces that were missing. The M (now covered in beads) looked brilliant with a flash!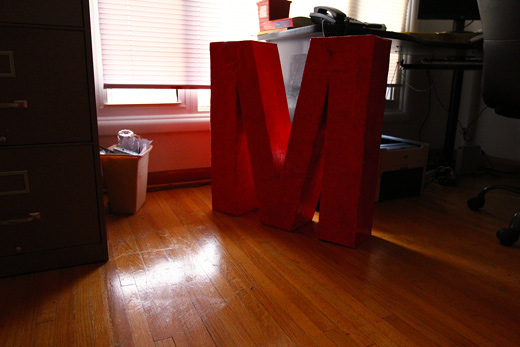 The 'M', in daylight, and …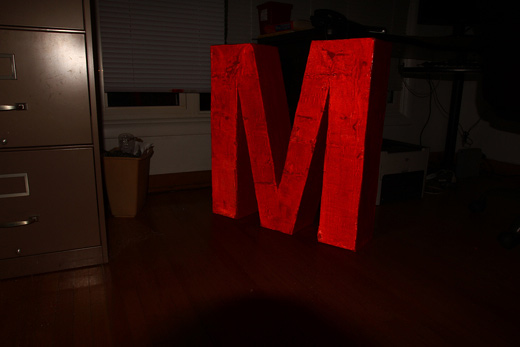 with a flash!
As I'm sure I've mentioned before, I'm ecstatic to see the progress fly on these letters! I'm looking forward to a field test to determine how we can photograph these letters effectively to both highlight the locations and the letters. Check back soon!