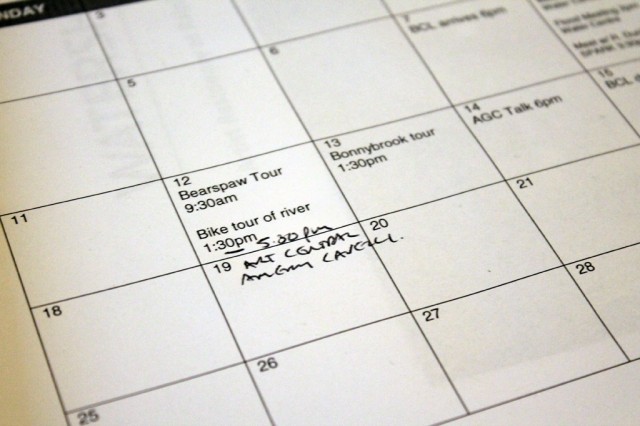 We have finally arrived to Calgary, Alberta after a delay in travel due to the insane flooding that has happened in the area. The city seems as though nothing even happened, but our minds will soon be changed. Upon arrival we were given a schedule filled with people to talk to and things to see for the next week.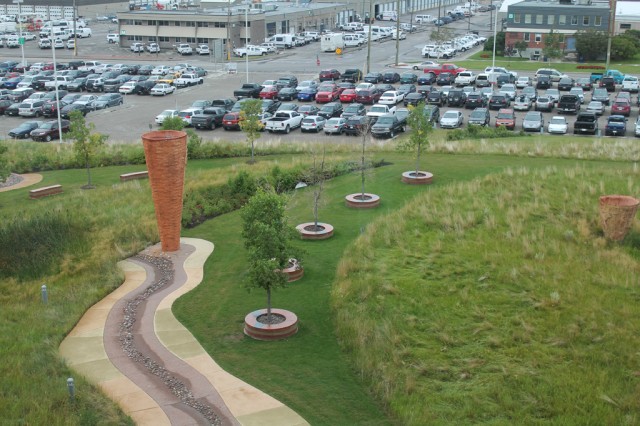 We started our day at the Water Centre. There's such a huge amount of people that work that this place, it reminded me a lot of Chryslers back in Windsor.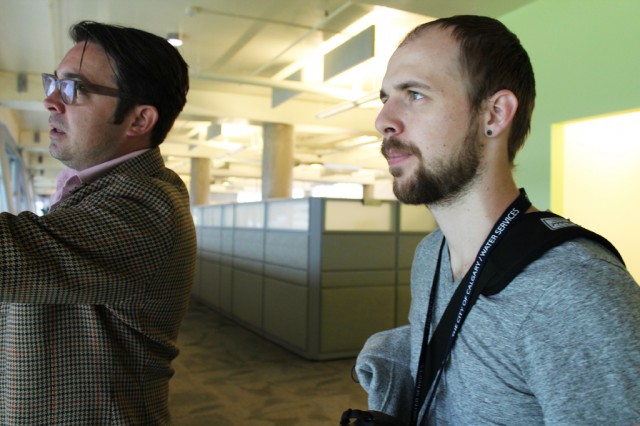 Tristan Surtrees, Watershed+ Residency's lead artist, started our morning off by giving us a brief history of the Water Centre, its architecture, the types of people that work there, and the impact that this type of facility can have on a city like Calgary.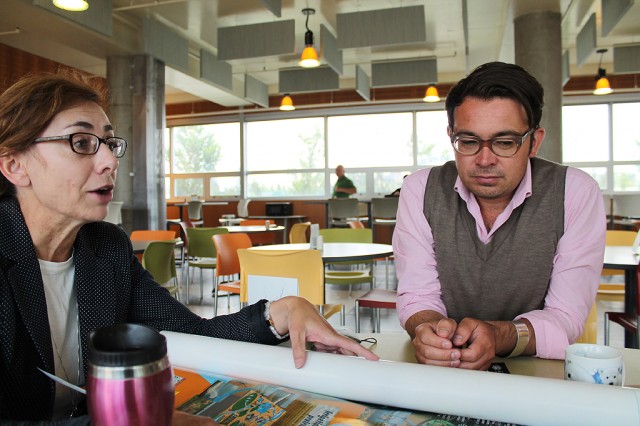 Our first official meeting at the Water Centre was with Sylvia Trosch, who is the Lead for the Outreach at City of Calgary Water Resources. We had a great conversation with her about how it's important for the citizens of Calgary to understand the watershed, especially in light of the recent flooding.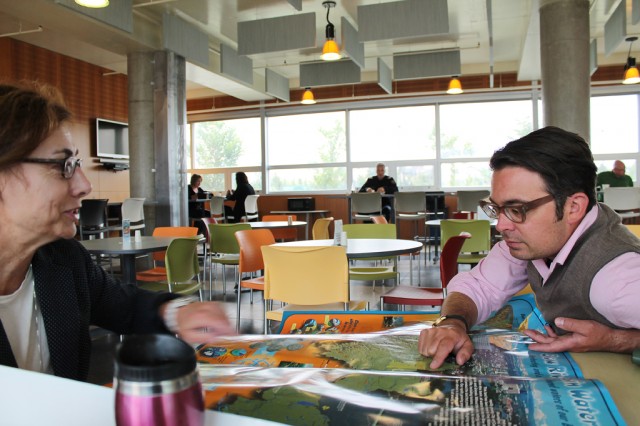 Tristan and Sylvia survey a map of where the watershed extends to. The Bow Glacier is the starting point for Calgary's water source and is our destination spot for Saturday.
Mapping.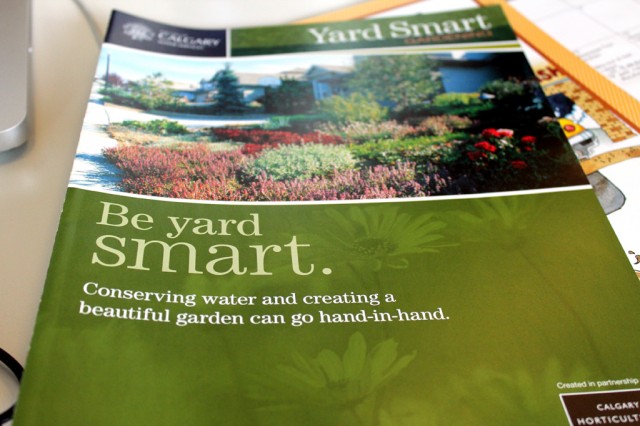 Sylvia gave us examples of booklets that she created for Calgarians to begin understanding better ways of conserving water and most importantly, understanding the water cycle.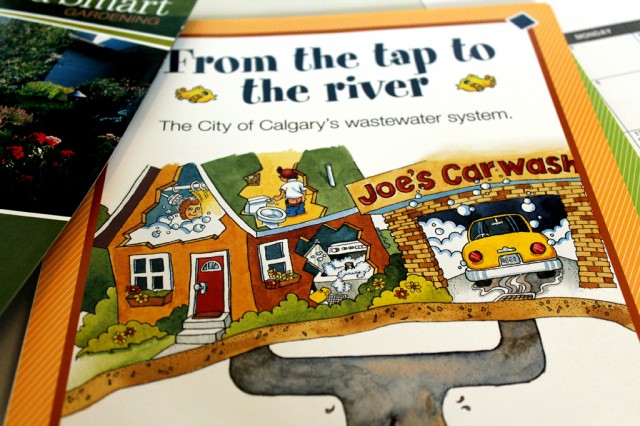 There's also a kid friendly version.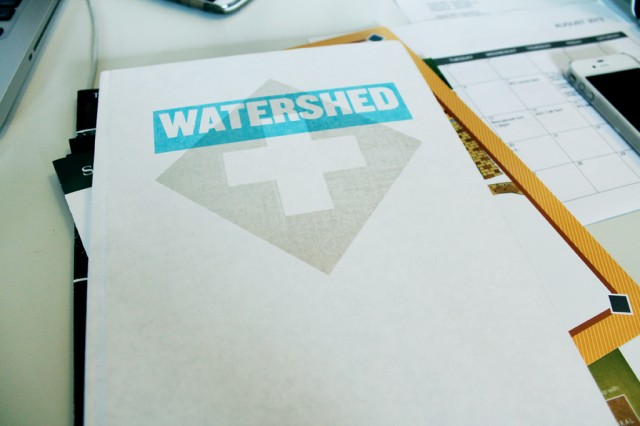 After our meeting with Sylvia, Tristan gave us a manual for Watershed+ that is full of valuable information on Calgary, its watershed, and how artists have been interacting with it.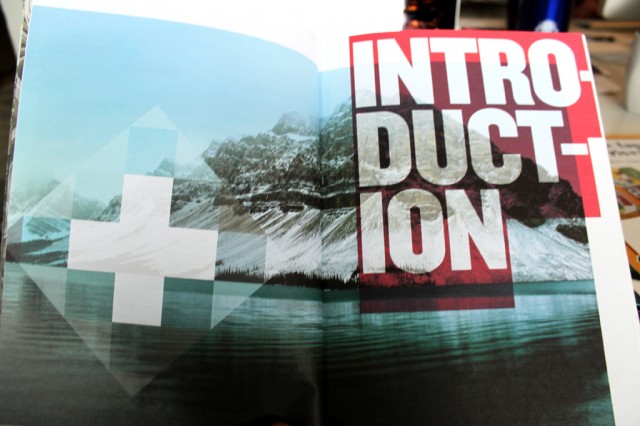 Introduction.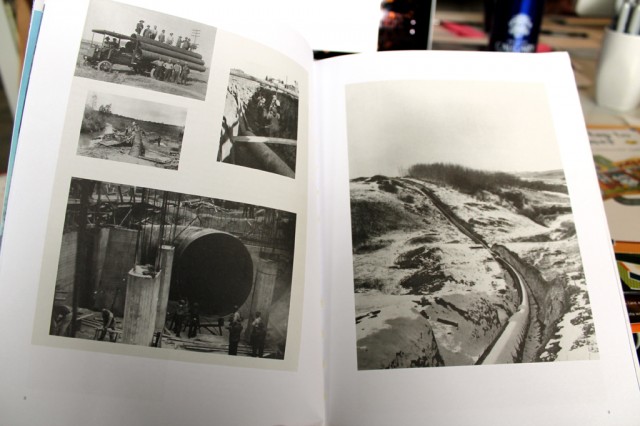 Pipes.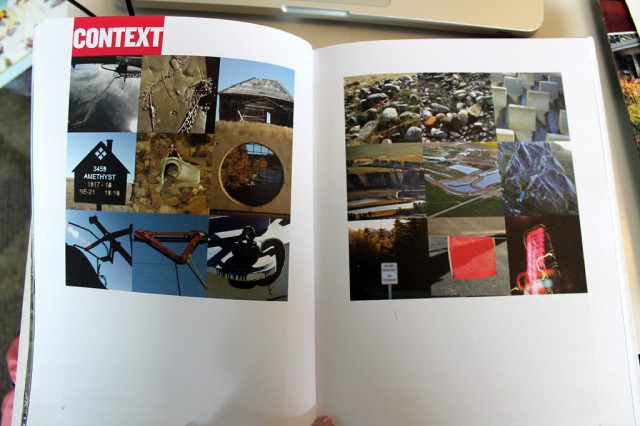 Here is a grid of images related to Calgary's water infrastructure.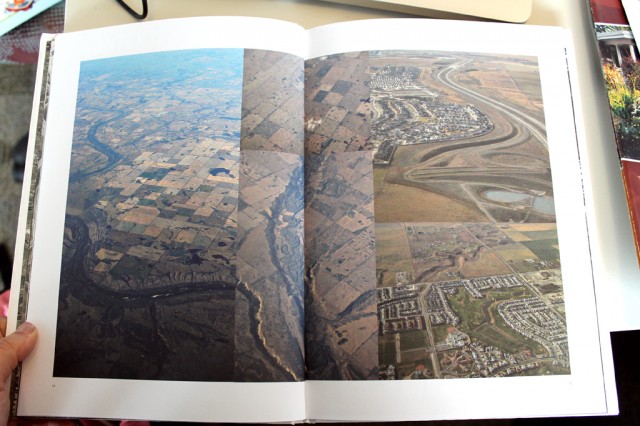 One of the incredible things about Calgary's rivers is how much they bend and turn. The results are some pretty incredible arial shots of the city, making it look like someone's doodle/sketch pad.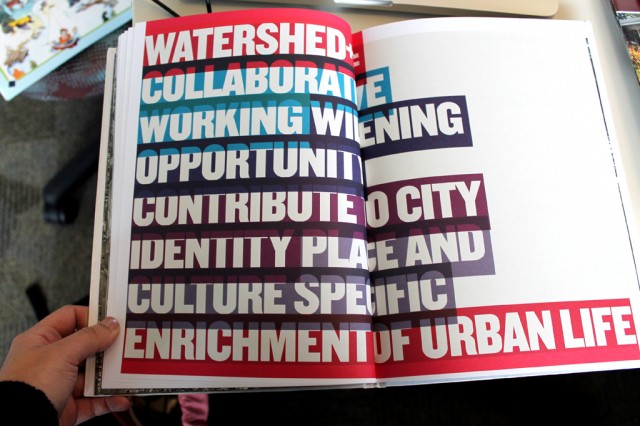 Text/Colour.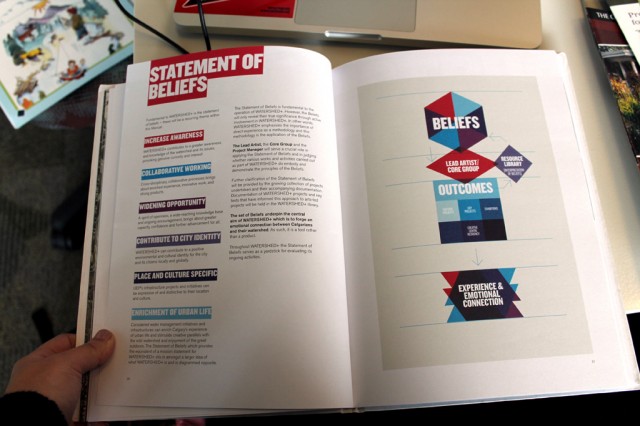 More.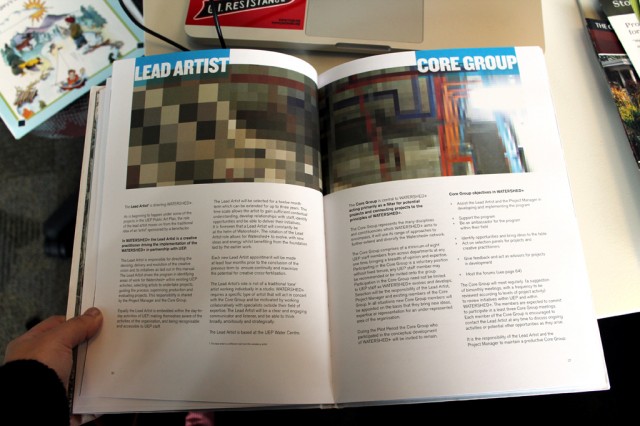 Information on how the residency is run. We are lucky enough to have been chosen to take part in the first ever version of this residency.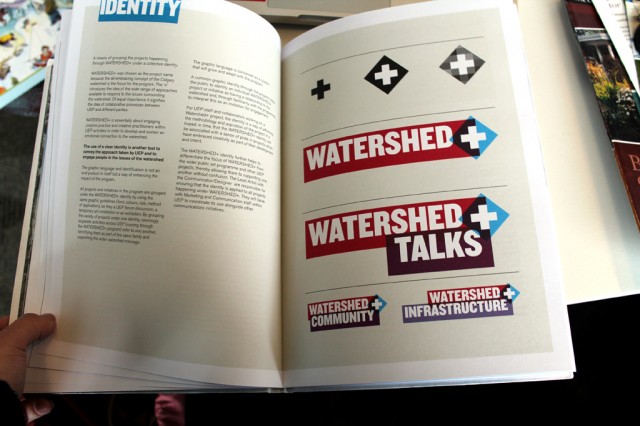 Watershed+ brand image and logo graphics.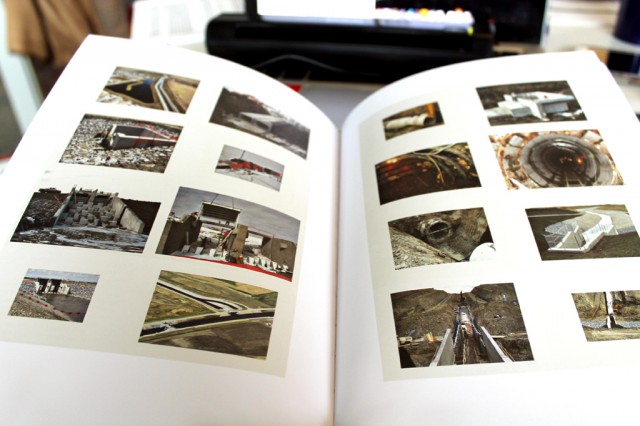 More old construction photographs.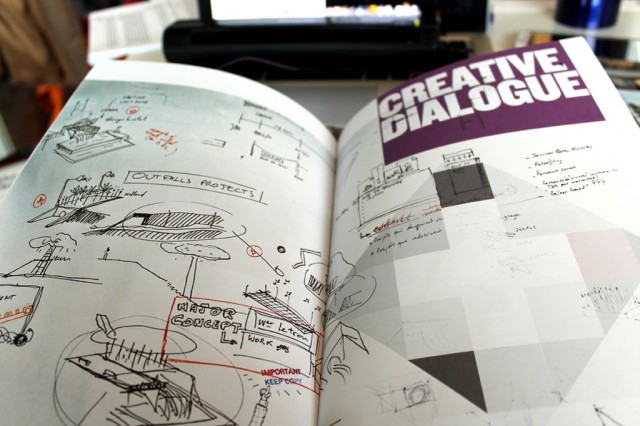 Concept sketches.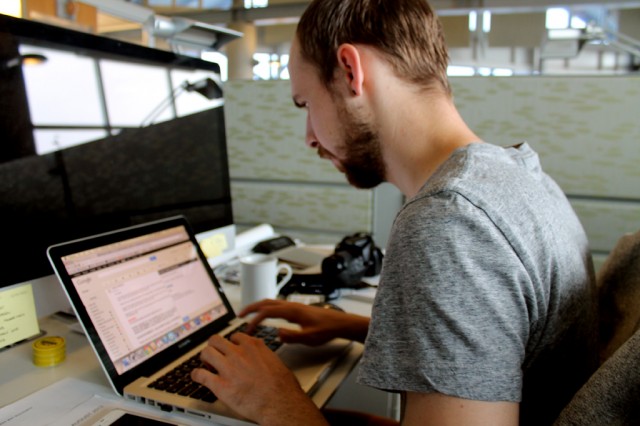 Joshua hard at work.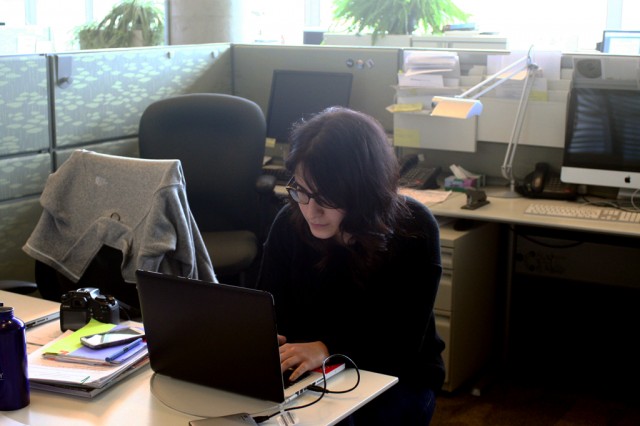 Uploading, scanning, capturing.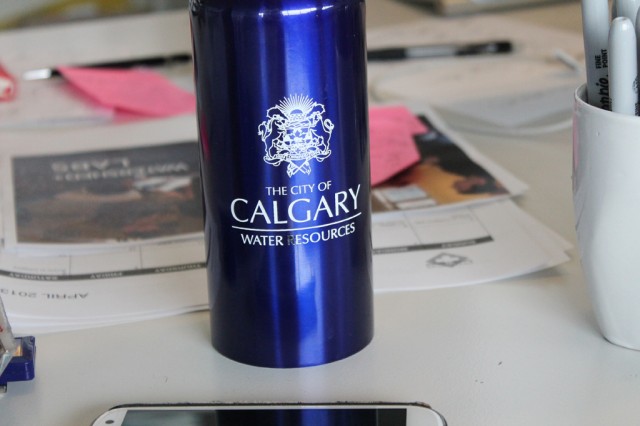 The water bottle for the water resources in the Water Centre…WATER.
Rachel Duckhouse is a fellow artist-in-residence who has been in Calgary for almost 6 months. Her residency has been extended until October, so her studio has been relocated from Ralph Klein Park to Spark.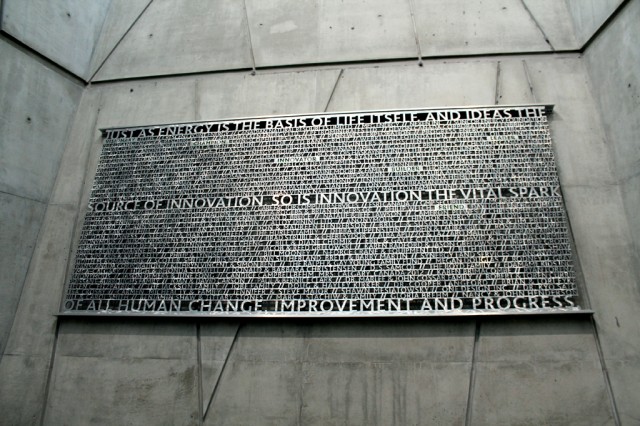 Interesting.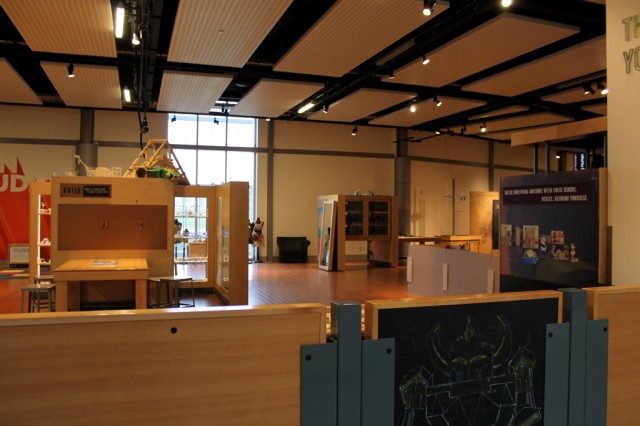 As we walk up to Rachel's studio, she points out to us that the Spark Science Centre offers younger children their own studio space where they are encouraged to build, destroy, collaborate, and think through new ways of problem solving.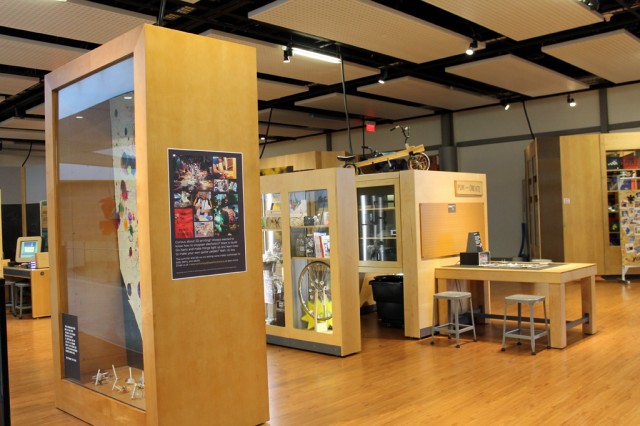 All projects are open-ended with the intention that on the next cycle, a new group of kids will be able to come in and re-imagine something someone else has made.
Real tools develop real skills.
Dissembling stuffed animals only to re-sew them back with new parts.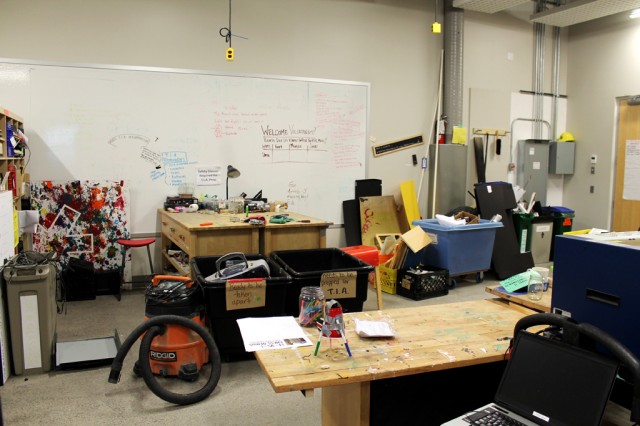 This is the workshop that Spark has given Rachel access to if she need to cut or build anything larger than her studio. They have a really amazing laser cutter set up in there.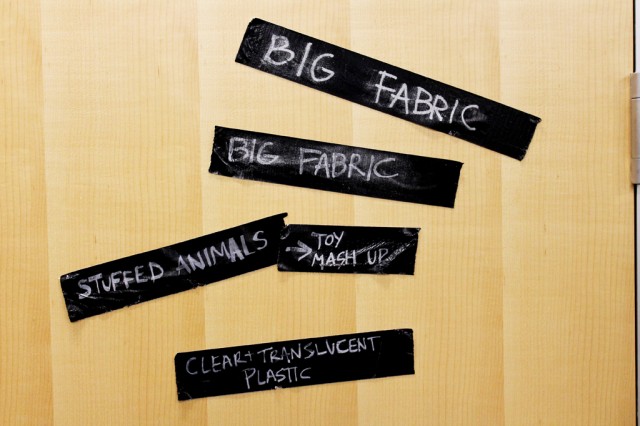 Notes.
The second meeting of the day was with Twyla Hutchison, who is 1 in 2 planning engineers for the City of Calgary. She shared with us a lot of amazing information about the flood that occurred in June and how her research and emergency planning from all these years past was crucial in the evacuation of a lot of Calgarians. She leant this book to Rachel for her research.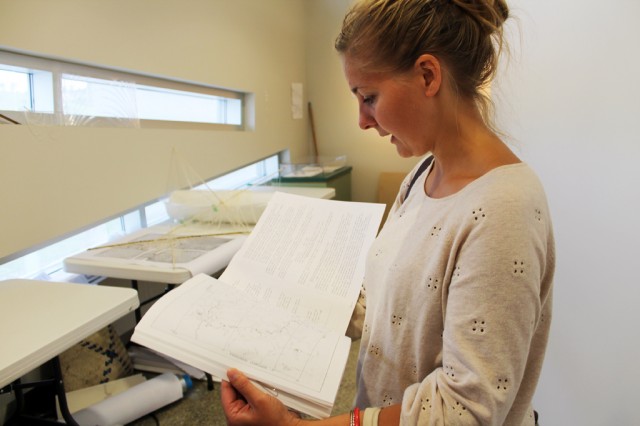 Flipping through all the data.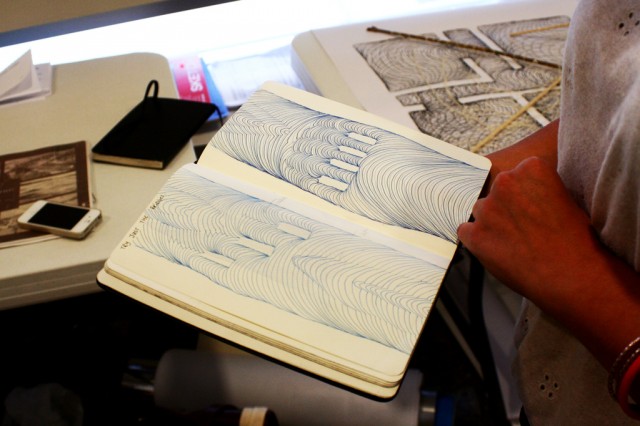 Rachel shares with us the body of work she's created during her residency.
Drawings.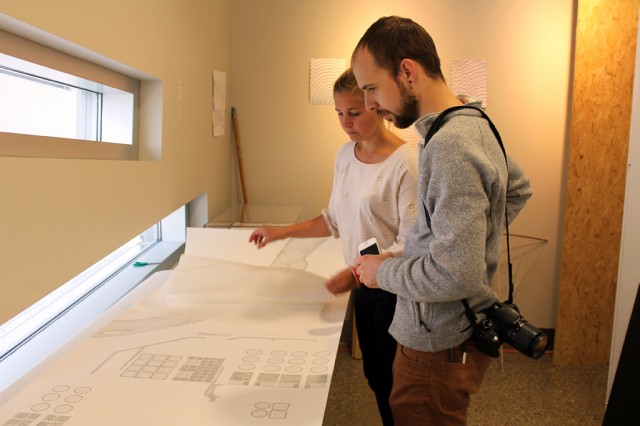 The body of work she created in Calgary is based off of the way water flows, whether it be in the rivers, through the sanitation plants, or even the homes that were affected by the flood.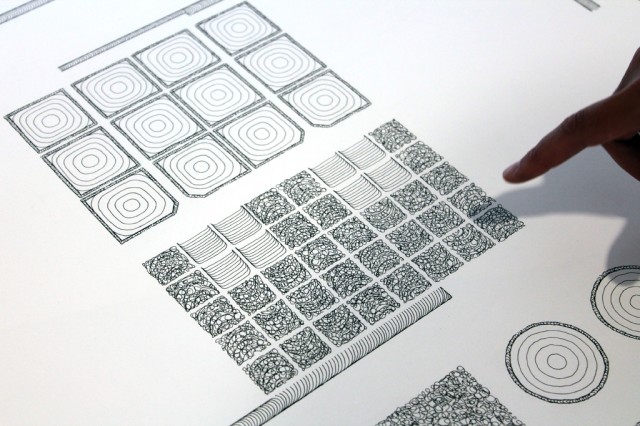 Lines.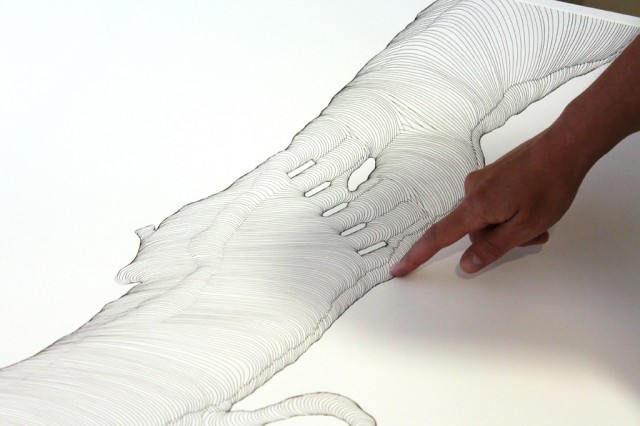 The Bow River.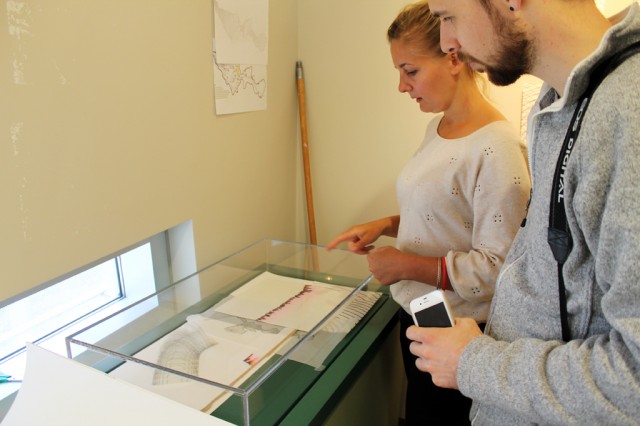 Rachel encapsulated her project aims for us while we toured her studio. She has been thinking through the many ways of representing the movement of water in rivers and around objects. This has been accomplished mostly with ink and paper, but also with plasticine and slices of transparent plastic. Awesome stuff.
Tomorrow we have another day of exploration ahead of us. Stay tuned!